27 Jul 2016
Are we living in the golden age of dating? Meeting new partners has never been easier, thanks to the popularity of the internet. No longer do we have to meet with total strangers face to face, instead we get to speak to people from the comfort and safety of our own homes by using our computers and smart devices. In fact, things are now so easy that you can choose what sort of dating you want, no need to waste time getting rejected by people who are not of the same mind as we are. So how does this work,…
The post The golden age of dating? appeared first on All Peers.
27 Jul 2016 11:02pm GMT
Recently, you've probably heard a lot more than usual about online degree courses. E-learning, online learning, or distance learning as it is sometimes referred to as, is becoming more and more popular amongst students of all ages and levels due to the wide range of benefits that it has to offer. Once shunned in favor of traditional classroom-based learning due to fears that an online degree was somehow not worth as much, these myths have now been dispelled with an increasing number of students signing up to courses ranging from high school diplomas to doctorates, such as a doctorate in…
The post Three Reasons Why You Should Choose Online Learning appeared first on All Peers.
27 Jul 2016 10:14pm GMT
As reported today by History.com, On this day in 1775, the U.S. postal system is established by the Second Continental Congress, with Benjamin Franklin as its first postmaster general. Isn't it ironic that we could easily imagine Benjamin Franklin as an enthusiastic early adopter of technology that is steadily rendering the traditional postal service obsolete?
27 Jul 2016 4:30am GMT
This afternoon, after reading David Bradford's insightful post, "8 Things Every Business Person Should Learn From Pokemon Go," I downloaded David's "101 Tips for Personal, Powerful and Permanent Business Connections" from a link on that blog page. This is a great guide that goes beyond a traditional primer on networking and makes specific recommendations for […]
27 Jul 2016 1:14am GMT
26 Jul 2016
The United States of America is a diverse country whose citizens have roots in many different nationalities. The third most populous country in the world, America has big cities, small towns, and magical gems tucked in between. Besides the huge metropolitan areas, this country holds many national parks, tourist attractions, and wildlife habitats. Consider these all american cities with a small town feel and other untapped markets. Popular Lesser-Known Destinations Summerville, SC is a small, southern town just outside of Charleston with a population of over 44,000 people. The city is full of down-home charm and host to the state's largest arts & craft celebration, known as…
The post All American Cities with a Small Town Feel appeared first on All Peers.
26 Jul 2016 10:13pm GMT
Planning a fabulous getaway is an exciting time. Thoughts of where to go for a complete unwind are fun to imagine. Let your imagination run free as you are considering the perfect location and activities for relaxation, the sites to visit that you've only ever dreamed of before. Sometimes, the planning for the vacation can be just as much fun as the going! If you've dreamed of visiting Australia, now is a good time to follow through and make a plan. Visiting historic landmarks, breathtaking architecture, meeting new people as you soak in the culture-all of these aspects should be…
The post Don't Touch that Dial: Yes, You CAN Access HBO in Australia! appeared first on All Peers.
26 Jul 2016 9:54pm GMT
Avaaz is raising money for the refugee team at the Rio Olympics.
"These refugees have no home, no team, no flag, no national anthem," IOC president Thomas Bach said.
I immediately thought of James Bridle and his "Flag For No Nations" essay. Can we get them to walk in the opening ceremony behind a space blanket as well as the Olympic flag?
https://secure.avaaz.org/en/rallying_for_refugees_42/
A Flag for No Nations.
http://booktwo.org/notebook/a-flag-for-no-nations/
Refugee team to make history at Rio Olympics (CNN)
http://edition.cnn.com/2016/06/03/sport/rio-olympics-refugee-team/
After she swam for her life, Syrian refugee now Olympic hopeful (Huffington Post)
http://www.huffingtonpost.com/entry/syrian-refugee-looks-to-compete-at-olympics-months-after-swimming-to-flee-danger_us_56f3f9dfe4b0c3ef521815b7
The refugee team
https://www.facebook.com/RefugeeOlympicTeam/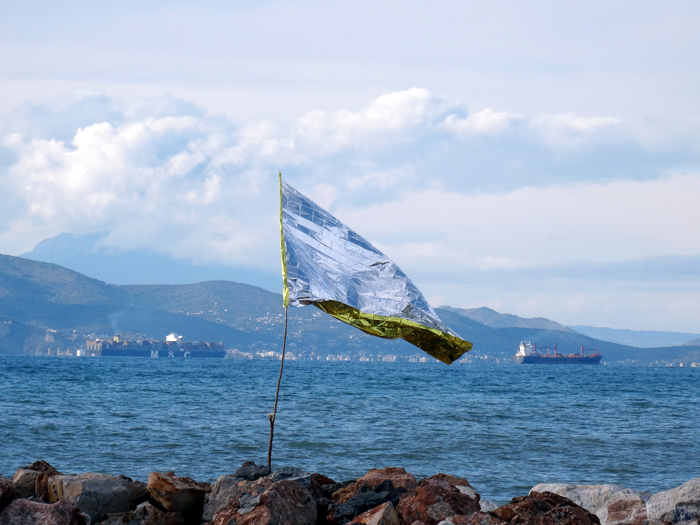 ---
Days to give 30 million hope »
[from:
Google+ Posts
]
26 Jul 2016 7:00am GMT
25 Jul 2016
Congratulations to Everett and PwC We were excited to hear the news earlier this month that our longtime partner Everett is being acquired by PwC - two great organizations that have done much to advance Digital Identity as a key enabling technology for business in the emerging Internet of Things era. PwC and Everett bring…
The post Longtime ForgeRock Partner Everett Acquired by PwC appeared first on ForgeRock.com.
25 Jul 2016 11:35pm GMT
When you use the OpenId Connect (OIDC) or the WS-Federation middleware (MW) in an ASP.NET app, a successful authentication (eg, a transaction resulting in your app receiving a valid user token) results in the production of a session cookie - courtesy of the cookie middleware. As long as the session cookie sticks around and is [...]
25 Jul 2016 7:47am GMT
25 Jul 2016 7:00am GMT
25 Jul 2016 6:50am GMT
24 Jul 2016
digital health
). Every industry is impacted by smart IOT technologies, mobile first and cloud first strategies and more. At the same time enterprises are looking to the Azure, AWS, Google and other Cloud Providers to help them with this transformation as well, as they adopt industry domain specific PAAS (such as
Cloudera for Genomics BigData on Azure
), externalized SAAS models and IAAS models end to end. The Cloud vendor that is serious about "systemic security" will be the one with a competitive advantage, and it is way more than just "compliance certifications" although they are a critical baseline or a starting point to have. I am quite impressed with the SHIFT in Microsoft's thinking around security in this space, the last few years. Here are my top 25 reasons (not an exhaustive list as there are more);
4. Microsoft's support for Industry IAM Standards (from FIDO UAF in Windows 10, to SAML in ADFS to SCIM in FIM to XACML in Dynamic Access and more)
7. Free tools, papers and more for Threat Modeling (STRIDE) and Risk Modeling (DREAD)
8. Security Vendor Acquisitions (such as Adallom (CASB) Aorato (Security Machine Learning) and more).
Microsoft is dead serious about security, compliance, trust, privacy and transparency.. hence you find everything from Top Leadership commitment, to Org changes, to extensive compliance certifications, to industry standards support, to global NG secure data center deployments to strategic partnership (such as Cisco and Intel), to Secure by Design and Secure Development lifecycle to Security capabilities built-into every offering coming from MS. A number of CISO's I've talked to have taken notice of this major SHIFT in Microsoft's thinking and are quite impressed with their investments in Security as a Competitive differentiator. To me Adallom+Aorato is a strategic acquisition that when combined can offer a platform to implement a lot of Innovative "Threat Centric Security Patterns", end to end. A Standards based end to end IAM and Cloud Security Target Architecture can be mapped to Microsoft's technologies and solutions as a "reference architecture and a reference implementation".
24 Jul 2016 8:35pm GMT
22 Jul 2016
At 12:45 a.m. EDT on July 18, 2016, the SpaceX Falcon 9 launched and landed over Port Canaveral. The rocket was carrying the Dragon CRS-9 craft to the International Space Station. Photo Credit: Ken Kremer/kenkremer.com Shots like this are still thrilling to me!
22 Jul 2016 11:27pm GMT
In 1726, Daniel Defoe stated, in The Political History of the Devil, "Things as certain as death and taxes, can be more firmly believed." Yesterday, 290 years later, I heard an Oracle colleague add a third certainty, "Now three things in life are certain: Death, Taxes and Data Breaches!" How will you cope?
22 Jul 2016 5:43pm GMT
21 Jul 2016
Many business owners dream of heading a multi-national corporation that does business all over the world ― but not every business owner hopes for such a global reach. In fact, most small-business owners are perfectly happy with reliable, albeit modest profits from one or two locations in their hometowns. Yet, with the vast majority of business content repeating the mantra "Expand or Die!" it can seem like a risky business decision to stay small in this economy. However, those articles are forgetting the advantages of staying local. It is possible to survive and thrive as a small, local business; here's…
The post 4 Big Advantages of Staying Local appeared first on All Peers.
21 Jul 2016 11:49pm GMT
This morning, I arrived early at Oracle headquarters and took a stroll around the lake. It was fun to see the 2010 America's Cup winning yacht displayed in front of Building 500. Here are a few of the photos I took - of the yacht and descriptive information posted about the yacht and race.
21 Jul 2016 2:22pm GMT