26 Dec 2014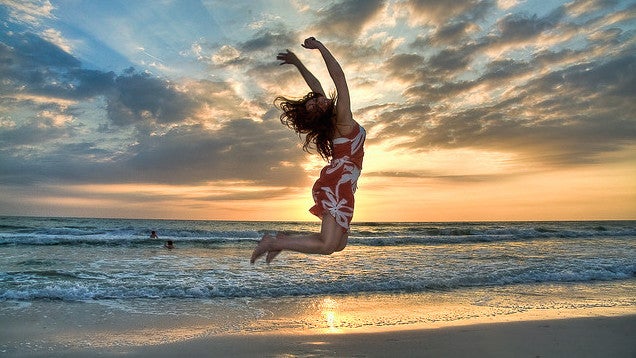 A job that requires you to be available when needed-even when you're off-can leave you checking your email even on vacation. One way to make it a little easier is to agree on a "signal" your coworkers will use so you know something is important enough to look at right now.
26 Dec 2014 5:30pm GMT
Rambo Tribble writes: Many of the 300+ theaters showing The Interview on Christmas were rewarded with sell-out crowds. While reviews of the comedy have been mixed, many movie-goers expressed solidarity with the sentiment of professor Carlos Royal: "I wanted to support the U.S." Despite sellout crowds, the movie's limited release meant it only brought in about $1 million on opening day (compared to $10M+ for the highest-grossing films). Curiosity about the film seems high, since hundreds of thousands rushed to torrent the film, and others figured out an extremely easy way to bypass Sony's DRM.
Read more of this story at Slashdot.
26 Dec 2014 5:24pm GMT
Deadbolt locks are the first line of defense in home security. Here is how to install a deadbolt lock in a steel exterior door for added security.
26 Dec 2014 5:00pm GMT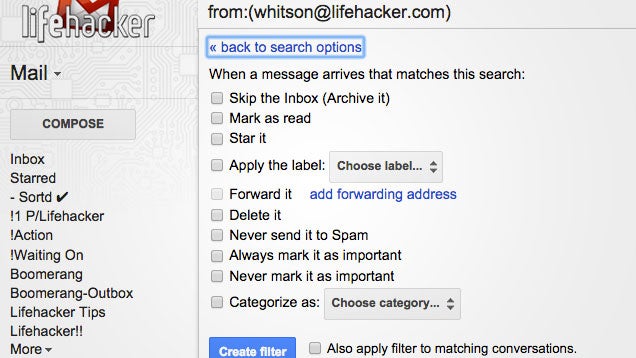 Most of us have multiple email accounts, but you can only use Google Now with one of them at a time. If yours is a personal account, forward important work emails, like appointments, reminders, and due dates, to your personal email so you can benefit from Google Now's personal assistant features.
26 Dec 2014 4:30pm GMT
An anonymous reader writes: Thomas Haigh, writing for Communications of the ACM, has an in-depth column about Donald Knuth and the history of computer science. It's centered on a video of Knuth giving a lecture at Stanford earlier this year, in which he sadly recounts how we're doing a poor job of capturing the development of computer science, which obscures vital experience in discovering new concepts and overcoming new obstacles. Haigh disagrees with Knuth, and explains why: "Distinguished computer scientists are prone to blur their own discipline, and in particular few dozen elite programs, with the much broader field of computing. The tools and ideas produced by computer scientists underpin all areas of IT and make possible the work carried out by network technicians, business analysts, help desk workers, and Excel programmers. That does not make those workers computer scientists. ... Computing is much bigger than computer science, and so the history of computing is much bigger than the history of computer science. Yet Knuth treated Campbell-Kelly's book on the business history of the software industry (accurately subtitled 'a history of the software industry') and all the rest of the history of computing as part of 'the history of computer science.'"
Read more of this story at Slashdot.
26 Dec 2014 4:20pm GMT
An anonymous reader writes: On Christmas Eve, the NSA quietly dropped 12 years worth of internal reports on surveillance that may have broken laws, including reports that were illegally withheld and the subject of a FOIA lawsuit in 2009. "The heavily-redacted reports include examples of data on Americans being e-mailed to unauthorized recipients, stored in unsecured computers and retained after it was supposed to be destroyed, according to the documents. ... In a 2012 case, for example, an NSA analyst 'searched her spouse's personal telephone directory without his knowledge to obtain names and telephone numbers for targeting,' according to one report (PDF). The analyst 'has been advised to cease her activities,' it said. Other unauthorized cases were a matter of human error, not intentional misconduct. Last year, an analyst 'mistakenly requested' surveillance 'of his own personal identifier instead of the selector associated with a foreign intelligence target,' according to another report." Here's there list of reports going back to 2001.
Read more of this story at Slashdot.
26 Dec 2014 3:17pm GMT
Ars editors look back at their favorites from the last half-decade of gaming.
26 Dec 2014 3:00pm GMT
Our thumbs are developing a special relationship with our brains.
26 Dec 2014 2:54pm GMT
Deaths due to heart problems drop during major cardiology gatherings.
26 Dec 2014 2:30pm GMT
24 Dec 2014
Microsoft's stats for developers advise them to aim low … in Russian or Spanish
Microsoft has revealed a new batch of data about Windows Phone's fortunes, and it seems Redmond's mobile efforts are doing best at the low end of the market.…
24 Dec 2014 7:31am GMT
343 people on the mailing list, €3,473 in cash and systemd replacement under way
Devuan, the Debian spin-off that will not include systemd has posted its first progress report.…
24 Dec 2014 5:02am GMT
23 Dec 2014
A Most Unusual Holiday
23 Dec 2014 9:07pm GMT
Firefox OS is coming to Japan and doing it in style. Announced at a KDDI press event in Tokyo today, the Fx0 is a striking 4.7-inch smartphone with a transparent shell and a home button decorated with the golden Firefox logo embracing the Earth. It runs the latest version of Mozilla's web-centric mobile OS and was designed by noted Japanese designer Tokujin Yoshioka, whose previous collaboration with KDDI produced a phone worthy of making it into the Museum of Modern Art's collection. With the Fx0, Yoshioka has worked around the familiar outlines of LG's G3 design (LG is the silent partner producing the device) and adapted them to a smaller size while producing a delightful aesthetic in the process. Like a watch with a window showing its internal mechanism, this phone's exposed electronics are a subtle reminder of its technical sophistication - plus, that Firefox home button is just plain cool. It's different, surely, but.... No. Just no.
23 Dec 2014 6:21pm GMT
22 Dec 2014
When discussing self-driving cars, people tend to ask a lot of superficial questions: how much will these cars cost? Is this supposed to replace my car at home? Is this supposed to replace taxis or Uber? What if I need to use a drive-thru? They ignore the smarter questions. They ignore the fact that 45% of disabled people in the US still work. They ignore the fact that 95% of a car's lifetime is spent parked. They ignore how this technology could transform the lives of the elderly, or eradicate the need for parking lots or garages or gas stations. They dismiss the entire concept because they don't think a computer could ever be as good at merging on the freeway as they are. They ignore the great, big, beautiful picture staring them right in the face: that this technology could make our lives so much better. Self-driving cars will be the biggest technological breakthrough since the advent of the computer. Beyond 'just' revolutionising personal transportation, it will completely and utterly change the commercial/freight transportation industry. All of us will benefit from this technology. I cannot wait.
22 Dec 2014 7:20pm GMT
Choh. Just as they sort the desktop out, bloody PCs disappear
It's nearly impossible to sum up an entire year of developments in something as large and nebulous as the world of desktop Linux, especially in a year like this one which has seen some the best releases that projects like Mint, Fedora and openSUSE have put out to date.…
22 Dec 2014 9:00am GMT
In 1970, MOS memory chips were just becoming popular, but were still very expensive. Intel had released their first product the previous year, the 3101 RAM chip with 64 bits of storage.[1] For this chip (with enough storage to hold the word "aardvark") you'd pay $99.50. To avoid these astronomical prices, some computers used the cheaper alternative of shift register memory. Intel's 1405 shift register provided 512 bits of storage - 8 times as much as their RAM chip - at a significantly lower price. In a shift register memory, the bits go around and around in a circle, with one bit available at each step. The big disadvantage is that you need to wait for the bit you want to come around, which can take half a millisecond. Great article.
22 Dec 2014 12:25am GMT
21 Dec 2014
I released pacman-4.2 on the 19th of December - which is only marginally after the end of August as originally planned… We had 52 contributors provide patches to this release. Andrew takes the prize for most commits. Here are the Continue reading →
21 Dec 2014 8:37am GMT
11 Dec 2014
The way local CA certificates are handled has changed. If you have added any locally trusted certificates:
Move /usr/local/share/ca-certificates/*.crt to /etc/ca-certificates/trust-source/anchors/
Do the same with all manually-added /etc/ssl/certs/*.pem files and rename them to *.crt
Instead of update-ca-certificates, run trust extract-compat
Also see man 8 update-ca-trust and trust --help.
11 Dec 2014 12:05pm GMT
20 May 2012
On Sunday, May 20th 2012, people in a narrow strip from Japan to the western United States will be able to see an annular solar eclipse, the first in 18 years. The moon will cover as much as 94% of the sun. An Annular Solar Eclipse is different from a Total Solar Eclipse, when the […]
20 May 2012 9:51pm GMT
09 Nov 2011
In the last year the number of World of Warcraft subscribers has fallen in the from 12 million to 10.3 million...
09 Nov 2011 11:55am GMT
http://gkppondokmelati.org defaced by Arakloverz
09 Nov 2011 7:01am GMT
http://www.gentapublishing.com defaced by Arakloverz
09 Nov 2011 6:42am GMT
http://gagap.net defaced by Arakloverz
09 Nov 2011 6:42am GMT
Via YouTube user DarkSydeGeoff, we came across a Battlefield 3 exploit that allows friends to boost enormous amounts of experience in hardcore matches...
09 Nov 2011 1:43am GMT
13 May 2011
Some words about history of Planet Sun. For round about six years Planet Sun has been an aggregation of public weblogs written by employees of Sun Microsystems. Though it never was a product or publication of Sun Microsystems itself. The website was powered by Planet and run by David Edmondson. On 01 Mar 2010 David […]
13 May 2011 12:36am GMT
10 May 2011
A warm welcome to our guests. This is your first wordpress post. We should edit or delete it, and then start blogging! Let's save our planet. Renewable energy is the future. Bio & Nature.
10 May 2011 10:18pm GMT