26 Mar 2017
There's a surprising prediction for the next 15 years from the world's second largest professional services firm. An anonymous reader quotes CNN: Millions of workers around the world are at risk of losing their jobs to robots -- but Americans should be particularly worried. Thirty-eight percent of jobs in the U.S. are at high risk of being replaced by robots and artificial intelligence over the next 15 years, according to a new report by PwC. Meanwhile, only 30% of jobs in the U.K. are similarly endangered. The same level of risk applies to only 21% of positions in Japan. 61% of America's financial service jobs "are at a high risk of being replaced by robots," according to the article, vs. just 32% of the finance jobs in the U.K. (Those U.S. finance jobs tend to be "domestic retail operations" like small-town bank tellers, whereas U.K. finance jobs concentrate more in international finance and investment banking.) The firm's chief economist sees a world where new jobs are more likely to go to higher-skilled workers, and he ultimately predicts "a restructuring of the jobs market... The gap between rich and poor could get even wider."
Read more of this story at Slashdot.
26 Mar 2017 10:34am GMT
Original version's patch to 1.18 will make it free; remastered gameplay revealed.
26 Mar 2017 8:05am GMT
"Are you an urban police force thinking about how to control your fellow humans?" jokes Cory Doctorow. "Look no farther! Your pals at Bozena have an all-new RIOT system, a crowd-control killdozer for all your protest-suppressing needs!" He's one of several web commentators marveling at the marketing copy for a Slovenian company's new anti-riot machinery, also spotted by Slashdot reader drunkdrone. Some quotes from the BOZENA RIOT SYSTEM site about the device's features: Easy attachable bulldozer blade. The [6,600 pound] shield comes equipped with launching ports designed for use of guns or other rubber projectiles launchers. The trailer is capable of displacing the water/foam or its mixtures (available additives: pepper or painting substances) under the high pressure into the distance of several dozen meters. Communication with rioters through the loudspeakers. Designed to control riots in streets and urbanized areas...intended predominantly for the special military and police units responsible for the CROWD CONTROL during the violent political/social demonstrations, against football hooligans, etc.
Read more of this story at Slashdot.
26 Mar 2017 7:34am GMT
"A week after Google apologized for running customers' advertisements alongside objectionable videos, triggering a change in policy, its YouTube site is still rife with examples that are angering more big advertisers and causing some to cut spending with the tech giant," reports the Dow Jones Newswire. Reporters from the Wall Street Journal spotted ads from Microsoft, Amazon, and Procter & Gamble appearing on hate videos -- and thus indirectly funding them. An anonymous reader quotes their report: Asked about the Journal's finding that their ads were still appearing with such content on YouTube as of Thursday night, Coca-Cola, PepsiCo Inc., Wal-Mart Stores Inc. and Dish Network Corp. said Friday they were suspending spending on all Google advertising except targeted search ads. Starbucks Corp. and General Motors Co. said they were pulling their ads from YouTube. FX Networks, part of 21st Century Fox Inc., said it was suspending all advertising spending on Google, including search ads and YouTube. Wal-Mart said: "The content with which we are being associated is appalling and completely against our company values." An executive at one of the affected companies complained that Google "had assured us over the past few days that our brands were safe from this type of content. Despite their assurances, it's clear they couldn't give assurance."
Read more of this story at Slashdot.
26 Mar 2017 4:34am GMT
25 Mar 2017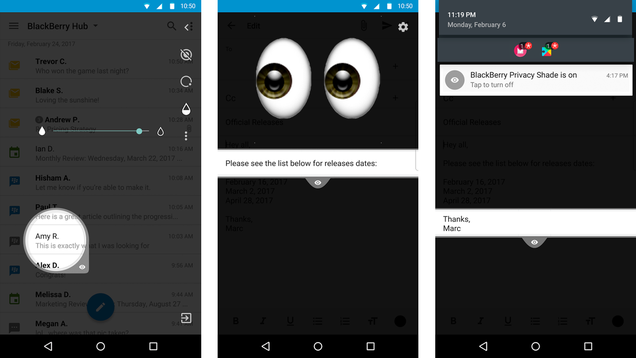 Every week, we share a number of downloads for all platforms to help you get things done. Here were the top downloads from this week.

25 Mar 2017 11:00pm GMT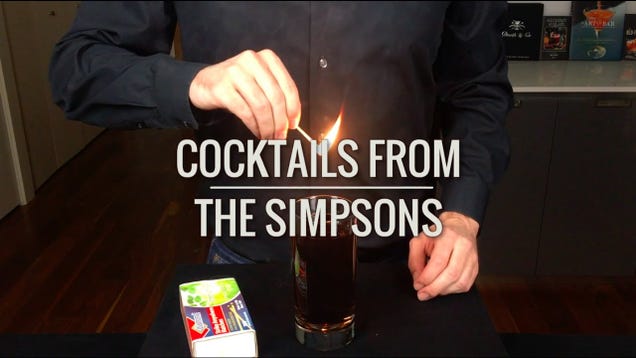 Any fan of The Simpsons remembers the time Homer accidentally came up with a delicious drink recipe, the "Flaming Homer," only to have it stolen from him by Moe. Here's how to make that magical cocktail and other favorites from the series.
25 Mar 2017 10:00pm GMT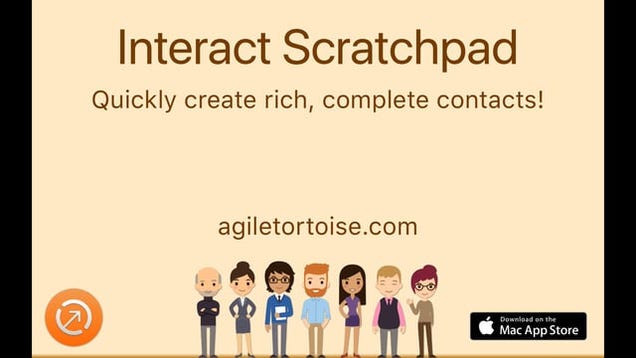 Mac: If you need to dump an address into your contacts app, it's usually a comically cumbersome process of bouncing between data fields. Interact Scratchpad is a simple little app that does all that for you.
25 Mar 2017 9:00pm GMT
Pluto's surface features become clear at the terminator, under the twilight Sun.
25 Mar 2017 5:34pm GMT
Oceans in the northern hemisphere are supposed to still be cold from the winter
25 Mar 2017 4:05pm GMT
24 Mar 2017
You may recall that a couple of years ago we ran a piece talking about how Ada County, the most populous county in Idaho, was desperately looking for Zip disks and drives to help keep its aging voting machines running. As it turns out, Ada County isn't alone. Apparently a lot of counties are in the same boat. Once, while buying a PowerMac G4 from someone (factory-equipped with an internal Zip drive), I stumbled upon his huge collection of external Zip drives and disks, which he promptly handed over as a gift. Other than playing with them out of idle curiosity, I never used them for anything. Instead of disposing of them years later, I guess I should've sent those 15 or so external Zip drives and 30-odd disks as emergency foreign aid to America. Underfunding democracy seems like a terrible idea.
24 Mar 2017 12:27am GMT
This was freaky. When you owned any 8-bit computer, you became intimately familiar with its colour scheme. This simple photograph blew my mind. That blue colour just wasn't possible. According to the caption, by presenting two colours to the eye and alternating them quickly enough, a whole new colour emerged. What would this new, secret colour look like on your crappy early-90s CRT television? The screenshot was only a hint. Would it glow? Would it flicker? Twenty-six years later, I found out the answer. This article is all about colour switching on the Commodore 64. There are interactive examples to play with below. I haven't found anything else on the topic, so it's possible this is the only resource on the subject. It's amazing what talented programmers can eke out of old 8bit machines.
24 Mar 2017 12:21am GMT
23 Mar 2017
There's a new Android tablet you can go and buy, the Samsung Galaxy Tab S3. Here's our review of it, where Jake notes that apps freeze if they're not in the foreground. Which is a good reminder: Android apps on tablets have never really been very good. They usually end up feeling like stretched-out phone apps. Things have gotten better in the past couple years, but it's still a problem. In fact, it has always been a problem. I wonder if anybody ever told Google that it was a problem and it should try to do a better job incentivizing developers to make apps that work better on tablets. Oh, wait, somebody has. Brutal, but true. Devil's advocate take: since tablets don't matter, do tablet apps really matter?
23 Mar 2017 12:38am GMT
19 Oct 2016
Well, it's hanging on in there, but why didn't it conquer the world?
Analysis Does European Commissioner for Competition Margrethe Vestager's team pay close attention to the tech news? If not, perhaps they should.…
19 Oct 2016 10:24am GMT
17 Oct 2016
Linus Torvalds teaches devs a lesson with early rc1 release
Google may have killed off its modular smartphone Project Ara idea, but some of the code that would have made it happen looks like coming to the Linux Kernel.…
17 Oct 2016 6:58am GMT
Your weekly Windows entertainment large and small
This week's worldwide BSOD roundup starts with what looks to your writer like a virtualisation launch bug. Submitter Alexander tells us it came from Peterborough Station, in Cambridgeshire.…
17 Oct 2016 6:28am GMT
21 May 2016
Die Copy Trader ist die einfache und innovative Art und Weise , Geld online mit Forex Trading zu verdienen. Es ist ein gültiges und weithin bewährte System , gefolgt von vielen kleinen Investoren auf der ganzen Welt. Leider ist in Italien, sind sie so gut wie unbekannt diese Spiegel Handelssysteme oder Programme, mit denen Sie […]
21 May 2016 4:05pm GMT
28 Jun 2015
Just a short hint for all fans of chess programs. PicoChess 0.43 has been released.
28 Jun 2015 11:02pm GMT
20 May 2012
On Sunday, May 20th 2012, people in a narrow strip from Japan to the western United States will be able to see an annular solar eclipse, the first in 18 years. The moon will cover as much as 94% of the sun. An Annular Solar Eclipse is different from a Total Solar Eclipse, when the […]
20 May 2012 9:51pm GMT
09 Nov 2011
In the last year the number of World of Warcraft subscribers has fallen in the from 12 million to 10.3 million...
09 Nov 2011 11:55am GMT
Via YouTube user DarkSydeGeoff, we came across a Battlefield 3 exploit that allows friends to boost enormous amounts of experience in hardcore matches...
09 Nov 2011 1:43am GMT
06 Nov 2011
Tyrs is a microblogging client, supporting Twitter and Status.net (identi.ca), it's based on console using the NCurses module from Python. The release of the 0.5.0 version is a good excuse to introduce Tyrs. Tyrs aims to get a good interaction with a fairly intuitive interface that can provide support ncurses. Tyrs tries also not to [...]
06 Nov 2011 9:43pm GMT
05 Nov 2011
After one year of managing a network of 10 servers with Cfengine I'm currently building two clusters of 50 servers with Puppet (which I'm using for the first time), and have various notes to share. With my experience I had a feeling Cfengine just isn't right for this project, and didn't consider it seriously. These servers are all running Debian GNU/Linux and Puppet felt natural because of the good Debian integration, and the number of users whom also produced a lot of resources. Chef was out of the picture soon because of the scary architecture; CouchDB, Solr and RabbitMQ... coming from Cfengine this seemed like a bad joke. You probably need to hire a Ruby developer when it breaks. Puppet is somewhat better in this regard.

Puppet master needs Ruby, and has a built-in file server using WEBrick. My first disappointment with Puppet was WEBrick. Though PuppetLabs claim you can scale it up to 20 servers, that proved way off, the built-in server has problems serving as little as 5 agents/servers, and you get to see many dropped connections and failed catalog transfers. I was forced to switch to Mongrel and Nginx as frontend very early in the project, on both clusters. This method works much better (even though Apache+Passenger is the recommended method now from PuppetLabs), and it's not a huge complication compared to WEBrick (and Cfengine which doesn't make you jump through any hoops). Part of the reason for this failure is my pull interval, which is 5 minutes with a random sleep time of up to 3 minutes to avoid harmonics (which is still a high occurrence with these intervals and WEBrick fails miserably). In production a customer can not wait on 30/45 minute pull intervals to get his IP address whitelisted for a service, or some other mundane task, it must happen within 10 minutes... but I'll come to these kind of unrealistic ideas a little later.

Unlike the Cfengine article I have no bootstrapping notes, and no code/modules to share. By default the fresh started puppet agent will look for a host called "puppet" and pull in what ever you defined to bootstrap servers in your manifests. As for modules, I wrote a ton of code and though I'd like to share it, my employer owns it. But unlike Cfengine v3 there's a lot of resources out there for Puppet which can teach you everything you need to know, so I don't feel obligated to even ask.

Interesting enough, published modules would not help you get your job done. You will have to write your own, and your team members will have to learn how to use your modules, which also means writing a lot of documentation. Maybe my biggest disappointment is getting disillusioned by most Puppet advocates and DevOps prophets. I found articles and modules most of them write, and experiences they share have nothing to do with the real world. It's like they host servers in a magical land where everything is done in one way and all servers are identical. Hosting big websites and their apps is a much, much different affair.

Every customer does things differently, and I had to write custom modules for each of them. Just between these two clusters a module managing Apache is different, and you can abstract your code a lot but you reach a point where you simply can't push it any more. Or if you can, you create a mess that is unusable by your team members, and I'm trying to make their jobs better not make them miserable. One customer uses an Isilon NAS, the other has a content distribution network, one uses Nginx as a frontend, other has chrooted web servers, one writes logs to a NFS, other to a Syslog cluster... Now imagine this on a scale with 2,000 customers and 3 times the servers and most of the published infrastructure design guidelines become laughable. Instead you find your self implementing custom solutions, and inventing your own rules, best that you can...

I'm ultimately here to tell you that the projects are in a better state then they would be with the usual cluster management policy. My best moment was an e-mail from a team member saying "I read the code, I now understand it [Puppet]. This is fucking awesome!". I knew at that moment I managed to build something good (or good enough), despite the shortcomings I found, and with nothing more than using PuppetLabs resources. Actually, that is not completely honest. Because I did buy and read the book Pro Puppet which contains an excellent chapter on using Git for collaboration on modules between sysadmins and developers, with proper implementation of development, testing and production (Puppet)environments.
05 Nov 2011 11:17pm GMT
Creating json is now ten times easier.
05 Nov 2011 3:10am GMT
13 May 2011
Some words about history of Planet Sun. For round about six years Planet Sun has been an aggregation of public weblogs written by employees of Sun Microsystems. Though it never was a product or publication of Sun Microsystems itself. The website was powered by Planet and run by David Edmondson. On 01 Mar 2010 David […]
13 May 2011 12:36am GMT