08 Feb 2016
Crows, jays, and nutcrackers have co-evolved with trees for good reason.
08 Feb 2016 2:00pm GMT
Rei writes: After some consternation about the pacing of Falcon 9 upgrades, SpaceX has announced that it plans to launch again from Cape Canaveral with a target date of February 24th. While the primary mission will be to place the SES-9 communications satellite in orbit, this will also mark their fourth attempt to land the first stage on an autonomous drone ship, after their last launch touched down softly but fell over when one leg failed to latch. SpaceX is working to significantly accelerate the rate of production and launches - they are reportedly moving the factory from 6-8 cores produced per year to 18 at present, and expect to reach 30 by the end of the year. After the upcoming launch, they expect to launch one rocket every two to three weeks.
Read more of this story at Slashdot.
08 Feb 2016 1:43pm GMT
Concern over "dumbing down" of protections because of UK's weaker safeguards.
08 Feb 2016 1:37pm GMT
Stratospheric price, morally questionable fuel thirst, amazing noise, and... practicality?
08 Feb 2016 1:30pm GMT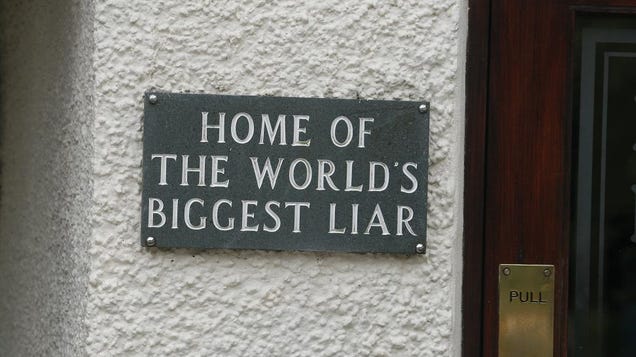 Lies are hard to come up with on the spot, even for seasoned liars. If you suspect someone is feeding you a false story, draw it out by making them think too much about their story.
08 Feb 2016 1:30pm GMT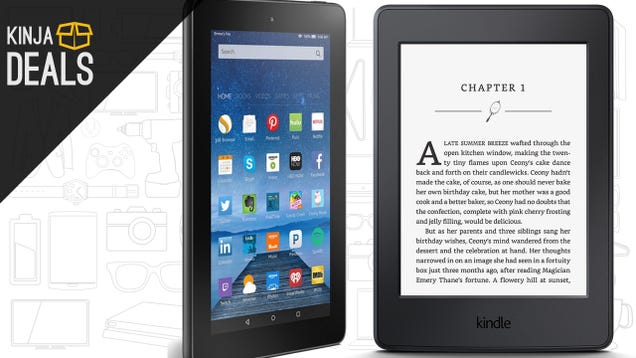 I was hoping Amazon would have a deal on the Echo today in light of its Super Bowl commercial appearances, but alas, we'll have to settle for a $40 Fire tablet and $20 off Kindle e-readers.
08 Feb 2016 1:29pm GMT
An anonymous reader writes with Yahoo's report that the makers of Adblock Plus are "looking to reach out to advertisers and identify an 'acceptable' level and form of advertising on the net." That involves convincing advertisers to conform to the company's own guidelines for advertising, or an alternative path much disliked by some of the software's users - to pay the company to ignore ads that don't meet those guidelines. From the article: Big websites can pay a fee not to be blocked. And it is these proceeds that finance the Cologne-based company and its 49-strong workforce. While Google and Amazon have paid up, others refuse. Axel Springer, which publishers Germany's best-selling daily Bild, accuses [Adblock Plus maker] Eyeo of racketeering. "We believe Eyeo's business model is against the law," a spokesman for Springer told AFP. "Clearly, Eyeo's primary aim is to get its hands on a share of the advertising revenues." Ultimately, such practices posed a threat to the professional journalism on the web, he suggested, an argument Eyeo rejects.
Read more of this story at Slashdot.
08 Feb 2016 1:02pm GMT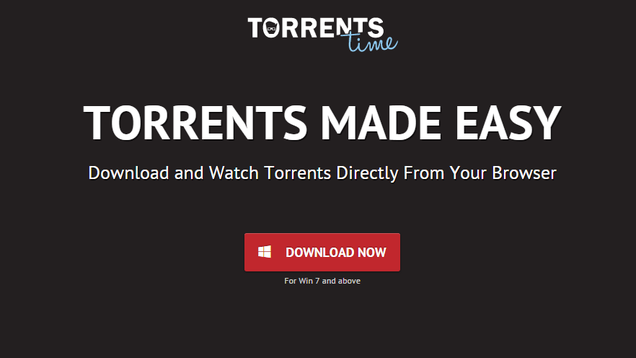 Popcorn Time may be dead, but its spirit lives on. Torrents Time is a browser plugin developed by the team behind a fork of Popcorn Time that allows you to stream torrents directly in your browser.
08 Feb 2016 1:00pm GMT
New submitter Iamthecheese points to an article which says that a patch published on the Linux Kernel Mailing List indicates that AMD's forthcoming Zen processors will have as many as 32 cores per socket, but notes that while the article's headline says "Confirms," "the article text doesn't bear that out." Still, he writes, There are hints of such from last year. A leaked patch for the 14 nanometer AMD Zeppelin (Family 17h, Model 00h) reveals support for up to 32 cores. Another blog says pretty much the same thing. We recently discussed an announced 4+8 core AMD chip, but nothing like this.
Read more of this story at Slashdot.
08 Feb 2016 10:18am GMT
Win for IBM as Judge rules attempt to move case away from contract law is a no-no
The SCO Group has suffered another reversal in its long-running attempt to squeeze some cash out of IBM for allegedly pinching its code and tossing it into Linux and maybe AIX too.…
08 Feb 2016 8:38am GMT
And rather better than a US$35 tablet, if you need a Windows 10 machine lurking around
Among the many bizarre and stupid mistakes Microsoft made with Windows 8.x was the decision to require screens to have resolution of at least 1024 x 768.…
08 Feb 2016 7:02am GMT
07 Feb 2016
Tablet, schmablet, this is a converged experience. Or something
Canonical is hoping to put Ubuntu into the hands of slab-fondlers who want something that can double as a near-desktop.…
07 Feb 2016 11:58pm GMT
04 Feb 2016
The latest FreeBSD Quarterly Status Report is out. Efforts to bring our BSD high standards to new architectures continue, with impressive work on arm64 leading to its promotion to Tier-2 status and a flurry of work bringing up the new RISC-V hardware architecture. Software architecture is also under active development, including system startup and service management. A handful of potential init system replacements are mentioned in this report: launchd, relaunchd, and nosh. Architectural changes originating both from academic research (multipath TCP) and from the realities of industry (sendfile(2) improvements) are also under way. It is heartening to see how FreeBSD provides a welcoming platform for contributions from both research and industry. Everything you need to know to be up to date with FreeBSD.
04 Feb 2016 11:01pm GMT
Evidence has been mounting over the last few days and it looks like it's finally happening: Android 6.0 for Wear is starting to roll out. Googler Wayne Piekarski just announced on his Google+ feed that OTAs have begun and should continue over the next few weeks. An official blog post by Google lists some of the new features we can expect in the new firmware, including: newly navigation gestures, audio support on speaker-equipped watches, and expanded support for messaging clients. The update itself seems a bit 'eh', but the interesting thing here is that all Android Wear devices will be getting this update to Marshmallow, even the first generation Wear smartwatches. Goes to show that Google does, in fact, know how to do this - now they just need to apply this to phones and tablets.
04 Feb 2016 10:59pm GMT
03 Feb 2016
I'm pleased to announce that Microsoft has entered into a definitive agreement to acquire SwiftKey, whose highly rated, highly engaging software keyboard and SDK powers more than 300 million Android and iOS devices. In this cloud-first, mobile-first world, SwiftKey's technology aligns with our vision for more personal computing experiences that anticipate our needs versus responding to our commands, and directly supports our ambition to reinvent productivity by leveraging the intelligent cloud. SwiftKey estimates that its users have saved nearly 10 trillion keystrokes, across 100 languages, saving more than 100,000 years in combined typing time. Those are impressive results for an app that launched initially on Android in 2010 and arrived on iOS less than two years ago. The 'saved nearly 10 trillion keystrokes' thing sent shivers down my spine.
03 Feb 2016 11:38pm GMT
01 Feb 2016
I feel like my document is being held hostage and I just received note made form a bunch of letters cut from newspapers and magazines. * I have no idea what caused this and can not replicate…
01 Feb 2016 6:43am GMT
30 Jan 2016
As is becoming tradition, I need to make a blog post to accompany a pacman release! This is a big release with a long awaited feature so it needed a major version bump (and, most importantly, we now are back Continue reading →
30 Jan 2016 12:40am GMT
12 Jan 2016
Australia's "Shadow Minister for Justice" is the representative for the seat of Batman.
12 Jan 2016 3:44pm GMT
28 Jun 2015
Just a short hint for all fans of chess programs. PicoChess 0.43 has been released.
28 Jun 2015 11:02pm GMT
20 May 2012
On Sunday, May 20th 2012, people in a narrow strip from Japan to the western United States will be able to see an annular solar eclipse, the first in 18 years. The moon will cover as much as 94% of the sun. An Annular Solar Eclipse is different from a Total Solar Eclipse, when the […]
20 May 2012 9:51pm GMT
09 Nov 2011
In the last year the number of World of Warcraft subscribers has fallen in the from 12 million to 10.3 million...
09 Nov 2011 11:55am GMT
http://gkppondokmelati.org defaced by Arakloverz
09 Nov 2011 7:01am GMT
http://www.gentapublishing.com defaced by Arakloverz
09 Nov 2011 6:42am GMT
http://gagap.net defaced by Arakloverz
09 Nov 2011 6:42am GMT
Via YouTube user DarkSydeGeoff, we came across a Battlefield 3 exploit that allows friends to boost enormous amounts of experience in hardcore matches...
09 Nov 2011 1:43am GMT
13 May 2011
Some words about history of Planet Sun. For round about six years Planet Sun has been an aggregation of public weblogs written by employees of Sun Microsystems. Though it never was a product or publication of Sun Microsystems itself. The website was powered by Planet and run by David Edmondson. On 01 Mar 2010 David […]
13 May 2011 12:36am GMT