06 Mar 2015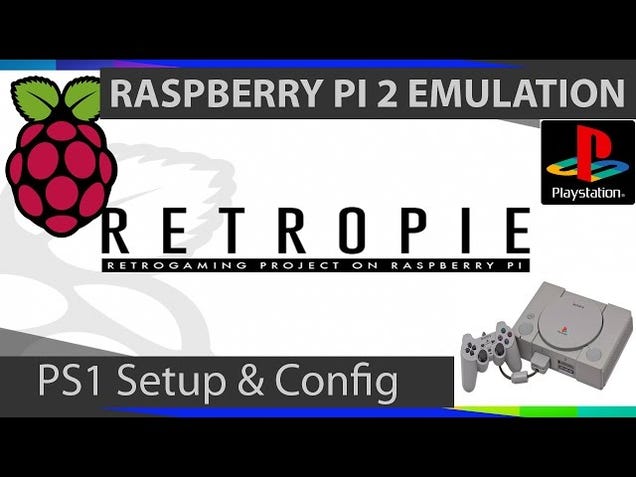 The Raspberry Pi 2 is fast enough to run a bunch of new emulators, but the Playstation emulator is easily the one people are the most excited about. YouTuber TechTipta shows off the installation process for the PS1 using our favorite tool, RetroPie .
06 Mar 2015 9:00pm GMT
In Texas, guns are a common sight:gun-racks are visible in the back of many pick-ups, and pistols, cannons, and rifles are part of the state's iconography. Out-of-sight guns are common, too: The state has had legal (though highly regulated) concealed carry for handguns since 1995, though -- contrary to some people's guess, and with some exceptions -- open carry of handguns is not generally legal. One thing that's definitely not a common sight, though, is a group of people manufacturing guns just outside the south gates of the Texas capitol building. But that's just what you would have encountered a few weeks ago, when an organization called CATI (Come and Take It) Texas set up a tent that served as a tech demo as much as an act of social provocation. CATI had on hand one of the same Ghost Gunner CNC mills that FedEx now balks at shipping, and spent hours showing all comers how a "gun" (in the eyes of regulators, at least) can be quickly shaped from a piece of aluminum the ATF classifies as just a piece of aluminum. They came prepared to operate off-grid, and CATI Texas president Murdoch Pizgatti showed for my camera that the Ghost Gunner works just fine operating from a few big batteries -- no mains power required. (They ran the mill at a slower speed, though, to conserve juice.)
Read more of this story at Slashdot.
06 Mar 2015 8:57pm GMT
In just a month, Dish's standalone streaming product has attracted a solid following.
06 Mar 2015 8:30pm GMT
ISIS supporters preferred tweeting with Android over iPhone and Blackberry.
06 Mar 2015 8:20pm GMT
HughPickens.com writes: Quentin Hugon, Benjamin Benoit and Damien Leloup have created a memorial page for projects adandoned by Google over the years including: Google Answers, Lively, Reader, Deskbar, Click-to-Call, Writely, Hello, Send to Phone, Audio Ads, Google Catalogs, Dodgeball, Ride Finder, Shared Stuff, Page Creator, Marratech, Goog-411, Google Labs, Google Buzz, Powermeter, Real Estate, Google Directory, Google Sets, Fast Flip, Image Labeler, Aardvark, Google Gears, Google Bookmarks, Google Notebook, Google Code Search, News Badges, Google Related, Latitude, Flu Vaccine Finder, Google Health, Knol, One Pass, Listen, Slide, Building Maker, Meebo, Talk, SMS, iGoogle, Schemer, Notifier, Orkut, Hotpot, Music Trends, Refine, SearchWiki, US Government Search, Sparrow, Web Accelerator, Google Accelerator, Accessible Search, Google Video, and Helpouts. Missing from the list that we remember are Friend Connect, Google Radio Ads, Jaiku, SideWiki, and Wave. We knew there were a lot, but who knew there'd be so many. Which abandoned Google project do you wish were still around?
Read more of this story at Slashdot.
06 Mar 2015 8:13pm GMT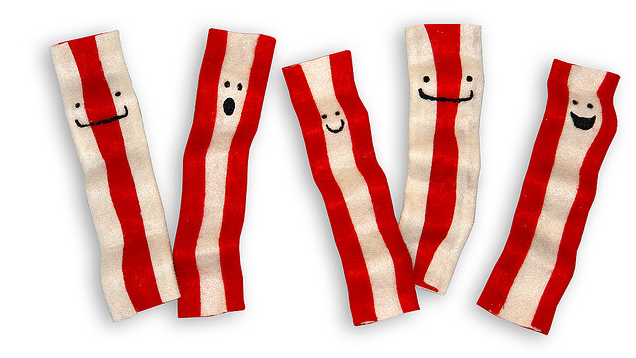 Even if you don't fear fatty foods , you may have been reluctant to rely on them as fuel for exercise. A new review of scientific studies shows that a fat-heavy diet can work well for runners and cyclists, although it may take a few weeks for your body to adapt.
06 Mar 2015 8:00pm GMT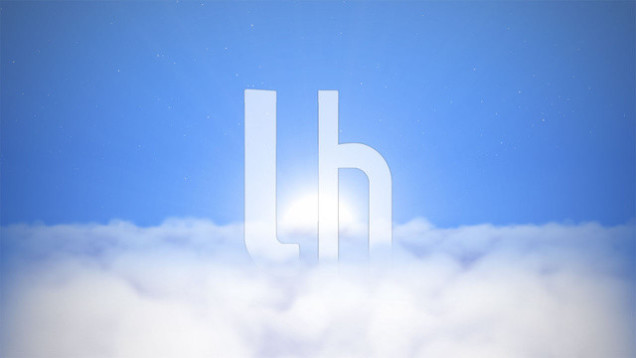 This week we learned some basic hygiene , picked some tattoos , saved for retirement , and told some good jokes . Here's a look back.
06 Mar 2015 8:00pm GMT
After years of rapid growth, HiSilicon is now the number one IC design company in China, and in 2013 generated $1.4 billion USD. The company was formed in Shenzhen in 2004 and has since set up offices in: Beijing, Shanghai, Silicon Valley (USA) and Sweden. They predominantly produce the Kirin series of processors for Huawei which is known for appearing in the Honor and Huawei Ascend series of phones. It is possible we may even see a Kirin Processor in the upcoming Nexus which is rumored to be manufactured by the Chinese company. While nothing has been officially confirmed, a Kirin chip in the upcoming nexus would make an interesting advancement for the brand. This would be a large blow for competitor Qualcomm who has made the possessors for the previous models. Much like we saw with the Xiaomi in our article, Huawei's approach with HiSilicon appears to be growing the brand internally and locally until it is big enough and ready to branch out in to the larger world. Despite recent rumors, both Huawei and HiSilicon companies have confirmed that there are no current plans to separate. Interesting. I never realised Huawei had its own chip maker.
06 Mar 2015 7:58pm GMT
UK group used the DMCA against a blogger for publishing its own press release.
06 Mar 2015 7:43pm GMT
Nerval's Lobster writes: The visual-effects supervisor on the new film Chappie, Image Engine's Chris Harvey, talked with Dice about what it took to render the titular robot. Director Neil Blomkamp thought Chappie needed to look realistic, like something you might honestly expect to see patrolling the streets a decade or two from now. Image Engine took the concept artwork created by Blomkamp and WETA and rendered it in three dimensions, refining the mechanics so the animated Chappie would move realistically for a six-foot-tall, gun-toting robot. As the movie progresses, Chappie begins to take damage from bullets, flames, and thrown debris; if that wasn't enough, he also ends up covered in graffiti. That sort of wear-and-tear complicated things for the effects team; WETA had to produce three physical Chappie "skeletons" and a multitude of body panels representing the increasing levels of damage, and Image Engine needed to make sure every inch of the digital Chappie was rendered accurately to match. The movie itself might be scoring mediocre reviews, but at least the robot looks good.
Read more of this story at Slashdot.
06 Mar 2015 7:31pm GMT
Microsoft hasn't released a new build of Windows 10 in several weeks but that doesn't mean we can't get a look at the upcoming Spartan browser. Thanks to a new leak from a build that has not been released, we can get a closer view of what this new feature will look like. A whole bunch of screenshots of Microsoft's new browser.
06 Mar 2015 12:01am GMT
05 Mar 2015
SCSI dev claims virty giant has 'no intention' of honoring terms of the GPL
Linux kernel developer Christoph Hellwig has sued VMware in Hamburg, Germany, over alleged violations of the GNU General Public License.…
05 Mar 2015 8:59pm GMT
Ever since my Moto 360 and Android Wear review, I've been hammering on my disappointment in Wear's unfinished, unpolished state, and the many issues that plague the platform. Since I've been using my Moto 360 again over the past few weeks, I think it's time to give a few short updates, because a seemingly minor release - from Wear 5.0.1 to 5.0.2 - has changed a few things for the better. One of the biggest issues I encountered with Wear on the Moto 360 was laggy performance, stuttering, choppiness, that sort of stuff. After using 5.0.2 for a week or so, I've noted that this problem now seems resolved - at least for me. Touches are registered instantly, responsiveness is perfect again, and animations no longer lag and stutter. It's a world of difference. A short note on battery life: after a full day of use, my Moto 360 usually sites at around 65%-70% battery left. In other words, with some careful planning, I could squeeze a full weekend out of my Moto 360, without needing to carry my charger with me. Quite nice. None of this changes my overall perception of current smartwatches, though: they are too much computer, and too little watch. Still, these few improvements do lessen the blow somewhat, and that's always welcome.
05 Mar 2015 8:04pm GMT
04 Mar 2015
Cloud OS at the bottom, server in the middle and a dedicated client on top
Microsoft's plans to decompose Windows Server into a far lighter and leaner beast are real. On Monday we reported on the emergence of a Microsoft slide deck outlining a "Nano" version of Windows Server aimed at the cloud.…
04 Mar 2015 3:28am GMT
03 Mar 2015
It's new and it's live on the Talkingarch website. We present to you the latest and greatest TalkingArch live iso, which offers the latest versions of all core packages as well as Linux kernel 3.18.6. As always, you will find this iso on the TalkingArch download page, available via either a direct link or a [...]
03 Mar 2015 4:21pm GMT
Redmond carefully considers OIN approach
Exclusive Microsoft has reserved the right to nail firms making Android devices running its Office suit for possible Windows patent infringements.…
03 Mar 2015 12:39pm GMT
02 Mar 2015
csv-blobs improvements: windows binary, more speed, dramatically less memory
02 Mar 2015 4:51am GMT
01 Mar 2015
I have not bothered updating my Linux kernel package here since my VPS provider - Digital Ocean - went crazy and deprecated Arch Linux as an install option. That is obviously a bad thing… This backfired on me today. It Continue reading →
01 Mar 2015 6:33pm GMT
20 May 2012
On Sunday, May 20th 2012, people in a narrow strip from Japan to the western United States will be able to see an annular solar eclipse, the first in 18 years. The moon will cover as much as 94% of the sun. An Annular Solar Eclipse is different from a Total Solar Eclipse, when the […]
20 May 2012 9:51pm GMT
09 Nov 2011
In the last year the number of World of Warcraft subscribers has fallen in the from 12 million to 10.3 million...
09 Nov 2011 11:55am GMT
http://gkppondokmelati.org defaced by Arakloverz
09 Nov 2011 7:01am GMT
http://www.gentapublishing.com defaced by Arakloverz
09 Nov 2011 6:42am GMT
http://gagap.net defaced by Arakloverz
09 Nov 2011 6:42am GMT
Via YouTube user DarkSydeGeoff, we came across a Battlefield 3 exploit that allows friends to boost enormous amounts of experience in hardcore matches...
09 Nov 2011 1:43am GMT
13 May 2011
Some words about history of Planet Sun. For round about six years Planet Sun has been an aggregation of public weblogs written by employees of Sun Microsystems. Though it never was a product or publication of Sun Microsystems itself. The website was powered by Planet and run by David Edmondson. On 01 Mar 2010 David […]
13 May 2011 12:36am GMT
10 May 2011
A warm welcome to our guests. This is your first wordpress post. We should edit or delete it, and then start blogging! Let's save our planet. Renewable energy is the future. Bio & Nature.
10 May 2011 10:18pm GMT