25 May 2016
An anonymous reader quotes a report from The Verge: Toyota and Uber are forming a "strategic partnership" which will include an investment by the Japanese automaker in the San Francisco-based ride-sharing company. Under the agreement, Uber drivers can lease their vehicles from Toyota and cover their payments through earnings generated as Uber drivers. Toyota says it will invest an undisclosed sum in Uber, which is already the most valuable technology startup in the world. A partnership between Toyota and Uber could help the ride-sharing company solve a lingering question surrounding its self-driving ambitions, namely where its going to get a fleet of cars to equip with its autonomous technology. Toyota, which is the world's largest car manufacturer, is taking self-driving technology very seriously. It recently established the Toyota Research Institute to develop AI technologies in two main areas: autonomous cars and robot helpers for around the home. Last month, Google, Ford, Volvo, Lyft and Uber joined a coalition to help spur the development of self-driving cars, ultimately to make them arrive to the market faster. Meanwhile, Apple made an investment in Uber's Chinese rival Didi.
Read more of this story at Slashdot.
25 May 2016 1:50am GMT
An anonymous reader quotes a report from BGR: According to a new report from The Information, Apple is finally ready to let Siri grow up. Specifically, the publication relays that Apple will finally offer official Siri APIs to developers, thus paving the way for third-party integrations, the kind that Amazon Echo users can't seem to get enough of. Things like ordering an Uber or pizza are currently impossible, because Siri is locked down by Apple. What's more, Apple is also reportedly working on a standalone device meant to compete with the Amazon Echo and Google's recently unveiled Google Home. If that's true, it's huge news -- Apple has been lacking any kind of smart home hub until now, but a Siri-powered device would be a serious play to get Apple into our homes. Google is the latest tech giant to announce a virtual home assistant. It unveiled Google Home, a small round gadget with microphones and speakers that listen and respond to your questions and commands.
Read more of this story at Slashdot.
25 May 2016 1:07am GMT
Tells Fox Business a "$35,000 robotic arm" is cheaper than hiring, training mortals.
25 May 2016 12:24am GMT
SkinnyGuy writes: The reflective display company finally figured out how to make those ultra tiny balls produce 32,000 colors in one super-low-powered display. It's a breakthrough for E Ink, display advertising and, maybe someday, e-readers and digital photo frames. The new prototype display, which can be manufactured in an array of sizes, features a 20-inch, 2500 x 1600 resolution and is equally as power-efficient as the monochromatic display. E Ink Holding's Head of Global marketing Giovanni Mancini said it can be powered with solar cells used in bus stop signage, for example. Some of the limitations center around the resolution and refresh rate. As of right now, the resolution is only 150 pixels per inch (ppi), which is about half the resolution of a typical 6-inch, monochromatic E ink display. It also takes about two seconds to fully resolve images, which is pretty slow when compared to today's e-readers. The company is currently only focused on using the new color display for commercial signage.
Read more of this story at Slashdot.
25 May 2016 12:23am GMT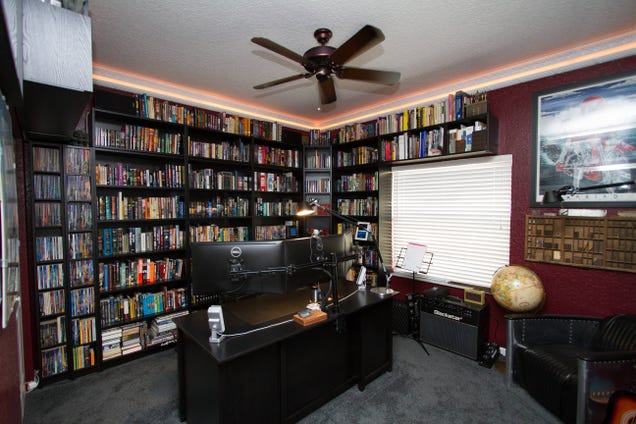 We love minimal workspaces, but there's something about these home office setups that look and feel more like a study than anything else that's also really attractive. Redditor Formulabuild built this home office with a library on one side and all of his instruments on the other. Here are some more photos.
25 May 2016 12:00am GMT
24 May 2016
HPE is getting out of the outsourced, offshored IT service business.
24 May 2016 11:31pm GMT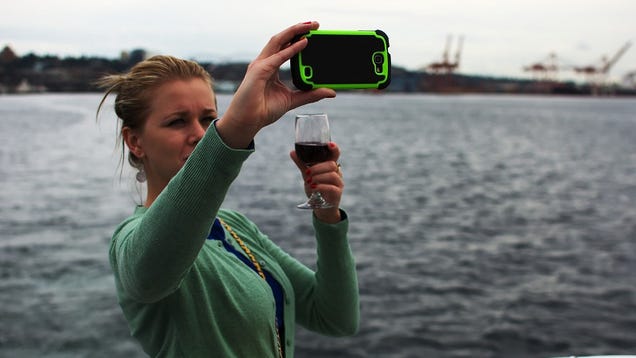 All kinds of things can go wrong on a first date , but not every pitfall is as obvious as you think. According to one survey of over 1,300 singles, you should try to avoid these lesser-known deal breakers as well.
24 May 2016 11:00pm GMT
CEO says he will appeal to the Securities and Exchange Commission.
24 May 2016 10:54pm GMT
It's been a bit of a running theme lately: advertising in (mobile) operating systems. Today, I was surprised by what I consider a new low, involving incompetence on both Microsoft's and Google's end. This new low has been eating away at me all day. Let's give a bit of background first. On my smartphone, a Nexus 6P, I have Word, Excel, and PowerPoint installed. I have these installed for my work - I run my translation company, and when new work comes in through e-mail when I'm out and about, I like being able to quickly look at a document before accepting it. Microsoft Office for Android fulfills this role for me. This means I don't actually use them very often - maybe a few times a week. Imagine my surprise, then, when this happened. Yes, I'm linking to the full screenshot in its full, glorious, Nexus 6P 1440x2560 brilliance. I have a few questions. First, why is Microsoft sending me an advertisement in my notification tray? Second, why is Word sending me an advertisement for Excel? Third, why is this allowed by Google, even though the Play Store rules prohibit it? Fourth A, why is Microsoft sending me advertisements for products I already have installed? Fourth B, why is Microsoft sending me advertisements for products I already use? Fourth C, why is Microsoft sending me advertisements for products I already pay for because I have an Office 365 subscription? Fifth, who in their right mind at Microsoft thought this was not a 100%, utterly, completely, deeply, ridiculously, unequivocally, endlessly, exquisitely invasive, stupid, aggravating, off-putting, infuriating, and pointless thing to do? I know both Android and iOS suffer from scummy applications abusing the notification tray for advertising, and I know both Google and Apple have rules that prohibit this that they do not enforce, but I didn't think I'd run into it because... Well, I use only proper, honest applications, right? I don't use the scummy ones? I pay for my applications? Right? I think it's time to start enforcing these rules. Oh, and Microsoft? I haven't forgotten about BeOS. It's not like you have a lot of goodwill to mess around with here. Read more on this exclusive OSNews article...
24 May 2016 10:52pm GMT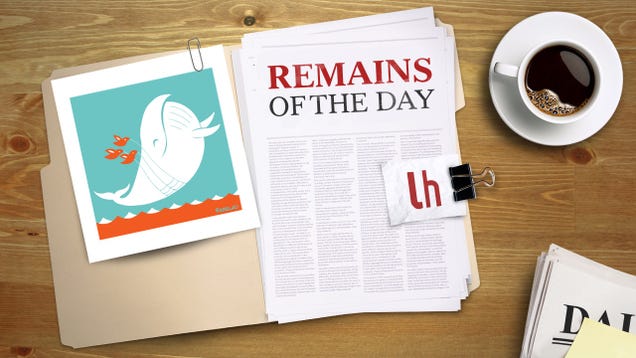 The rules of Twitter are rife with minutiae that can be difficult to grok for those unfamiliar, and in an endless effort to attract new users, Twitter is making a few changes. You'll soon notice that images and media no longer count towards the character limit and replies will be handled a little differently.
24 May 2016 10:30pm GMT
Ars Technica: Windows Vista was a shock to many Windows users, as its hardware requirements represented a steep upgrade over those required to run Windows XP: most 32-bit versions required a 1GHz processor, 1GB RAM, DirectX 9 graphics, and 40 GB of mass storage with 15GB free. But those 2006-era requirements looked much less steep once Windows 7 rolled out in 2009: it required almost the same system specs, but now 16GB of available disk space instead of 15. Windows 8 again stuck with the same specs and, at its release, so did Windows 10. But the Windows 10 Anniversary Update (referred to in documentation as version 1607, so it ought to ship in July) changes that, with the first meaningful change in the Windows system requirements in almost a decade. The RAM requirement is going up, with 2GB the new floor for 32-bit installations. This happens to bring the system in line with the 64-bit requirements, which has called for 2GB since Windows 7. The changed requirements were first spotted by Nokia Power User and WinBeta. After so many years, I'm okay with a small memory bump. Considering the state of software development today, it's amazing enough as it is that Microsoft had managed to keep the minimum requirements level for this long.
24 May 2016 10:19pm GMT
Ara is going to be the first ever phone that Google is making itself (it has already made laptops and a tablet, among other things). And even though what I saw last week was just a prototype, it was working well enough that I believe Google can fulfill its promise to release a consumer product next year. Yes, we've seen Google kill off hardware before, but this is a high-profile launch from a newly independent division. It's the first truly big swing from Google's new hardware group under Rick Osterloh, and to back off now would be a colossal embarrassment. Given all that, really the only questions that matter are simple: Is Google really making a phone? Will this plan to make it modular really work this time? Is this more than just an experiment? Coming out of the meeting, had I shaken a Magic 8 ball, it would have said, "Signs point to yes." I want this to succeed - finally something new, beyond the square slab - but this is so radical in the smartphone (or feature phone and PDA before that) market that I honestly just don't know if it'll work out. In any case, people are taking sides, but a this point in time, I think either option - "this will be a massive success" or "this is nonsense" - is equally shortsighted, and especially the latter not at all unlike this infamous quote.
24 May 2016 7:16pm GMT
WinPho has 0.7% market share
Microsoft has trumpeted the fact that 300 million devices now run Windows 10, but the scale of its failure to extend its operating system dominance into mobile can be seen in the fact that of the 349 million smartphones sold in 2016's first quarter, 293.7m ran Android. And just 2.4m ran Windows Phone.…
24 May 2016 7:29am GMT
Redmond's Feedback Hub is now open to all Windows 10 users
Microsoft has opened its Feedback Hub to all users of Windows 10.…
24 May 2016 6:29am GMT
21 May 2016
Die Copy Trader ist die einfache und innovative Art und Weise , Geld online mit Forex Trading zu verdienen. Es ist ein gültiges und weithin bewährte System , gefolgt von vielen kleinen Investoren auf der ganzen Welt. Leider ist in Italien, sind sie so gut wie unbekannt diese Spiegel Handelssysteme oder Programme, mit denen Sie […]
21 May 2016 4:05pm GMT
17 May 2016
Surprisingly, 'rollup' not just code for a Windows 10 installer
Microsoft says it will simplify the update process for older versions of Windows by switching to once-a-month "rollup" bundles.…
17 May 2016 11:34pm GMT
13 May 2016
If you intend to buy a new computer or laptop, it is crucial to buy a Wi-Fi card that is compatible with Linux. Most modern cards will work fine, but it is important to be aware that not all of them are designed to work with free software right off the bat. Let's start with […]
13 May 2016 9:05am GMT
Welcome to WordPress. This is your first post. Edit or delete it, then start writing!
13 May 2016 5:56am GMT
30 Apr 2016
Now with more UI
30 Apr 2016 9:18am GMT
28 Jun 2015
Just a short hint for all fans of chess programs. PicoChess 0.43 has been released.
28 Jun 2015 11:02pm GMT
20 May 2012
On Sunday, May 20th 2012, people in a narrow strip from Japan to the western United States will be able to see an annular solar eclipse, the first in 18 years. The moon will cover as much as 94% of the sun. An Annular Solar Eclipse is different from a Total Solar Eclipse, when the […]
20 May 2012 9:51pm GMT
09 Nov 2011
In the last year the number of World of Warcraft subscribers has fallen in the from 12 million to 10.3 million...
09 Nov 2011 11:55am GMT
Via YouTube user DarkSydeGeoff, we came across a Battlefield 3 exploit that allows friends to boost enormous amounts of experience in hardcore matches...
09 Nov 2011 1:43am GMT
13 May 2011
Some words about history of Planet Sun. For round about six years Planet Sun has been an aggregation of public weblogs written by employees of Sun Microsystems. Though it never was a product or publication of Sun Microsystems itself. The website was powered by Planet and run by David Edmondson. On 01 Mar 2010 David […]
13 May 2011 12:36am GMT