25 Aug 2016
Consider this a public service announcement: Sony has (finally) added two-factor authentication to PlayStation Network accounts. If you're a PlayStation user and are reading this right now, you really should go set it up so that someone doesn't try to take over your account and steal your password. Ars Technica details how you can set up the new security features: "Turn on your PS4 and go to Settings -> PlayStation Network Account Management -> Account Information -> Security -> 2-Step Verification. You can also set it up through the web by logging into your PSN account on the web and going through the Security tab under the Account header. From there, on-screen instructions will walk you through the process of using a text message to confirm your mobile device as a secondary layer of security for your PSN account. Two-factor support is not available when logging on to older PlayStation systems, so Sony recommends you generate a 'device setup password' to help protect the PS3, Vita, or PSP." Two-factor authentication comes five years after hackers breached PSN's security and stole 77 million accounts.
Read more of this story at Slashdot.
25 Aug 2016 11:20pm GMT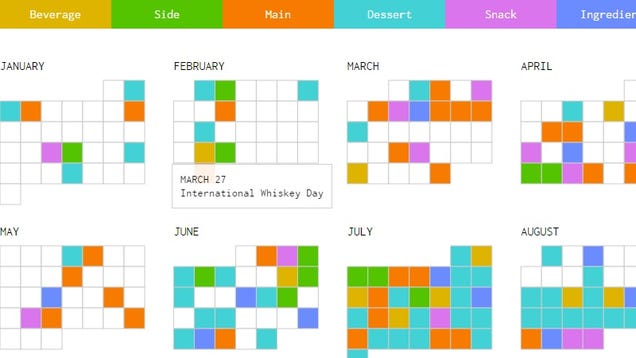 National food days aren't real holidays, but they're fun, and it's always nice to have an extra excuse for enjoying certain treats. This calendar covers them all so you always know what food you should be celebrating.
25 Aug 2016 11:00pm GMT
Presto Vivace quotes a report from FedScoop: "Cybersecurity issues must be addressed during the design phase for the entire 5G ecosystem, including devices. This will place a premium on collaboration among all stakeholders," said FCC chairman Tom Wheeler during a National Press Club event on June 20. "We continue to prefer an approach that emphasizes that industry develop cybersecurity standards just as we have done in wired networks." The FCC published a request Wednesday for comment on a new set of proposed 5G rules to the Federal Register focused on adding specific "performance requirements" for developers of example internet-connected devices. If a company hopes to secure a license to access higher-frequency 5G spectrum in the future then they will need to adhere to these specific requirements -- in other words, compliance is non-negotiable. Notably, these FCC "performance requirements" now include the submission of a network security plan. The report adds: "A quick review of the FCC's proposed 5G cybersecurity plan shows a six category split, organized by a companies' security approach, coordination efforts, standards and best practices, participation with standards bodies, other security approaches and plans with information sharing organizations. Security plans must be submitted to the commission at least six months before a 5G-ready product enters the market, according to the notice."
Read more of this story at Slashdot.
25 Aug 2016 10:40pm GMT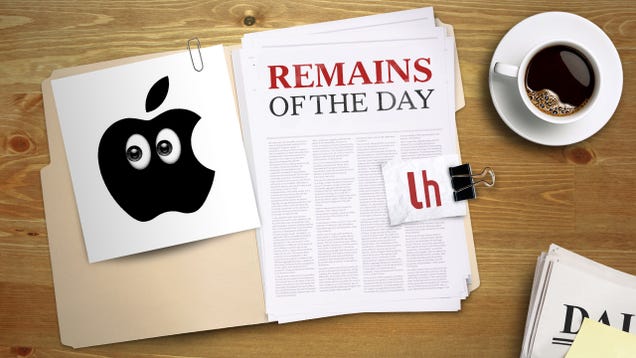 Security researchers have discovered an unprecedented exploit on iOS that was used by a "digital arms dealer" to spy on political dissidents and high-value targets.
25 Aug 2016 10:30pm GMT
An anonymous reader writes: Researchers at Princeton announced at Hot Chips this week their 25-core Piton Processor. The processor was designed specifically to increase data center efficiency with novel architecture features enabling over 8,000 of these processors to be connected together to build a system with over 200,000 cores. Fabricated on IBM's 32nm process and with over 460 million transistors, Piton is one of the largest and most complex academic processors every built. The Princeton team has opened their design up and released all of the chip source code, tests, and infrastructure as open source in the OpenPiton project, enabling others to build scalable, manycore processors with potentially thousands of cores.
Read more of this story at Slashdot.
25 Aug 2016 10:00pm GMT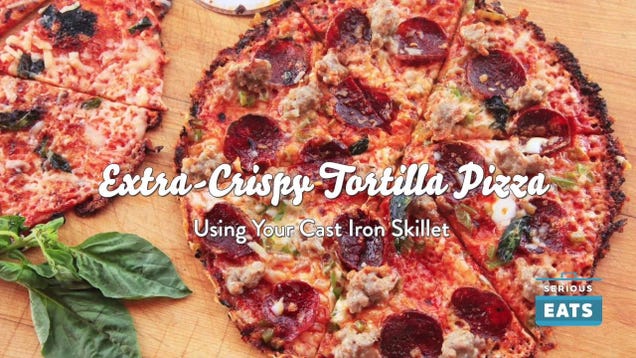 These crispy tortilla pizzas are easy to make, take very little time, and are the perfect snack for gameday or movie nights. Here's how to make your own at home.
25 Aug 2016 10:00pm GMT
Google Fiber is reportedly well short of goal to get 5 million subscribers.
25 Aug 2016 8:47pm GMT
Deal was on a fast track because the two companies had little overlapping business.
25 Aug 2016 7:24pm GMT
Jailbreak vulnerabilities allowed attackers to tap encrypted chat messages.
25 Aug 2016 7:10pm GMT
More Anniversary Update woe reported by frustrated users
Plugging a Kindle Paperwhite into a PC running Windows 10 with the Anniversary Update installed sparks a full system meltdown, it is claimed.…
25 Aug 2016 5:02am GMT
24 Aug 2016
Embedded is the web's next frontier
Google's latest operating system project, Fuchsia, may be largely a mystery, but it reinforces a truth that platform vendors are having, grudgingly, to acknowledge: one operating system does not fit all. For a company which has put so much effort into making Android an OS for all purposes, Google has a remarkable number of potentially conflicting platforms, now including Chrome OS, Brillo and Fuchsia.…
24 Aug 2016 8:06am GMT
23 Aug 2016
Four-year build results in OS that aims to secure industrial control systems, мы думаем
Kaspersky Labs has finished building its eponymous operating system after four years of quiet development.…
23 Aug 2016 7:42am GMT
22 Aug 2016
Already more than a decade old and with roots reaching back half a decade before the World Wide Web itself, the GIF was showing its age. It offered support for a paltry 256 colors. Its animation capabilities were easily rivaled by a flipbook. It was markedly inferior to virtually every file format that had followed it. On top of that, there were the threats of litigation from parent companies and patent-holders which had been looming over GIF users for five long years before the fiery call to action. By Burn All GIFs Day, the GIF was wobbling on the precipice of destruction. Those who knew enough to care deeply about file formats and the future of the web were marching on the gates, armed with PNGs of torches and pitchforks. And yet, somehow, here we are. Seventeen years later, the GIF not only isn't dead. It rules the web. Sometimes, things just work - even if it sucks.
22 Aug 2016 11:03pm GMT
Ars has an in-depth review of Android 7.0 Nougat, so sit back, relax, and have fun. After a lengthy Developer Preview program starting in March, the final version of Android 7.0 (codenamed "Nougat") is finally launching today. The OS update will slowly begin to rollout to devices over the next few weeks. This year, Google is adding even more form factors to the world's most popular operating system. After tackling watches, phones, tablets, TVs, and cars, Nougat brings platform improvements aimed at virtual reality headsets and - with some help from Chrome OS - also targets laptops and desktops. For Android's primary platform (still phones and tablets), there's a myriad of improvements. Nougat brings a new multitasking split screen mode, a redesigned notification panel, an adjustable UI scale, and fresh emoji. Nougat also sports numerous under-the-hood improvements, like changes to the Android Runtime, updates to the battery saving "Doze" mode, and developer goodies like Vulkan and Java 8 support.
22 Aug 2016 11:01pm GMT
It's Android 7.0 Nougat day! Well, for the owners of a small number of Nexus devices, and even then, of a small subset of them, because of the staged rollout - well, for them, it's Android 7.0 Nougat day! If you have a Nexus 6, Nexus 5X, Nexus 6P, Nexus 9, Nexus Player, Pixel C or General Mobile 4G (Android One), you can try checking for updates starting today. Alternatively, you can manually install a factory image once they become available. Since Nougat's been out as a developer preview for a while - I've been running it on my 6P for months - I doubt any of you will be surprised by what Nougat brings to the table. It's a relatively small release compared to some other Android releases, but it still brings a number of interesting refinements and new features - the biggest of which is probably the new multiwindow feature. The Verge's got a review up, and mentions some of the less obvious features that I think are quite important: A lot of what's new in Nougat are features you can't really see. I'm talking about deeply nerdy (but important) stuff like a JIT compiler for ART apps and support for the Vulkan API for 3D graphics. The former should provide some performance gains while the latter will help Android games look way better. Google also fixed up the way Android handles media so that it's more secure, added file-based encryption, and added some features for enterprise users. Another important feature laying groundwork for the future: seamless updates. Starting with Nougat, Android will use two separate partitions so updates can be installed and applied in the background, so that the next time you reboot, it's ready to go. As always - no idea when any of you will get to use Nougat, but it's out there now.
22 Aug 2016 5:43pm GMT
21 May 2016
Die Copy Trader ist die einfache und innovative Art und Weise , Geld online mit Forex Trading zu verdienen. Es ist ein gültiges und weithin bewährte System , gefolgt von vielen kleinen Investoren auf der ganzen Welt. Leider ist in Italien, sind sie so gut wie unbekannt diese Spiegel Handelssysteme oder Programme, mit denen Sie […]
21 May 2016 4:05pm GMT
28 Jun 2015
Just a short hint for all fans of chess programs. PicoChess 0.43 has been released.
28 Jun 2015 11:02pm GMT
20 May 2012
On Sunday, May 20th 2012, people in a narrow strip from Japan to the western United States will be able to see an annular solar eclipse, the first in 18 years. The moon will cover as much as 94% of the sun. An Annular Solar Eclipse is different from a Total Solar Eclipse, when the […]
20 May 2012 9:51pm GMT
09 Nov 2011
In the last year the number of World of Warcraft subscribers has fallen in the from 12 million to 10.3 million...
09 Nov 2011 11:55am GMT
Via YouTube user DarkSydeGeoff, we came across a Battlefield 3 exploit that allows friends to boost enormous amounts of experience in hardcore matches...
09 Nov 2011 1:43am GMT
06 Nov 2011
Tyrs is a microblogging client, supporting Twitter and Status.net (identi.ca), it's based on console using the NCurses module from Python. The release of the 0.5.0 version is a good excuse to introduce Tyrs. Tyrs aims to get a good interaction with a fairly intuitive interface that can provide support ncurses. Tyrs tries also not to [...]
06 Nov 2011 9:43pm GMT
05 Nov 2011
After one year of managing a network of 10 servers with Cfengine I'm currently building two clusters of 50 servers with Puppet (which I'm using for the first time), and have various notes to share. With my experience I had a feeling Cfengine just isn't right for this project, and didn't consider it seriously. These servers are all running Debian GNU/Linux and Puppet felt natural because of the good Debian integration, and the number of users whom also produced a lot of resources. Chef was out of the picture soon because of the scary architecture; CouchDB, Solr and RabbitMQ... coming from Cfengine this seemed like a bad joke. You probably need to hire a Ruby developer when it breaks. Puppet is somewhat better in this regard.

Puppet master needs Ruby, and has a built-in file server using WEBrick. My first disappointment with Puppet was WEBrick. Though PuppetLabs claim you can scale it up to 20 servers, that proved way off, the built-in server has problems serving as little as 5 agents/servers, and you get to see many dropped connections and failed catalog transfers. I was forced to switch to Mongrel and Nginx as frontend very early in the project, on both clusters. This method works much better (even though Apache+Passenger is the recommended method now from PuppetLabs), and it's not a huge complication compared to WEBrick (and Cfengine which doesn't make you jump through any hoops). Part of the reason for this failure is my pull interval, which is 5 minutes with a random sleep time of up to 3 minutes to avoid harmonics (which is still a high occurrence with these intervals and WEBrick fails miserably). In production a customer can not wait on 30/45 minute pull intervals to get his IP address whitelisted for a service, or some other mundane task, it must happen within 10 minutes... but I'll come to these kind of unrealistic ideas a little later.

Unlike the Cfengine article I have no bootstrapping notes, and no code/modules to share. By default the fresh started puppet agent will look for a host called "puppet" and pull in what ever you defined to bootstrap servers in your manifests. As for modules, I wrote a ton of code and though I'd like to share it, my employer owns it. But unlike Cfengine v3 there's a lot of resources out there for Puppet which can teach you everything you need to know, so I don't feel obligated to even ask.

Interesting enough, published modules would not help you get your job done. You will have to write your own, and your team members will have to learn how to use your modules, which also means writing a lot of documentation. Maybe my biggest disappointment is getting disillusioned by most Puppet advocates and DevOps prophets. I found articles and modules most of them write, and experiences they share have nothing to do with the real world. It's like they host servers in a magical land where everything is done in one way and all servers are identical. Hosting big websites and their apps is a much, much different affair.

Every customer does things differently, and I had to write custom modules for each of them. Just between these two clusters a module managing Apache is different, and you can abstract your code a lot but you reach a point where you simply can't push it any more. Or if you can, you create a mess that is unusable by your team members, and I'm trying to make their jobs better not make them miserable. One customer uses an Isilon NAS, the other has a content distribution network, one uses Nginx as a frontend, other has chrooted web servers, one writes logs to a NFS, other to a Syslog cluster... Now imagine this on a scale with 2,000 customers and 3 times the servers and most of the published infrastructure design guidelines become laughable. Instead you find your self implementing custom solutions, and inventing your own rules, best that you can...

I'm ultimately here to tell you that the projects are in a better state then they would be with the usual cluster management policy. My best moment was an e-mail from a team member saying "I read the code, I now understand it [Puppet]. This is fucking awesome!". I knew at that moment I managed to build something good (or good enough), despite the shortcomings I found, and with nothing more than using PuppetLabs resources. Actually, that is not completely honest. Because I did buy and read the book Pro Puppet which contains an excellent chapter on using Git for collaboration on modules between sysadmins and developers, with proper implementation of development, testing and production (Puppet)environments.
05 Nov 2011 11:17pm GMT
Creating json is now ten times easier.
05 Nov 2011 3:10am GMT
13 May 2011
Some words about history of Planet Sun. For round about six years Planet Sun has been an aggregation of public weblogs written by employees of Sun Microsystems. Though it never was a product or publication of Sun Microsystems itself. The website was powered by Planet and run by David Edmondson. On 01 Mar 2010 David […]
13 May 2011 12:36am GMT