20 Jan 2017
In 2015, ads said Philly drivers could make $25/hour-less than 10% of drivers did.
20 Jan 2017 11:30am GMT
An anonymous reader quotes a report from Hollywood Reporter: CBS All Access' Star Trek: Discovery has been delayed again as the series continues casting. The revival for the streaming platform has cast James Frain as Spock's father, producer CBS Television Studios announced Wednesday, as sources confirm that the show's planned May debut has been pushed. "Production on Star Trek: Discovery begins next week. We love the cast, the scripts and are excited about the world the producers have created," reps for CBS All Access said in a statement. "This is an ambitious project; we will be flexible on a launch date if it's best for the show. We've said from the beginning it's more important to do this right than to do it fast. There is also added flexibility presenting on CBS All Access, which isn't beholden to seasonal premieres or launch windows." Frain will play Sarek, the famed father of Spock who was first introduced in the original Star Trek and who has made several appearances throughout the franchise's many incarnations over the past five decades. The CBS All Access show features the franchise's Enterprise, now known as the U.S.S. Discovery. The drama will introduce new characters seeking new worlds and civilizations while exploring the dramatic contemporary themes that have been a signature of the franchise since its inception in 1966. Star Trek: Discovery was originally scheduled to debut in January and was pushed back to May, with The Good Wife spinoff The Good Fight now set to be the first scripted offering on CBS All Access, the network's VOD platform. This marks the second delay for the series, which saw former showrunner Bryan Fuller step down to focus on his Starz drama American Gods.
Read more of this story at Slashdot.
20 Jan 2017 10:00am GMT
elgatozorbas writes: According to a BBC article, the onboard atomic clocks that drive the satellite-navigation signals on Europe's Galileo network have been failing at an alarming rate. From the report: "Across the 18 satellites now in orbit, nine clocks have stopped operating. Three are traditional rubidium devices; six are the more precise hydrogen maser instruments that were designed to give Galileo superior performance to the American GPS network. Each Galileo satellite carries two rubidium and two hydrogen maser clocks. The multiple installation enables a satellite to keep working after an initial failure. All 18 spacecraft currently in space continue to operate, but one of them is now down to just two clocks. Most of the maser failures (5) have occurred on the satellites that were originally sent into orbit to validate the system, whereas all three rubidium stoppages are on the spacecraft that were subsequently launched to fill out the network. Esa staff at its technical centre, ESTEC, in the Netherlands are trying to isolate the cause the of failures - with the assistance of the clock (Spectratime of Switzerland) and satellite manufacturers (Airbus and Thales Alenia Space; OHB and SSTL). It is understood engineers have managed to restart another hydrogen clock that had stopped. It appears the rubidium failures 'all seem to have a consistent signature, linked to probable short circuits, and possibly a particular test procedure performed on the ground.'"
Read more of this story at Slashdot.
20 Jan 2017 7:00am GMT
While Samsung dropped 3D support in 2016, LG and Sony -- the last two major TV makers to support the 3D feature in their TVs -- will stop doing so in 2017. None of their TVs, including the high-end OLED TV models, will be able to show 3D movies and TV shows. As a result, 3D TV is dead. The question is no longer when (or even why) 3D TVs will become obsolete, it's will 3D TVs ever rise again? CNET reports: The 3D feature has been offered on select televisions since 2010, when the theatrical success of "Avatar" in 3D helped encourage renewed interest in the technology. In addition to a 3D-capable TV, it requires specialized glasses for each viewer and the 3D version of a TV show or movie -- although some TVs also offer a simulated 3D effect mode. Despite enthusiasm at the box office and years of 3D TVs being available at affordable prices, the technology never really caught on at home. DirecTV canceled its 24/7 3D channel in 2012 and ESPN followed suit a year later. There are plenty of 3D Blu-ray discs still being released, such as "Star Wars: The Force Awakens," but if you want to watch them at home you'll need a TV from 2016 or earlier -- or a home theater projector. Those market trends are clear: Sales of 3D home video gear have declined every year since 2012. According to data from the NPD Group, 3D TV represents just 8 percent of total TV sales dollars for the full year of 2016, down from 16 percent in 2015 and 23 percent in 2012. Native 3D-capable Blu-ray players fell to just 11 percent of the market in 2016, compared to 25 percent in 2015 and 40 percent in 2012. As for whether or not 3D TVs will ever become popular again, David Katzmaier writes via CNET, based on his own "anecdotal experience as a TV reviewer": Over the years, the one thing most people told me about the 3D feature on their televisions was that they never used it. Sure, some people occasionally enjoyed a 3D movie on Blu-ray, but the majority of people I talked to tried it once or twice, maybe, then never picked up the glasses again. I don't think most viewers will miss 3D. I have never awarded points in my reviews for the feature, and 3D performance (which I stopped testing in 2016) has never figured into my ratings. I've had a 3D TV at home since 2011 and I've only used the feature a couple of times, mainly in brief demos to friends and family. Over the 2016 holiday break I offered my family the choice to watch "The Force Awakens" in 2D or 3D, and (after I reminded everyone they had to wear the glasses) 2D was the unanimous choice. But some viewers will be sad to see the feature go. There's even a change.org petition for LG to bring back the feature, which currently stands at 3,981 supporters. Of course 3D TV could come back to life, but I'd be surprised if it happened before TV makers perfect a way to watch it without glasses.
Read more of this story at Slashdot.
20 Jan 2017 3:30am GMT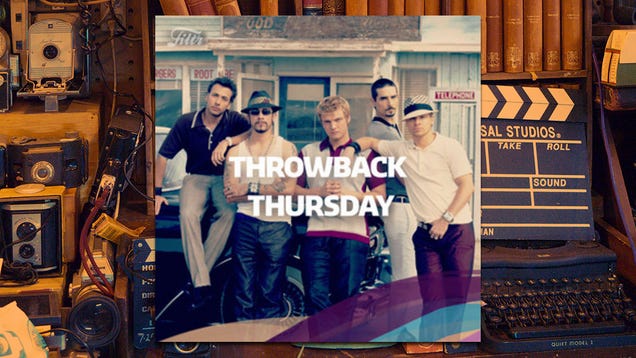 Thanks to the power of alliteration, Thursday's a prime time to remember the rose-tinted days of just a few years ago. This playlist takes you back to the 80s, 90s, and 00s.
20 Jan 2017 1:00am GMT

But Texas governor is coy about nuclear weapons testing, causes of climate change.
20 Jan 2017 12:30am GMT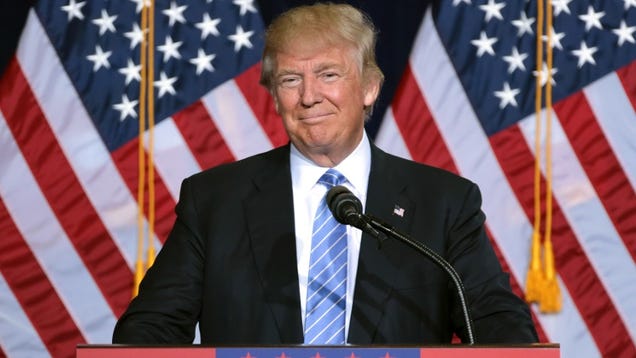 It's almost time to swear in Donald Trump as the 45th president of the United States. Here's how you can watch all of the inauguration day events, no cable or TV required.

20 Jan 2017 12:00am GMT
19 Jan 2017
Smaller, cheaper, and lighter than individual components, it scales from 50-300kW.
19 Jan 2017 11:55pm GMT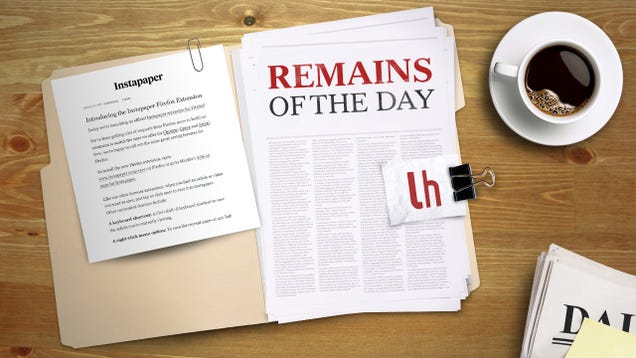 Instapaper has introduced an official Firefox extension that lets you easily save articles from the underdog browser. Sure! It's a little nicer than just using a bookmarklet. That and more in today's news.

19 Jan 2017 11:30pm GMT
Over the past few weeks, we've gotten notes from Verge Science readers wondering why news from the incoming Trump administration has seeped into our science coverage. I wasn't surprised: it's tempting to believe that science is apolitical. But science and politics are plainly related: science is the pursuit of knowledge, knowledge is power, and power is politics. The scientific method consists of generating a hypothesis, attempting to disprove the hypothesis through testing, and accumulating those tests to come up with shared knowledge. And that method also contains ideology: our observed, shared world is the real world. This ideology even has a name: empiricism. An incoming president who clearly picks and chooses facts to suit his own version of the world changes the relationship between science and culture, in potentially destructive ways. "To be taught to read - what is the use of that, if you know not whether what you read is false or true? To be taught to write or to speak - but what is the use of speaking, if you have nothing to say? To be taught to think - nay, what is the use of being able to think, if you have nothing to think of? But to be taught to see is to gain word and thought at once, and both true." Tomorrow, in a mirror, darkly.
19 Jan 2017 9:58pm GMT
The administration's analysis of Autosteer was more positive about its capabilities. After analyzing mileage and airbag deployment data for Model S and Model X cars equipped with Autopilot, the NHTSA concluded that "the Tesla vehicles' crash rate dropped by almost 40 percent after Autosteer installation." Wait, you mean to tell me a computer who doesn't get sleepy or distracted and doesn't need to pee is better at keeping an eye on the road than a human? Say it isn't so.
19 Jan 2017 9:47pm GMT
FAP80 is a Z80-based retro computer with a sprinkling of modern twists to make the experience of designing, programming, and debugging this computer as painless and straightforward as possible. A lot of retro computer projects today are rooted on nostalgia, they tend to use "period correct" components to get the "feelings" right, and the result often ends up on perfboard or self-etched circuit boards, rudimentary video capacity if at all, few I/O ports, and a symphony of 74 series chips. While there is nothing wrong with that, I wasn't around during the 80s home computer era, so I didn't have the same attachment to how things was done back then. So instead of trying to recreate the "good old days", I made the decision to liberally use modern parts to simplify the design process, as well as making this computer highly flexible and easy to program and use with very little overheads. The creator's blog has more detailed information about the project.
19 Jan 2017 9:42pm GMT
19 Oct 2016
Well, it's hanging on in there, but why didn't it conquer the world?
Analysis Does European Commissioner for Competition Margrethe Vestager's team pay close attention to the tech news? If not, perhaps they should.…
19 Oct 2016 10:24am GMT
17 Oct 2016
Linus Torvalds teaches devs a lesson with early rc1 release
Google may have killed off its modular smartphone Project Ara idea, but some of the code that would have made it happen looks like coming to the Linux Kernel.…
17 Oct 2016 6:58am GMT
Your weekly Windows entertainment large and small
This week's worldwide BSOD roundup starts with what looks to your writer like a virtualisation launch bug. Submitter Alexander tells us it came from Peterborough Station, in Cambridgeshire.…
17 Oct 2016 6:28am GMT
21 May 2016
Die Copy Trader ist die einfache und innovative Art und Weise , Geld online mit Forex Trading zu verdienen. Es ist ein gültiges und weithin bewährte System , gefolgt von vielen kleinen Investoren auf der ganzen Welt. Leider ist in Italien, sind sie so gut wie unbekannt diese Spiegel Handelssysteme oder Programme, mit denen Sie […]
21 May 2016 4:05pm GMT
28 Jun 2015
Just a short hint for all fans of chess programs. PicoChess 0.43 has been released.
28 Jun 2015 11:02pm GMT
20 May 2012
On Sunday, May 20th 2012, people in a narrow strip from Japan to the western United States will be able to see an annular solar eclipse, the first in 18 years. The moon will cover as much as 94% of the sun. An Annular Solar Eclipse is different from a Total Solar Eclipse, when the […]
20 May 2012 9:51pm GMT
09 Nov 2011
In the last year the number of World of Warcraft subscribers has fallen in the from 12 million to 10.3 million...
09 Nov 2011 11:55am GMT
Via YouTube user DarkSydeGeoff, we came across a Battlefield 3 exploit that allows friends to boost enormous amounts of experience in hardcore matches...
09 Nov 2011 1:43am GMT
06 Nov 2011
Tyrs is a microblogging client, supporting Twitter and Status.net (identi.ca), it's based on console using the NCurses module from Python. The release of the 0.5.0 version is a good excuse to introduce Tyrs. Tyrs aims to get a good interaction with a fairly intuitive interface that can provide support ncurses. Tyrs tries also not to [...]
06 Nov 2011 9:43pm GMT
05 Nov 2011
After one year of managing a network of 10 servers with Cfengine I'm currently building two clusters of 50 servers with Puppet (which I'm using for the first time), and have various notes to share. With my experience I had a feeling Cfengine just isn't right for this project, and didn't consider it seriously. These servers are all running Debian GNU/Linux and Puppet felt natural because of the good Debian integration, and the number of users whom also produced a lot of resources. Chef was out of the picture soon because of the scary architecture; CouchDB, Solr and RabbitMQ... coming from Cfengine this seemed like a bad joke. You probably need to hire a Ruby developer when it breaks. Puppet is somewhat better in this regard.

Puppet master needs Ruby, and has a built-in file server using WEBrick. My first disappointment with Puppet was WEBrick. Though PuppetLabs claim you can scale it up to 20 servers, that proved way off, the built-in server has problems serving as little as 5 agents/servers, and you get to see many dropped connections and failed catalog transfers. I was forced to switch to Mongrel and Nginx as frontend very early in the project, on both clusters. This method works much better (even though Apache+Passenger is the recommended method now from PuppetLabs), and it's not a huge complication compared to WEBrick (and Cfengine which doesn't make you jump through any hoops). Part of the reason for this failure is my pull interval, which is 5 minutes with a random sleep time of up to 3 minutes to avoid harmonics (which is still a high occurrence with these intervals and WEBrick fails miserably). In production a customer can not wait on 30/45 minute pull intervals to get his IP address whitelisted for a service, or some other mundane task, it must happen within 10 minutes... but I'll come to these kind of unrealistic ideas a little later.

Unlike the Cfengine article I have no bootstrapping notes, and no code/modules to share. By default the fresh started puppet agent will look for a host called "puppet" and pull in what ever you defined to bootstrap servers in your manifests. As for modules, I wrote a ton of code and though I'd like to share it, my employer owns it. But unlike Cfengine v3 there's a lot of resources out there for Puppet which can teach you everything you need to know, so I don't feel obligated to even ask.

Interesting enough, published modules would not help you get your job done. You will have to write your own, and your team members will have to learn how to use your modules, which also means writing a lot of documentation. Maybe my biggest disappointment is getting disillusioned by most Puppet advocates and DevOps prophets. I found articles and modules most of them write, and experiences they share have nothing to do with the real world. It's like they host servers in a magical land where everything is done in one way and all servers are identical. Hosting big websites and their apps is a much, much different affair.

Every customer does things differently, and I had to write custom modules for each of them. Just between these two clusters a module managing Apache is different, and you can abstract your code a lot but you reach a point where you simply can't push it any more. Or if you can, you create a mess that is unusable by your team members, and I'm trying to make their jobs better not make them miserable. One customer uses an Isilon NAS, the other has a content distribution network, one uses Nginx as a frontend, other has chrooted web servers, one writes logs to a NFS, other to a Syslog cluster... Now imagine this on a scale with 2,000 customers and 3 times the servers and most of the published infrastructure design guidelines become laughable. Instead you find your self implementing custom solutions, and inventing your own rules, best that you can...

I'm ultimately here to tell you that the projects are in a better state then they would be with the usual cluster management policy. My best moment was an e-mail from a team member saying "I read the code, I now understand it [Puppet]. This is fucking awesome!". I knew at that moment I managed to build something good (or good enough), despite the shortcomings I found, and with nothing more than using PuppetLabs resources. Actually, that is not completely honest. Because I did buy and read the book Pro Puppet which contains an excellent chapter on using Git for collaboration on modules between sysadmins and developers, with proper implementation of development, testing and production (Puppet)environments.
05 Nov 2011 11:17pm GMT
Creating json is now ten times easier.
05 Nov 2011 3:10am GMT
13 May 2011
Some words about history of Planet Sun. For round about six years Planet Sun has been an aggregation of public weblogs written by employees of Sun Microsystems. Though it never was a product or publication of Sun Microsystems itself. The website was powered by Planet and run by David Edmondson. On 01 Mar 2010 David […]
13 May 2011 12:36am GMT