06 May 2015
An anonymous reader writes: MIT's Technology Review breaks news that Apple is working with scientists to create apps that collect and evaluate users' DNA. "The apps are based on ResearchKit, a software platform Apple introduced in March that helps hospitals or scientists run medical studies on iPhones by collecting data from the devices' sensors or through surveys." A source says Apple's plan is to enable users to easily share their DNA information with medical workers and researchers performing studies. "To join one of the studies, a person would agree to have a gene test carried out-for instance, by returning a "spit kit" to a laboratory approved by Apple. The first such labs are said to be the advanced gene-sequencing centers operated by UCSF and Mount Sinai."
Read more of this story at Slashdot.
06 May 2015 5:09pm GMT
A form of archaea with many of the proteins that make complex organisms possible.
06 May 2015 5:00pm GMT
Dear Lifehacker,
I heard that Microsoft is releasing a new browser with Windows 10. What's new? Should I bother using it instead of Chrome or Firefox? Or is it just Internet Explorer with a new paint job?

06 May 2015 5:00pm GMT
XSS vulnerability allows attackers to take full control of unpatched sites.
06 May 2015 4:58pm GMT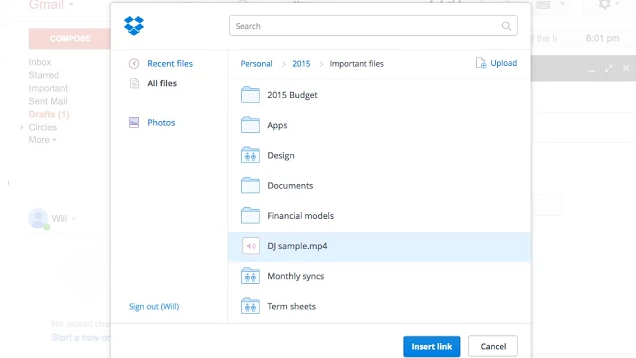 Chrome: Earlier this year, Dropbox introduced their Chrome extension to integrate the online storage service with Gmail. Today the extension added great new features, including an easier way to send large files to others-even if they don't use Dropbox.
06 May 2015 4:40pm GMT
Service would be a big differentiator from the PS4.
06 May 2015 4:27pm GMT
AmiMoJo writes: The European Commission has adopted a new set of initiatives for digital technologies that aims to improve access to online services for everyday users. Among other things, Europe vows to end geo-blocking, which it describes as "a discriminatory practice used for commercial reasons," and lift other unwarranted copyright restrictions. Consumers will have the right to access content they purchased at home in other European countries. "I want to see every consumer getting the best deals and every business accessing the widest market - wherever they are in Europe," Commission President Jean-Claude Juncker says.
Read more of this story at Slashdot.
06 May 2015 4:26pm GMT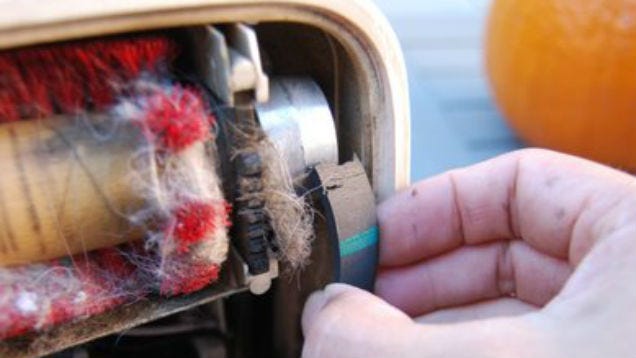 Vacuum cleaners have one job, and most do it well. But a broken roller belt will instantly cripple your vacuum and render your roller inoperable. Instead of spending money on a repair service (or a new vacuum), you can fix it yourself for less than $5. Here's how.
06 May 2015 4:00pm GMT
reifman writes: Programmers Eric Rachner and Phil Mocek are now the closest thing Seattle has to a civilian police-oversight board. Through shrewd use of Washington's Public Records Act, the two have acquired hundreds of reports, videos, and 911 calls related to the Seattle Police Department's internal investigations of officer misconduct. Among some of Rachner and Mocek's findings: a total of 1,028 SPD employees (including civilian employees) were investigated between 2010 and 2013. (The current number of total SPD staff is 1,820.) Of the 11 most-investigated employees-one was investigated 18 times during the three-year period-every single one of them is still on the force, according to SPD. In 569 allegations of excessive or inappropriate use of force (arising from 363 incidents), only seven were sustained-meaning 99 percent of cases were dismissed. Exoneration rates were only slightly smaller when looking at all the cases - of the total 2,232 allegations, 284 were sustained. This is partly why the Seattle PD is under a federal consent decree for retraining and oversight. You can check out some of the typically excellent Twitter coverage by Mocek from his #MayDaySea coverage.
Read more of this story at Slashdot.
06 May 2015 3:45pm GMT
But your server bits get rustled, cowboy
Review The Debian Project may not be that slow with new releases, but sometimes it feels like it. The project typically releases a new version "when it's ready," which seems to work out to about once every two years lately.…
06 May 2015 10:37am GMT
05 May 2015
This is a nice article overall, but this part stood out to me. The history of Apple and Microsoft's relationship has often been one of direct confrontation. Whether it's Surface vs. iPad, Zune vs. iPod, or the classic PC vs. Mac, the two American giants have often competed for the same clientele, trying to sate the same needs. This is a common misconception. While the two companies certainly had their tussles (the look and feel lawsuit being a major one), most of it was nothing but marketing - riling up their own fanbases. During most of their history, these two companies have had close ties, working together very closely on many projects. The supposedly great rivalry between these two companies existed mostly between its fans, not between the companies themselves. They've always needed each other, and continue to need each other to this day. In fact, in fighting Google, these two companies have been working together more closely than ever before. If you think the sudden onslaught of patent abuse against Android and its OEMs from Microsoft and Apple (and Oracle, another company with close ties to Apple and Microsoft) was a coincidence, I have a bridge to sell you. I always find it fascinating that the idea that Apple and Microsoft are bitter rivals has survived to this day.
05 May 2015 11:13pm GMT
Regardless of the many issues people were reporting with discoveryd, Apple went ahead and released it anyway. As a result, this piece of software is responsible for a large portion of the thousand cuts. Personally, I've wasted many hours just trying to keep my devices talking to each other. Macs that used to go months between restarts were being rebooted weekly. The situation is so bad that I actually feel good when I can just kill discoveryd and toggle the network interface to get back to work. Seems to be a huge paint point in OS X right now. I've experienced this issue once with my new retina MacBook Pro since I got it (a week ago), and it basically stops any data from being transferred to the Mac. The wireless connection remains online, but it just does't transfer any data. I hope Apple gets to fixing this soon.
05 May 2015 11:03pm GMT
This is a small 32bit (i586) kernel written using the Nim programming language. I have been wanting to do this for a while but it wasn't until people in the #nim IRC channel inquired about Nim OS dev and the rustboot kernel inspired me that I finally did it. It doesn't do much, but it doesn't need to. Its purpose is to provide a starting point for anyone wishing to write an OS in Nim.
05 May 2015 4:27pm GMT
PC-as-tellybox just not a popular enough idea, it seems
Windows Media Center has come to the end of the road with Windows 10.…
05 May 2015 9:26am GMT
The future is coming, Still
Review Systemd is here. It's arrived in Vivid Vervet, the latest, just-released distro of Ubuntu - 15.04.…
05 May 2015 8:27am GMT
04 May 2015
The release TalkingArch 2015.05.03 is released. This release brings with it the Linux 4.0.1 kernel, systemd 219 and the alternative text editor vim-minimal, for anyone who has had problems with nano speaking too much. Find it in the usual place. Git Migration Due to the upcoming death of Gitorious, where the git repository for the [...]
04 May 2015 3:15am GMT
28 Apr 2015
I am teaching my daughter about the world and all the different countries there are. She also likes receiving mail, so we came up with the idea of collecting postcards from all over the world. If you would like to Continue reading →
28 Apr 2015 10:47am GMT
27 Apr 2015
In the previous fault detection article, we saw how we can cover a lot of ground in fault detection with simple methods and technology that is available today. It had an example of a simple but effective approach to find sudden spikes (peaks and drops) within fluctuating time series. This post explains the continuation of that work and provides you the means to implement this yourself with minimal effort. I'm sharing with you:
Bosun macros which detect our most common not-trivially-detectable symptoms of problems
Bosun notification template which provides a decent amount of information
Grafana and Graph-Explorer dashboards and integration for further troubleshooting
We reuse this stuff for a variety of cases where the data behaves similarly and I suspect that you will be able to apply this to a bunch of your monitoring targets as well.
read more
27 Apr 2015 1:05pm GMT
20 May 2012
On Sunday, May 20th 2012, people in a narrow strip from Japan to the western United States will be able to see an annular solar eclipse, the first in 18 years. The moon will cover as much as 94% of the sun. An Annular Solar Eclipse is different from a Total Solar Eclipse, when the […]
20 May 2012 9:51pm GMT
09 Nov 2011
In the last year the number of World of Warcraft subscribers has fallen in the from 12 million to 10.3 million...
09 Nov 2011 11:55am GMT
http://gkppondokmelati.org defaced by Arakloverz
09 Nov 2011 7:01am GMT
http://www.gentapublishing.com defaced by Arakloverz
09 Nov 2011 6:42am GMT
http://gagap.net defaced by Arakloverz
09 Nov 2011 6:42am GMT
Via YouTube user DarkSydeGeoff, we came across a Battlefield 3 exploit that allows friends to boost enormous amounts of experience in hardcore matches...
09 Nov 2011 1:43am GMT
13 May 2011
Some words about history of Planet Sun. For round about six years Planet Sun has been an aggregation of public weblogs written by employees of Sun Microsystems. Though it never was a product or publication of Sun Microsystems itself. The website was powered by Planet and run by David Edmondson. On 01 Mar 2010 David […]
13 May 2011 12:36am GMT
10 May 2011
A warm welcome to our guests. This is your first wordpress post. We should edit or delete it, and then start blogging! Let's save our planet. Renewable energy is the future. Bio & Nature.
10 May 2011 10:18pm GMT