28 Jan 2015
Deathspawner writes: Following its huge Windows 10 event last Wednesday, Microsoft released a brand-new preview build to the public, versioned 9926. We were told that it'd give us Cortana, Microsoft's AI assistant, as well as a revamped Start menu and updated notifications pane. But as it turns out, that's not even close to summing up all that's new with this build. In fact, 9926 is easily the most substantial update rolled out so far in the beta program, with some UI elements and integral Windows features seeing their first overhaul in multiple generations.
Read more of this story at Slashdot.
28 Jan 2015 4:05am GMT
HughPickens.com writes: Halfway up the Shard, London's tallest skyscraper, you are asked to step out of the elevator at the transfer floor, or "sky lobby," a necessary inconvenience in order to reach the upper half of the building, and a symptom of the limits of elevators today. To ascend a mile-high (1.6km) tower using the same technology could necessitate changing elevators as many as 10 times. Elevators traveling distances of more than 500m [1,640 ft] have not been feasible because the weight of the steel cables themselves becomes so great. Now, after nine years of rigorous testing, Kone has released Ultrarope - a material composed of carbon-fiber covered in a friction-proof coating that weighs a seventh of the steel cables, making elevators of up to 1km (0.6 miles) in height feasible to build. Kone's creation was chosen to be installed in what's destined to become the world's tallest building, the Kingdom Tower in Jeddah, Saudi Arabia. When completed in 2020, the tower will stand a full kilometer in height, and will boast the world's tallest elevator at 660m (2,165ft). A 1km-tall tower may seem staggering, but is this the build-able limit? Most probably not, according to Dr. Sang Dae Kim. "With Kingdom Tower we now have a design that reaches around 1 km in height. Later on, someone will push for 1 mile, and then 2 km," says Kim. He adds that, technically speaking, 2 km might be possible at the current time. Anything higher would require new materials and building techniques.
Read more of this story at Slashdot.
28 Jan 2015 3:02am GMT
Desktopless Windows confirmed-coming to sub-8 inch devices
28 Jan 2015 1:30am GMT
In San Francisco, five teams were given a couple million for their advancements.
28 Jan 2015 1:00am GMT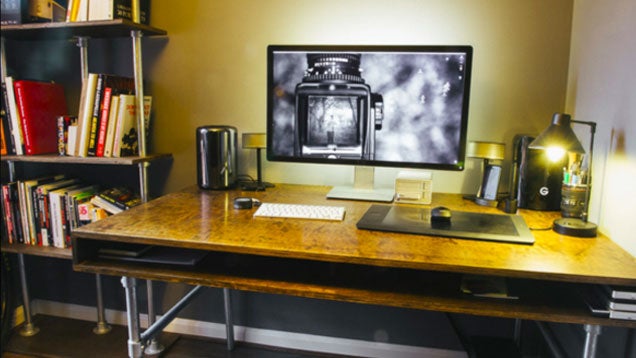 London-based portrait photographer Tom Barnes has built himself one impressive, massive desk. It's as functional and clutter-free as it is unique.
28 Jan 2015 1:00am GMT
Nerval's Lobster writes: What does it take to become a great - or even just a good - software developer? According to developer Michael O. Church's posting on Quora (later posted on LifeHacker), it's a long list: great developers are unafraid to learn on the job, manage their careers aggressively, know the politics of software development (which he refers to as 'CS666'), avoid long days when feasible, and can tell fads from technologies that actually endure... and those are just a few of his points. Over at Salsita Software's corporate blog, meanwhile, CEO and founder Matthew Gertner boils it all down to a single point: experienced programmers and developers know when to slow down. What do you think separates the great developers from the not-so-fantastic ones?
Read more of this story at Slashdot.
28 Jan 2015 1:00am GMT
Bugs and pacing issues don't quite deflate this classic's incredible personality.
28 Jan 2015 12:30am GMT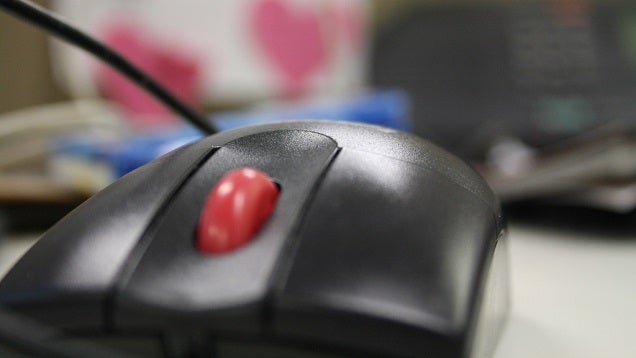 The repetitive, clicking sound of a mouse can become pretty irritating. If you want to silence your mouse for your own peace -and the peace of others around you-a little memory foam can do the trick with no soldering required.
28 Jan 2015 12:09am GMT
27 Jan 2015
The Surface line has officially crossed the billion dollar mark for revenue demonstrating a 24% growth from the previous quarter. In other words, the big holiday season looks to have been successful in pushing the Surface Pro 3, which drove the growth, into more hands than ever. The Surface Pro is an amazingly well-built product. I'm glad it's finding modest success.
27 Jan 2015 11:20pm GMT
Apple CEO Tim Cook just announced that the Apple Watch will begin shipping in April. Cook revealed the shipping timeframe during Apple's quarterly earnings call with investors; the company enjoyed a blockbuster quarter backed by massive iPhone sales and huge growth in China. Now it will look to carry that success forward with the launch of Apple Watch, its first major new product since the debut of iPad in 2010. "We're making great progress in the development of it," Cook said. He also revealed that Apple is encouraged by the response from developers and app makers so far, saying "We're seeing some incredible innovation." The Apple Watch could be a crappy product, but with these kinds of iPhone sales numbers, even a dud would be a huge success. These numbers are beyond my comprehension.
27 Jan 2015 11:15pm GMT
Mezzano, an operating system written in Common Lisp. What is says on the tin. Instructions for building this for VirtualBox are also available.
27 Jan 2015 11:05pm GMT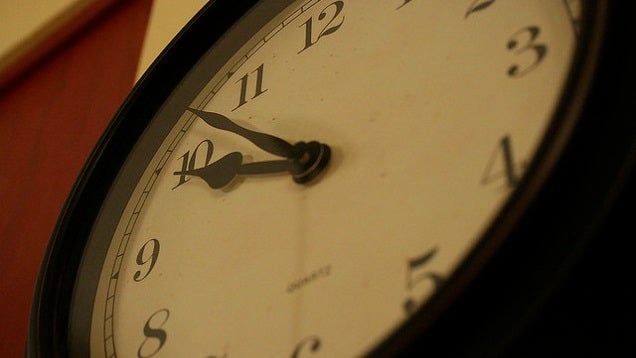 Your productivity can largely be determined by how you spend your time, and that makes tracking your time seem like a big help. It can also be a trap that eats up more time than it saves.
27 Jan 2015 11:00pm GMT
When there's something strange in your gethostbyname, who y'gonna call? Ghostbusters
Security researchers have uncovered a critical bug in the GNU C Library (glibc), a key component of Linux and some other operating systems, which could render countless machines vulnerable to remote code execution attacks.…
27 Jan 2015 9:42pm GMT
26 Jan 2015
Change as constant in Redmond's browser strategy
Two years after its last browser strategy policy change in Windows 8, Microsoft is shifting the pieces around the board again.…
26 Jan 2015 11:58am GMT
The KDE Software Collection has been updated to KDE Applications 14.12.
The KDE developers have started porting their software to KDE Frameworks and Qt 5. For a list of the software that has been ported see the announcement.
When a KDE Frameworks port of a KDE application is considered stable, it is released with KDE Applications and development and bug fixes are no longer applied to the Qt4/KDE4 version. This means that as ported versions of applications are released, we will switch to the newer version. At the same time, we are getting rid of KDE module prefixes (e.g. kdebase-konsole -> konsole).
The result of this transition is that some packages will be using Qt5 and some will be using Qt4. We are working hard to make the transition smooth for KDE4 users, but things might look different depending on your configuration. Please adjust themes and colors as necessary for the two toolkits. See the wiki for help. We also recommend switching to Plasma 5.2 which will be released this week.
Please report upstream bugs to the KDE bugzilla. Feel free to CC me.
26 Jan 2015 10:20am GMT
23 Jan 2015
No need to wait until next week, after all
Microsoft has released the next preview build of Windows 10 to members of its Windows Insider program, slightly ahead of schedule.…
23 Jan 2015 9:23pm GMT
20 Jan 2015
For consistency with upstream naming, the lirc-utils package was renamed to lirc. The wpc8769l kernel drivers were dropped and can be obtained by installing lirc-wpc8769l from the AUR.
Note that 0.9.2 is a major release and comes along with several upstream and packaging changes. In particular, the irexec.service systemd unit was removed. Please edit and copy the template /usr/share/lirc/contrib/irexec.service if you want to keep using that service.
20 Jan 2015 5:36pm GMT
19 Jan 2015
An alarming number of people have noticed, the pacman-4.2 release removed the --asroot option from makepkg. This means that you can no longer build packages as the root user. There are good reasons for this and the option was only Continue reading →
19 Jan 2015 1:42pm GMT
20 May 2012
On Sunday, May 20th 2012, people in a narrow strip from Japan to the western United States will be able to see an annular solar eclipse, the first in 18 years. The moon will cover as much as 94% of the sun. An Annular Solar Eclipse is different from a Total Solar Eclipse, when the […]
20 May 2012 9:51pm GMT
09 Nov 2011
In the last year the number of World of Warcraft subscribers has fallen in the from 12 million to 10.3 million...
09 Nov 2011 11:55am GMT
http://gkppondokmelati.org defaced by Arakloverz
09 Nov 2011 7:01am GMT
http://www.gentapublishing.com defaced by Arakloverz
09 Nov 2011 6:42am GMT
http://gagap.net defaced by Arakloverz
09 Nov 2011 6:42am GMT
Via YouTube user DarkSydeGeoff, we came across a Battlefield 3 exploit that allows friends to boost enormous amounts of experience in hardcore matches...
09 Nov 2011 1:43am GMT
13 May 2011
Some words about history of Planet Sun. For round about six years Planet Sun has been an aggregation of public weblogs written by employees of Sun Microsystems. Though it never was a product or publication of Sun Microsystems itself. The website was powered by Planet and run by David Edmondson. On 01 Mar 2010 David […]
13 May 2011 12:36am GMT
10 May 2011
A warm welcome to our guests. This is your first wordpress post. We should edit or delete it, and then start blogging! Let's save our planet. Renewable energy is the future. Bio & Nature.
10 May 2011 10:18pm GMT