01 Oct 2016
America spent $16 billion on classifying documents last year, and Senator Wyden argues the process is now "too unwieldy to be truly secure... over-classification prevents effective information sharing between agencies." An anonymous Slashdot reader quotes the Senator's new announcement: The Reducing Over-Classification Act of 2010 allows government agencies to pay cash awards to employees who accurately classify government documents consistently and avoid unnecessary over-classification of information that is not a threat to national security. In response to a Freedom of Information Act request by the EFF, the Office of the Director of National Intelligence said it could not locate any records about the criteria for awarding those incentives. "Congress included this provision...to reverse the culture of unnecessary classification, reduce the volume of classified documents, and better protect the secrets whose disclosure would truly threaten national security," Wyden wrote [in a new letter to National Intelligence]. "I am concerned that federal agencies with the power to classify and declassify documents may not be taking advantage of these payment awards, and I believe doing so could benefit our national security."
Read more of this story at Slashdot.
01 Oct 2016 6:34pm GMT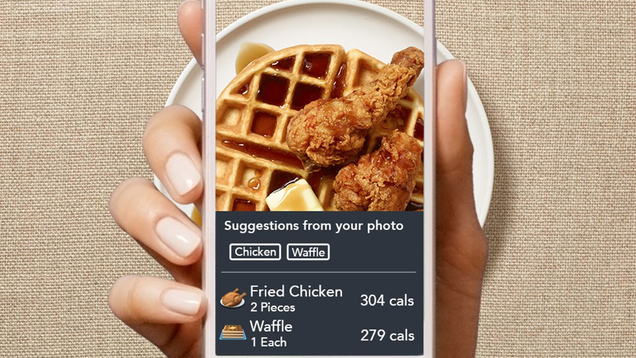 iOS/Android: If you're looking to improve your nutrition but don't know where to start, popular food tracking app Lose It! now lets you snap a food photo or upload an existing one to your day's food log. Called Snap It!, the feature makes tracking food more approachable for newbies.
01 Oct 2016 6:00pm GMT
An anonymous Slashdot reader quotes InfoWorld: Java applications will get faster startup times thanks to a formal proposal to include ahead-of-time compilation in the platform. The draft Java Development Kit proposal, authored by Vladimir Kozlov, principal technical staff member at Oracle, is targeted for inclusion in Java 9, which is expected to be available next summer. "We would love to see this make it into JDK 9, but that will of course depend on the outcome of the OpenJDK process for this JDK Enhancement Proposal," said Georges Saab, vice president of software development in the Java platform group at Oracle, on Thursday. Ahead-of-time compilation has been a stated goal for Java 9 to address the issue of slow startup... The proposal summary notes that Java classes would be compiled to native code prior to launching the virtual machine. The ultimate goal is to improve the startup time of small or large Java applications while having "at most" a limited impact on peak performance and minimizing changes to the user workflow. Tests indicates some applications perform better while some actually perform worse, so it's being proposed as an opt-in feature where dissatisfied users "can just rebuild a new JDK without ahead-of-time libraries."
Read more of this story at Slashdot.
01 Oct 2016 5:34pm GMT
An anonymous Slashdot reader quotes ZDNet: Microsoft rolled out this week the seventh Cumulative Update of fixes to Windows 10 Anniversary Update since the Anniversary version of Windows 10 began going to customers on August 2...causing installation issues for some users. I don't know how many are affected -- it's definitely nowhere near "all" -- but reports are coming in on Twitter and in Microsoft support forums from those who can't install the update, resulting (at least for some) in an endless loop of repeated attempts... But a few of those affected have pointed out that when Microsoft first delivered this update to its "Release Preview" ring of Insider testers at the start of this week, some testers reported the installation failure/reboot issue. Despite those reports, Microsoft still pushed this update out to those not in the Insider program... Unsurprisingly, this issue is triggering a round of "What's the point of Insider testing?" questions. It looks to some like Microsoft is just ignoring Insider feedback... Paul Thurrott reports that the problems are "widespread... Microsoft is pushing the idea that you should always patch your machine on the day the update is released as they often release security patches that fix vulnerabilities. But, until the company can get a handle on their quality control issues...it feels like every time you run Windows update you are rolling the dice."
Read more of this story at Slashdot.
01 Oct 2016 4:34pm GMT
Matthew Muller, former US Marine and disbarred lawyer, could face 40 years in prison.
01 Oct 2016 4:00pm GMT
First probe to orbit a comet. First to land. And first in our hearts this weekend.
01 Oct 2016 3:00pm GMT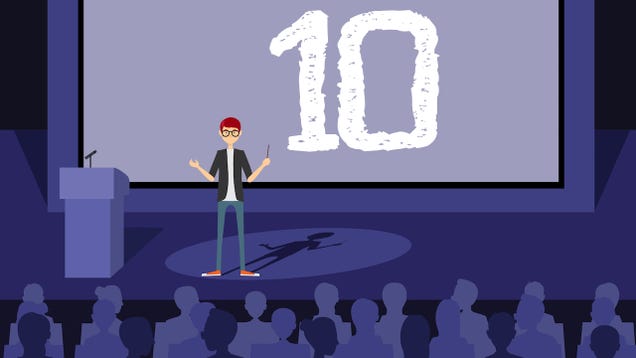 TED talks are great, but there's a point where they all seem too similar, or are just taxing to muddle through. If you'd still like to enjoy a smart, engaging talk now and again but you've had enough of TED, here are some alternative to boost your brain.
01 Oct 2016 3:00pm GMT
Anne Hathaway + kaiju monster = awesome film (though in ways you may not expect).
01 Oct 2016 2:00pm GMT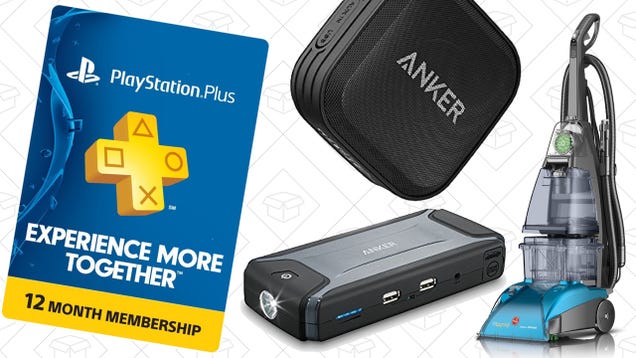 Texture memberships, PlayStation Plus, and Anker's water-resistant Bluetooth speaker lead off Saturday's best deals.
01 Oct 2016 1:10pm GMT
29 Sep 2016
How often have you taken a gadget or a pair of shoes in for repair and found out that fixing it will cost more than buying a new version? Too often, that's how often. And Sweden is trying to fix this, by halving the tax paid on repairs and increasing taxes on unrepairable items. The new proposals come from the ruling coalition of the Social Democrat and Green parties, and, if successfully enacted, would be accompanied by a publicity campaign to encourage Swedes to repair products instead of replacing them. I am a proponent of this, and feel like we should push especially electronics companies much harder to release information about parts, repairs, diagnostics, and so on, to ensure that consumers are not at the whims of the Apples and Samsungs of this world when it comes to defective products. In response to cars becoming ever more complex, lawmakers all across the United States and Europe started proposing and passing bills to ensure that independent repairs shops and dealers would have access to the same kind of information that first-party dealers get or to make sure that vehicle warranties were not voided simply because you brought your car to a third-party repair shop. We should strive for similar laws for electronics. Much like cars, if your smartphone is broken, you should be able to bring it into any repair shop to have it fixed, by forcing electronics companies, like car manufacturers, to release repair, parts, and diagnostics information, without said repair voiding any warranties. I see no reason why electronics companies should enjoy a special status. And yes, this includes forcing companies to provide software updates for a set amount of time, especially when it comes to security flaws and bugs. Software has enjoyed its special little world wherein it's treated like a delicate little flower you can't demand too much from for long enough. The failure rate of the software we use every day is immense, but if we keep letting companies get away with the shoddy work they deliver, this will only get worse.
29 Sep 2016 10:42pm GMT
Today we're launching the third developer preview of Android Wear 2.0 with a big new addition: Google Play on Android Wear. The Play Store app makes it easy for users to find and install apps directly on the watch, helping developers like you reach more users. Okay that's great and all, but where's the release and where are the new watches? We've gotten tons of great feedback from the developer community about Android Wear 2.0 - thank you! We've decided to continue the preview program into early 2017, at which point the first watches will receive Android Wear 2.0. Please keep the feedback coming by filing bugs or posting in our Android Wear Developers community, and stay tuned for Android Wear Developer Preview 4. Oh okay. Well, not that it matters for me personally anyway - I'm an early adopter and one of those idiots who bought the first generation Moto 360.
29 Sep 2016 6:32pm GMT
28 Sep 2016
Our new Mobility Solutions strategy is showing signs of momentum, including our first major device software licensing agreement with a telecom joint venture in Indonesia. Under this strategy, we are focusing on software development, including security and applications. The company plans to end all internal hardware development and will outsource that function to partners. This allows us to reduce capital requirements and enhance return on invested capital. End of an era, but not exactly unexpected. This leaves the Priv as the only - ad probably last - modern keyboard smartphone, which is really, really too bad.
28 Sep 2016 10:07pm GMT
Back to the '80s
Ignite Microsoft this week promised to increase desktop users' productivity by bringing resizeable overlapping windows to Windows™ - a feature notably missing today. A spokesman also expressed hope that Mr Gorbachev's new policy of "perestroika" would continue, bringing real benefits to Soviet citizens.…
28 Sep 2016 11:32am GMT
27 Sep 2016
Pro version accounts for growing share of business PC sales
Microsoft's self-installing Windows 10 operating system has reached the 400 million mark, the firm announced at its Ignite conference in Atlanta this week, up from the previous high of 350 million in August.…
27 Sep 2016 12:18pm GMT
26 Sep 2016
Bonus: even more Acorn on show
BSOD WATCH It's no surprise that public transport delivers up a huge number of BSODs, since transport needs to disseminate lots of information.…
26 Sep 2016 6:01am GMT
21 May 2016
Die Copy Trader ist die einfache und innovative Art und Weise , Geld online mit Forex Trading zu verdienen. Es ist ein gültiges und weithin bewährte System , gefolgt von vielen kleinen Investoren auf der ganzen Welt. Leider ist in Italien, sind sie so gut wie unbekannt diese Spiegel Handelssysteme oder Programme, mit denen Sie […]
21 May 2016 4:05pm GMT
28 Jun 2015
Just a short hint for all fans of chess programs. PicoChess 0.43 has been released.
28 Jun 2015 11:02pm GMT
20 May 2012
On Sunday, May 20th 2012, people in a narrow strip from Japan to the western United States will be able to see an annular solar eclipse, the first in 18 years. The moon will cover as much as 94% of the sun. An Annular Solar Eclipse is different from a Total Solar Eclipse, when the […]
20 May 2012 9:51pm GMT
09 Nov 2011
In the last year the number of World of Warcraft subscribers has fallen in the from 12 million to 10.3 million...
09 Nov 2011 11:55am GMT
Via YouTube user DarkSydeGeoff, we came across a Battlefield 3 exploit that allows friends to boost enormous amounts of experience in hardcore matches...
09 Nov 2011 1:43am GMT
06 Nov 2011
Tyrs is a microblogging client, supporting Twitter and Status.net (identi.ca), it's based on console using the NCurses module from Python. The release of the 0.5.0 version is a good excuse to introduce Tyrs. Tyrs aims to get a good interaction with a fairly intuitive interface that can provide support ncurses. Tyrs tries also not to [...]
06 Nov 2011 9:43pm GMT
05 Nov 2011
After one year of managing a network of 10 servers with Cfengine I'm currently building two clusters of 50 servers with Puppet (which I'm using for the first time), and have various notes to share. With my experience I had a feeling Cfengine just isn't right for this project, and didn't consider it seriously. These servers are all running Debian GNU/Linux and Puppet felt natural because of the good Debian integration, and the number of users whom also produced a lot of resources. Chef was out of the picture soon because of the scary architecture; CouchDB, Solr and RabbitMQ... coming from Cfengine this seemed like a bad joke. You probably need to hire a Ruby developer when it breaks. Puppet is somewhat better in this regard.

Puppet master needs Ruby, and has a built-in file server using WEBrick. My first disappointment with Puppet was WEBrick. Though PuppetLabs claim you can scale it up to 20 servers, that proved way off, the built-in server has problems serving as little as 5 agents/servers, and you get to see many dropped connections and failed catalog transfers. I was forced to switch to Mongrel and Nginx as frontend very early in the project, on both clusters. This method works much better (even though Apache+Passenger is the recommended method now from PuppetLabs), and it's not a huge complication compared to WEBrick (and Cfengine which doesn't make you jump through any hoops). Part of the reason for this failure is my pull interval, which is 5 minutes with a random sleep time of up to 3 minutes to avoid harmonics (which is still a high occurrence with these intervals and WEBrick fails miserably). In production a customer can not wait on 30/45 minute pull intervals to get his IP address whitelisted for a service, or some other mundane task, it must happen within 10 minutes... but I'll come to these kind of unrealistic ideas a little later.

Unlike the Cfengine article I have no bootstrapping notes, and no code/modules to share. By default the fresh started puppet agent will look for a host called "puppet" and pull in what ever you defined to bootstrap servers in your manifests. As for modules, I wrote a ton of code and though I'd like to share it, my employer owns it. But unlike Cfengine v3 there's a lot of resources out there for Puppet which can teach you everything you need to know, so I don't feel obligated to even ask.

Interesting enough, published modules would not help you get your job done. You will have to write your own, and your team members will have to learn how to use your modules, which also means writing a lot of documentation. Maybe my biggest disappointment is getting disillusioned by most Puppet advocates and DevOps prophets. I found articles and modules most of them write, and experiences they share have nothing to do with the real world. It's like they host servers in a magical land where everything is done in one way and all servers are identical. Hosting big websites and their apps is a much, much different affair.

Every customer does things differently, and I had to write custom modules for each of them. Just between these two clusters a module managing Apache is different, and you can abstract your code a lot but you reach a point where you simply can't push it any more. Or if you can, you create a mess that is unusable by your team members, and I'm trying to make their jobs better not make them miserable. One customer uses an Isilon NAS, the other has a content distribution network, one uses Nginx as a frontend, other has chrooted web servers, one writes logs to a NFS, other to a Syslog cluster... Now imagine this on a scale with 2,000 customers and 3 times the servers and most of the published infrastructure design guidelines become laughable. Instead you find your self implementing custom solutions, and inventing your own rules, best that you can...

I'm ultimately here to tell you that the projects are in a better state then they would be with the usual cluster management policy. My best moment was an e-mail from a team member saying "I read the code, I now understand it [Puppet]. This is fucking awesome!". I knew at that moment I managed to build something good (or good enough), despite the shortcomings I found, and with nothing more than using PuppetLabs resources. Actually, that is not completely honest. Because I did buy and read the book Pro Puppet which contains an excellent chapter on using Git for collaboration on modules between sysadmins and developers, with proper implementation of development, testing and production (Puppet)environments.
05 Nov 2011 11:17pm GMT
Creating json is now ten times easier.
05 Nov 2011 3:10am GMT
13 May 2011
Some words about history of Planet Sun. For round about six years Planet Sun has been an aggregation of public weblogs written by employees of Sun Microsystems. Though it never was a product or publication of Sun Microsystems itself. The website was powered by Planet and run by David Edmondson. On 01 Mar 2010 David […]
13 May 2011 12:36am GMT