07 Dec 2016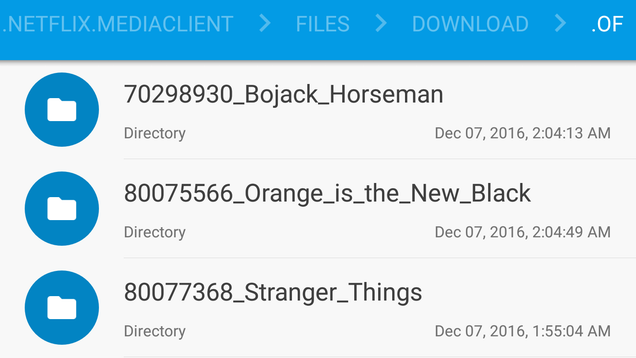 Rejoice, you can download Netflix movies and TV shows to watch offline. Unfortunately, it only downloads to your built-in storage by default, which can lead to some slow, cluttered phones. If you'd rather use the extra space on your SD card for all those Stranger Things episodes, here's how.

07 Dec 2016 6:00pm GMT
An Oregon District Court has sided with a wrongfully accused man who was sued for allegedly downloading a pirated copy of the Adam Sandler movie "The Cobbler." According to the court's recommendations, reports TorrentFreak, the man is entitled to more than $17,000 in compensation as the result of the filmmakers "overaggressive" and "unreasonable" tactics. From the article: The defendant in question, Thomas Gonzales, operates an adult foster care home where several people had access to the Internet. The filmmakers were aware of this and during a hearing their counsel admitted that any guest could have downloaded the film. [...] "The Court finds that once Plaintiff learned that the alleged infringement was taking place at an adult group care home at which Gonzales did not reside, Plaintiff's continued pursuit of Gonzales for copyright infringement was objectively unreasonable," Judge Beckerman ruled. "The Court shares Gonzales' concern that Plaintiff is motivated, at least in large part, by extracting large settlements from individual consumers prior to any meaningful litigation. "On balance, the Court has concerns about the motivation behind Plaintiff's overaggressive litigation of this case and other cases, and that factor weighs in favor of fee shifting."
Read more of this story at Slashdot.
07 Dec 2016 6:00pm GMT
3D interface, slow speeds expose the machinations of the ancient 6502C processor.
07 Dec 2016 5:32pm GMT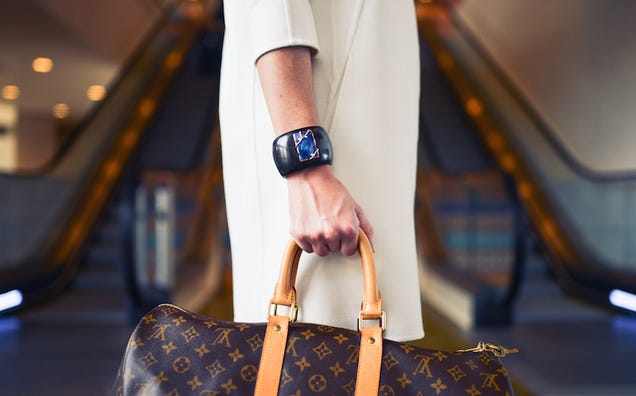 You know you're not supposed to keep up with the Joneses, but there's a downside to even judging their habits. As personal finance expert Carl Richards explains, when we make assumptions about the way other people save, spend, or earn money, it can negatively affect our own financial decisions.
07 Dec 2016 5:30pm GMT
Many network security cameras made by Sony could be taken over by hackers and infected with botnet malware if their firmware is not updated to the latest version. Researchers from SEC Consult have found two backdoor accounts that exist in 80 models of professional Sony security cameras, mainly used by companies and government agencies given their high price, PCWorld reports. From the article: One set of hard-coded credentials is in the Web interface and allows a remote attacker to send requests that would enable the Telnet service on the camera, the SEC Consult researchers said in an advisory Tuesday. The second hard-coded password is for the root account that could be used to take full control of the camera over Telnet. The researchers established that the password is static based on its cryptographic hash and, while they haven't actually cracked it, they believe it's only a matter of time until someone does. Sony released a patch to the affected camera models last week.
Read more of this story at Slashdot.
07 Dec 2016 5:20pm GMT
Nostalrius team no longer waiting for Blizzard, helps launch spiritual successor.
07 Dec 2016 4:58pm GMT
Google says it has found and implemented a new way to make app updates on Android smaller. From a report on Engadget: They're introducing a new approach to app updates that promises to radically shrink the size of updates with "file-by-file" patching. The resulting patches tend to be about 65 percent smaller than the app itself, and are sometimes over 90 percent smaller. In the right circumstances, that could make the difference between updating while you're on cellular versus waiting until you find WiFi. The technique revolves around spotting changes in the uncompressed files (that is, when they're not squeezed into a typical app package). Google first decompresses the old and new app versions to determine the changes between files and create a patch. After that, updating is just a matter of unpacking the app on your device, applying changes and compressing it again.
Read more of this story at Slashdot.
07 Dec 2016 4:40pm GMT
Pebble Time 2, Pebble Core, and Pebble Time Round watches will never ship.
07 Dec 2016 4:10pm GMT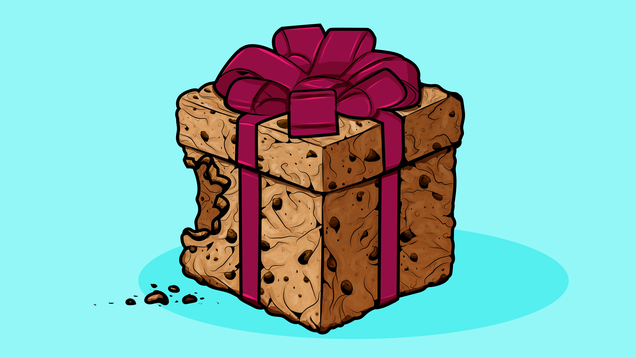 A good food gift doesn't need to be an expensive gourmet gift basket, but it should be thoughtful, delicious, and a little unexpected. These edible and drinkable presents are thoughtful and customizable, and will make your gift stand out in a sea of boring fruitcakes.

07 Dec 2016 4:00pm GMT
06 Dec 2016
Jean-Louis Gassée: When the Apple smartphone project started, the key decision was the choice of software engine. Should Apple try to make a 'lite' version of OS X (as it was then known)? Go in a completely new direction? It appears that a new direction may have been tempting. At the time that Apple's smartphone project began, an Apple employee and former Be engineer offered Palm Inc. $800K for a BeOS "code dump" - just the code, no support, no royalties. The engineer was highly respected for his skill in mating software to unfamiliar hardware; BeOS was a small, light operating system; draw your own conclusion... Palm, which had purchased Be a few years before that, turned him down. Interesting historical footnote. This would be the second time that Apple tried to buy BeOS. I've been told that while Forstall (who wanted OS X) and Fadell (who wanted the iPod's Pixo) were battling it out, a former Be engineer then working at Apple wanted to prove BeOS was a viable iPhone candidate, and thus tried to buy it. As history knows, Forstall won out, and only after the fact did the Apple engineer inform the higher-ups of what he tried to do. Apparently, this happens more often inside Apple's culture.
06 Dec 2016 11:47pm GMT
An amazing QEMU disk image every day! Brightening your days in the winter holiday season. This is a great idea.
06 Dec 2016 11:37pm GMT
What's interesting is that there is evidence in the design of an intellectual tension between safety and pushing the boundaries. Samsung engineers designed out all of the margin in the thickness of the battery, which is the direction where you get the most capacity gain for each unit of volume. But, the battery also sits within a CNC-machined pocket - a costly choice likely made to protect it from being poked by other internal components. Looking at the design, Samsung engineers were clearly trying to balance the risk of a super-aggressive manufacturing process to maximize capacity, while attempting to protect it internally. Fascinating look - with photos - at the (possible) cause of the Galaxy Note 7 fires.
06 Dec 2016 9:03pm GMT
19 Oct 2016
Well, it's hanging on in there, but why didn't it conquer the world?
Analysis Does European Commissioner for Competition Margrethe Vestager's team pay close attention to the tech news? If not, perhaps they should.…
19 Oct 2016 10:24am GMT
17 Oct 2016
Linus Torvalds teaches devs a lesson with early rc1 release
Google may have killed off its modular smartphone Project Ara idea, but some of the code that would have made it happen looks like coming to the Linux Kernel.…
17 Oct 2016 6:58am GMT
Your weekly Windows entertainment large and small
This week's worldwide BSOD roundup starts with what looks to your writer like a virtualisation launch bug. Submitter Alexander tells us it came from Peterborough Station, in Cambridgeshire.…
17 Oct 2016 6:28am GMT
21 May 2016
Die Copy Trader ist die einfache und innovative Art und Weise , Geld online mit Forex Trading zu verdienen. Es ist ein gültiges und weithin bewährte System , gefolgt von vielen kleinen Investoren auf der ganzen Welt. Leider ist in Italien, sind sie so gut wie unbekannt diese Spiegel Handelssysteme oder Programme, mit denen Sie […]
21 May 2016 4:05pm GMT
28 Jun 2015
Just a short hint for all fans of chess programs. PicoChess 0.43 has been released.
28 Jun 2015 11:02pm GMT
20 May 2012
On Sunday, May 20th 2012, people in a narrow strip from Japan to the western United States will be able to see an annular solar eclipse, the first in 18 years. The moon will cover as much as 94% of the sun. An Annular Solar Eclipse is different from a Total Solar Eclipse, when the […]
20 May 2012 9:51pm GMT
09 Nov 2011
In the last year the number of World of Warcraft subscribers has fallen in the from 12 million to 10.3 million...
09 Nov 2011 11:55am GMT
Via YouTube user DarkSydeGeoff, we came across a Battlefield 3 exploit that allows friends to boost enormous amounts of experience in hardcore matches...
09 Nov 2011 1:43am GMT
06 Nov 2011
Tyrs is a microblogging client, supporting Twitter and Status.net (identi.ca), it's based on console using the NCurses module from Python. The release of the 0.5.0 version is a good excuse to introduce Tyrs. Tyrs aims to get a good interaction with a fairly intuitive interface that can provide support ncurses. Tyrs tries also not to [...]
06 Nov 2011 9:43pm GMT
05 Nov 2011
After one year of managing a network of 10 servers with Cfengine I'm currently building two clusters of 50 servers with Puppet (which I'm using for the first time), and have various notes to share. With my experience I had a feeling Cfengine just isn't right for this project, and didn't consider it seriously. These servers are all running Debian GNU/Linux and Puppet felt natural because of the good Debian integration, and the number of users whom also produced a lot of resources. Chef was out of the picture soon because of the scary architecture; CouchDB, Solr and RabbitMQ... coming from Cfengine this seemed like a bad joke. You probably need to hire a Ruby developer when it breaks. Puppet is somewhat better in this regard.

Puppet master needs Ruby, and has a built-in file server using WEBrick. My first disappointment with Puppet was WEBrick. Though PuppetLabs claim you can scale it up to 20 servers, that proved way off, the built-in server has problems serving as little as 5 agents/servers, and you get to see many dropped connections and failed catalog transfers. I was forced to switch to Mongrel and Nginx as frontend very early in the project, on both clusters. This method works much better (even though Apache+Passenger is the recommended method now from PuppetLabs), and it's not a huge complication compared to WEBrick (and Cfengine which doesn't make you jump through any hoops). Part of the reason for this failure is my pull interval, which is 5 minutes with a random sleep time of up to 3 minutes to avoid harmonics (which is still a high occurrence with these intervals and WEBrick fails miserably). In production a customer can not wait on 30/45 minute pull intervals to get his IP address whitelisted for a service, or some other mundane task, it must happen within 10 minutes... but I'll come to these kind of unrealistic ideas a little later.

Unlike the Cfengine article I have no bootstrapping notes, and no code/modules to share. By default the fresh started puppet agent will look for a host called "puppet" and pull in what ever you defined to bootstrap servers in your manifests. As for modules, I wrote a ton of code and though I'd like to share it, my employer owns it. But unlike Cfengine v3 there's a lot of resources out there for Puppet which can teach you everything you need to know, so I don't feel obligated to even ask.

Interesting enough, published modules would not help you get your job done. You will have to write your own, and your team members will have to learn how to use your modules, which also means writing a lot of documentation. Maybe my biggest disappointment is getting disillusioned by most Puppet advocates and DevOps prophets. I found articles and modules most of them write, and experiences they share have nothing to do with the real world. It's like they host servers in a magical land where everything is done in one way and all servers are identical. Hosting big websites and their apps is a much, much different affair.

Every customer does things differently, and I had to write custom modules for each of them. Just between these two clusters a module managing Apache is different, and you can abstract your code a lot but you reach a point where you simply can't push it any more. Or if you can, you create a mess that is unusable by your team members, and I'm trying to make their jobs better not make them miserable. One customer uses an Isilon NAS, the other has a content distribution network, one uses Nginx as a frontend, other has chrooted web servers, one writes logs to a NFS, other to a Syslog cluster... Now imagine this on a scale with 2,000 customers and 3 times the servers and most of the published infrastructure design guidelines become laughable. Instead you find your self implementing custom solutions, and inventing your own rules, best that you can...

I'm ultimately here to tell you that the projects are in a better state then they would be with the usual cluster management policy. My best moment was an e-mail from a team member saying "I read the code, I now understand it [Puppet]. This is fucking awesome!". I knew at that moment I managed to build something good (or good enough), despite the shortcomings I found, and with nothing more than using PuppetLabs resources. Actually, that is not completely honest. Because I did buy and read the book Pro Puppet which contains an excellent chapter on using Git for collaboration on modules between sysadmins and developers, with proper implementation of development, testing and production (Puppet)environments.
05 Nov 2011 11:17pm GMT
Creating json is now ten times easier.
05 Nov 2011 3:10am GMT
13 May 2011
Some words about history of Planet Sun. For round about six years Planet Sun has been an aggregation of public weblogs written by employees of Sun Microsystems. Though it never was a product or publication of Sun Microsystems itself. The website was powered by Planet and run by David Edmondson. On 01 Mar 2010 David […]
13 May 2011 12:36am GMT