27 Mar 2015
An anonymous reader sends word that Amazon is now offering unlimited cloud storage plans to compete with Google Drive, and Microsoft OneDrive. "Last year, Amazon gave a boost to its Prime members when it launched a free, unlimited photo storage for them on Cloud Drive. Today, the company is expanding that service as a paid offering to cover other kinds of content, and to users outside of its loyalty program. Unlimited Cloud Storage will let users get either unlimited photo storage or "unlimited everything" - covering all kinds of media from videos and music through to PDF documents - respectively for $11.99 or $59.99 per year."
Read more of this story at Slashdot.
27 Mar 2015 9:29am GMT
rHBa writes The BBC reports that the UK mapping organization Ordnance Survey has added 4 new products to its open data portfolio: OS Local, Names, Rivers and Roads. Perhaps the most interesting of the free data sets is OS Local which provides a base map to identify "hotspots" such as property pricing, insurance risk, and crime. The OS are not creating a new Google Maps-style service of their own but rather are providing their data for use by other third-party apps and online tools. They expect developers and designers to use the data to enhance their own products and improve the information people can access via the web.
Read more of this story at Slashdot.
27 Mar 2015 7:02am GMT
Zothecula writes By cladding a living cell with graphene quantum dots, researchers at the University of Illinois at Chicago (UIC) claim to have created a nanoscale biomicrorobot (or cytobot) that responds electrically to changes in its environment. This work promises to lay the foundations for future generations of bio-derived nanobots, biomicrorobotic-mechanisms, and micromechanical actuation for a wide range of applications. "UIC researchers created an electromechanical device - a humidity sensor - on a bacterial spore. They call it NERD, for Nano-Electro-Robotic Device. The report is online at Scientific Reports, a Nature open access journal."
Read more of this story at Slashdot.
27 Mar 2015 4:23am GMT
Captain Toad: Treasure Tracker mode moves beyond usual Amiibo cosmetic bonuses.
27 Mar 2015 1:09am GMT
Exploits pluck passwords and other sensitive data out of encrypted data streams.
27 Mar 2015 12:22am GMT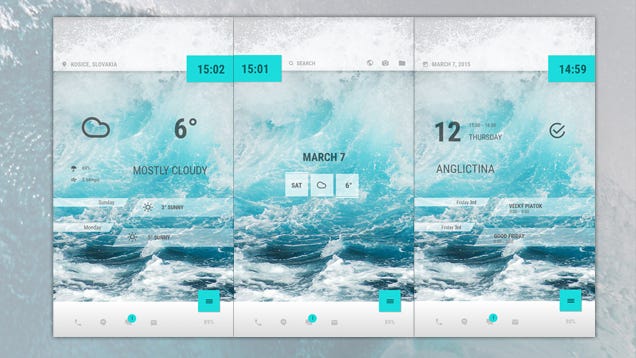 It may still be chilly in most parts of the country, but if you long for the summer days of ocean fun, this home screen will get you in the mood.
27 Mar 2015 12:00am GMT
26 Mar 2015
Bithell has become one of a growing number of prominent indie game developers known by name after releasing a hit game. New platforms like Steam and iOS have made it easier than ever for a single developer to create a successful game, and sometimes those games really blow up - developers like Minecraft creator Markus "Notch" Persson have become fast millionaires solely off of a single title. But after the elation of a hit game comes a sudden realization: you need to make another one. This is pretty common among artists; the second album is always the hardest.
26 Mar 2015 11:04pm GMT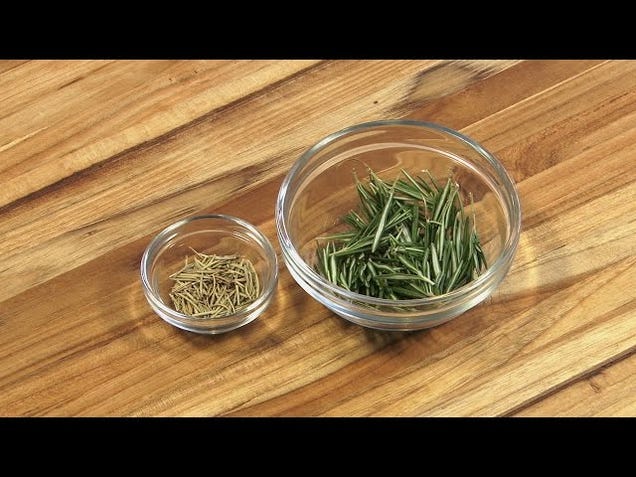 When it comes to cooking, fresh herbs will almost always provide better flavor for your dish, but dried herbs are cheaper and more convenient. These are the dried herbs you can get by substituting for fresh herbs, as well as the herbs you should only use fresh.
26 Mar 2015 11:00pm GMT
In the beginning there was the word, and the word was Metro. And then it was Windows 8-style. And then it was Modern. And then it was Windows Store. And then it was Universal. And today, Microsoft has decreed that henceforth these apps - which are all ultimately based on Windows Runtime - will be known as Windows apps. Historically, of course, "Windows apps" (or "Windows programs") referred to standard, Win32-based executables that ran on the Windows desktop. Under the new naming scheme, these Win32 apps will now be called Windows desktop applications. As you can see in the slide above, despite the new nomenclature, the differences between the two types of app remain the same. Microsoft can paint itself red and call itself a girl scout until the pink cows come home, but everyone will still, and will continue to, call them Metro applications.
26 Mar 2015 10:59pm GMT
This is one of the most satisfying projects I have done I think. Mainly because this is a real device and something so historically important. It is a fully functioning Enigma machine you can wear on your wrist. This is a three rotor Enigma machine as used by German Wermacht in WW2 for encoding messages. Way cooler than any Android Wrist or iPhone Mini watch.
26 Mar 2015 10:56pm GMT
Urges other IN tech companies to follow suit; Gen Con CEO also responds.
26 Mar 2015 10:32pm GMT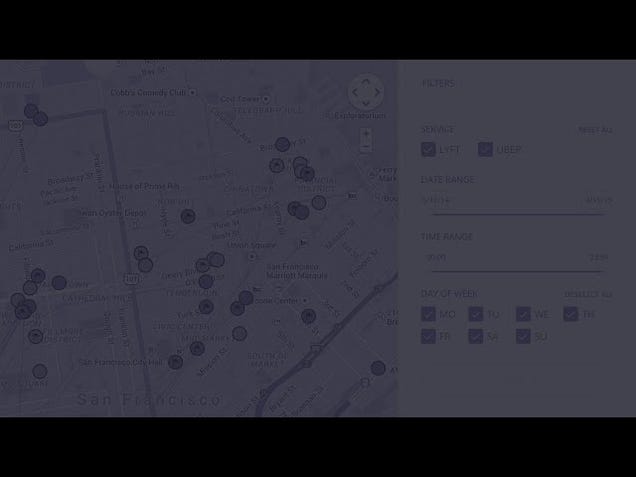 Uber and Lyft are pretty convenient when it comes to driving services . So convenient that you might not realize how much you're actually spending on rides. Pistats.io collects your Uber and Lyft receipts to give you a visualization of how much you're really spending, along with how far you've traveled and for how long.
26 Mar 2015 10:00pm GMT
Banned by Redmond: Universal, Metro
Diagasm You can forget about Universal Apps, we're not supposed to use that term from now on. When Windows 10 arrives, what Microsoft has so far been calling Universal Apps will be known as "Windows apps."…
26 Mar 2015 7:14pm GMT
24 Mar 2015
'Hey! Over here! No, not that one, that's ARM...'
No longer content to cede the mobile processor market to ARM, British chip firm Imagination Technologies has unveiled a new reference tablet design powered by a CPU based on its MIPS architecture.…
24 Mar 2015 12:41am GMT
23 Mar 2015
Samsung & 11 hardware partners to bundle OneNote, OneDrive, Skype, Office
Microsoft, still struggling to gain a foothold in the smartphone market, is pressing to have its software bundled on Android devices from major manufacturers, with Samsung as its first partner.…
23 Mar 2015 7:53pm GMT
03 Mar 2015
It's new and it's live on the Talkingarch website. We present to you the latest and greatest TalkingArch live iso, which offers the latest versions of all core packages as well as Linux kernel 3.18.6. As always, you will find this iso on the TalkingArch download page, available via either a direct link or a [...]
03 Mar 2015 4:21pm GMT
02 Mar 2015
csv-blobs improvements: windows binary, more speed, dramatically less memory
02 Mar 2015 4:51am GMT
01 Mar 2015
I have not bothered updating my Linux kernel package here since my VPS provider - Digital Ocean - went crazy and deprecated Arch Linux as an install option. That is obviously a bad thing… This backfired on me today. It Continue reading →
01 Mar 2015 6:33pm GMT
20 May 2012
On Sunday, May 20th 2012, people in a narrow strip from Japan to the western United States will be able to see an annular solar eclipse, the first in 18 years. The moon will cover as much as 94% of the sun. An Annular Solar Eclipse is different from a Total Solar Eclipse, when the […]
20 May 2012 9:51pm GMT
09 Nov 2011
In the last year the number of World of Warcraft subscribers has fallen in the from 12 million to 10.3 million...
09 Nov 2011 11:55am GMT
http://gkppondokmelati.org defaced by Arakloverz
09 Nov 2011 7:01am GMT
http://www.gentapublishing.com defaced by Arakloverz
09 Nov 2011 6:42am GMT
http://gagap.net defaced by Arakloverz
09 Nov 2011 6:42am GMT
Via YouTube user DarkSydeGeoff, we came across a Battlefield 3 exploit that allows friends to boost enormous amounts of experience in hardcore matches...
09 Nov 2011 1:43am GMT
13 May 2011
Some words about history of Planet Sun. For round about six years Planet Sun has been an aggregation of public weblogs written by employees of Sun Microsystems. Though it never was a product or publication of Sun Microsystems itself. The website was powered by Planet and run by David Edmondson. On 01 Mar 2010 David […]
13 May 2011 12:36am GMT
10 May 2011
A warm welcome to our guests. This is your first wordpress post. We should edit or delete it, and then start blogging! Let's save our planet. Renewable energy is the future. Bio & Nature.
10 May 2011 10:18pm GMT