28 Jun 2016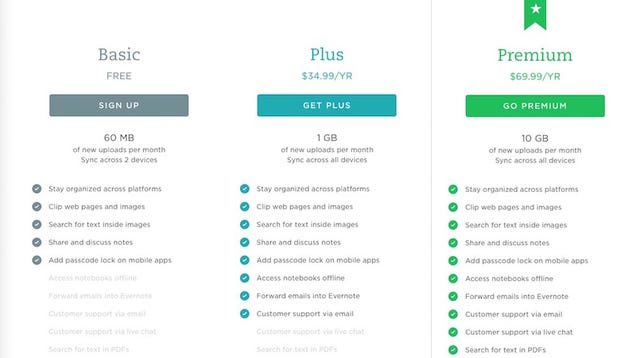 Today, Evernote announced a change to its pricing plan alongside a new limitation for it's free service. Both the Plus and Premium paid tiers get a price bump while the Basic plan now restricts you to just two devices.

28 Jun 2016 6:30pm GMT
First published animal studies show two common vaccine strategies could do the trick.
28 Jun 2016 6:16pm GMT
An anonymous reader writes: The Cyberspace Administration of China has imposed new regulation for the mobile app community, requiring that developers keep a close watch over users and keep a record of their activities. However, the proposed legislation would also prevent apps from requesting unnecessary access to users' contacts, camera, microphone and other spurious installation requests. The regulator introduced the new laws in the name of cracking down on illegal use of mobile platforms for the distribution of pornography, fraud and the spread of 'malicious' content.
Read more of this story at Slashdot.
28 Jun 2016 6:00pm GMT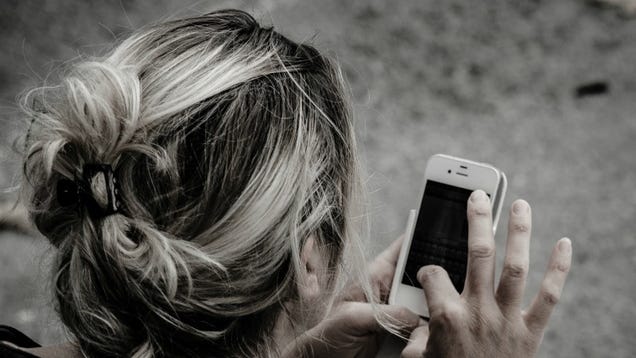 Continuously checking your phone while hanging out with people is not only rude, but keeps you from being present with your awesome friends. To break the bad habit, consider enlisting your friends' help by telling them you're on a "smartphone diet."

28 Jun 2016 6:00pm GMT
The settlement will be largest ever between an automaker and regulators.
28 Jun 2016 5:53pm GMT
The second qualification test of the SLS boosters was a noisy, fiery success.
28 Jun 2016 5:32pm GMT
Professional lighting for photo studios can cost a pretty penny, but if you're just starting out, you don't have to drop that much cash (if you even have it to start with). In this video, photographer Joe Edelman shows you how to build an all LED setup on a budget that performs as well as pricier gear.
28 Jun 2016 5:30pm GMT
Robert Mclean, reporting for CNN:Airbnb is taking its hometown to federal court. The company has filed a lawsuit against the city of San Francisco, objecting to short-term rental rule changes approved by its Board of Supervisors. A new ordinance set to take effect in late July would require all Airbnb hosts to register with the city. If they do not, Airbnb would be fined up to $1,000 a day for each listing, putting the burden on the company to make sure each listing is legal. But the city's $50 registration process is analog enough to turn off many hosts. It can't be completed online and requires submitting all the documents in person. Airbnb contends the new rule violates the Communications Decency Act, Stored Communications Act and the First Amendment.
Read more of this story at Slashdot.
28 Jun 2016 5:20pm GMT
Less than a week after a California-based woman won $10,000 lawsuit against Microsoft over Windows 10 upgrades, the Redmond-based company has announced it will make it easier for users to say no to Windows 10 updates. The company plans to change the Windows 10 update prompt to make it clearer and easier for Windows 7 and Windows 8.x users to schedule or reject upgrading to Windows 10. ZDNet reports:Microsoft officials said late on June 27 that the new update experience -- with clearer "upgrade now, schedule a time, or decline the free offer" -- will start rolling out this week. Microsoft also will revert to making clicking on the Red X at the corner of the Windows 10 update box dismiss the update, rather than initiate it, as it has done for the past several weeks. Microsoft officials said they are making the change "in response to customer feedback."
Read more of this story at Slashdot.
28 Jun 2016 4:40pm GMT
27 Jun 2016
A few days after Microsoft released Windows 10 to the public last year, Teri Goldstein's computer started trying to download and install the new operating system. The update, which she says she didn't authorize, failed. Instead, the computer she uses to run her Sausalito, Calif., travel-agency business slowed to a crawl. It would crash, she says, and be unusable for days at a time. "I had never heard of Windows 10," Goldstein said. "Nobody ever asked me if I wanted to update." When outreach to Microsoft's customer support didn't fix the issue, Goldstein took the software giant to court, seeking compensation for lost wages and the cost of a new computer. She won. Last month, Microsoft dropped an appeal and Goldstein collected a $10,000 judgment from the company. We accept so much crap from software makers, so it feels good if someone manages to get back at them for the terrible quality of software in general.
27 Jun 2016 10:56pm GMT
Software giant hauled into small claims court after PC knackered
A California woman has won $10,000 from Microsoft after a sneaky Windows 10 update wrecked the computer she used to run her business. Now she's urging everyone to follow suit and "fight back."…
27 Jun 2016 7:22pm GMT
We are excited to announce the release of .NET Core 1.0, ASP.NET Core 1.0 and Entity Framework 1.0, available on Windows, OS X and Linux! .NET Core is a cross-platform, open source, and modular .NET platform for creating modern web apps, microservices, libraries and console applications. This release includes the .NET Core runtime, libraries and tools and the ASP.NET Core libraries. We are also releasing Visual Studio and Visual Studio Code extensions that enable you to create .NET Core projects. You can get started at https://dot.net/core. Read the release notes for detailed release information.
27 Jun 2016 6:49pm GMT
26 Jun 2016
As you upgrade to screen-4.4.0-1 you will be unable to reattach sessions started with earlier screen versions. Please make sure all your sessions are closed before upgrading.
26 Jun 2016 6:39pm GMT
24 Jun 2016
The long awaited Dolphin 5.0 release is finally here! After nearly a year of bug-hunting and handling the release process, everything has come together for our biggest release yet! The three previous releases followed a very distinct pattern: sacrifice performance, hacks, and features in exchange for higher accuracy. As such, Dolphin 3.0, 3.5, and 4.0 progressively grew slower. But thanks to the cleanups put forward throughout those releases, Dolphin 5.0 is the fastest Dolphin has ever been! By removing all of those hacks and outdated features while cleaning up the codebase, Dolphin has reached a new level of efficiency, powered by a revitalized dynamic recompiler. On the GPU side, OpenGL and D3D11 have seen tons of optimizations and accuracy improvements, and have been joined by a brand new D3D12 backend for huge performance gains. If there's a CPU or GPU extension that can make Dolphin faster, we take advantage of it. Dolphin is an incredibly impressive project - not just from a technological standpoint, but also from an organisation one. They post regular, detailed development updates, have in-depth release notes that are still entirely readable for laypersons such as myself, and you always learn a ton of new stuff following the project's progress. A great example of how to run a project like this. Don't forget to check out the release video with tons of side-by-side examples of the long list of improvements.
24 Jun 2016 10:10pm GMT
22 Jun 2016
When Android goes proprietary, everyone will need a Plan B
Just when you thought the platform wars had settled down into a cosy duopoly, Huawei is reported to be working on "an alternative mobile operating system", according to reports.…
22 Jun 2016 4:23pm GMT
The complete package?
Review Fedora 24 is here, packing not just the standard group of changes familiar to any distro update, but also changes to fundamental elements.…
22 Jun 2016 6:03am GMT
21 Jun 2016
#allanbrokeit
21 Jun 2016 7:02am GMT
16 Jun 2016
I'm happy to announce that we will release Choqok 1.6 next month! (mid July)
This will be the first release after the KDE frameworks port and many things have been fixed in those 16 months, including:
Twitter: fix user lists loading (BUG:345641)
Twitter: allow to select any follower when sending a direct message
Twitter: fix searches by username
Twitter: fix searches by hashtag
Twitter: show original retweet time (BUG:343438)
Twitter: fix external URL to access direct messages and tweets
Twitter: send direct message without text limits
Twitter: support to send and view tweets with quoted text
Twitter: allow to delete direct messages
Twitter: always show 'Mark as read' button
GNU Social: fix medium attachment to post
GNU Social: allow to send direct messages
Pump.IO: do not show resend button for own posts
Pump.IO: display avatar image in own posts on the right
Pump.IO: do not create a post if there's no text
Fix removal of accounts with spaces in their name
Add scalable versions of Choqok icon
Check the result of external URL opening to report any failure (BUG:347525)
Fixed a bug that overwrite an account with the same alias if you use the same alias
Do not allow to send quick posts with no text
Always use HTTPS when available
ImageView: dropped Twitpic and Tweetphoto support (service are dead)
A couple of segmentation fault fixed
Oh, we also added official support for Friendica!
But there's still a lot to do!
Please join the KDE translation team and help us with translations or try this 1.6 beta and report any bug or, still, join the development team and fix the open bugs.
Together we can make the next release a new starting point for Choqok!
16 Jun 2016 10:00pm GMT
21 May 2016
Die Copy Trader ist die einfache und innovative Art und Weise , Geld online mit Forex Trading zu verdienen. Es ist ein gültiges und weithin bewährte System , gefolgt von vielen kleinen Investoren auf der ganzen Welt. Leider ist in Italien, sind sie so gut wie unbekannt diese Spiegel Handelssysteme oder Programme, mit denen Sie […]
21 May 2016 4:05pm GMT
28 Jun 2015
Just a short hint for all fans of chess programs. PicoChess 0.43 has been released.
28 Jun 2015 11:02pm GMT
20 May 2012
On Sunday, May 20th 2012, people in a narrow strip from Japan to the western United States will be able to see an annular solar eclipse, the first in 18 years. The moon will cover as much as 94% of the sun. An Annular Solar Eclipse is different from a Total Solar Eclipse, when the […]
20 May 2012 9:51pm GMT
09 Nov 2011
In the last year the number of World of Warcraft subscribers has fallen in the from 12 million to 10.3 million...
09 Nov 2011 11:55am GMT
Via YouTube user DarkSydeGeoff, we came across a Battlefield 3 exploit that allows friends to boost enormous amounts of experience in hardcore matches...
09 Nov 2011 1:43am GMT
13 May 2011
Some words about history of Planet Sun. For round about six years Planet Sun has been an aggregation of public weblogs written by employees of Sun Microsystems. Though it never was a product or publication of Sun Microsystems itself. The website was powered by Planet and run by David Edmondson. On 01 Mar 2010 David […]
13 May 2011 12:36am GMT