23 Oct 2014
The new iPad is thinner, lighter and faster, but its biggest draw is yesterday's features: Touch ID and a better camera, says The Guardian. Also reviews at The Verge, and Engadget.
23 Oct 2014 3:59am GMT
First time accepted submitter dkatana writes Having some type of fiber or high-speed cable connectivity is normal for many of us, but in most developing countries of the world and many areas of Europe, the US, and other developed countries, access to "super-fast" broadband networks is still a dream. This is creating another "digital divide." Not having the virtually unlimited bandwidth of all-fiber networks means that, for these populations, many activities are simply not possible. For example, broadband provided over all-fiber networks brings education, healthcare, and other social goods into the home through immersive, innovative applications and services that are impossible without it. Alternatives to fiber, such as cable (DOCSYS 3.0), are not enough, and they could be more expensive in the long run. The maximum speed a DOCSYS modem can achieve is 171/122 Mbit/s (using four channels), just a fraction the 273 Gbit/s (per channel) already reached on fiber.
Read more of this story at Slashdot.
23 Oct 2014 2:04am GMT
sciencehabit writes DNA recovered from a femur bone in Siberia belongs to a man who lived 45,000 years ago, according to a new study. His DNA was so well preserved that scientists were able to sequence his entire genome, making his the oldest complete modern human genome on record. Like present-day Europeans and Asians, the man has about 2% Neanderthal DNA. But his Neanderthal genes are clumped together in long strings, as opposed to chopped up into fragments, indicating that he lived not long after the two groups swapped genetic material. The man likely lived 7000 to 13,000 years after modern humans and Neanderthals mated, dating the mixing to 52,000 to 58,000 years ago, the researchers conclude. That's a much smaller window than the previous best estimate of 37,000 to 86,000 years ago.
Read more of this story at Slashdot.
23 Oct 2014 1:03am GMT
Ars looks back at the decade in Ubuntu, from Warty Warthog to 25 million users worldwide.
23 Oct 2014 1:00am GMT
The move to combat counterfeit chips leaves hobbyists stuck in the middle.
23 Oct 2014 12:40am GMT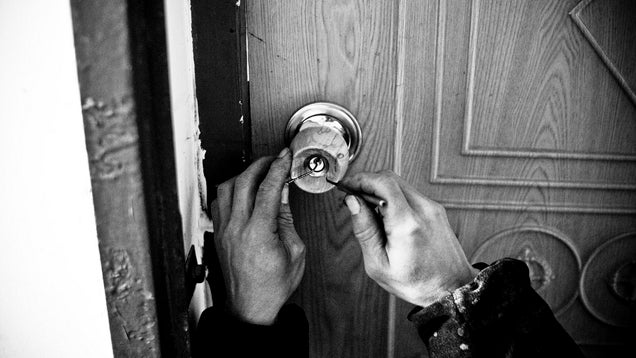 Learning to pick locks is a fun exercise in learning about locking mechanisms, honing a useful skill, and getting a better understanding of how locks work and protect-or fail to protect-you and your stuff.
23 Oct 2014 12:30am GMT
astroengine writes Scientists have found two families of comets in the developing Beta Pictoris star system, located about 64 million light-years from Earth, including one group that appears to be remnants of a smashed-up protoplanet. The discovery bolsters our theoretical understanding of the violent processes that led to the formation of Earth and the other terrestrial planets in the solar system. "If you look back at the solar system when it was only 22 million years old, you might have seen phenomena that's a like more like what's happening in Beta Pic," astrophysicist Aki Roberge, with NASA Goddard Space Flight Center, Greenbelt, Md., told Discovery News.
Read more of this story at Slashdot.
23 Oct 2014 12:10am GMT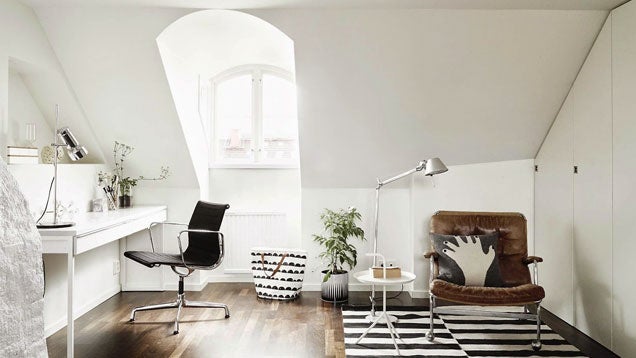 This mostly white workspace with black and natural accents is refreshingly light and minimalist-without being boring.
23 Oct 2014 12:00am GMT
22 Oct 2014
Judge gave man 4 months detention; similar conviction in US carried 14 years in prison.
22 Oct 2014 11:49pm GMT
Everyone has heard how drinking alcohol, smoking cigarettes, and indulging sugary sodas is unhealthy one way or another, but there are other costs involved. This video gives some examples of the money and time you could save if you cut back on these common bad habits.
22 Oct 2014 11:00pm GMT
Haricots renversés sur Facebook
The French wing of Microsoft's Nokia mobile device division appears to have confirmed some Windows Phone rebranding efforts that have been rumored for the past few months.…
22 Oct 2014 9:57pm GMT
Arch Linux distributes systemd as its init daemon, and has deprecated SysV init in June 2013. Debian is doing the same now and we see panic and terror sweep through that community, especially since this time thousands of my sysadmin colleagues are affected. But like with Arch Linux we are witnessing irrational behavior, loud protests all the way to the BSD camp and public threats of Debian forking. Yet all that is needed, and let's face it much simpler to achieve, is organizing a specialized user group interested in keeping SysV (or your alternative) usable in your favorite GNU/Linux distribution with members that support one another, exactly as I wrote back then about Arch Linux.

Unfortunately I'm not aware of any such group forming in the Arch Linux community around sysvinit, and I've been running SysV init alone as my PID 1 since then. It was not a big deal, but I don't always have time or the willpower to break my personal systems after a 60 hour work week, and the real problems are yet to come anyway - if (when) for example udev stops working without systemd PID 1. If you had a support group, and especially one with a few coding gurus among you most of the time chances are they would solve a difficult problem first, and everyone benefits. On some other occasions an enthusiastic user would solve it first, saving gurus from a lousy weekend.

For anyone else left standing at the cheapest part of the stadium, like me, maybe uselessd as a drop-in replacement is the way to go after major subsystems stop working in our favorite GNU/Linux distributions. I personally like what they reduced systemd to (inspired by suckless.org philosophy?), but chances are without support the project ends inside 2 years, and we would be back here duct taping in isolation.
22 Oct 2014 9:51pm GMT
Microcode on Intel CPUs is no longer loaded automatically, as it needs to be loaded very early in the boot process. This requires adjustments in the bootloader. If you have an Intel CPU, please follow the instructions in the wiki.
22 Oct 2014 9:29pm GMT
Sneak peek at security features Redmond's baking into new OS
Windows doesn't have the best reputation for security, but Microsoft has been outlining a series of improvements in the new operating system that it believes will stymie hackers and leave corporate data more secure.…
22 Oct 2014 3:00pm GMT
News broke this morning that Google, alongside a number of venture capital firms, led a $542 million investment in a mysterious startup named Magic Leap. The company is promising to "build a rocket ship for the mind" that will completely reinvent the way we experience the world. Founder Rony Abovitz calls his technology "cinematic reality" and says it goes way beyond what virtual or augmented reality have so far been able to accomplish. More at Engadget, and NYT.
22 Oct 2014 2:27am GMT
Latest bleeding-edge bits borrow Action Center from Windows Phone
Less than three weeks after it debuted the Windows 10 Technical Preview, Microsoft has shipped a comprehensive update to the pre-release OS that brings substantial changes, including some new features borrowed from Windows Phone.…
22 Oct 2014 1:02am GMT
20 Oct 2014
Apple's iOS 8.1 update is now available to download. The biggest addition is the new Apple Pay service which goes live today alongside iOS 8.1. Apple Pay will allow iPhone 6, iPhone 6 Plus, iPad Air 2, and iPad mini 3 owners to pay for goods within compatible apps by simply swiping a finger with Touch ID. iPhone 6 and iPhone 6 Plus owners will also be able to use their phones to tap card readers in participating stores to pay for goods using a combination of Touch ID and NFC. Apple Pay integrates into the existing Passbook feature on iOS 8.1, allowing you to setup and store credit and debit cards. More info at The Verge.
20 Oct 2014 8:07pm GMT
18 Oct 2014
Basic scripting.
18 Oct 2014 2:49pm GMT
20 May 2012
On Sunday, May 20th 2012, people in a narrow strip from Japan to the western United States will be able to see an annular solar eclipse, the first in 18 years. The moon will cover as much as 94% of the sun. An Annular Solar Eclipse is different from a Total Solar Eclipse, when the […]
20 May 2012 9:51pm GMT
09 Nov 2011
In the last year the number of World of Warcraft subscribers has fallen in the from 12 million to 10.3 million...
09 Nov 2011 11:55am GMT
http://gkppondokmelati.org defaced by Arakloverz
09 Nov 2011 7:01am GMT
http://www.gentapublishing.com defaced by Arakloverz
09 Nov 2011 6:42am GMT
http://gagap.net defaced by Arakloverz
09 Nov 2011 6:42am GMT
Via YouTube user DarkSydeGeoff, we came across a Battlefield 3 exploit that allows friends to boost enormous amounts of experience in hardcore matches...
09 Nov 2011 1:43am GMT
13 May 2011
Some words about history of Planet Sun. For round about six years Planet Sun has been an aggregation of public weblogs written by employees of Sun Microsystems. Though it never was a product or publication of Sun Microsystems itself. The website was powered by Planet and run by David Edmondson. On 01 Mar 2010 David […]
13 May 2011 12:36am GMT
10 May 2011
A warm welcome to our guests. This is your first wordpress post. We should edit or delete it, and then start blogging! Let's save our planet. Renewable energy is the future. Bio & Nature.
10 May 2011 10:18pm GMT