18 Aug 2018
An Australian nerd gets tired of staring at a computer screen all day and decides to get his hands dirty.
The post Weekend Watch: The Unexpected Maker appeared first on Make: DIY Projects and Ideas for Makers.
18 Aug 2018 6:29pm GMT
17 Aug 2018
More great ideas, words of wisdom, and indispensable tips and tricks from the world maker community.
The post Tips of the Week: Drawing Ellipses, Calculating Scale, Quick Casting, and Staying in Your Discomfort Zone appeared first on Make: DIY Projects and Ideas for Makers.
17 Aug 2018 8:37pm GMT
Over the past few years I've talked with many groups about making and education. There is always a big question of how making fits into the classroom. Should it be integrated into normal curriculum? Should there be a dedicated maker space in the school? Unfortunately, there is no single quick […]
The post Maker Pro: Building School Makerspaces With Bit Space appeared first on Make: DIY Projects and Ideas for Makers.
17 Aug 2018 1:00pm GMT
14 Mar 2016
If you've ended up here and this isn't what you were expecting, I've probably unpublished the post you were looking for.

I stopped posting here around the end of 2014 after 9 years of craft-blogging. Since then, I've unpublished most of the posts (900+), leaving the ones people still find useful (~50).

REMAINING POSTS:
tutorials
video crochet-a-longs
details about my patterns

REASONS YOU MIGHT HAVE LANDED HERE:
in my heyday, a lot of bloggers linked to (pinned etc.) my posts
my remaining post may have links to unpublished content
Google Search may still index some of the unpublished content

Sorry if what you were looking for is gone!

*** visit this post to leave a comment or share via social media ***
14 Mar 2016 1:00am GMT
28 Jul 2014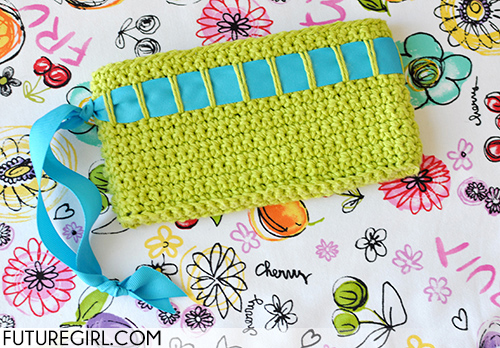 There is at least one of you who has been waiting over 7 years for this pattern to be published! There are many more of you that have emailed over the years asking for this pattern. And now, here it is, the Lucky Wristlet, available as a free download.


I can't wait to see all the creative personal twists that you put on the pattern. There are so many ways to customize this using colors, materials, ribbons, etc. Plus it's a very quick project. You could have it done in a weekend. So far, no one's posted a project on Ravlery. Will you be the first? ;)

*** visit this post to leave a comment or share via social media ***
28 Jul 2014 1:00pm GMT
05 Jul 2014
This is the photo tutorial for making a ribbon strap for the Lucky Wristlet.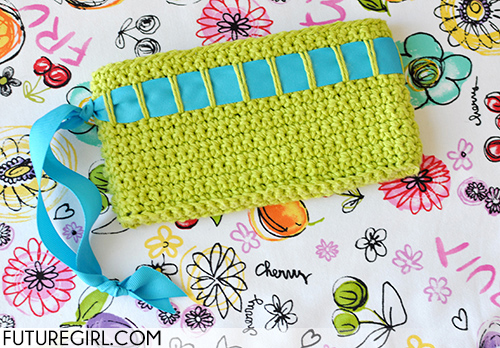 The tutorial is broken down, step-by-step. Let me know if something isn't clear. I will be happy to help you out.

Detailed instructions (text is above its corresponding photo)

1. You'll need a crocheted Lucky Wristlet using my free PDF crochet pattern and one yard of ribbon.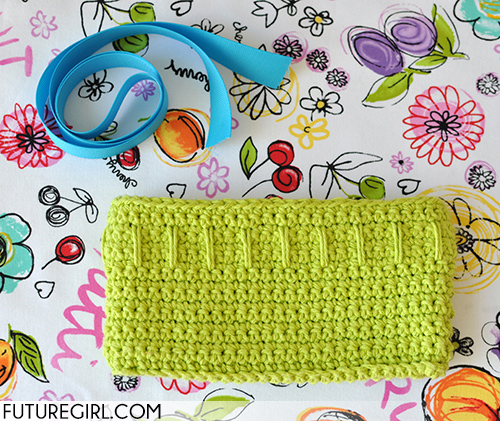 2. Find the side of your wristlet that doesn't have a spike crochet "belt loop" for your ribbon. This side has a spike.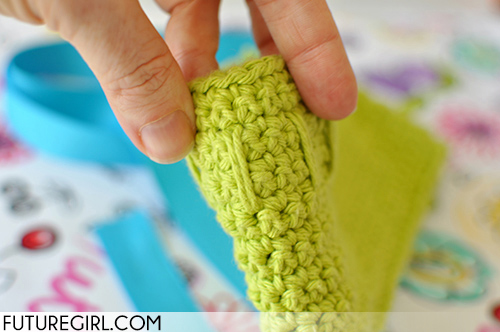 There's more! Read the full post -->

*** visit this post to leave a comment or share via social media ***
05 Jul 2014 5:01am GMT
04 Nov 2011
A not-so-little slice of genius from Instructables user DracoGT. The legs and frame are PVC pipe and fittings, painted black. The eye is an inkjet printer transparency illuminated with an LED Tap Light. And the body, of course, is the predominant seasonal gourd, artfully cut to suggest armor plate.
04 Nov 2011 8:00pm GMT
03 Nov 2011
So I recently stumbled upon the work of Ohio-based maker Keith Corcoran, and I'm in awe. Halloween is over, but I'm wishing I could go back in time and make a trip to Keith's "Funhouse" to experience the totality of his "haunt." A cotton candy cauldron, spooky skeleton doling out entry tickets, and a really creepy clown in a rocking chair are just some of the props littering his lawn.
03 Nov 2011 11:00pm GMT
This page at the University of Oregon bills itself as "the world's largest collection of anatomically correct fabric brain art." Shown here is Dr. Karen Norberg's The Knitted Brain.
03 Nov 2011 1:00pm GMT