13 Mar 2019
Last November I was invited to talk at the LinuxPiter conference. I held a presentation of the Ubports project, to which I still contribute in my little spare time.
The video recording from the conference has finally been published:
(there's also a version in Russian)
There was not a big audience, to be honest, but those that were there expressed a lot of interest in the project.
13 Mar 2019 4:07pm GMT
25 Feb 2019
This is the first report about Igalia's activities around Computer Graphics, specifically 3D graphics and, in particular, the Mesa3D Graphics Library (Mesa), focusing on the year 2018.
GL_ARB_gl_spirv and GL_ARB_spirv_extensions
GL_ARB_gl_spirv is an OpenGL extension whose purpose is to enable an OpenGL program to consume SPIR-V shaders. In the case of GL_ARB_spirv_extensions, it provides a mechanism by which an OpenGL implementation would be able to announce which particular SPIR-V extensions it supports, which is a nice complement to GL_ARB_gl_spirv.
As both extensions, GL_ARB_gl_spirv and GL_ARB_spirv_extensions, are core functionality in OpenGL 4.6, the drivers need to provide them in order to be compliant with that version.
Although Igalia picked up the already started implementation of these extensions in Mesa back in 2017, 2018 is a year in which we put a big deal of work to provide the needed push to have all the remaining bits in place. Much of this effort provides general support to all the drivers under the Mesa umbrella but, in particular, Igalia implemented the backend code for Intel's i965 driver (gen7+). Assuming that the review process for the remaining patches goes without important bumps, it is expected that the whole implementation will land in Mesa during the beginning of 2019.
Throughout the year, Alejandro Piñeiro gave status updates of the ongoing work through his talks at FOSDEM and XDC 2018. This is a video of the latter:
ETC2/EAC
The ETC and EAC formats are lossy compressed texture formats used mostly in embedded devices. OpenGL implementations of the versions 4.3 and upwards, and OpenGL/ES implementations of the versions 3.0 and upwards must support them in order to be conformant with the standard.
Most modern GPUs are able to work directly with the ETC2/EAC formats. Implementations for older GPUs that don't have that support but want to be conformant with the latest versions of the specs need to provide that functionality through the software parts of the driver.
During 2018, Igalia implemented the missing bits to support GL_OES_copy_image in Intel's i965 for gen7+, while gen8+ was already complying through its HW support. As we were writing this entry, the work has finally landed.
VK_KHR_16bit_storage
Igalia finished the work to provide support for the Vulkan extension VK_KHR_16bit_storage into Intel's Anvil driver.
This extension allows the use of 16-bit types (half floats, 16-bit ints, and 16-bit uints) in push constant blocks, and buffers (shader storage buffer objects). This feature can help to reduce the memory bandwith for Uniform and Storage Buffer data accessed from the shaders and / or optimize Push Constant space, of which there are only a few bytes available, making it a precious shader resource.
shaderInt16
Igalia added Vulkan's optional feature shaderInt16 to Intel's Anvil driver. This new functionality provides the means to operate with 16-bit integers inside a shader which, ideally, would lead to better performance when you don't need a full 32-bit range. However, not all HW platforms may have native support, still needing to run in 32-bit and, hence, not benefiting from this feature. Such is the case for operations associated with integer division in the case of Intel platforms.
shaderInt16 complements the functionality provided by the VK_KHR_16bit_storage extension.
SPV_KHR_8bit_storage and VK_KHR_8bit_storage
SPV_KHR_8bit_storage is a SPIR-V extension that complements the VK_KHR_8bit_storage Vulkan extension to allow the use of 8-bit types in uniform and storage buffers, and push constant blocks. Similarly to the the VK_KHR_16bit_storage extension, this feature can help to reduce the needed memory bandwith.
Igalia implemented its support into Intel's Anvil driver.
VK_KHR_shader_float16_int8
Igalia implemented the support for VK_KHR_shader_float16_int8 into Intel's Anvil driver. This is an extension that enables Vulkan to consume SPIR-V shaders that use Float16 and Int8 types in arithmetic operations. It extends the functionality included with VK_KHR_16bit_storage and VK_KHR_8bit_storage.
In theory, applications that do not need the range and precision of regular 32-bit floating point and integers, can use these new types to improve performance. Additionally, its implementation is mostly API agnostic, so most of the work we did should also help to have a proper mediump implementation for GLSL ES shaders in the future.
The review process for the implementation is still ongoing and is on its way to land in Mesa.
VK_KHR_shader_float_controls
VK_KHR_shader_float_controls is a Vulkan extension which allows applications to query and override the implementation's default floating point behavior for rounding modes, denormals, signed zero and infinity.
Igalia has coded its support into Intel's Anvil driver and it is currently under review before being merged into Mesa.
VkRunner
VkRunner is a Vulkan shader tester based on shader_runner in Piglit. Its goal is to make it feasible to test scripts as similar as possible to Piglit's shader_test format.
Igalia initially created VkRunner as a tool to get more test coverage during the implementation of GL_ARB_gl_spirv. Soon, it was clear that it was useful way beyond the implementation of this specific extension but as a generic way of testing SPIR-V shaders.
Since then, VkRunner has been enabled as an external dependency to run new tests added to the Piglit and VK-GL-CTS suites.
Neil Roberts introduced VkRunner at XDC 2018. This is his talk:
freedreno
During 2018, Igalia has also started contributing to the freedreno Mesa driver for Qualcomm GPUs. Among the work done, we have tackled multiple bugs identified through the usual testing suites used in the graphic drivers development: Piglit and VK-GL-CTS.
Khronos Conformance
The Khronos conformance program is intended to ensure that products that implement Khronos standards (such as OpenGL or Vulkan drivers) do what they are supposed to do and they do it consistently across implementations from the same or different vendors.
This is achieved by producing an extensive test suite, the Conformance Test Suite (VK-GL-CTS or CTS for short), which aims to verify that the semantics of the standard are properly implemented by as many vendors as possible.
In 2018, Igalia has continued its work ensuring that the Intel Mesa drivers for both Vulkan and OpenGL are conformant. This work included reviewing and testing patches submitted for inclusion in VK-GL-CTS and continuously checking that the drivers passed the tests. When failures were encountered we provided patches to correct the problem either in the tests or in the drivers, depending on the outcome of our analysis or, even, brought a discussion forward when the source of the problem was incomplete, ambiguous or incorrect spec language.
The most important result out of this significant dedication has been successfully passing conformance applications.
OpenGL 4.6
Igalia helped making Intel's i965 driver conformant with OpenGL 4.6 since day zero. This was a significant achievement since, besides Intel Mesa, only nVIDIA managed to do this too.
Igalia specifically contributed to achieve the OpenGL 4.6 milestone providing the GL_ARB_gl_spirv implementation.
Vulkan 1.1
Igalia also helped to make Intel's Anvil driver conformant with Vulkan 1.1 since day zero, too.
Igalia specifically contributed to achieve the Vulkan 1.1 milestone providing the VK_KHR_16bit_storage implementation.
Mesa Releases
Igalia continued the work that was already carrying on in Mesa's Release Team throughout 2018. This effort involved a continuous dedication to track the general status of Mesa against the usual test suites and benchmarks but also to react quickly upon detected regressions, specially coordinating with the Mesa developers and the distribution packagers.
The work was obviously visible by releasing multiple bugfix releases as well as doing the branching and creating a feature release.

CI
Continuous Integration is a must in any serious SW project. In the case of API implementations it is even critical since there are many important variables that need to be controlled to avoid regressions and track the progress when including new features: agnostic tests that can be used by different implementations, different OS platforms, CPU architectures and, of course, different GPU architectures and generations.
Igalia has kept a sustained effort to keep Mesa (and Piglit) CI integrations in good health with an eye on the reported regressions to act immediately upon them. This has been a key tool for our work around Mesa releases and the experience allowed us to push the initial proposal for a new CI integration when the FreeDesktop projects decided to start its migration to GitLab.
This work, along with the one done with the Mesa releases, lead to a shared presentation, given by Juan Antonio Suárez during XDC 2018. This is the video of the talk:
XDC 2018
2018 was the year that saw A Coruña hosting the X.Org Developer's Conference (XDC) and Igalia as Platinum Sponsor.
The conference was organized by GPUL (Galician Linux User and Developer Group) together with University of A Coruña, Igalia and, of course, the X.Org Foundation.
Since A Coruña is the town in which the company originated and where we have our headquarters, Igalia had a key role in the organization, which was greatly benefited by our vast experience running events. Moreover, several Igalians joined the conference crew and, as mentioned above, we delivered talks around GL_ARB_gl_spirv, VkRunner, and Mesa releases and CI testing.
The feedback from the attendees was very rewarding and we believe the conference was a great event. Here you can see the Closing Session speech given by Samuel Iglesias:
Other activities
Conferences
As usual, Igalia was present in many graphics related conferences during the year:
New Igalians in the team
Igalia's graphics team kept growing. Two new developers joined us in 2018:
Hyunjun Ko is an experienced Igalian with a strong background in multimedia. Specifically, GStreamer and Intel's VAAPI. He is now contributing his impressive expertise into our Graphics team.
Arcady Goldmints-Orlov is the latest addition to the team. His previous expertise as a graphics developer around the nVIDIA GPUs fits perfectly for the kind of work we are pushing currently in Igalia.
Conclusion
Thank you for reading this blog post and we look forward to more work on graphics in 2019!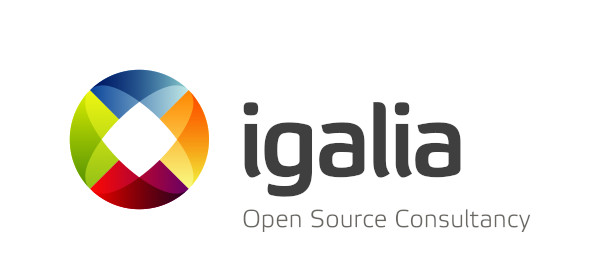 25 Feb 2019 2:50pm GMT
30 Jan 2019
It took a few days, but I've finally migrated my site to Nikola. I used to have blog.mardy.it served by Google's Blogger, the main sections of www.mardy.it generated with Jekyll, the image gallery served by the old and glorious Gallery2, plus a few leftovers from the old Drupal site.
discussion
by
Nicolas Alejandro
, on Flickr
While Jekyll is cool, I was immediately captivated by Nikola's ease of use and by its developers' promptness in answering questions in the forum. Also, one nice thing about Nikola (and Pelican, too) which I forgot to mention in my previous post is it's support for multilingual sites. I guess I'll have to translate this post in interlingua too, to give you a demonstration. :-)
Anyway, while I've fallen in love with static site generators, I still would like to give people the chance of leaving comments. Services like Disqus are easy to integrate, but given the way they can be (ab)used to track the users, I prefered to go for something self hosted. So, enter Isso.
Isso is a Python server to handle comments; it's simple to install and configure, and offers some nice features like e-mail notifications on new replies.
My Isso setup
Integrating Isso with Nikola was relatively easy, but the desire to keep a multilingual site and some hosting limitation made the process worth spending a couple of words.
FastCGI
First, my site if hosted by Dreamhost with a very basic subscription that doesn't allow me to keep long-running processes. After reading Isso's quickstart guide I was left quite disappointed, because it seemed that the only way to use Isso is to have it running all the time, or have a nginx server (Dreamhost offers Apache). Luckily, that's not quite the case, and more deployment approach are described in a separate page, including one for FastCGI (which is supported by Dreamhost). Those instructions are a bit wrong, but yours truly submitted some amendments to the documentation which will hopefully go live soon.
Importing comments
Isso can import comments from other sites, but an importer for Blogger (a.k.a. blogspot.com) was missing. So I wrote a quick and dirty tool for that job, and shared it in case it could be useful to someone else, too.
Multilingual sites
The default configuration of Nikola + Isso binds the comments to the exact URL that they were entered into. What I mean is that if your site supports multiple languages, and a user has entered a comment to an entry while visiting the English version of the site, users visiting the Italian version of the site would see same blog entry, but without that comment. That happens regardless of whether the blog entry has been translated into multiple languages or not: it's enough that the site has been configured for multiple languages.
My solution to fix the issue could not be accepted into Nikola as it would break old comments in existing sites, but if you are starting a new multilingual site you should definitely consider it.
Testers welcome
Given that I've deployed Isso as a CGI, it's understandable that it's not the fastest thing ever: it takes some time to startup, so comments don't appear immediately when you open a page. However, once it's started it stays alive for several seconds, and that seems to help with performance when commenting.
Anyway, the real reason why I've written all this is to kindly ask you to write a comment on this post :-) Extra points if you leave your e-mail address and enable the reply notifications, and let me know if you receive a notification once I'll reply to your comment. As far as I understand, you won't get a notification when someone adds an unrelated comment, but only when the "reply" functionality is used.
But really, should the commenting system be completely broken, I'm sure you'll find a way to contact me, if you need to. :-)
30 Jan 2019 8:21pm GMT
12 Nov 2011
Shopping for 3D TV (again), few findings:

There are no non-LED 3D TVs for sale in this part of world anymore (in particular, my older favorite, LE40C750 is no longer available)
Samsung D6xxx series (the cheapest) were caught red-handed not providing FullHD resolution in 3D: via Samygo. (Note from myself: Samsung was caught because lots of people actually buy their stuff, what one can think about other vendors?)
LG goes out of line of vendors with 3D shutter glasses technology with their FPR ("Cinema 3D" in marketing speak) technology. It uses passive (no power needed) polarized glasses, like RealD cimenas. Announced April (on these longitudes), already in local shops at not-so-indecent prices. FPR is Film Patterned Retarder, and I hope the last word is spelled right, because I have high hopes for this tech. It shares the same issue as Samsung D6xxx: there won't FullHD here for sure, but at least it's official and there're other benefits.
12 Nov 2011 6:55pm GMT
I finally going to get Arduino, and while I'm choosing flavor and waiting for it, I can't help but disassembling all devices I have at home, each time speaking: "This must have Arduino inside!" (meaning of course that I expect it to be based on general-purpose MCU). Gosh, I usually get "blob chip" (uncased chip with blob of epoxy on top).

Well, I finally had my expectations fulfilled - Luxeon SP-1 voltage stabilizer/cutter features ATMEGA48V-10PU (Flash: 4k, EEPROM: 256, RAM:512). Not only that, it is installed in DIP socket! Buy from Luxeon, they're hacker-friendly ;-).

I bought the device actually for a wattmeter it features (which fact is hard to figure out from common specs found in the shops, I accidentally read somebody mentioning it on a forum). The wattmeter is of course not bright - for a lamp rated 100W it shows 88W, and for more powerful equipment (like perforator) understates wattage even more (maybe it's difference between real and apparent power factor).

Still, for $17 you get Arudino-alike with voltage/current sensor and hacking possibility. Woot!

BOM:
High-power board:

Relay: Coil: 24VDC, 5A/240VAC
7805
Coil transformer LR-019B
MCU board:

ATMEGA48V-10PU
2 buttons
2 LEDs (red & green)
3-digit 7-segment LED indicator
12 Nov 2011 5:58pm GMT
10 Nov 2011
Kindle:


Linux kernel module tricks:

(build module from a kernel source tarball using currently installed kernel config)
10 Nov 2011 3:21pm GMT
19 Oct 2011
In Debian Unstable the transition to Gnome 3 is taking place; when Gnome 3.0 firstly came out some unnamed geeky users complained loudly about the design decisions of the development team to push strongly towards gnome-shell as a new default UI; gnome-shell was designed focusing on usability (usability is a metric relative to a certain target audience BTW) and simplicity, hiding a lot of details from the users. Obviously you can never make everyone happy so some of us simply happened to be "out of target": you know us computer people (*cough cough*), we like to be in charge and control The Machine... I must admit I still don't have a definitive opinion about the gnome-shell concept, for now I just know that it does not suit me; I am going to try it eventually, maybe I'll get used to it, but in the mean time I need my desktop back just like I shaped it through the years; can this be done without loosing all the good Gnome technologies (Empathy over all of them)?
To be completely fair I have to say that there is little to complain about with Gnome developers, we can still get our good old GNOME desktop fully back by using the fall-back mode based on gnome-panel and live happily ever after, let's take a look at how this can be accomplished.
NOTE: GNOME people state that the fall-back mode is meant for systems with older graphic cards which cannot run gnome-shell, however it can very well be seen as a good opportunity for those who do not want to run gnome-shell just yet.
Getting back to the topic: some minor touches are needed to make the panel look more like what we are used to, maybe some of these settings could even become default for fall-back mode, we'll see.
First, enable fall-back mode (on Debian there is a dedicated session you can choose from the Log-in Manager for that) and change some desktop settings, in a terminal type:

$ gsettings set org.gnome.desktop.session session-name 'gnome-fallback'
$ gsettings set org.gnome.desktop.interface 'menus-have-icons' true
$ gsettings set org.gnome.desktop.interface 'buttons-have-icons' true
$ gsettings set org.gnome.desktop.background 'show-desktop-icons' true

gnome-tweak-tool can be used for some of these settings like shown in the attached images.
Then rearrange the applets on the panel as you please (use Alt-RightClick to access the panel properties), and fix the theming using this patch to have a light panel again (against gnome-themes-standard=3.0.2-1):

$ mkdir $HOME/.themes
$ cd $HOME/.themes
$ cp -r /usr/share/themes/Adwaita Adwaita-fallback
$ cd Adwaita-fallback
$ patch -p1 < $HOME/adwaita-fallback-panel-theme.patch
$ gsettings set org.gnome.desktop.interface 'gtk-theme' 'Adwaita-fallback'

Some final touches for the Metacity window manager and to the clock applet, and we are all set:

$ gconftool-2 --type string --set /apps/metacity/general/focus_mode mouse
$ gconftool-2 --type boolean --set /apps/metacity/general/compositing_manager true
$ gconftool-2 --type string --set /apps/panel3-applets/clock/custom_format '<span color="#333">%a %d %b</span> <b>%H:%M</b>'
$ gconftool-2 --type string --set /apps/panel3-applets/clock/format custom

Ah, in the new gnome-panel based on Gtk3 there are still some details to take care of, I hope issues like that will be addressed and that the panel will be supported for quite some time.
Attached files:

Adwaita theme patch for fall-back mode
19 Oct 2011 9:37pm GMT
09 Jun 2011
After letting us wait for a bit longer than scheduled (13 days), the hospital initiated the contractions. For the first couple of hours, everything went just perfect, but then the little one got stuck on the way and we had to resort to a cesarean section. Lara Marie Lauer was born 8th of June at 04:41 (AM) with 3460 gramms and 49 cm.
Mummy was still on intensive care and so they gave her to me. I can't express the feelings I had in this very moment. I'm still kind of overwhelmed every time I see her. Thanks for all of you who waited anxiously with me and those who prayed for us. The most important tasks for the near future is getting Mummy to recover and Lara Marie to become accustomed to us and the rest of the outside world.
Please bear with me if in the next time I'm not as responsive as usually
09 Jun 2011 4:06pm GMT
30 May 2011
And now for something completely different… while we are all waiting for my baby to arrive (who was scheduled for 25th of May), she just received her first greeting card - together with a personalized bib and a towel (with integrated hood - pretty fancy!) from my good friends at #openmoko-cdevel.
Guys, seeing this card was very heartwarming - it means a lot to me that you share my anticipation, thanks a lot! And I'm 100% sure she will appreciate her gifts… now let's cross fingers it won't take much longer… waiting is the hardest part of it
Yours,
Mickey.
30 May 2011 8:54am GMT