18 Sep 2018
Ever since I started blogging about my role in FSFE as Fellowship representative, I've been receiving communications and queries from various people, both in public and in private, about the relationship between FSF and FSFE. I've written this post to try and document my own experiences of the issue, maybe some people will find this helpful. These comments have also been shared on the LibrePlanet mailing list for discussion (subscribe here)
Being the elected Fellowship representative means I am both a member of FSFE e.V. and also possess a mandate to look out for the interests of the community of volunteers and donors (they are not members of FSFE e.V). In both capacities, I feel uncomfortable about the current situation due to the confusion it creates in the community and the risk that volunteers or donors may be confused.
The FSF has a well known name associated with a distinctive philosophy. Whether people agree with that philosophy or not, they usually know what FSF believes in. That is the power of a brand.
When people see the name FSFE, they often believe it is a subsidiary or group working within the FSF. The way that brands work, people associate the philosophy with the name, just as somebody buying a Ferrari in Berlin expects it to do the same things that a Ferrari does in Boston.
To give an example, when I refer to "our president" in any conversation, people not knowledgeable about the politics believe I am referring to RMS. More specifically, if I say to somebody "would you like me to see if our president can speak at your event?", some people think it is a reference to RMS. In fact, FSFE was set up as a completely independent organization with distinct membership and management and therefore a different president. When I try to explain this to people, they sometimes lose interest and the conversation can go cold very quickly.
FSFE leadership have sometimes diverged from FSF philosophy, for example, it is not hard to find some quotes about "open source" and one fellow recently expressed concern that some people behave like "FSF Light". But given that FSF's crown jewels are the philosophy, how can an "FSF Light" mean anything? What would "Ferrari Light" look like, a red lawnmower? Would it be a fair use of the name Ferrari?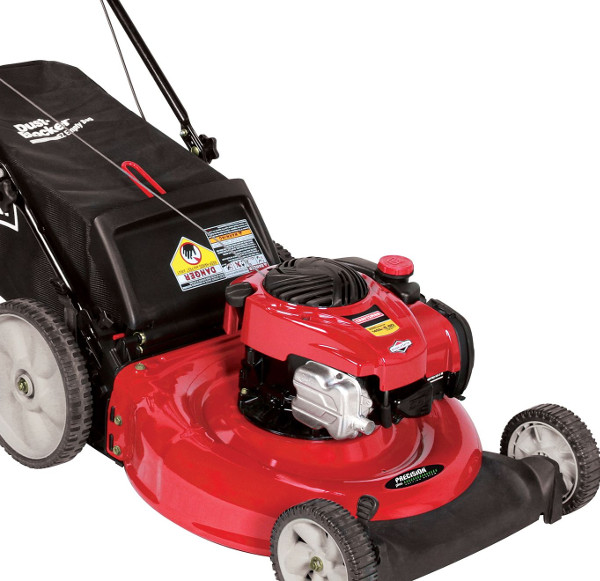 Some concerned fellows have recently gone as far as accusing the FSFE staff of effectively domain squatting or trolling the FSF (I can't link to that because of FSFE's censorship regime). When questions appear about the relationship in public, there is sometimes a violent response with no firm details. (I can't link to that either because of FSFE's censorship regime)
The FSFE constitution calls on FSFE to "join forces" with the FSF and sometimes this appears to happen but I feel this could be taken further.
FSF people have also produced vast amounts of code (the GNU Project) and some donors appear to be contributing funds to FSFE in gratitude for that or in the belief they are supporting that. However, it is not clear to me that funds given to FSFE support that work. As Fellowship representative, a big part of my role is to think about the best interests of those donors and so the possibility that they are being confused concerns me.
Given the vast amounts of money and goodwill contributed by the community to FSFE e.V., including a recent bequest of EUR 150,000 and the direct questions about this issue I feel it is becoming more important for both organizations to clarify the issue.
FSFE has a transparency page on the web site and this would be a good place to publish all documents about their relationship with FSF. For example, FSFE could publish the documents explaining their authorization to use a name derived from FSF and the extent to which they are committed to adhere to FSF's core philosophy and remain true to that in the long term. FSF could also publish some guidelines about the characteristics of a sister organization, especially when that organization is authorized to share the FSF's name.
In the specific case of sister organizations who benefit from the tremendous privilege of using the FSF's name, could it also remove ambiguity if FSF mandated the titles used by officers of sister organizations? For example, the "FSFE President" would be referred to as "FSFE European President", or maybe the word president could be avoided in all sister organizations.
People also raise the question of whether FSFE can speak for all Europeans given that it only has a large presence in Germany and other organizations are bigger in other European countries. Would it be fair for some of those other groups to aspire to sister organization status and name-sharing rights too? Could dozens of smaller FSF sister organizations dilute the impact of one or two who go off-script?
Even if FSFE was to distance itself from FSF or even start using a new name and philosophy, as a member, representative and also volunteer I would feel uncomfortable with that as there is a legacy of donations and volunteering that have brought FSFE to the position the organization is in today.
That said, I would like to emphasize that I regard RMS and the FSF, as the original FSF, as having the final authority over the use of the name and I fully respect FSF's right to act unilaterally, negotiate with sister organizations or simply leave things as they are.
If you have questions or concerns about this topic, I would invite you to raise them on the LibrePlanet-discuss mailing list or feel free to email me directly.
18 Sep 2018 11:21pm GMT

It may be the biggest story in open source in 2018, a year that saw Microsoft purchase GitHub. Linus Torvalds replaced the Code of Conflict for the Linux kernel with a Code of Conduct. In a message on the Linux Kernel Mailing List (LKML), Torvalds explained that he was taking time off to examine the way he led the kernel development community.
Torvalds has taken a lot of flak for his style over the years, including on this blog. While he has done an excellent job shepherding the technical development of the Linux kernel, his community management has often - to put it mildly - left something to be desired. Abusive and insulting behavior is corrosive to a community, and Torvalds has spent the better part of the last three decades enabling and partaking in it.
But he has seen the light, it would seem. To an outside observer, this change is rather abrupt, but it is welcome. Reaction to his message has been mixed. Some, like my friend Jono Bacon, have advocated supporting Linus in his awakening. Others take a more cynical approach:
<figure class="wp-block-embed-twitter wp-block-embed is-type-rich is-provider-twitter">
Oh look, an abusive OSS maintainer finally admitted, after *decades* of abusive and toxic behavior, that his behavior *might* be an issue.

And a bunch of people I follow are tripping all over themselves to give him cookies for that.

- Kelly Ellis (@justkelly_ok) September 17, 2018
<script async="async" charset="utf-8" src="https://platform.twitter.com/widgets.js"></script> </figure>
I understand Kelly's position. It's frustrating to push for a more welcoming and inclusive community only to be met with insults and then when someone finally comes around to have everyone celebrate. Kelly and others who feel like her are absolutely justified in their position.
For myself, I like to think of it as a modern parable of the prodigal son. As tempting as it is to reject those who awaken late, it is better than them not waking at all. If Linus fails to follow through, it would be right to excoriate him. But if he does follow through, it can only improve the community around one of the most important open source projects. And it will set an example for other projects to follow.
I spend a lot of time thinking about community, particularly since I joined Red Hat as the Fedora Program Manager a few months ago. Community members - especially those in a highly-visible role - have an obligation to model the kind of behavior the community needs. This sometimes means a patient explanation when an angry rant would feel better. It can be demanding and time-consuming work. But an open source project is more than just the code; it's also the community. We make technology to serve the people, so if our communities are not healthy, we're not doing our jobs.
The post Linus's awakening appeared first on Blog Fiasco.
18 Sep 2018 12:02pm GMT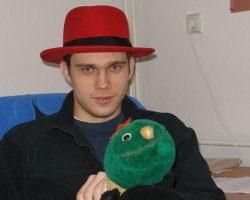 Many users like hidden system titlebar as Firefox feature although it's not finished yet. But we're very close and I hope to have Firefox 64 in shape that the title bar can be disabled by default at least on Gnome and matches Firefox outfit at Windows and Mac.
Thunderbird 60 was finally released for Fedora and comes with a basic version of the feature as it was introduced at Firefox 60 ESR. There's a simple checkbox at "Customize" page at Firefox but Thunderbird is missing an easy switch.
To disable the title bar at Thunderbird 60, you need to go to system menu Edit -> Preferences and choose Advanced tab. Then click at Config Editor at page left bottom corner, open it and look for mail.tabs.drawInTitlebar. Double clik on it and your bird should be titleless

18 Sep 2018 8:58am GMT