22 Aug 2019
Mark today as the day that Android for geeks and enthusiasts died, and the day that the world's most popular operating system turned into Apple finally matured. The enjoyable pastime of guessing if Android Q would be known as Qi Lime Pie is at an end, with Google's announcement that it will instead be known […]

Come comment on this article: Say goodbye to Android Q and hello to Android 10

22 Aug 2019 3:09pm GMT
Not many people may be using an XBOX Elite controller but when support for such is added to your favorite gaming console, then we pay attention. A few months ago, we reported the NVIDIA SHIELD added wired XBOX Elite controller support. Today, the Android team has announced that it's bringing controller mapping for the Xbox […]
22 Aug 2019 3:00pm GMT
LG's first announcement at IFA 2019 won't be a flagship, but instead a refresh of their budget K series line of phones. They're bringing several flagship features down to the wallet-friendly line, and both new phones have spacious screens. First up is the K50S, the higher-end of the two phones. You're getting a large 6.5-inch […]

Come comment on this article: LG launches new K50S and K40S phones, offering tons of features on a budget

22 Aug 2019 2:55pm GMT
Have you ever accidentally deleted a super important text message that you realized you'll need tomorrow? Lost a ton of contacts because something went sideways on your phone, like your SD card going bad? That's a reason to panic, we get it. But you don't have to freak out. There's an easy way to recover […]

Come comment on this article: Recover deleted information from your Android smartphone with EaseUS's MobiSaver recovery software

22 Aug 2019 2:30pm GMT
Ever since the Google Nest acquisition happened some five years ago, we've seen a number of Nest products. It was only recently that Google has started testing out "Move to" controls on Nest Hub which could mean further integration of the two brands. It was only yesterday when we learned Nest users can now migrate […]
22 Aug 2019 2:00pm GMT
Things are looking up for Samsung with the release of its latest Galaxy device. At least in the early days in its native country. The Galaxy Note 10 has officially gone on sale in South Korea after getting a record number of 1.3 million pre-orders. It's the highest number that they have gotten in terms […]
22 Aug 2019 1:00pm GMT
Ads play a major role in sustaining the free and open web. They underwrite the great content and services that people enjoy and support a diverse universe of creators and publishers. But the ad-supported web is at risk if digital advertising practices don't evolve to reflect people's changing expectations around how data is collected and used.
The mission is clear: we need to ensure that people all around the world can continue to access ad supported content on the web while also feeling confident that their privacy is protected. As we shared in May, we believe the path to making this happen is also clear: increase transparency into how digital advertising works, offer users additional controls, and ensure that people's choices about the use of their data are respected.
Working together across the ecosystem
The web ecosystem is complex-it includes users, publishers, advertisers, technology and service providers, advocacy groups, regulatory bodies and more. We've seen that approaches that don't account for the whole ecosystem-or that aren't supported by the whole ecosystem-will not succeed. For example, efforts by individual browsers to block cookies used for ads personalization without suitable, broadly accepted alternatives have fallen down on two accounts.
First, blocking cookies materially reduces publisher revenue. Based on an analysis of a randomly selected fraction of traffic on each of the 500 largest Google Ad Manager publishers globally over the last three months, we evaluated how the presence of a cookie affected programmatic revenue. Traffic for which there was no cookie present yielded an average of 52 percent less revenue for the publisher than traffic for which there was a cookie present. Lower revenue for traffic without a cookie was consistent for publishers across verticals-and was especially notable for publishers in the news vertical. For the news publishers in the studied group, traffic for which there was no cookie present yielded an average of 62 percent less revenue than traffic for which there was a cookie present.1
Second, broad cookie restrictions have led some industry participants to use workarounds like fingerprinting, an opaque tracking technique that bypasses user choice and doesn't allow reasonable transparency or control. Adoption of such workarounds represents a step back for user privacy, not a step forward.
Exploring new privacy-forward standards for the web
Today, Chrome shared an update on their efforts to explore new foundational technologies for the web that will deliver on the vision laid out above-widespread access to free content and strong privacy for users. Chrome has offered a number of preliminary proposals to the web standards community in areas such as conversion measurement, fraud protection and audience selection. The goal of these proposals is to promote a dialog on ways browsers could advance user privacy, while still ensuring publishers can earn what they need to fund great content and user experiences, and advertisers can deliver relevant ads to the right people and measure their impact.
Getting the web standards community to work on developing a new set of technologies is a tall order, but it's not unprecedented. The community has worked together on a number of similar challenges over the years-such as gaining consensus to phase out browser plug-ins and reaching agreement to move away from Flash. We expect this will take years, not months, and we don't anticipate any near-term changes to how our ads products work on Chrome. But this is important work and we support the effort.
Pursuing a new level of ads transparency and user control
While Chrome explores new technologies for the web, we're also acting on the commitment we made in May of this year to increase the transparency of digital ads and offer users more control. Over the past few months, we've been listening to feedback from users and partners, and have arrived at an initial proposal to give people more visibility into and control of the data used for advertising. We've begun sharing this proposal for discussion to key industry and stakeholder groups and we're eager to hear and incorporate feedback.
Whether it's working with the standards community to explore a new set of technologies, or getting feedback from participants across the digital ads industry on a proposal to increase transparency and offer users more control, Google is committed to partnering with others to raise the bar for how data is collected and used. Only by working together can we define and implement new practices that result in better, more privacy-focused experiences for users while addressing the requirements of publishers and advertisers that fund and ensure access to free content on the web.
---
1. Google Ad Manager data; n=500 global publishers; Analysis based on an A/B experiment where cookies are disabled on a randomly selected fraction of each publisher's traffic; May-August 2019
22 Aug 2019 1:00pm GMT
Privacy is paramount to us, in everything we do. So today, we are announcing a new initiative to develop a set of open standards to fundamentally enhance privacy on the web. We're calling this a Privacy Sandbox.
Technology that publishers and advertisers use to make advertising even more relevant to people is now being used far beyond its original design intent - to a point where some data practices don't match up to user expectations for privacy. Recently, some other browsers have attempted to address this problem, but without an agreed upon set of standards, attempts to improve user privacy are having unintended consequences.
First, large scale blocking of cookies undermine people's privacy by encouraging opaque techniques such as fingerprinting. With fingerprinting, developers have found ways to use tiny bits of information that vary between users, such as what device they have or what fonts they have installed to generate a unique identifier which can then be used to match a user across websites. Unlike cookies, users cannot clear their fingerprint, and therefore cannot control how their information is collected. We think this subverts user choice and is wrong.
Second, blocking cookies without another way to deliver relevant ads significantly reduces publishers' primary means of funding, which jeopardizes the future of the vibrant web. Many publishers have been able to continue to invest in freely accessible content because they can be confident that their advertising will fund their costs. If this funding is cut, we are concerned that we will see much less accessible content for everyone. Recent studies have shown that when advertising is made less relevant by removing cookies, funding for publishers falls by 52% on average1.
So we are doing something different. We want to find a solution that both really protects user privacy and also helps content remain freely accessible on the web. At I/O, we announced a plan to improve the classification of cookies, give clarity and visibility to cookie settings, as well as plans to more aggressively block fingerprinting. We are making progress on this, and today we are providing more details on our plans to restrict fingerprinting. Collectively we believe all these changes will improve transparency, choice, and control.
But, we can go further. Starting with today's announcements, we will work with the web community to develop new standards that advance privacy, while continuing to support free access to content. Over the last couple of weeks, we've started sharing our preliminary ideas for a Privacy Sandbox - a secure environment for personalization that also protects user privacy. Some ideas include new approaches to ensure that ads continue to be relevant for users, but user data shared with websites and advertisers would be minimized by anonymously aggregating user information, and keeping much more user information on-device only. Our goal is to create a set of standards that is more consistent with users' expectations of privacy.
We are following the web standards process and seeking industry feedback on our initial ideas for the Privacy Sandbox. While Chrome can take action quickly in some areas (for instance, restrictions on fingerprinting) developing web standards is a complex process, and we know from experience that ecosystem changes of this scope take time. They require significant thought, debate, and input from many stakeholders, and generally take multiple years.
To move things forward as quickly as possible, we have documented the specific problems we are trying to solve together, and we are sharing a series of explainers with the web community. We have also summarized these ideas today on the Chromium blog.
We look forward to getting feedback on this approach from the web platform community, including other browsers, publishers, and their advertising partners. Thank you in advance for your help and input on this process - we believe that we must solve these problems together to ensure that the incredible benefits of the open, accessible web continue into the next generation of the internet.
1 Google Ad Manager data; n=500 global publishers; Analysis based on an A/B experiment where cookies are disabled on a randomly selected fraction of each publisher's traffic; May-August 2019. More information available on the Google ads blog.
22 Aug 2019 1:00pm GMT
Over the last decade, Android's open platform has created a thriving community of manufacturers and developers that reach a global audience with their devices and apps. This has expanded beyond phones to tablets, cars, watches, TVs and more-with more than 2.5 billion active devices around the world. As we continue to build Android for everyone in the community, our brand should be as inclusive and accessible as possible-and we think we can do better in a few ways.

Android Q is Android 10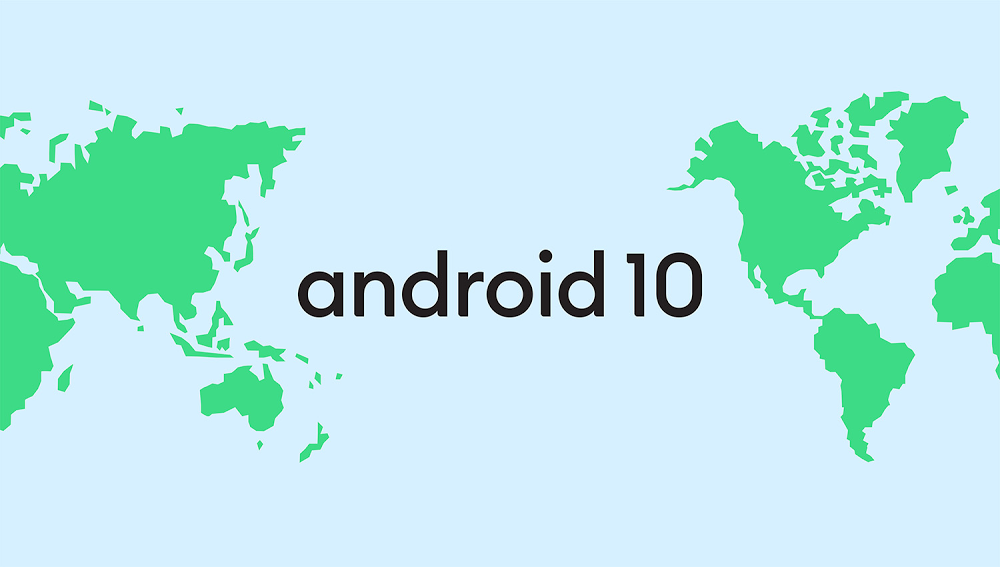 First, we're changing the way we name our releases. Our engineering team has always used internal code names for each version, based off of tasty treats, or desserts, in alphabetical order. This naming tradition has become a fun part of the release each year externally, too. But we've heard feedback over the years that the names weren't always understood by everyone in the global community.
For example, L and R are not distinguishable when spoken in some languages. So when some people heard us say Android Lollipop out loud, it wasn't intuitively clear that it referred to the version after KitKat. It's even harder for new Android users, who are unfamiliar with the naming convention, to understand if their phone is running the latest version. We also know that pies are not a dessert in some places, and that marshmallows, while delicious, are not a popular treat in many parts of the world.
As a global operating system, it's important that these names are clear and relatable for everyone in the world. So, this next release of Android will simply use the version number and be called Android 10. We think this change helps make release names simpler and more intuitive for our global community. And while there were many tempting "Q" desserts out there, we think that at version 10 and 2.5 billion active devices, it was time to make this change.
A refreshed look for the brand
The Android brand has evolved over time. Back in 2014, we updated our logo and brand color, and this year, we're introducing a more modern, accessible look.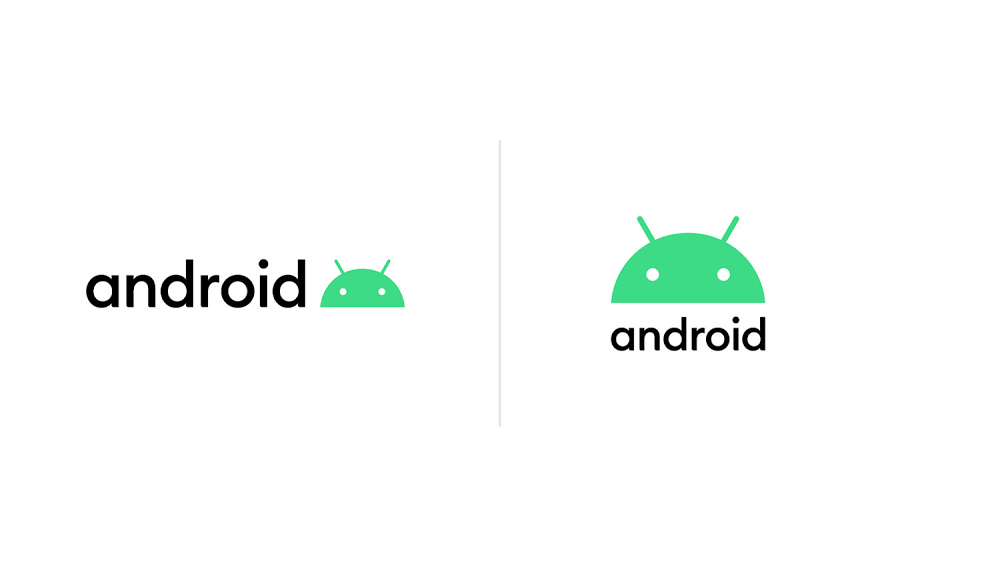 The design of the logo draws inspiration from the most recognizable non-human member of the community, the Android robot. The robot belongs to everyone in the community, and has long been a symbol of the fun and curiosity at the heart of Android. Now, it has a special place in our logo.
We also changed the logo from green to black. It's a small change, but we found the green was hard to read, especially for people with visual impairments. The logo is often paired with colors that can make it hard to see-so we came up with a new set of color combinations that improve contrast.

We'll officially start using the updated logo in the coming weeks with the final release of Android 10. Thank you to the community for supporting Android and inspiring us over the years.

22 Aug 2019 1:00pm GMT
21 Aug 2019
Boris Valusek, Design Lead, Google Play
The Google Play Store has over two billion monthly active users coming to find the right app, game, and other digital content. To improve the overall store experience, we're excited to roll out a complete visual redesign. Aligning with Material design language, we're introducing several user-facing updates to deliver a cleaner, more premium store that improves app discovery and accessibility for our diverse set of users.
To make browsing faster and easier, we've introduced a new navigation bar at the bottom of the Play Store on mobile devices and a new left navigation on tablets and Chrome OS. There are now two distinct destinations for games and apps, which helps us better serve users the right kind of content. Once users find the right app or game, the updated store listing page layout surfaces richer app information at the top of each page as well as a more prominent call-to-action button. This makes it easier for users to see the important details and make a decision to install your app. You'll also notice our new icon system with a uniform shape, helping content to stand out more over UI. If you haven't done so already, make sure to update your icon following the new icon specifications as soon as possible.
If you're looking for best practices to make a compelling store listing page, we have several resources to help. To ensure your page resonates well with Android users, use store listing experiments to test for the best app icon, images, video, and descriptions on Google Play. You can also tailor your marketing messages to specific user groups based on their country, install state or even pre-registration by creating custom store listings. For even more, try our free e-learning resource, Academy for App Success.
How useful did you find this blogpost?
21 Aug 2019 5:00pm GMT
20 Aug 2019
Posted by Jamal Eason, Product Manager, Android
Have you ever wished that Android Studio was faster, more performant, and more memory efficient? If so, then
download
Android Studio 3.5 today. This stable version of Android Studio is a different kind of release where the Android Studio team took a step back from large feature work for eight months and instead focused on product quality to further accelerate your day-to-day app development. We called this initiative Project Marble, and it focused on making the fundamental features and flows of Android Studio & Emulator rock-solid by looking at three core areas: system health, feature polish, and bugs. Working on Project Marble was in direct response to feedback from you and we continue to welcome any further feedback you have.
To improve system health in Android Studio, we first created a new set of infrastructure and internal dashboards to better detect performance problems. We did this to establish a safety net to catch issues that are typically difficult to catch with regular unit testing. Then, the team addressed a range of issues from fixing over 600 bugs, 50 memory leaks, 20 IDE hangs, and improving XML & Kotlin typing latency. Additionally, for the Android Emulator, we decreased the CPU and memory impact on your development machine. Project Mable was a focused period to work on the IDE and Android Emulator system health but it also uncovered a set of quality areas we will continue to work on going forward.
On top of memory and performance, we spent time polishing and fixing core user facing feature areas. For example, we took a look at the app deployment flow to a device, and completely re-architectured and replaced Instant Run with Apply Changes so that it's more reliable and trusted. With Apply Changes, we no longer modify an APK during your build but instead, we use runtime instrumentation to redefine classes on the fly. If you want to quickly edit code and see code changes, you should try Android Studio 3.5 today.
Lastly, over the course of Project Marble we fixed bugs which landed in Android Studio in 3.5. We are thankful to those who filed bug reports and engaged with us on
social media
. We are especially thankful for the over
40 external contributors
in the Android community that diligently worked with us in filing and resolving critical quality issues in Android Studio 3.5. Project Marble is not the end of quality work for the Android Studio team, but this latest stable release is a major milestone of our on-going quality investment into the IDE. With the quality work and new infrastructure put in place during Project Marble, we hope that you are even more productive in developing Android apps when you
download
and use Android Studio 3.5.
There are many quality changes we made to Android Studio 3.5. To see the full list of changes, see the
Android Studio 3.5 beta release
blog and
release notes
. But you can dive into some of the highlights of the changes below:
System Health
System health improvements during Project Marble was a combination of memory performance, typing & user interfaces freezes, build speed, CPU usage, and I/O performance. For each of these areas we created new ways to detect issues during development and a better process to analyze your feedback both from opt-in analytics and bugs that you file.
Our system health work has many under the hood improvements but a few notable changes include:
Auto-recommend Memory Settings
With Android Studio 3.5, the IDE will recognize when an app project needs more RAM on a machine with higher RAM capacity and will notify you to increase the memory heap size or you can adjust the settings yourself under
Appearance & Behavior → Memory Settings
.
Memory Settings
User Interface Freezes
During the Project Marble development timeframe, we found in our opt-in product analytics that XML code editing was notably slower in the IDE. With this data point, we optimized XML typing, and have measurably better performance in Android Studio 3.5. You can see below that editing data binding expressions in XML is faster due to typing latency improvements.
| | |
| --- | --- |
| Code Editing Before - Android Studio 3.4 | Code Editing After - Android Studio 3.5 |
Build Speed
For Android Studio 3.5 we made many speed improvements but a significant change is the addition of incremental build support to the
top annotation processors
including Glide, AndroidX data binding, Dagger, Realm, and Kotlin (KAPT). Incremental support can make a notable impact on build speed. Learn more
here
.
Disk I/O File Access Speed
For users on Microsoft® Windows®, we found that disk I/O access times were notable higher on average than other platforms. Digging into the data, we found the default configuration of anti-virus scanners did not optimally exclude build output folders. In Android Studio 3.5, we detect this situation and help guide you through the optimal setup.
System Health Notification - Anti-virus Check
Feature Polish
In addition to improving system health we relooked at a few critical users flows to address bugs and user friction. The areas we looked at ranged from data binding, layout editor, ChromeOS support to project upgrades. One notable area of improvement to highlight is the app deployment flow:
Apply Changes
During the Project Marble time period, we removed Instant Run and re-architectured and implemented from the ground-up a more practical approach in Android Studio 3.5 called
Apply Changes
. Apply Changes uses platform-specific APIs from Android Oreo and higher to ensure reliable and consistent behavior; unlike Instant Run, Apply Changes does not modify your APK. To support the changes, we re-architected the entire deployment pipeline to improve deployment speed, and also tweaked the run and deployment toolbar buttons for a more streamlined experience.
Apply Changes Buttons
App Deployment User Flow
To recap, Android Studio 3.5 has hundreds of bug fixes and notable changes in these core areas:
System Health
Memory Settings
Memory Usage Report
Reduce Exceptions
User Interface Freezes
Build Speed
IDE Speed
Lint Code Analysis
I/O File Access
Emulator CPU Usage
Feature Polish
Apply Changes
Gradle Sync
Project Upgrades
Layout Editor
Data Binding
App Deployment
C++ Improvements
Intellij 2019.1 Platform Update
Conditional Delivery for Dynamic Feature Support
Emulator Foldables & Google Pixel Device Support
Chrome OS Support
Check our the Android Studio
release notes page
for more details and read about deep dives into several areas of Project Marble in the following Medium blog posts & Google I/O talk:
Opt-In & Feedback
The specific areas and the approach we took to optimize Android Studio for Project Marble were all based on your feedback and metrics data. The aggregate metrics you can opt-in to inside of Android Studio allow us to figure out if there are broader problems in the product for all users, and the data also allows the team to prioritize feature work appropriately. There are are a couple pathways to help us build better insights. At a baseline, you can opt-in to metrics, by going to
Preferences /Settings → Appearance & Behavior → Data Sharing
.
IDE Data Sharing
Additionally, throughout the year, you might see user sentiment emojis in the bottom corner of the IDE. Those icons are a lightweight way to inform the Android Studio team on how things are going and to give us in-context feedback, and the fastest way to log a bug and send to the team.
IDE User Feedback
Getting Started
Download
Download Android Studio 3.5 from the
download page
. If you are using a previous release of Android Studio, you can simply update to the latest version of Android Studio.
To use the mentioned Android Emulator features make sure you are running at least Android Emulator v29.1.9 downloaded via the Android Studio SDK Manager.
As mentioned above, we appreciate any feedback on things you like, and issues or features you would like to see. If you find a bug or issue, feel free to
file an issue
. Follow us -- the Android Studio development team ‐ on
Twitter
and on
Medium
.
20 Aug 2019 5:00pm GMT
15 Aug 2019
Posted by Ian Stoba, Program Manager, Accessibility Engineering
With billions of Android devices in use around the world and millions of apps available on the Play Store, it might seem difficult to drive change across the entire ecosystem, but the Accessibility Developer Infrastructure team is doing just that.
Every time a developer uploads an APK or app bundle to the open or closed tracks, Play tests this upload on various device models running different versions of Android and generates a pre-launch report to inform the developer of issues.
One year ago, the team added accessibility suggestions to the report based on industry best practices and Google's own experience. These tests check for common issues that can make an app harder to use by people with disabilities. For example, they check that buttons are large enough to be comfortable for people to press, and that text has enough contrast with the background to be easier to read.
Since launching in July 2018, more than 3.8 million apps have been tested and over 171 million suggestions have been made to improve accessibility. Along with each suggestion, the developer gets detailed information about how to implement it. Every developer, from a one-person startup to a large enterprise, can benefit from the accessibility suggestions in the pre-launch report.
We are already seeing the real-world impact of these efforts. This year at Google I/O, the number of developers signing up for in-person accessibility consultations was four times the number from 2018. Googlers staffing these sessions reported that the developers had specific questions that were often based on the suggestions from the pre-launch report. The focused questions allowed the Googlers to give more actionable recommendations. These developers found that improving accessibility isn't just the right thing to do, it also makes good business sense by increasing the potential market for their apps.
Accessibility tests in the pre-launch report are just one way Google is raising awareness about accessibility in the global developer community. We partnered with Udacity to create a free online course about web accessibility, released our Accessibility Scanner for Android on the Play Store, and published iOS Accessibility Scanner on GitHub, allowing iOS developers to easily instrument apps to accessibility tests. Together, these efforts support Google's mission to organize the world's information and make it universally accessible and useful.
Learn more about developing with accessibility in mind by visiting the Android Developer Guidelines and the Google Developer Documentation Style Guide.
15 Aug 2019 11:00pm GMT
04 Nov 2018
Do you need something to cheer you up? You got it: I should explain this costume a little bit. At the US Digital Service, we do a thing called "crab claws." Crab claws is like visual applause-you pinch your fingers up and down to say "great job" or "congratulations" or "way to go." We do […]
04 Nov 2018 8:02pm GMT
08 Mar 2018
Cindy Cutts, my wife and best friend, passed away earlier this week. While I was traveling for work recently, Cindy went to visit her family in Omaha, Nebraska. On Sunday, while enjoying time with family, Cindy started having trouble breathing. Her family quickly called 911 and paramedics took Cindy to the hospital, but Cindy lost […]
08 Mar 2018 12:17am GMT
22 Jan 2018
Last week, I passed my one year anniversary as head of the US Digital Service (USDS). So when Mr. Money Mustache asked for an interview, I was delighted to talk about some of the work that the USDS does. If you aren't familiar with Mr. Money Mustache, he writes about a philosophy of badassity in […]
22 Jan 2018 6:58pm GMT
01 Apr 2017
April Fools' Day should probably be called Google Fools' Day, since there are so many Google hoaxes.

Google Japan developed a "bubble wrap" version of the Japanese keyboard. "The Google Japanese input bubble wrap version is a keyboard that realizes 'I want to press in my mind, I want to keep pressing'," according to Google Translate.




Another product for your smart home? Meet Google Gnome, "a voice-activated, hands-free tool designed to make backyard living effortless. Need to know what animal is squeaking in your bushes? Stay still and ask Gnome what sound an opossum makes. Running low on birdseed? That's where Gnome comes in. You can even use Gnome's proprietary high-intensity lasers to trim your hedges into whatever shape your heart desires."




The Chrome OS team brings the most popular mobile accessories to the Chromebook, which already blurs the line between mobile and desktop. Chromebook Groupie Stick, Chromebook Cardboard, Chromebook Workout Armband will soon be available in the Google Store. "To take advantage of beautiful, high-resolution displays, as well as great photo editing apps, we've carefully engineered the first Chromebook-sized selfie stick. Never again will you miss the perfect groupie."



Haptic Helpers make VR even more immersive. "We're taking VR to the next level with Haptic Helpers. Using a modest set of everyday tools, these VR virtuosos can simulate more than 10,000 unique experiences, all from the comfort of your own home. Smell the roses. Listen to the ocean. Feel a fluffy dog!"


You can now play the classic arcade game MS. PAC-MAN in Google Maps. "Avoid Blinky, Pinky, Inky, and Sue as you swerve the streets of real places around the world. But eat the pac-dots fast, because this game will only be around for a little while." Just go to the Google Maps site or open the Google Maps app for Android or iOS and click or tap MS. PAC-MAN at the bottom.



Google Cloud Platform expands to Mars. "By opening a dedicated extraterrestrial cloud region, we're bringing the power of Google's compute, network, and storage to the rest of the solar system, unlocking a plethora of possibilities for astronomy research, exploration of Martian natural resources and interplanetary life sciences. This region will also serve as an important node in an extensive network throughout the solar system. Our first interplanetary data center - affectionately nicknamed 'Ziggy Stardust' - will open in 2018," mentions Google.



Google Netherlands came up with Google Wind, a machine learning technology that controls the weather. "The Netherlands has many windmills, some no longer in use, we can connect to Google Cloud Platform. So we use the existing Dutch infrastructure, machine learning, weather patterns to control the network of windmills when rain is approaching. The first test results are very promising: we seem to be able to provide sun and clear skies for everyone in the Netherlands," mentions Google Netherlands blog.




Google's search app for iOS is now optimized for cats and dogs. "On the Google app for iOS, you can now use 3D Touch on the app icon or head to settings and select I'm Feeling Woof or I'm Feeling Meow to let your dogs and cats get info on topics they care about-whether that means squeaky toys or a bowl of milk!"



Google also launched Google Play for Pets, a new category of Android games designed for cats, dogs and other pets.


Google Translate's Word Lens feature supports a new language: Heptapod B, the alien language from the movie "Arrival". "The challenge with understanding Heptapod B is its nonlinear orthography. Fortunately, Google's neural machine translation system employs an encoder/decoder system that internally represents sentences as high-dimensional vectors. These vectors map well to the non-linear orthography of the Heptapod language and they are really the enabling technical factor in translating Heptapod B."


01 Apr 2017 7:25am GMT
19 Feb 2017
If you try to send a JavaScript attachment using Gmail or if you want to download a .js attachment, you'll get a new anti-virus warning: "Blocked for security reasons", "1 attachment contains a virus or blocked file. Downloading this attachment is disabled".


.JS has been added to the long list of file types that are blocked by Gmail for security reasons. The full list: .ADE, .ADP, .BAT, .CHM, .CMD, .COM, .CPL, .EXE, .HTA, .INS, .ISP, .JAR, .JS (NEW), .JSE, .LIB, .LNK, .MDE, .MSC, .MSI, .MSP, .MST, .NSH .PIF, .SCR, .SCT, .SHB, .SYS, .VB, .VBE, .VBS, .VXD, .WSC, .WSF, .WSH. "To prevent against potential viruses, Gmail doesn't allow you to attach certain types of files, including: certain file types (listed above), including their compressed form (like .gz or .bz2 files) or when found within archives (like .zip or .tgz files), documents with malicious macros, archives whose listed file content is password protected, archives whose content includes a password protected archive."

The GSuite Blog informs that "for inbound mail, senders will get a bounce message explaining why the email was blocked. If you still need to send .js files for legitimate reasons, you can use Google Drive, Google Cloud Storage, or other storage solutions to share or send your files."

You can still send JavaScript files using Gmail if you change the extension. What about downloading old .js attachments? Try the workarounds from this post.
19 Feb 2017 10:39am GMT
25 Jan 2017
Google Image Search has a different way to display suggestions: it now shows a long list of colorful boxes with related searches. You can click one or more boxes to dynamically refine search results.



For example, when searching for [sportswear], Google shows suggestions like: [women basketball], [tennis], [badminton], [golf], [volleyball], [nike woman], [alexander wang], [adidas], [fashion], [performance], [vintage], [trendy], [urban], [school], [gym], [90's], [70's], [vogue], [luxe], [avant garde], [korean], [italian], [french] and more. It's interesting to notice that each category of suggestions has a different color.



Here's the old interface, which had fewer suggestions and displayed thumbnails next to suggestions:


25 Jan 2017 9:39pm GMT
26 Aug 2011
The Emperor instructed the gardener to set up the new court's garden. "I want you to plant five trees growing the Crataan fruit," the Emperor said, "Because we asked people what fruit they like best, and most named the Crataan fruit!" The gardener replied, "Emperor, that is excellent thinking! But let me make some suggestions: First, how about we make one of the five trees bear the Muran fruit. Only one out of ten citizens loves it, but those peculiar citizens tend to love multiple times as much!" "Second," the gardener continued, "How about we make one of the five trees bear the Dratean fruit. No one loves it, but that's because no one knows it yet!" "Third," the gardener said, "How about we leave one spot in the garden empty. Who knows what new type of tree we'll discover that we can put there in the fut ...
26 Aug 2011 12:12pm GMT
15 Aug 2011
For those of you who've been wondering whether I had turned to stone, fallen into a bottomless pit, or been climbing the Himalaya... no, none of that is true, even though you probably did notice I'm not actively blogging about Google here anymore*! Just now, a new iPad app I've been working on called Color Sound Machine went live, and this -- and all the other apps and games at Versus Pad** -- are actually what I am doing while not blogoscoping. *I've drafted unpublished posts explaining much more about past, present and future of Blogoscoped, and the history of Google news reporting, but ... oh, for now le ...
15 Aug 2011 4:00pm GMT
25 Feb 2011
One of the earliest specialist services provided by Google was reverse phone number lookup. If you used the "phonebook:" or "rphonebook:" operators together with a 10-digit US phone number, Google would show you the owner of that phone number, unless the number was unlisted. Google no longer provides that service. Not surprisingly, there was no press release marking the closure, but Google employee Daniel Russell has acknowledged the closure of the service in his blog. He hints at the possible pressures leading to the shuttering of the service: "As you can imagine, this was an endless source of hassles for people (who were surprised to see themselves searchable on Google) and for Google (who had to constantly de ...
25 Feb 2011 11:23am GMT