24 Jun 2017
Have you ever wondered what it's like to be inside the mind of a mad scientist or to find out what made him mad in the first place? You can now have some idea of what it's like inside one's brain with the new game, Tentacles - Enter the Mind, now available for Android devices. […]
24 Jun 2017 3:00am GMT
We remember the 'Will it Blend?' series by Blendtec where various gadgets like the Nexus 7 and Kindle Fire HD were placed inside a blender. Such videos were disheartening to watch so we've stopped watching. This time, we're seeing a new trend that we know could be dangerous. YouTuber Tennent's Lager has uploaded a video […]
24 Jun 2017 2:00am GMT
This isn't the first time we're featuring work by Caltech researchers. After that 3D scanning camera chip for mobile, here is a new innovation that will hopefully make cameras thinner than ever. An ultra-thin camera without lenses is in the works at Caltech. We know cameras are getting smaller but they can't be really flat […]
24 Jun 2017 1:00am GMT
23 Jun 2017
YouTube TV was Google's answer to cable-less television services like Sling, DirecTV Now, and Playstation Vue. It's been a very slow rollout, however, which shouldn't surprise anyone that keeps up with how Google likes to trickle out new updates and services, but overall the reception has been pretty positive compared to the competition. Well, the […]

Come comment on this article: Google bringing YouTube TV to 10 new markets

23 Jun 2017 10:00pm GMT
We're halfway through the year and it's time for new Galaxy Note 8 rumors to take over the blogosphere. We've already heard dates on when Samsung will announce the device, but the newest rumor slates the actual launch of the phone for late September. An announcement in August with a launch in September is a […]

Come comment on this article: Galaxy Note 8 pegged for late September launch

23 Jun 2017 9:30pm GMT
New features for YouTube were introduced alongside the announcement of a major milestone. Every month there are 1.5 billion logged in viewers on YouTube, which Google says is about 20% of the world's population. These viewers are watching an hour per day on mobile devices alone. That should mean the 1 billion hours of video […]

Come comment on this article: YouTube hits 1.5 billion viewers per month, introduces new share and dynamic adapt features

23 Jun 2017 8:47pm GMT
Winter and summer. George and Amal. Barbie and Ken. These classic duos were among the top searches from this week.
Changing of the seasons
This Wednesday was summer solstice in the northern hemisphere-which means in other parts of the world, winter is coming. The cities searching the most for "first day of summer" are in Southern California (don't they have good weather all year?), while New Zealanders are searching the most for "first day of winter." And around the world, people are searching 3,200 percent more for summer than winter.
Is it hot out here, or is it just me?
For some, summer was a little too much this week. It was so hot in Phoenix, AZ that planes couldn't take off safely, prompting searches like "too hot to fly in Phoenix, "Phoenix airport delays," and "Phoenix high temperature today." Other U.S. cities that were searching most for weather: New Orleans, Las Vegas, Chicago and New York.
Bambinos and amigos
George and Amal Clooney welcomed twins earlier this month, but this week people were more interested in George's other big news: the sale of his tequila company, Casamigos. Top-searched questions included, "Where can I buy Casamigos tequila?" "How much is a bottle of Casamigos tequila?" and "Who bought George Clooney's tequila?" In fact, search interest in tequila shot 350 percent higher than vodka.
Meat lovers are ticked off
Doctors are reporting that bites from the so-called Lone Star Tick can cause red meat allergies. But is it real? How can people avoid it? And why is it called the Lone Star Tick? These are the questions people are curious about. Most people searching for the lone star tick (named for a star-shaped mark on its back) aren't actually in the Lone Star state-the top states searching were Tennessee, Kentucky, Virginia, Arkansas and Maryland.
Ken gets a makeover
This week, Mattel unveiled a new cast of Ken dolls, the biggest revamp since 1961. These new Kens come in different shapes and sizes, including "broad" and "slim" body types, leading searchers to look for "dad bod Ken doll" and "diverse ken dolls." But in the end it wasn't Ken's new bod that had people searching-it was his hairstyle. One new Ken is sporting a highly-contested accessory from the past few years: the man bun. The internet couldn't resist satirizing man bun Ken's personality, fitness habits and political leanings, and search interest in "man bun ken" spiked 300 percent higher than "dad bod Ken."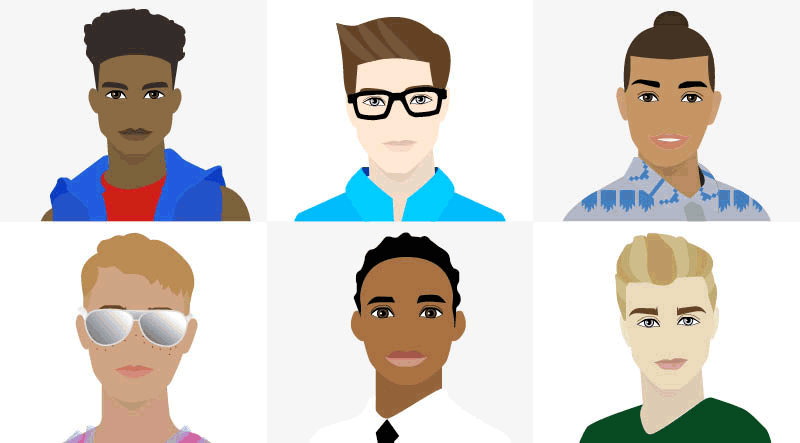 23 Jun 2017 5:45pm GMT
Editor's Note: Alan Inouye leads public policy for the American Library Association, and today he tells us about a new partnership with Google that will equip librarians to offer coding programs for kids in their communities
Emily Zorea is not a computer scientist. She's a Youth Services Librarian at the Brewer Public Library in Richland Center, Wisconsin, but when she noticed that local students were showing an interest in computer science (CS), she started a coding program at the library. Though she didn't have a CS background, she understood that coding, collaboration and creativity were critical skills for students to approach complex problems and improve the world around them. Because of Emily's work, the Brewer Public Library is now Ready to Code. At the American Library Association, we want to give librarians like Emily the opportunity to teach these skills, which is why we are thrilled to partner with Google on thae next phase of the Libraries Ready to Code initiative-a $500,000 sponsorship from Google to develop a coding toolkit and make critical skills more accessible for students across 120,000 libraries in the U.S.
Libraries will receive funding, consulting expertise, and operational support from Google to pilot a CS education toolkit that equips any librarian with the ability to implement a CS education program for kids. The resources aren't meant to transform librarians into expert programmers but will support them with the knowledge and skills to do what they do best: empower youth to learn, create, problem solve, and develop the confidence and future skills to succeed in their future careers.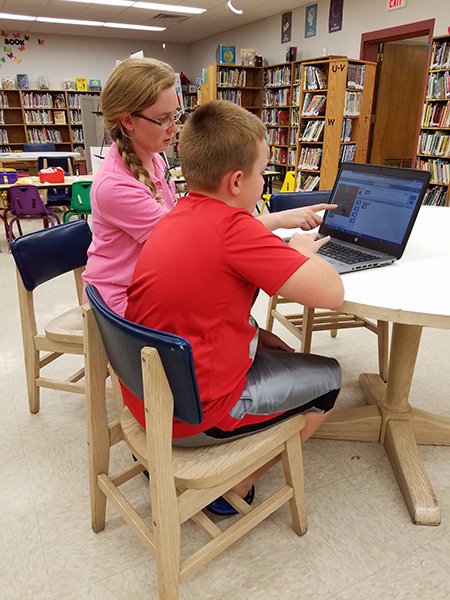 "It always amazes me how interested both parents and kids are in coding, and how excited they become when they learn they can create media on their own--all by using code." - Emily Zorea, Youth Services Librarian, Brewer Public Library
For libraries, by libraries
Librarians and staff know what works best for their communities, so we will rely on them to help us develop the toolkit. This summer a cohort of libraries will receive coding resources, like CS First, a free video-based coding club that doesn't require CS knowledge, to help them facilitate CS programs. Then we'll gather feedback from the cohort so that we can build a toolkit that is useful and informative for other libraries who want to be Ready to Code. The cohort will also establish a community of schools and libraries who value coding, and will use their knowledge and expertise to help that community.

Critical thinking skills for the future
Though every student who studies code won't become an engineer, critical thinking skills are essential in all career paths. That is why Libraries Ready to Code also emphasizes computational thinking, a basic set of problem-solving skills, in addition to code, that is at the heart of connecting the libraries' mission of fostering critical thinking with computer science.

Many of our library educators, like Jason Gonzales, a technology specialist at the Muskogee Public Library, already have exemplary programs that combine computer science and computational thinking. His community is located about 50 miles outside of Tulsa, Oklahoma, so the need for new programming was crucial, given that most youth are not able to travel to the city to pursue their interests. When students expressed an overwhelming interest in video game design, he knew what the focus of a new summer coding camp would be. Long-term, he hopes students will learn more digital literacy skills so they are comfortable interacting with technology, and applying it to other challenges now and in the future.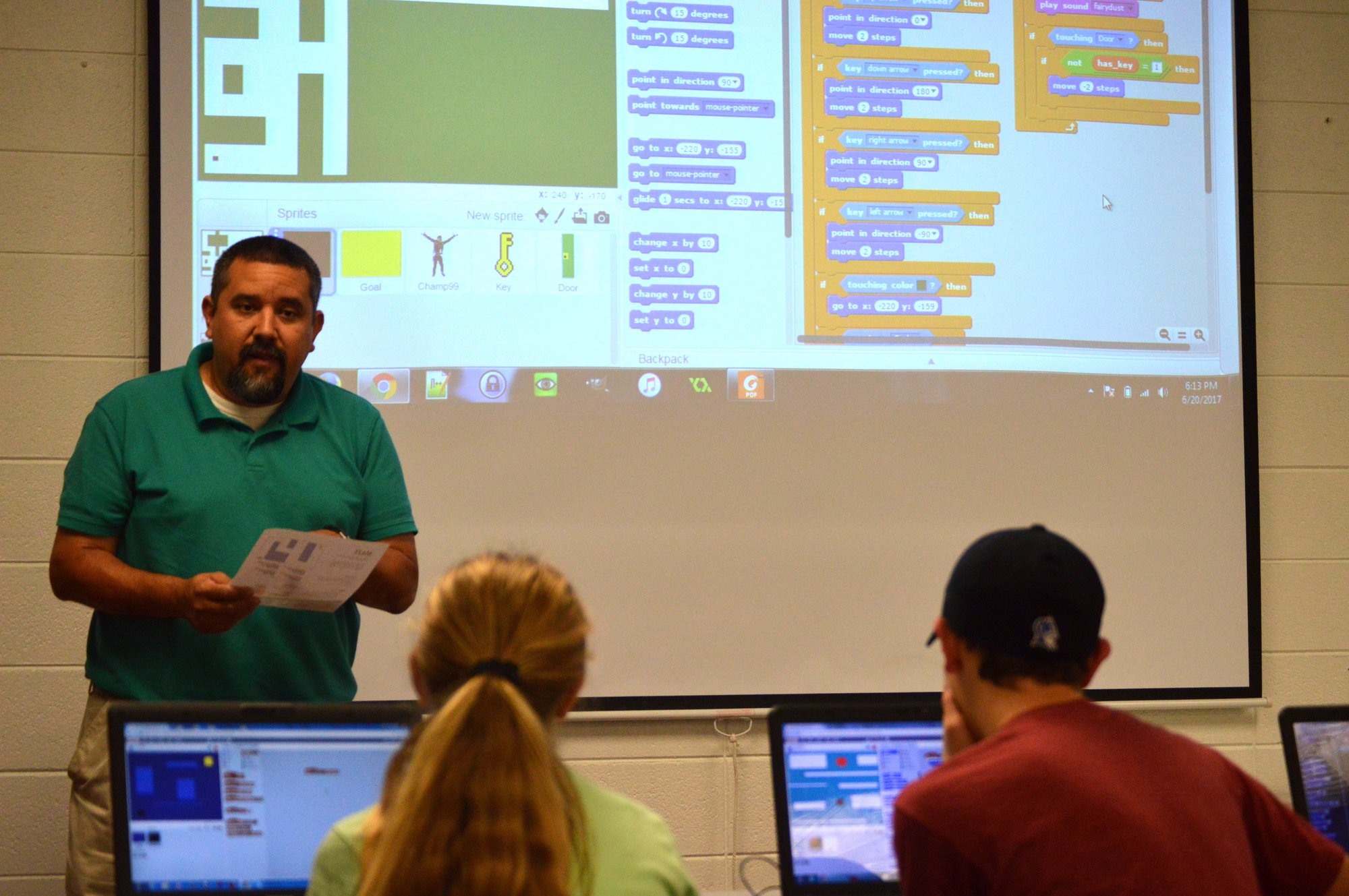 "Ready to Code means having the resources available so that if someone is interested in coding or wants to explore it further they are able to. Knowing where to point youth can allow them to begin enjoying and exploring coding on their own."- Jason Gonzales, technology specialist, Muskogee Public Library
When the American Library Association and Google announced the Libraries Ready to Code initiative last year, it began as an effort to learn about CS activities, like the ones that Emily and Jason led. We then expanded to work with university faculty at Library and Information Science (LIS) schools to integrate CS content their tech and media courses. Our next challenge is scaling these successes to all our libraries, which is where our partnership with Google, and the development of a toolkit, becomes even more important. Keep an eye out in July for a call for libraries to participate in developing the toolkit. We hope it will empower any library, regardless of geography, expertise, or affluence to provide access to CS education and ultimately, skills that will make students successful in the future.
23 Jun 2017 5:00pm GMT
Google's G Suite business is gaining enormous traction among enterprise users. G Suite usage has more than doubled in the past year among large business customers. Today, there are more than 3 million paying companies that use G Suite.
G Suite's Gmail is already not used as input for ads personalization, and Google has decided to follow suit later this year in our free consumer Gmail service. Consumer Gmail content will not be used or scanned for any ads personalization after this change. This decision brings Gmail ads in line with how we personalize ads for other Google products. Ads shown are based on users' settings. Users can change those settings at any time, including disabling ads personalization. G Suite will continue to be ad free.
The value of Gmail is tremendous, both for G Suite users and for users of our free consumer Gmail service. Gmail is the world's preeminent email provider with more than 1.2 billion users. No other email service protects its users from spam, hacking, and phishing as successfully as Gmail. By indicating possible email responses, Gmail features like Smart Reply make emailing easier, faster and more efficient. Gmail add-ons will enable features like payments and invoicing directly within Gmail, further revolutionizing what can be accomplished in email.
G Suite customers and free consumer Gmail users can remain confident that Google will keep privacy and security paramount as we continue to innovate. As ever, users can control the information they share with Google at myaccount.google.com.
23 Jun 2017 4:00pm GMT
22 Jun 2017
Posted by Xiaowen Xin and Renu Chaudhary, Android Security Team
The processing of external and untrusted content is often one of the most important functions of an app. A newsreader shows the top news articles and a shopping app displays the catalog of items for sale. This comes with associated risks as the processing of untrusted content is also one of the main ways that an attacker can compromise your app, i.e. by passing you malformed content.
Many apps handle untrusted content using WebView, and we've made many improvements in Android over the years to protect it and your app against compromise. With Android Lollipop, we started delivering WebView as an independent APK, updated every six weeks from the Play store, so that we can get important fixes to users quickly. With the newest WebView, we've added a couple more important security enhancements.
Isolating the renderer process in Android O
Starting with Android O, WebView will have the renderer running in an isolated process separate from the host app, taking advantage of the isolation between processes provided by Android that has been available for other applications.
Similar to Chrome, WebView now provides two levels of isolation:
The rendering engine has been split into a separate process. This insulates the host app from bugs or crashes in the renderer process and makes it harder for a malicious website that can exploit the renderer to then exploit the host app.
To further contain it, the renderer process is run within an isolated process sandbox that restricts it to a limited set of resources. For example, the rendering engine cannot write to disk or talk to the network on its own.

It is also bound to the same seccomp filter (blogpost on seccomp is coming soon) as used by Chrome on Android. The seccomp filter reduces the number of system calls the renderer process can access and also restricts the allowed arguments to the system calls.
Incorporating Safe Browsing
The newest version of WebView incorporates Google's Safe Browsing protections to detect and warn users about potentially dangerous sites.. When correctly configured, WebView checks URLs against Safe Browsing's malware and phishing database and displays a warning message before users visit a dangerous site. On Chrome, this helpful information is displayed more than 250 million times a month, and now it's available in WebView on Android.
Enabling Safe Browsing
To enable Safe Browsing for all WebViews in your app, add in a manifest tag:

<manifest>
     <meta-data android:name="android.webkit.WebView.EnableSafeBrowsing"
                android:value="true" />
      . . .
     <application> . . . </application>
</manifest>

Because WebView is distributed as a separate APK, Safe Browsing for WebView is available today for devices running Android 5.0 and above. With just one added line in your manifest, you can update your app and improve security for most of your users immediately.
22 Jun 2017 9:29pm GMT
20 Jun 2017
Posted by Maximilian Ruppaner, Software Engineer on Google Play
On June 30, 2017, Google will be ending support for the Android Market app on Android 2.1 Eclair and older devices. When this change happens, users on these devices will no longer be able to access, or install other apps from, the Android Market. The change will happen without a notification on the device, due to technical restrictions in the original Android Market app.
It has been 7 years since Android 2.1 Eclair launched. Most app developers are no longer supporting these Android versions in their apps given these devices now account for only a small number of installs.
We will still be supporting later versions of Android Market for as long as feasible. Google Play, the replacement for Android Market, is available on Android 2.2 and above.
20 Jun 2017 6:00pm GMT
16 Jun 2017
Posted by Ritesh Nayak M, Product Manager
Last year at I/O we launched the Awareness API, a simple yet powerful API that let developers use signals such as Location, Weather, Time and User Activity to build contextually relevant app experiences.
Available via Google Play services, the Awareness API offers two ways to take advantage of context signals within your app. The Snapshot API lets your app request information about the user's current context, while the Fence API lets your app react to changes in user's context, and when it matches a certain set of conditions. For example, "tell me whenever the user is walking and their headphone is plugged in".
Until now, you could specify a time fence on the Awareness APIs but were restricted to using absolute/canonical representation of time. Based on developer feedback, we realized that the flexibility of the API in regards to building time fences did not support higher level abstractions people use when they think and talk about time. "This weekend", "on the next holiday", "after sunset", are all very common and colloquial ways of expressing time. That's why we're adding Semantic time support to these APIs starting today
For e.g., if you were building a fitness app and wanted a way to prompt users everyday morning to start their routine, or if you're a reading app that wants to turn on night mode after dusk; you would have to query a 3p API for sunrise/sunset information at the user location and then write up an Awareness fence with those canonical time values. With our latest update, you can use our TIME_INSTANT_SUNRISE and TIME_INSTANT_SUNSET constants and let the platform manage all the complexity for you.
Let's look at an example. Suppose you're building a fitness app which prompts users on Tuesday, and Thursday around sunrise to begin their morning work out. You can set up this triggering using the following lines of code.

// A sun-state-based fence that is TRUE only on Tuesday and Thursday during Sunrise 
AwarenessFence.and(
    TimeFence.aroundTimeInstant(TimeFence.TIME_INSTANT_SUNRISE,
            -10 * ONE_MINUTE_MILLIS, 5 * ONE_MINUTE_MILLIS),
    AwarenessFence.or(
        TimeFence.inIntervalOfDay(TimeFence.DAY_OF_WEEK_TUESDAY,
                0, ONE_DAY_MILLIS),
        TimeFence.inIntervalOfDay(TimeFence.DAY_OF_WEEK_THURSDAY,
                0, ONE_DAY_MILLIS)));


One of our favorite semantic time features is public holidays. Every country and regions within it have different holidays. Assume you were a local hiking & adventure app that wants to show users activities they can indulge in on a holiday that falls on a Friday or a Monday. You can use a combination of Days and Holiday flags to identify this state for all your users around the world. You can do this with just 3 lines of code and have this work in any part of the world.

// A local-time fence that is TRUE only on public holidays in the
// device locale that fall on Fridays or Mondays.
AwarenessFence.and(
    TimeFence.inTimeInterval(TimeFence.TIME_INTERVAL_HOLIDAY),
    AwarenessFence.or(
        TimeFence.inIntervalOfDay(TimeFence.DAY_OF_WEEK_FRIDAY,
                9 * ONE_HOUR_MILLIS, 11 * ONE_HOUR_MILLIS),
        TimeFence.inIntervalOfDay(TimeFence.DAY_OF_WEEK_MONDAY,
                9 * ONE_HOUR_MILLIS, 11 * ONE_HOUR_MILLIS)));

In both example cases, Awareness does the heavy lifting of localizing time and holidays based on the device locale settings.
We're excited to see what problems you'll solve using this powerful API. Please join our mailing list to get updates about this and other Context APIs at Google.
16 Jun 2017 5:00pm GMT
01 Apr 2017
April Fools' Day should probably be called Google Fools' Day, since there are so many Google hoaxes.

Google Japan developed a "bubble wrap" version of the Japanese keyboard. "The Google Japanese input bubble wrap version is a keyboard that realizes 'I want to press in my mind, I want to keep pressing'," according to Google Translate.




Another product for your smart home? Meet Google Gnome, "a voice-activated, hands-free tool designed to make backyard living effortless. Need to know what animal is squeaking in your bushes? Stay still and ask Gnome what sound an opossum makes. Running low on birdseed? That's where Gnome comes in. You can even use Gnome's proprietary high-intensity lasers to trim your hedges into whatever shape your heart desires."




The Chrome OS team brings the most popular mobile accessories to the Chromebook, which already blurs the line between mobile and desktop. Chromebook Groupie Stick, Chromebook Cardboard, Chromebook Workout Armband will soon be available in the Google Store. "To take advantage of beautiful, high-resolution displays, as well as great photo editing apps, we've carefully engineered the first Chromebook-sized selfie stick. Never again will you miss the perfect groupie."



Haptic Helpers make VR even more immersive. "We're taking VR to the next level with Haptic Helpers. Using a modest set of everyday tools, these VR virtuosos can simulate more than 10,000 unique experiences, all from the comfort of your own home. Smell the roses. Listen to the ocean. Feel a fluffy dog!"


You can now play the classic arcade game MS. PAC-MAN in Google Maps. "Avoid Blinky, Pinky, Inky, and Sue as you swerve the streets of real places around the world. But eat the pac-dots fast, because this game will only be around for a little while." Just go to the Google Maps site or open the Google Maps app for Android or iOS and click or tap MS. PAC-MAN at the bottom.



Google Cloud Platform expands to Mars. "By opening a dedicated extraterrestrial cloud region, we're bringing the power of Google's compute, network, and storage to the rest of the solar system, unlocking a plethora of possibilities for astronomy research, exploration of Martian natural resources and interplanetary life sciences. This region will also serve as an important node in an extensive network throughout the solar system. Our first interplanetary data center - affectionately nicknamed 'Ziggy Stardust' - will open in 2018," mentions Google.



Google Netherlands came up with Google Wind, a machine learning technology that controls the weather. "The Netherlands has many windmills, some no longer in use, we can connect to Google Cloud Platform. So we use the existing Dutch infrastructure, machine learning, weather patterns to control the network of windmills when rain is approaching. The first test results are very promising: we seem to be able to provide sun and clear skies for everyone in the Netherlands," mentions Google Netherlands blog.




Google's search app for iOS is now optimized for cats and dogs. "On the Google app for iOS, you can now use 3D Touch on the app icon or head to settings and select I'm Feeling Woof or I'm Feeling Meow to let your dogs and cats get info on topics they care about-whether that means squeaky toys or a bowl of milk!"



Google also launched Google Play for Pets, a new category of Android games designed for cats, dogs and other pets.


Google Translate's Word Lens feature supports a new language: Heptapod B, the alien language from the movie "Arrival". "The challenge with understanding Heptapod B is its nonlinear orthography. Fortunately, Google's neural machine translation system employs an encoder/decoder system that internally represents sentences as high-dimensional vectors. These vectors map well to the non-linear orthography of the Heptapod language and they are really the enabling technical factor in translating Heptapod B."


01 Apr 2017 7:25am GMT
19 Feb 2017
If you try to send a JavaScript attachment using Gmail or if you want to download a .js attachment, you'll get a new anti-virus warning: "Blocked for security reasons", "1 attachment contains a virus or blocked file. Downloading this attachment is disabled".


.JS has been added to the long list of file types that are blocked by Gmail for security reasons. The full list: .ADE, .ADP, .BAT, .CHM, .CMD, .COM, .CPL, .EXE, .HTA, .INS, .ISP, .JAR, .JS (NEW), .JSE, .LIB, .LNK, .MDE, .MSC, .MSI, .MSP, .MST, .NSH .PIF, .SCR, .SCT, .SHB, .SYS, .VB, .VBE, .VBS, .VXD, .WSC, .WSF, .WSH. "To prevent against potential viruses, Gmail doesn't allow you to attach certain types of files, including: certain file types (listed above), including their compressed form (like .gz or .bz2 files) or when found within archives (like .zip or .tgz files), documents with malicious macros, archives whose listed file content is password protected, archives whose content includes a password protected archive."

The GSuite Blog informs that "for inbound mail, senders will get a bounce message explaining why the email was blocked. If you still need to send .js files for legitimate reasons, you can use Google Drive, Google Cloud Storage, or other storage solutions to share or send your files."

You can still send JavaScript files using Gmail if you change the extension. What about downloading old .js attachments? Try the workarounds from this post.
19 Feb 2017 10:39am GMT
25 Jan 2017
Google Image Search has a different way to display suggestions: it now shows a long list of colorful boxes with related searches. You can click one or more boxes to dynamically refine search results.



For example, when searching for [sportswear], Google shows suggestions like: [women basketball], [tennis], [badminton], [golf], [volleyball], [nike woman], [alexander wang], [adidas], [fashion], [performance], [vintage], [trendy], [urban], [school], [gym], [90's], [70's], [vogue], [luxe], [avant garde], [korean], [italian], [french] and more. It's interesting to notice that each category of suggestions has a different color.



Here's the old interface, which had fewer suggestions and displayed thumbnails next to suggestions:


25 Jan 2017 9:39pm GMT
19 Jan 2017
A few months ago, I took a leave of absence from Google to do a stint with the US Digital Service. A lot of people know about the US Digital Service because they helped rescue the healthcare.gov website. But you might not realize that the US Digital Service has helped veterans get their health benefits, […]
19 Jan 2017 3:47am GMT
18 Jun 2016
Over the last couple years, I've seen more and more people in technology trying to make government work better. They're idealists who are also making a large impact. These are people that I respect-some of them worked to fix healthcare.gov, for example. From talking to many of them, I can tell you that their energy […]
18 Jun 2016 1:57am GMT
03 Feb 2016
Amit Singhal just announced that he's retiring toward the end of the month. Amit has been a formative part of Google's search team, but he's also a good friend. Last year, after he marked 15 years with Google, I wrote this about Amit's contributions: Amit Singhal, one of the unsung heroes of Google, just celebrated […]
03 Feb 2016 7:49pm GMT
26 Aug 2011
The Emperor instructed the gardener to set up the new court's garden. "I want you to plant five trees growing the Crataan fruit," the Emperor said, "Because we asked people what fruit they like best, and most named the Crataan fruit!" The gardener replied, "Emperor, that is excellent thinking! But let me make some suggestions: First, how about we make one of the five trees bear the Muran fruit. Only one out of ten citizens loves it, but those peculiar citizens tend to love multiple times as much!" "Second," the gardener continued, "How about we make one of the five trees bear the Dratean fruit. No one loves it, but that's because no one knows it yet!" "Third," the gardener said, "How about we leave one spot in the garden empty. Who knows what new type of tree we'll discover that we can put there in the fut ...
26 Aug 2011 12:12pm GMT
15 Aug 2011
For those of you who've been wondering whether I had turned to stone, fallen into a bottomless pit, or been climbing the Himalaya... no, none of that is true, even though you probably did notice I'm not actively blogging about Google here anymore*! Just now, a new iPad app I've been working on called Color Sound Machine went live, and this -- and all the other apps and games at Versus Pad** -- are actually what I am doing while not blogoscoping. *I've drafted unpublished posts explaining much more about past, present and future of Blogoscoped, and the history of Google news reporting, but ... oh, for now le ...
15 Aug 2011 4:00pm GMT
25 Feb 2011
One of the earliest specialist services provided by Google was reverse phone number lookup. If you used the "phonebook:" or "rphonebook:" operators together with a 10-digit US phone number, Google would show you the owner of that phone number, unless the number was unlisted. Google no longer provides that service. Not surprisingly, there was no press release marking the closure, but Google employee Daniel Russell has acknowledged the closure of the service in his blog. He hints at the possible pressures leading to the shuttering of the service: "As you can imagine, this was an endless source of hassles for people (who were surprised to see themselves searchable on Google) and for Google (who had to constantly de ...
25 Feb 2011 11:23am GMT