30 Oct 2020
With the COVID-19 pandemic still on the go, 2020 has seen a huge bump in streaming subscriptions as people go out less (or not at all) but still require some sort of entertainment. Netflix has seen a steady rise in subscriptions, and you know how companies always raise prices when the product is selling well? […]

Come comment on this article: PSA: Netflix is raising prices for Standard and Premium Plan subscribers in the US

30 Oct 2020 6:38pm GMT
It's time for another update to our Stadia Savepoint series, recapping the new games, features, and changes for Stadia in October.
NEW Games on Stadia + Three FREE Demos | Official Recap
Throughout October, players explored a Dungeons & Dragons adventure in Baldur's Gate 3 Early Access, fought against a surveillance state in Watch Dogs: Legion, and carved their path to vengeance in Sekiro: Shadows Die Twice. All of these games, plus many others that arrived this month, are now available for purchase on the Stadia store. For players that are subscribed to Stadia Pro, they received instant access to a library of 29 games in October, with even more available on November 1.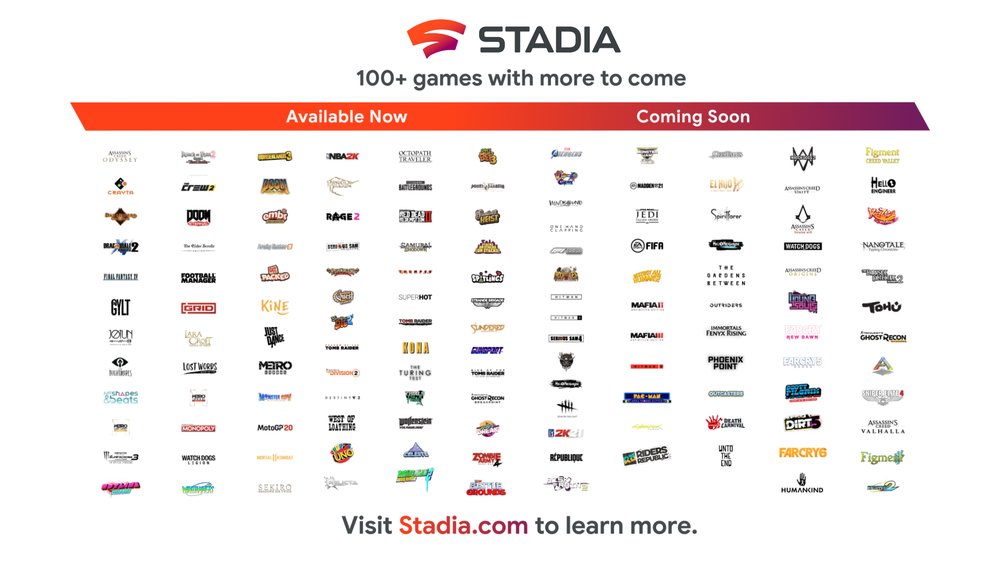 Crowd Choice now available

Crowd Choice, available in Baldur's Gate 3 and Dead by Daylight, changes how games unfold when live streaming on YouTube. Viewers have the power to vote on decisions made by the player in each game.

Play Stadia with mobile data

Mobile data gameplay has graduated from Experiments and is now a fully supported feature on Stadia to play games using 4G and 5G. Data usage may use up to 2.7GB/hr. Gameplay is service-, network-, and connection-dependent, and this feature may not be available in all areas.
Referral rewards for friends and family

Refer someone for a free trial of Stadia Pro and they'll get an extra free month of games. Plus, if they subscribe after their trial is up, you'll get an extra free month of Stadia Pro as well. Terms apply.
Push notifications on mobile

Receive notifications in the Stadia app on Android and iOS devices about Stadia Pro games, incoming friend requests, and more.
Stadia Pro updates

October content launches on Stadia

HUMANKIND OpenDev Beta

Immortals Fenyx Rising Demo

PAC-MAN™ Mega Tunnel Battle Demo

New games coming to Stadia announced this month

Assassin's Creed Origins

Assassin's Creed Syndicate

Assassin's Creed Unity

Far Cry New Dawn

Far Cry 5

Tom Clancy's Ghost Recon® Wildlands

Watch Dogs

Watch Dogs 2

30 Oct 2020 5:00pm GMT
A few weeks ago, Google introduced the Pixel 4a (5G) and the Pixel 5. And new Pixels mean new Pixel accessories, starting with the new Made by Google cases.
As part of Google's ongoing commitment to sustainability, the outer fabric of our new cases are made with 70 percent recycled materials. In fact, assuming each bottle contains about nine grams of plastic, two recycled plastic bottles can provide enough knitted outer fabric for five cases.
We did all of this while delivering a pop of color. In addition to the Blue Confetti, Static Gray and Basically Black, we're adding two new colors: Green Chameleon for the Pixel 5 and Chili Flakes for Pixel 4a (5G).
Pixel 5 Case Sustainability
Cases are only the beginning, though. How you outfit your phone says a lot about you, so we decided to find out what different members of the Pixel team are using in order to get some accessory inspiration.
Nicole Laferriere, Pixel Program Manager
No more battery anxiety! The iOttie iON Duo is my perfect WFH companion because it allows me to simultaneously wirelessly charge my Pixel 5 and Pixel Buds. The stand provides a great angle so I never miss a notification and charges my Pixel quickly. And I love the custom Pixel Bud-shaped charging pad because it fits them so perfectly, and there's no waiting to see if the device starts charging.
Ocie Henderson, Digital Store Certification Lead
What's your favorite accessory and why?: I love the Power Support CLAW for Stadia because it's my favorite way to game-on-the-go. 2020 has definitely impacted the amount of places I can go, of course, and the places I'm able to eat. Fortunately the drive-thru is still an option, and my Power Support CLAW can sit atop my Stadia Controller and transform my wait into an opportunity to adventure, too.
Helen Hui, Technical Program Manager
Moment lenses are my go-to accessory whenever I go hiking. With the lens on Pixel phones, I can skip the heavy digital camera and still achieve stunning results. Last December, I used the Moment Telephoto 58mm Lens and my Pixel 4 to capture stunning photos of Antelope Canyon in Arizona. I can't wait to try the new Moment case for Pixel 5.
Janelle Stribling, Pixel Product Marketing
When I'm not working, I'm always on the go-I especially love discovering new hiking trails, so my must-have accessory is my iOttie wireless car charger. I can attach my Pixel 5 with one hand and then I'm hands-free the rest of the drive since I can use Google Assistant and Google Maps to find my destination. I love arriving with a full battery so I can start capturing photos of the views immediately!
Nasreen Shad, Pixel Product Manager
Now more than ever, I like starting off each day working from home with a morning routine with my Pixel Stand. I keep it on my nightstand and use the Sunrise Alarm to gradually brighten my phone's screen for a gentle wake up. With the new home controls, I can easily change my thermostat settings and turn on my living room lights before even getting out of bed. Once I'm up and at it, Google Assistant gives me daily briefing of headlines from my favorite news outlets And lucky for me, my San Francisco apartment is small enough that I can leave my Pixel on the Pixel Stand and play some music while I get warmed up for a morning jog.
30 Oct 2020 5:00pm GMT
Posted by Chet Haase
It's a Wrap!
We've just finished the first series in the MAD Skills series of videos and articles on Modern Android Development. This time, the topic was Navigation component, the API and tool that helps you create and edit navigation paths through your application.
The great thing about videos and articles is that, unlike performance art, they tend to stick around for later enjoyment. So if you haven't had a chance to see these yet, check out the links below to see what we covered. Except for the Q&A episode at the end, each episode has essentially identical content in the video and article version, so use whichever format you prefer for content consumption.
Episode 1: Overview
The first episode provides a quick, high-level overview of Navigation Component, including how to create a new application with navigation capability (using Android Studio's handy application templates), details on the containment hierarchy of a navigation-enabled UI, and an explanation of some of the major APIs and pieces involved in making Navigation Component work.
Or in article form: https://medium.com/androiddevelopers/navigation-component-an-overview-4697a208c2b5
Episode 2: Dialog Destinations
Episode 2 explores how to use the API to navigate to dialog destinations. Most navigation takes place between different fragment destinations, which are swapped out inside of the NavHostFragment object in the UI. But it is also possible to navigate to external destinations, including dialogs, which exist outside of the NavHostFragment.
Or in article form: https://medium.com/androiddevelopers/navigation-component-dialog-destinations-bfeb8b022759
Episode 3: SafeArgs
This episode covers SafeArgs, the facility provided by Navigation component for easily passing data between destinations.
Or in article form: https://medium.com/androiddevelopers/navigating-with-safeargs-bf26c17b1269
Episode 4: Deep Links
This episode is on Deep Links, the facility provided by Navigation component for helping the user get to deeper parts of your application from UI outside the application.
Or in article form: https://medium.com/androiddevelopers/navigating-with-deep-links-910a4a6588c
Episode 5: Live Q&A
Finally, to wrap up the series (as we plan to do for future series), I hosted a Q&A session with Ian Lake. Ian fielded questions from you on Twitter and YouTube, and we discussed everything from feature requests like multiple backstacks (spoiler: it's in the works!) to Navigation support for Jetpack Compose (spoiler: the first version of this was just released!) to other questions people had about navigation, fragments, Up-vs-Back, saving state, and other topics. It was pretty fun - more like a podcast with cameras than a Q&A.
(There is no article for this one; enjoy the video above)
Sample App: DonutTracker
The application used for most of the episodes above is DonutTracker, an app that you can use for tracking important data about donuts you enjoy (or don't). Or you can just use it for checking out the implementation details of these Navigation features; your choice.
30 Oct 2020 4:33pm GMT
If you are looking for a smart clock for your bedside table or the office desk, you can't go far wrong than buying the Smart Clock or Smart Clock Essential from Lenovo. Both come with the Google Assistant built-in and are now discounted by a minimum of 50% at Best Buy. Don't forget to check […]

Come comment on this article: [Deal] Save at least 50% on Lenovo's Smart Clock and Smart Clock Essential

30 Oct 2020 2:55pm GMT
Available today, the new Nest Thermostat is smarter and more affordable than ever. By using AI, it keeps homes comfortable while helping people save energy and even find out if something might be wrong with their eligible HVAC system.
To learn a little more about what powers the Nest Thermostat, we took some time to talk to Marco Bonvini and Ramya Bhagavatula, software engineers on the Nest team.
The Nest Thermostat has used AI since the beginning. What's different about this latest launch?
Ramya: We really focused on what the experience would be like for people. Nest thermostats have always been really sophisticated, and with the new Nest Thermostat we really wanted to put more control in peoples' hands. They're able to label their temperature settings: "This is my comfort zone, this is the temperature I like it to be when I'm sleeping." We're using people's preferences and adding machine learning to find you ways to help save energy. If you enable Savings Finder, it will recommend minor changes to your set temperatures or schedule to help you save; if it looks good to you, you press "yes." It takes away all the mystery.
Also, from the very start, we knew that with a smart thermostat we should have the ability to figure out when something might be going wrong with your HVAC system. Now, we're taking steps to make that possible for most systems in Canada and the U.S. with HVAC monitoring, which is rolling out today to all Nest thermostats in those regions.
Where did the idea for the HVAC monitoring feature come from?
Marco: It started two years ago, as a side project. The first question was "is this going to be valuable for people?" and the answer was "yes." When our customers had an HVAC issue, they would call us assuming there was something wrong. We were trying to help them troubleshoot and connect them to a Nest Pro, but we wanted to do it more proactively. That led us to the second question, "can we do this?" and the answer was also, "yes, we can do this." Moving forward, we should be able to provide even more context, so it will help people, and pros, even more. We already saw improvements since we launched the beta earlier this year, so we're really encouraged to provide more proactive help to customers.
What made this possible?
Ramya: Cloud computing advancements, definitely. We used to run a lot of algorithms on the device, that's what got Nest started. Now, with cloud computing, we can aggregate data anonymously from Nest thermostats to inform what sort of actions we take and what we can suggest to owners. This helps inform features like Savings Finder and HVAC monitoring.
Originally, each thermostat operated on its own, but now we have the power to make intelligent decisions based on anonymized data, which might not have been possible if we were just looking at each individual device.
How does a smart thermostat find possible HVAC issues?
Marco: We monitor the estimated ambient and target temperature and predict time to temperature. We have predicted the expected behavior and then look for anomalies which may be potential performance issues with the HVAC system.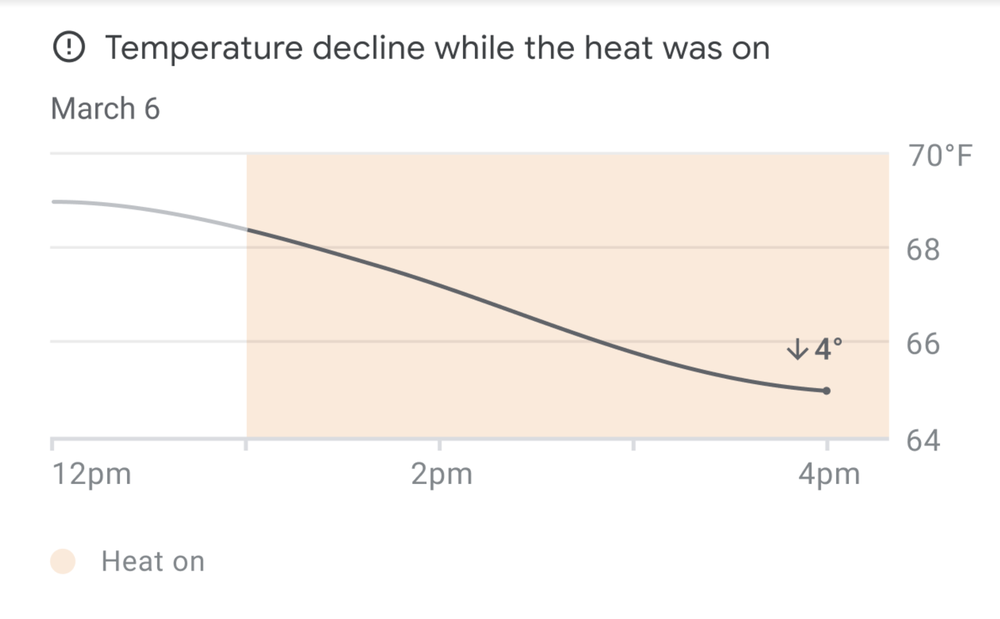 What do you most enjoy about working on Nest thermostats?
Marco: Something that's unique is that we're providing these new features to legacy, older devices. In a lot of ways, Nest thermostats started the IoT category; the original is 10-years-old and it's still running. While the thermostat has changed over the years, we're committed to supporting everyone and all devices with compatible systems. An IoT device that's 10-years-old that still gets new feature releases is pretty special.
30 Oct 2020 2:00pm GMT
29 Oct 2020
Verizon and Yahoo Mobile have teamed up to bring you the ZTE Blade A3Y with budget-level specs and a matching $50 price tag. Sporting a vivid purple finish, the Yahoo phone manages to look both garish and appealing at the same time. For just $50 the Yahoo phone can hardly disappoint, and to be perfectly […]

Come comment on this article: Verizon and Yahoo Mobile team up to bring you an extremely purple handset for $50

29 Oct 2020 9:50pm GMT
26 Oct 2020
Posted by Lily Sheringham, Global Marketing, Platforms & Ecosystems
We are launching the second series of the Apps, Games, & Insights podcast.
Over the summer, we teamed up with a new group of leading industry insiders and experts to bring you 8 new podcast episodes over the next couple of months. We are bringing you their exceptional business stories, experiences and discussion on some of the latest big questions in the apps and games industry.
We are joined again by your hosts-Tamzin Taylor, who heads up Apps & Games Business Development for Google Play in Western Europe, and Dirk Primbs, who leads the Ecosystem Developer Relations team in Europe- and you can find out who they have been cajoling and corralling in the new series, below.
In the first series, the guests covered topics ranging from responsible growth and building for the long term, through advice from mergers and acquisitions and venture capital experts, to hot topics such as privacy and accessibility.
Apps, Games, & Insights podcast series 2 brings you a similarly diverse range of insights, stories, and learnings, and without further ado, get a sneak peek as to what we have lined up...
We kickoff with Elliott Rayner, Head Of Product Marketing, and John Quintana, Head of Guided Learning Experiences, from Babbel the online language learning company. Here in episode 9 we talk about how the new normal is disrupting the delivery of all types of education. Elliott and John discuss how Babbel is transforming and adapting and has been "thinking big" about the future of education: ultimately can apps take the place of traditional classroom education?
Most of us are very aware how critical environmental change is, but how do we raise awareness to fight climate change through our businesses? In episode 10 we are joined by Jennifer Estaris, Games Director at SYBO Games and Deborah Mensah-Bonsu, Founder of Games for Good and formerly at Space Ape Games, to learn how others are changing the game. In the recent Green Game Jam, 11 game studios came together to find innovative and engaging ways to educate and empower players about climate change through games. Jennifer and Deborah discuss how they ensured that the ideas were more than just another collection of tips for better recycling, and then pulled together a jam to bring great minds together and actualise change.
We also explore how to be successful with 4x strategy games-turn-based and real-time strategy games where you build an empire-in episode 11. We're joined by David Eckleberry, General Manager and Vice President at Scopely, and Howard Chen, Google Play Growth Consultant. We hear how Star Trek Fleet Command has successfully built it's loyal player base and the stories that bring to life the learnings about player affinity, KPI growth, comparative analysis with other game genres, and more.
With literally thousands of languages to choose from, language learning apps are in a unique position to reflect humanity's diversity. The team at Drops have taken this opportunity by incorporating several indigenous languages into their app portfolio. So, while supporting the usual suspects of popular languages, users of Drops can also learn Hawaiian, Maori (from New Zealand), and Innu (from Japan) among others. In episode 12, we talk with Drops CEO and Co-Founder, Daniel Farkas and Chief Customer Officer, Drew Banks about how they actively foster diversity and inclusion in their product and company.
Have you ever wondered what goes behind the scenes to help you order your favourite foods from delivery apps? Delivering a quality app is essential to the success of your business, in both acquiring and retaining users. In episode 13, we're joined by Maria Neumayer, Staff Software Engineer, at food delivery service Deliveroo and Shobhit Chugh, Product Manager, Firebase to talk about the practical steps you can take to design quality into an app or game. Discover and rectify quality problems in testing and production and hear Maria's insights into how Deliveroo has adapted to the new normal.
Mobile gaming offers developers of PC and console games a significant opportunity. By going mobile, game developers can expand their player base and drive retention by providing a platform for players to stay engaged while they're on the move. Jen Donahoe, Marketing and Growth lead for TeamFight Tactics at Riot Games joins us in episode 14 to discuss the challenges and opportunities they had in taking their games mobile.
What makes retention so critical to the success of a business over other measures, and how do you optimize this strategy? We speak to Marcus Gners, Chief Strategy Officer and Co-founder at health and fitness app developer Lifesum to hear how about the models they use and how they approach habitual usage. In episode 15, alongside Marcus, we are joined by best-selling author of "Hooked" and "Indistractable," Nir Eyal, to explore the behavior apps should foster to drive retention, and how to measure this effectively.
So as to not give the whole game away, we are keeping the details of our final episode under wraps, so keep an eye out for more details shortly.
The new episodes of the Apps, Games, & Insights podcast are sure to spark the interest of business and app or gaming enthusiasts, and developers, who want to get the inside scoop from industry experts on business strategies and their success stories, and how to create successful apps and games businesses in these rapidly changing times. We look forward to you joining us on this journey.
How to stay tuned in
To find out more about what's coming, check out our Apps, Games, & Insights podcast homepage and find links to all the latest episodes.
Subscribe and listen to our first episode here, or on your favorite podcast platform including Google Podcasts, Spotify, Apple, Libsyn, Pocket Casts and Overcast, Deezer, and iHeartRadio.
Keep an eye out on @GooglePlayDev and @AndroidDev on Twitter where we will be announcing the launch of the new episodes each week.
How useful did you find this blog post?
26 Oct 2020 5:04pm GMT
16 Oct 2020
By Andrew Ahn, Product Manager, Google Play App Safety
At Google Play, we want to foster an ecosystem of safe, engaging, useful, and entertaining apps used and loved by billions of Android users worldwide. That's why we regularly update and revise our Google Play Developer Policies and Developer Distribution Agreement, detailing the boundaries of app content and functionalities allowed on the platform, as well as providing latest guidance on how developers can promote and monetize apps.
In recent efforts in analyzing apps for policy compliance on Google Play we identified some common mistakes and violations that developers make, and we're sharing these with the developer community with tips and guides on how to avoid them, mitigating the risks of apps and developer accounts being suspended for violating our policies.
Links that take users back to other apps on the Play Store
One of the most common mistakes we see are apps that have buttons and menus that link out to the Play Store -- either to apps by the same developer, or other apps that may be affiliated with the developer, but not being clear that these are ads or promotional links. Without this clarity, apps may get enforced for having deceptive / disguised ads. One of the ways to avoid such mistakes is by explicitly calling these out by labeling the buttons and links as 'More Apps', 'More Games', 'Explore', 'Check out our other apps', etc.
Example of app content that link out to app listing on Play
Spammy app descriptions
Another mistake we frequently observe is where developers 'stuff' keywords in the app description in hope for better discoverability and ranking against certain keywords and phrases. Text blocks or lists that contain repetitive or unrelated keywords or references violate our Store Listing and Promotion policy. Writing a clear app description intended and optimized for user's readability and understanding is one of the best ways to avoid this violation.
Watch this video to learn how to avoid spammy store listings and efforts to artificially boost app visibility.
Abandoned and broken apps
There are apps that have been published by the developers a long time ago, and are no longer being maintained. Abandoned and unmaintained apps often create user experience issues -- broken app functionality, for example. Not only are such apps at risk of getting a low star rating and negative user reviews, they will also be flagged as violating the minimum functionality policy. To mitigate the negative impact to the developer reputation and app enforcement, consider unpublishing such apps from the Play Store. Note the updated unpublish action won't affect existing users who already installed the app, and developers can always choose to re-publish them after addressing the broken experiences.
Example of an abandoned app that provides a broken app experience
Take the 'Minimum and Broken Functionality Spam' course on Play Academy
Apps vs. Webview
Lastly, we observe a large volume of app submissions that are just webviews of existing websites. Most of these apps are submitted with a primary purpose of driving traffic rather than providing engaging app experiences to Android users. Such apps are considered webview spam, and are removed from Play. Instead, consider thinking through what users can do or do better with the app than in a web experience and implement relevant features and functionalities that enrich the user experience.
Example of a webview without any app functionality
Take the 'Webview Spam' course on Play Academy
While the above are one of the most frequent mistakes, make sure to stay up to date with the latest policies by visiting the Play Developer Policy Center. Check out Google Play Academy's Policy training, including our new Spam courses, and watch our Play PolicyBytes videos to learn more about recent policy updates.
16 Oct 2020 5:00pm GMT
21 Oct 2019
Fitbit has discontinued their Fitbit One step trackers, which seems like a good opportunity to step back and reflect on wearing one for the last decade or so. I've enjoyed using Fitbit trackers, but the One devices seemed like they broke down way too often. I'm pretty proud that I ended up earning all the […]
21 Oct 2019 3:06am GMT
04 Nov 2018
Do you need something to cheer you up? You got it: I should explain this costume a little bit. At the US Digital Service, we do a thing called "crab claws." Crab claws is like visual applause-you pinch your fingers up and down to say "great job" or "congratulations" or "way to go." We do […]
04 Nov 2018 8:02pm GMT
08 Mar 2018
Cindy Cutts, my wife and best friend, passed away earlier this week. While I was traveling for work recently, Cindy went to visit her family in Omaha, Nebraska. On Sunday, while enjoying time with family, Cindy started having trouble breathing. Her family quickly called 911 and paramedics took Cindy to the hospital, but Cindy lost […]
08 Mar 2018 12:17am GMT
01 Apr 2017
April Fools' Day should probably be called Google Fools' Day, since there are so many Google hoaxes.

Google Japan developed a "bubble wrap" version of the Japanese keyboard. "The Google Japanese input bubble wrap version is a keyboard that realizes 'I want to press in my mind, I want to keep pressing'," according to Google Translate.




Another product for your smart home? Meet Google Gnome, "a voice-activated, hands-free tool designed to make backyard living effortless. Need to know what animal is squeaking in your bushes? Stay still and ask Gnome what sound an opossum makes. Running low on birdseed? That's where Gnome comes in. You can even use Gnome's proprietary high-intensity lasers to trim your hedges into whatever shape your heart desires."




The Chrome OS team brings the most popular mobile accessories to the Chromebook, which already blurs the line between mobile and desktop. Chromebook Groupie Stick, Chromebook Cardboard, Chromebook Workout Armband will soon be available in the Google Store. "To take advantage of beautiful, high-resolution displays, as well as great photo editing apps, we've carefully engineered the first Chromebook-sized selfie stick. Never again will you miss the perfect groupie."



Haptic Helpers make VR even more immersive. "We're taking VR to the next level with Haptic Helpers. Using a modest set of everyday tools, these VR virtuosos can simulate more than 10,000 unique experiences, all from the comfort of your own home. Smell the roses. Listen to the ocean. Feel a fluffy dog!"


You can now play the classic arcade game MS. PAC-MAN in Google Maps. "Avoid Blinky, Pinky, Inky, and Sue as you swerve the streets of real places around the world. But eat the pac-dots fast, because this game will only be around for a little while." Just go to the Google Maps site or open the Google Maps app for Android or iOS and click or tap MS. PAC-MAN at the bottom.



Google Cloud Platform expands to Mars. "By opening a dedicated extraterrestrial cloud region, we're bringing the power of Google's compute, network, and storage to the rest of the solar system, unlocking a plethora of possibilities for astronomy research, exploration of Martian natural resources and interplanetary life sciences. This region will also serve as an important node in an extensive network throughout the solar system. Our first interplanetary data center - affectionately nicknamed 'Ziggy Stardust' - will open in 2018," mentions Google.



Google Netherlands came up with Google Wind, a machine learning technology that controls the weather. "The Netherlands has many windmills, some no longer in use, we can connect to Google Cloud Platform. So we use the existing Dutch infrastructure, machine learning, weather patterns to control the network of windmills when rain is approaching. The first test results are very promising: we seem to be able to provide sun and clear skies for everyone in the Netherlands," mentions Google Netherlands blog.




Google's search app for iOS is now optimized for cats and dogs. "On the Google app for iOS, you can now use 3D Touch on the app icon or head to settings and select I'm Feeling Woof or I'm Feeling Meow to let your dogs and cats get info on topics they care about-whether that means squeaky toys or a bowl of milk!"



Google also launched Google Play for Pets, a new category of Android games designed for cats, dogs and other pets.


Google Translate's Word Lens feature supports a new language: Heptapod B, the alien language from the movie "Arrival". "The challenge with understanding Heptapod B is its nonlinear orthography. Fortunately, Google's neural machine translation system employs an encoder/decoder system that internally represents sentences as high-dimensional vectors. These vectors map well to the non-linear orthography of the Heptapod language and they are really the enabling technical factor in translating Heptapod B."


01 Apr 2017 7:25am GMT
19 Feb 2017
If you try to send a JavaScript attachment using Gmail or if you want to download a .js attachment, you'll get a new anti-virus warning: "Blocked for security reasons", "1 attachment contains a virus or blocked file. Downloading this attachment is disabled".


.JS has been added to the long list of file types that are blocked by Gmail for security reasons. The full list: .ADE, .ADP, .BAT, .CHM, .CMD, .COM, .CPL, .EXE, .HTA, .INS, .ISP, .JAR, .JS (NEW), .JSE, .LIB, .LNK, .MDE, .MSC, .MSI, .MSP, .MST, .NSH .PIF, .SCR, .SCT, .SHB, .SYS, .VB, .VBE, .VBS, .VXD, .WSC, .WSF, .WSH. "To prevent against potential viruses, Gmail doesn't allow you to attach certain types of files, including: certain file types (listed above), including their compressed form (like .gz or .bz2 files) or when found within archives (like .zip or .tgz files), documents with malicious macros, archives whose listed file content is password protected, archives whose content includes a password protected archive."

The GSuite Blog informs that "for inbound mail, senders will get a bounce message explaining why the email was blocked. If you still need to send .js files for legitimate reasons, you can use Google Drive, Google Cloud Storage, or other storage solutions to share or send your files."

You can still send JavaScript files using Gmail if you change the extension. What about downloading old .js attachments? Try the workarounds from this post.
19 Feb 2017 10:39am GMT
25 Jan 2017
Google Image Search has a different way to display suggestions: it now shows a long list of colorful boxes with related searches. You can click one or more boxes to dynamically refine search results.



For example, when searching for [sportswear], Google shows suggestions like: [women basketball], [tennis], [badminton], [golf], [volleyball], [nike woman], [alexander wang], [adidas], [fashion], [performance], [vintage], [trendy], [urban], [school], [gym], [90's], [70's], [vogue], [luxe], [avant garde], [korean], [italian], [french] and more. It's interesting to notice that each category of suggestions has a different color.



Here's the old interface, which had fewer suggestions and displayed thumbnails next to suggestions:


25 Jan 2017 9:39pm GMT
10 Nov 2011
From the developer of Meganoid and Stardash comes a new action arcade game: INC! http://www.youtube.com/watch?v=9j5OEG-3RyM Get it from the...
10 Nov 2011 9:31am GMT
More than 1000 broadcast cameras for you online - the most incendiary models in Russia. 1000 girls, 1000, the temptations, 1000, full of desire - all...
10 Nov 2011 7:48am GMT
Hi Friends I decided to work with a tab layout application. Program consist of 3 tabs and a button. I like to place the button below the tab. ...
10 Nov 2011 5:20am GMT
26 Aug 2011
The Emperor instructed the gardener to set up the new court's garden. "I want you to plant five trees growing the Crataan fruit," the Emperor said, "Because we asked people what fruit they like best, and most named the Crataan fruit!" The gardener replied, "Emperor, that is excellent thinking! But let me make some suggestions: First, how about we make one of the five trees bear the Muran fruit. Only one out of ten citizens loves it, but those peculiar citizens tend to love multiple times as much!" "Second," the gardener continued, "How about we make one of the five trees bear the Dratean fruit. No one loves it, but that's because no one knows it yet!" "Third," the gardener said, "How about we leave one spot in the garden empty. Who knows what new type of tree we'll discover that we can put there in the fut ...
26 Aug 2011 12:12pm GMT
15 Aug 2011
For those of you who've been wondering whether I had turned to stone, fallen into a bottomless pit, or been climbing the Himalaya... no, none of that is true, even though you probably did notice I'm not actively blogging about Google here anymore*! Just now, a new iPad app I've been working on called Color Sound Machine went live, and this -- and all the other apps and games at Versus Pad** -- are actually what I am doing while not blogoscoping. *I've drafted unpublished posts explaining much more about past, present and future of Blogoscoped, and the history of Google news reporting, but ... oh, for now le ...
15 Aug 2011 4:00pm GMT
25 Feb 2011
One of the earliest specialist services provided by Google was reverse phone number lookup. If you used the "phonebook:" or "rphonebook:" operators together with a 10-digit US phone number, Google would show you the owner of that phone number, unless the number was unlisted. Google no longer provides that service. Not surprisingly, there was no press release marking the closure, but Google employee Daniel Russell has acknowledged the closure of the service in his blog. He hints at the possible pressures leading to the shuttering of the service: "As you can imagine, this was an endless source of hassles for people (who were surprised to see themselves searchable on Google) and for Google (who had to constantly de ...
25 Feb 2011 11:23am GMT