22 Jun 2018
In 2013, we began a News Fellows program, as an investment in the next generation of digital reporters. The fellowship is an important part of the Google News Initiative's commitment to strengthen the quality of journalism and empower news organizations to make use of technology, through pairing students interested in journalism and technology with prestigious media organizations around the world.
Since its launch, the program has expanded into 12 regions with an alumni network of over 300 journalists and innovators across the world. This month, we welcomed the 2018 U.S. Google News Initiative Fellows to Mountain View ahead of their summer fellowships at journalism nonprofits across the country:
22 Jun 2018 8:00pm GMT
Each week, we take a look at the top trending topics in Search for a sense of what the world is thinking about. Here's a look at a few of the trending searches this week-some playful and some serious-with data from the Google News Lab.
[Insert header pun here … punalty intended]
This week, fans around the world put the Gooooooooooogle in goooooooooooal!, making the World Cup the single biggest topic in Search. Everybody loves a home team, but it's Brazil that's leading searches globally. Meh about the players but love the game? Get in on the action with "Drills and skills" videos on YouTube; their views have increased six times since the last FIFA World Cup. And you can keep track of all your favorite teams and players with Google Trends.
The best part of the world's best lasagna
Amid searches for "best in the world," the top contenders were "best soccer player in the world" (because World Cup, see above) and "best restaurants in the world," since the list of
top 50 restaurants
in the world was released this week. Topping the list is an Italian eatery whose menu listings include "an eel swimming up the Po river" and "the crunchy part of the lasagna." Clearly they're onto something ... the top searched "world's best" food is lasagna, which maybe you'd pair with the next item on the list, "world's best beer."
The sun never sets on party ideas
If you found that beer, hopefully you sipped it on it yesterday-it was summer solstice, the longest day of the year. And if that lager rendered you pensive, you may have joined those who wondered, "what is the summer solstice?" and, soberly, "when does summer end?" Perk up while the sun's up: "summer solstice party ideas" was the top related query to the phenomenon, and no place searched for the solstice more than the U.K., where nearly 10,000 people gathered to
celebrate at Stonehenge
.
Summer solstice playlist
Queen Bey and the queen's consort Jay-Z reign again, dropping a surprise album, "Everything Is Love," last weekend. Search interest went up for both Bey and Jay in the U.S., 92 percent and 130 percent respectively, but Beyoncé was searched more than Jay-Z in every U.S. state. Jay-Z's streaming platform Tidal also got its own wave of searches: interest in Tidal spiked 267 percent in the past week. The album release included a masterpiece of a music video at the Louvre, prompting people to search "How much does it cost to rent out the Louvre?" and "Where is the Mona Lisa?"
Crisis at the border
On a more serious note, the world turned its attention to the U.S.-Mexico border this week, as anger erupted over immigrant children being separated from their families and held at migrant detention centers. A
viral photo
of a young girl caused a 3000 percent spike in searches for "crying toddler at border." Searches for the Secretary of Homeland Security spiked by over 5000 percent, as did searches for former First Lady Laura Bush, who spoke out against the separation. The top "how to help" questions this week were "How to help immigrant children?" and "How to help families separated at the border?" as people searched for ways to contribute.
22 Jun 2018 6:30pm GMT
When you search for well-known people, organizations and things on Google, you'll often come across a Knowledge Panel on the results page-a box with an overview of key information and links to resources to help you go deeper.
Individuals and organizations with Knowledge Panels can use our verification process to claim their panels and provide authoritative feedback on the information and images presented. Now we're updating that process as well as extending verification eligibility to more entities.
Any person, organization, sports team, event and media property with a Knowledge Panel is eligible to get verified and suggest edits to the information shown. Simply search for your name or organization on Search and click or tap the prompt below the Knowledge Panel to begin the
verification process
.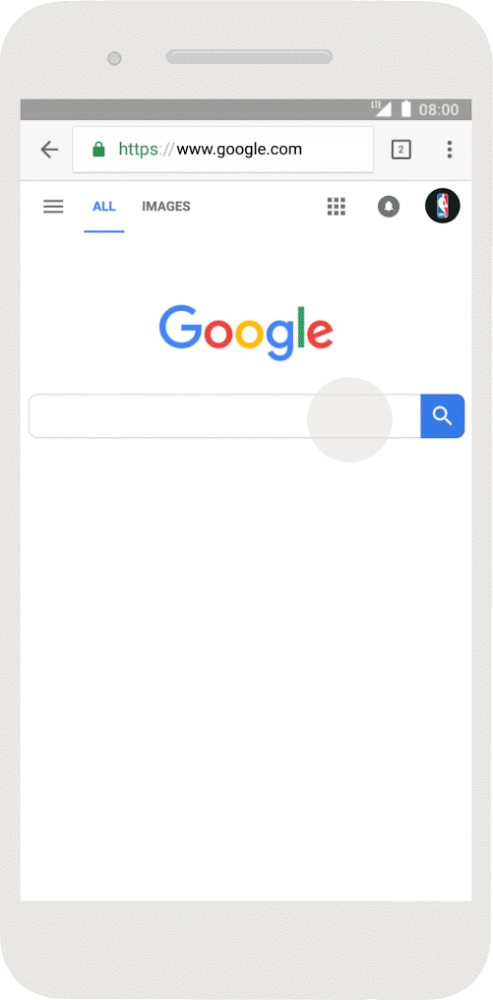 Once you're verified, you can suggest factual changes to information in your Knowledge Panel and suggest a featured image. You can learn more about how to provide this feedback in our help center.
We're always working on ways to improve Search to ensure you find the most relevant, accurate information possible. We hope that by giving individuals and entities an improved way to help us get it right if something's off, we get closer to that goal.
22 Jun 2018 5:00pm GMT
Below is what happened in search today, as reported on Search Engine Land and from other places across the web.

Please visit Search Engine Land for the full article.
22 Jun 2018 4:00pm GMT
Suggest a featured image and control other factual information in the panel.

Please visit Search Engine Land for the full article.
22 Jun 2018 2:46pm GMT
Will they lead to a new Google investigation, more Facebook scrutiny?

Please visit Search Engine Land for the full article.
22 Jun 2018 11:25am GMT
08 Mar 2018
Cindy Cutts, my wife and best friend, passed away earlier this week. While I was traveling for work recently, Cindy went to visit her family in Omaha, Nebraska. On Sunday, while enjoying time with family, Cindy started having trouble breathing. Her family quickly called 911 and paramedics took Cindy to the hospital, but Cindy lost […]
08 Mar 2018 12:17am GMT
22 Jan 2018
Last week, I passed my one year anniversary as head of the US Digital Service (USDS). So when Mr. Money Mustache asked for an interview, I was delighted to talk about some of the work that the USDS does. If you aren't familiar with Mr. Money Mustache, he writes about a philosophy of badassity in […]
22 Jan 2018 6:58pm GMT
01 Apr 2017
April Fools' Day should probably be called Google Fools' Day, since there are so many Google hoaxes.

Google Japan developed a "bubble wrap" version of the Japanese keyboard. "The Google Japanese input bubble wrap version is a keyboard that realizes 'I want to press in my mind, I want to keep pressing'," according to Google Translate.




Another product for your smart home? Meet Google Gnome, "a voice-activated, hands-free tool designed to make backyard living effortless. Need to know what animal is squeaking in your bushes? Stay still and ask Gnome what sound an opossum makes. Running low on birdseed? That's where Gnome comes in. You can even use Gnome's proprietary high-intensity lasers to trim your hedges into whatever shape your heart desires."




The Chrome OS team brings the most popular mobile accessories to the Chromebook, which already blurs the line between mobile and desktop. Chromebook Groupie Stick, Chromebook Cardboard, Chromebook Workout Armband will soon be available in the Google Store. "To take advantage of beautiful, high-resolution displays, as well as great photo editing apps, we've carefully engineered the first Chromebook-sized selfie stick. Never again will you miss the perfect groupie."



Haptic Helpers make VR even more immersive. "We're taking VR to the next level with Haptic Helpers. Using a modest set of everyday tools, these VR virtuosos can simulate more than 10,000 unique experiences, all from the comfort of your own home. Smell the roses. Listen to the ocean. Feel a fluffy dog!"


You can now play the classic arcade game MS. PAC-MAN in Google Maps. "Avoid Blinky, Pinky, Inky, and Sue as you swerve the streets of real places around the world. But eat the pac-dots fast, because this game will only be around for a little while." Just go to the Google Maps site or open the Google Maps app for Android or iOS and click or tap MS. PAC-MAN at the bottom.



Google Cloud Platform expands to Mars. "By opening a dedicated extraterrestrial cloud region, we're bringing the power of Google's compute, network, and storage to the rest of the solar system, unlocking a plethora of possibilities for astronomy research, exploration of Martian natural resources and interplanetary life sciences. This region will also serve as an important node in an extensive network throughout the solar system. Our first interplanetary data center - affectionately nicknamed 'Ziggy Stardust' - will open in 2018," mentions Google.



Google Netherlands came up with Google Wind, a machine learning technology that controls the weather. "The Netherlands has many windmills, some no longer in use, we can connect to Google Cloud Platform. So we use the existing Dutch infrastructure, machine learning, weather patterns to control the network of windmills when rain is approaching. The first test results are very promising: we seem to be able to provide sun and clear skies for everyone in the Netherlands," mentions Google Netherlands blog.




Google's search app for iOS is now optimized for cats and dogs. "On the Google app for iOS, you can now use 3D Touch on the app icon or head to settings and select I'm Feeling Woof or I'm Feeling Meow to let your dogs and cats get info on topics they care about-whether that means squeaky toys or a bowl of milk!"



Google also launched Google Play for Pets, a new category of Android games designed for cats, dogs and other pets.


Google Translate's Word Lens feature supports a new language: Heptapod B, the alien language from the movie "Arrival". "The challenge with understanding Heptapod B is its nonlinear orthography. Fortunately, Google's neural machine translation system employs an encoder/decoder system that internally represents sentences as high-dimensional vectors. These vectors map well to the non-linear orthography of the Heptapod language and they are really the enabling technical factor in translating Heptapod B."


01 Apr 2017 7:25am GMT
19 Feb 2017
If you try to send a JavaScript attachment using Gmail or if you want to download a .js attachment, you'll get a new anti-virus warning: "Blocked for security reasons", "1 attachment contains a virus or blocked file. Downloading this attachment is disabled".


.JS has been added to the long list of file types that are blocked by Gmail for security reasons. The full list: .ADE, .ADP, .BAT, .CHM, .CMD, .COM, .CPL, .EXE, .HTA, .INS, .ISP, .JAR, .JS (NEW), .JSE, .LIB, .LNK, .MDE, .MSC, .MSI, .MSP, .MST, .NSH .PIF, .SCR, .SCT, .SHB, .SYS, .VB, .VBE, .VBS, .VXD, .WSC, .WSF, .WSH. "To prevent against potential viruses, Gmail doesn't allow you to attach certain types of files, including: certain file types (listed above), including their compressed form (like .gz or .bz2 files) or when found within archives (like .zip or .tgz files), documents with malicious macros, archives whose listed file content is password protected, archives whose content includes a password protected archive."

The GSuite Blog informs that "for inbound mail, senders will get a bounce message explaining why the email was blocked. If you still need to send .js files for legitimate reasons, you can use Google Drive, Google Cloud Storage, or other storage solutions to share or send your files."

You can still send JavaScript files using Gmail if you change the extension. What about downloading old .js attachments? Try the workarounds from this post.
19 Feb 2017 10:39am GMT
25 Jan 2017
Google Image Search has a different way to display suggestions: it now shows a long list of colorful boxes with related searches. You can click one or more boxes to dynamically refine search results.



For example, when searching for [sportswear], Google shows suggestions like: [women basketball], [tennis], [badminton], [golf], [volleyball], [nike woman], [alexander wang], [adidas], [fashion], [performance], [vintage], [trendy], [urban], [school], [gym], [90's], [70's], [vogue], [luxe], [avant garde], [korean], [italian], [french] and more. It's interesting to notice that each category of suggestions has a different color.



Here's the old interface, which had fewer suggestions and displayed thumbnails next to suggestions:


25 Jan 2017 9:39pm GMT
19 Jan 2017
A few months ago, I took a leave of absence from Google to do a stint with the US Digital Service. A lot of people know about the US Digital Service because they helped rescue the healthcare.gov website. But you might not realize that the US Digital Service has helped veterans get their health benefits, […]
19 Jan 2017 3:47am GMT
11 Nov 2011
As Google pushes fresh search results, a helpful Google search tool for historical searches quietly vanished earlier this month. Google has confirmed that Google's Timeline search option, which debuted in 2007, has been discontinued. By cl...
11 Nov 2011 9:35pm GMT
Google has graduated Think Insights from beta. This tool now compiles real-time data from Google search and other platforms, combining those facts with additional studies, infographics, and more. Users can find the site at ThinkwithGoogle.com, a...
11 Nov 2011 8:45pm GMT
Google has just acquired startup Katango, makers of a Facebook friends list generating iPhone app released this July. Shortly after its debut, however, Katango's autogenerator faced serious competition from Facebook itself, as it rolled out ...
11 Nov 2011 7:35pm GMT
26 Aug 2011
The Emperor instructed the gardener to set up the new court's garden. "I want you to plant five trees growing the Crataan fruit," the Emperor said, "Because we asked people what fruit they like best, and most named the Crataan fruit!" The gardener replied, "Emperor, that is excellent thinking! But let me make some suggestions: First, how about we make one of the five trees bear the Muran fruit. Only one out of ten citizens loves it, but those peculiar citizens tend to love multiple times as much!" "Second," the gardener continued, "How about we make one of the five trees bear the Dratean fruit. No one loves it, but that's because no one knows it yet!" "Third," the gardener said, "How about we leave one spot in the garden empty. Who knows what new type of tree we'll discover that we can put there in the fut ...
26 Aug 2011 12:12pm GMT
15 Aug 2011
For those of you who've been wondering whether I had turned to stone, fallen into a bottomless pit, or been climbing the Himalaya... no, none of that is true, even though you probably did notice I'm not actively blogging about Google here anymore*! Just now, a new iPad app I've been working on called Color Sound Machine went live, and this -- and all the other apps and games at Versus Pad** -- are actually what I am doing while not blogoscoping. *I've drafted unpublished posts explaining much more about past, present and future of Blogoscoped, and the history of Google news reporting, but ... oh, for now le ...
15 Aug 2011 4:00pm GMT
25 Feb 2011
One of the earliest specialist services provided by Google was reverse phone number lookup. If you used the "phonebook:" or "rphonebook:" operators together with a 10-digit US phone number, Google would show you the owner of that phone number, unless the number was unlisted. Google no longer provides that service. Not surprisingly, there was no press release marking the closure, but Google employee Daniel Russell has acknowledged the closure of the service in his blog. He hints at the possible pressures leading to the shuttering of the service: "As you can imagine, this was an endless source of hassles for people (who were surprised to see themselves searchable on Google) and for Google (who had to constantly de ...
25 Feb 2011 11:23am GMT