07 Dec 2016
Google and Slack share the same vision for the future of work: that smart software can bring teams together and make all of their work and conversations seamlessly available in one place. The result is that teams can move faster and more efficiently. We've each been building towards this vision independently, and today we're announcing a partnership that represents our intent to build towards this vision together.
We also share the same commitment with Slack to offer our customers choice through open platforms. We want our customers to use the tools they need to be successful and for many companies, including AOL, R/GA and Shopify, that's a combination of G Suite and Slack.
Through this partnership we're increasing our joint product and engineering efforts to strengthen the link between the content in Google Drive and the communication in Slack.
"At R/GA, we've found that we create our best work when we can bring teams together in real time from different disciplines, and often different locations. Rolling out G Suite and Slack across the agency, we've been able to seamlessly collaborate, connect more easily with our clients, produce better work and reduce the time it takes to get the work done. We depend on smooth integrations to make the most of what both platforms can do for our teams and our clients," says Nick Coronges, Chief Technology Officer at R/GA.
Google Docs and Drive were among the earliest Slack integrations and remain the most popular. In fact, a Drive file is imported in Slack approximately 60,000 times every weekday; that's a file shared every 1.4 seconds.
Our partnership will focus on several new, richer features including:
Instant permissions: We're smoothing out permissions so that files shared in Slack are immediately available to the right teammates. When a file from Google Drive is shared in a Slack channel, the system will automatically confirm that everyone in the channel has access to that file. You can easily add or remove file collaborators with a single click.
Previews and notifications: Files shared in Slack will preview the content you need at a glance. And you'll never miss an update, since Google Drive and Docs notifications will be delivered to you in Slack.
Slack channels + Team Drives: Team Drives keep teams in sync by creating a central place for shared content, enabled by a new group-level ownership model. Announced in September, Team Drives is currently available to early adopter customers and slated for broader release in 2017. Customers will be able to pair Team Drives and Slack channels to keep content and conversations in sync. New files uploaded to the connected Slack channel will be automatically stored in the Team Drive; relevant Team Drive updates will be shared in Slack, and the set of people with access will stay in sync between the two products.
Provisioning Slack from G Suite: Companies that run on G Suite already run their organizations via the cloud, and soon with just a couple of clicks in the G Suite Admin console they can provision Slack for teams or the entire company.
Working with Slack, we'll continue to explore how we can make our products work better together, but also ways Google products and technologies can help Slack scale and serve their customers. We look forward to the many ways we can work with Slack and to the enhanced experience we'll deliver together for our customers.
07 Dec 2016 5:00pm GMT
It's important to have high-quality content on your website, but columnist Conrad Saam believes that SEOs might be overdoing it. The post More content, less traffic: part I appeared first on Search Engine Land.

Please visit Search Engine Land for the full article.
07 Dec 2016 4:54pm GMT
Yahoo says "Donald Trump" ranked as its second most popular search of the year, while "Hillary Clinton" barely made the top 10. The post Yahoo 2016 Year in Review: '2016 Election' top search term & 'Election Day' No. 1 news story appeared first on Search Engine Land.

Please visit Search Engine Land for the full article.
07 Dec 2016 4:10pm GMT
Editor's Note: On December 3rd at our global online conference, Education on Air, we announced exciting new features that expand the use of our tools. In case you missed it, check out the recording of the Education On Air Product Keynote.
From students to teachers to admins, we are always thinking about how our education tools can meet the needs of our different users. Today, we're excited to share updates for two groups of users in particular: the graduate and the guardian. For the graduates who are embarking on their next adventure, we're launching a new tool to help ease their digital transition. And for the guardians, the always supportive cheerleaders at home, we're rolling out a means to stay more connected to the classroom.

For graduates
For our graduating students, we know the transition to the next chapter of their lives can be an exciting time. However, leaving school is often stressful for reasons it shouldn't be. Students run the risk of losing all their digital work if they don't spend hours downloading, migrating or copying their emails and school work.
We're excited to share that early next year, we will be launching a new feature that will help graduating students with this transition. Students will be able to copy emails and Drive files from their G Suite for Education accounts into another Google account before they leave the domain. This will enable students to easily retain their email, essays, resumes, science projects and any other files stored on Google Drive if their school removes access to their old account.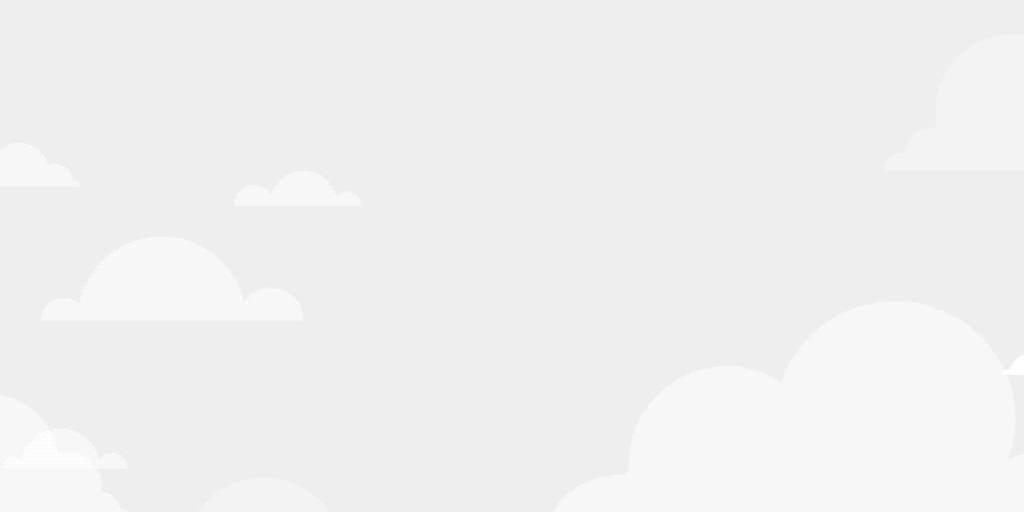 We know that protecting students' privacy and data is critical for schools, so we are ensuring administrators have the right controls of this new feature. Although this feature will be available early next year, administrators can take action today by adjusting their Admin Console settings based on how this best meets the needs of their schools, like allowing access for just one grade level. For schools that have Takeout enabled, this feature will be enabled by default. Schools should also know that any document that has been marked as "No download or copy" cannot be copied to an outside account. Further, students at schools that have enabled Drive sharing domain limitations will not be able to copy any documents.
For guardians
We recognize how critical it is for students to have support both inside and outside of the classroom. Parent and guardian involvement is important for helping students keep up with their workload, grasp new concepts and feel supported as they progress through each new grade level.
Today, we're making it even easier for guardians to have access to email summaries of student work in Google Classroom. Guardians will no longer need to have a Google account in order to receive Classroom email summaries. We've heard from parents what a positive impact these email summaries have had on their students this school year. Anders Rian, a parent who has used the Classroom email summaries for his son, says "the daily update is really helpful, not only in following up on my son's homework, but also in having a dialogue with him around what he learns."

Whether preparing a graduate for their next adventure or a enabling a guardian to support their student at home, we hope that by expanding the boundaries of our tools, students are set up to succeed at every step of their education.
07 Dec 2016 4:00pm GMT
As we turn our eyes toward the new year and the next MarTech conference, we have much to reflect on. The pace of change and the adoption of marketing technologies continue to accelerate. And more than ever, marketing technology is playing a critical role in this time of massive upheaval and digital...

Please visit Search Engine Land for the full article.
07 Dec 2016 3:43pm GMT
Last year Google.org launched its first French Google Impact Challenge, a national competition for nonprofit organisations that use digital technologies to scale their work in the country.
We received hundreds of ideas from non-profits across France and were blown away by the creativity, passion, and innovation we saw in the submissions. After public voting, ten French organisations stood out and were awarded at an emotional ceremony at the French Ministry of Foreign Affairs. Each received funding (500,000 euros for each of the four big winners, 200,000 euros for each finalist) and a tailor-made mentoring program, supported by Googler volunteers, with the support of the Social Factory and Invest &+.
A year later, we're looking back at the progress of ten organisations with impressive goals and even more impressive results. We wondered: have they managed to change scale? Have their projects have come to fruition? What additional impact have they had?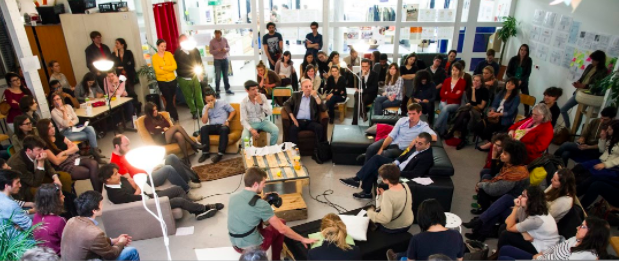 MakeSense: meeting with volunteers and social entrepreneurs
We were not disappointed. Each organisation reported that their projects have taken off in three key areas with Google's support: adding new staff members, benefiting from mentoring to build technical tools and building credibility to secure new funding or partners.
Progress report...
1001 Fontaines, an entrepreneur-driven network of water purification stations in rural areas to give people access to clean water, has opened 10 new water treatment plants, giving access to safe drinking water to an additional 20,000 people
Libraries Without Borders has grown from 15 to 60 employees and will deploy 70 mobile media libraries in the field before the end of the year, compared to just four one year ago. This project will give access to the Internet, books and educational resources to populations around the globe in the greatest need.

Jaccede, whose mission was to crowdsource accessibility ratings of public spaces for people with physical disabilities has designed, developed and launched a new simplified platform that lists more than 13,000 additional places.
Ticket for Change: at a training session to help people change move from ideas to action
The adventure continues...

During the exchanges we had with the associations throughout the year, we saw how important it was for them to have consistent support that allows them to grow, to consolidate their strategic plans and to continue to improve their technical tools.

With continued work ahead of them, Google.org answered the call. Each winning organisation will receive a supplementary grant of $ 50,000 and continue in the mentoring program. This allocation will allow, for example, the Banque Alimentaire du Rhône to finance an electric vehicle to collect donations and bring them to associations; For My Human Kit, it will secure an additional employee for the year to come.
The Google Impact challenges have been run elsewhere in Europe too, including in
Germany
and the
UK
. These awards recognise entrepreneurial organisations who think on an ambitious scale and have a healthy disregard for the impossible and we look forward to seeing what they do next.
07 Dec 2016 3:30pm GMT
06 Dec 2016
When you search Google for [Christmas], [Hanukkah], [Kwanzaa], [Festivus] or other related queries, you'll see some special decorations related to each holiday. Festivus is "a holiday celebrated by those seeking an alternative to the commercialism and pressures of the Christmas holiday season."

Christmas trees, Santa Claus, the Christmas star adorn the Google search page and bring the hoiday spirit.



The Hanukkah menorah and Kwanzaa's Mishumaa Saba (The Seven Candles) are lighting up Google's search pages.



Here are the decorations from 2015, 2014, 2013, 2012 and 2011.
06 Dec 2016 2:21pm GMT
Google's desktop search pages have a new interface for navigating between search results. The search box is bigger, there's a new search icon and Google now only shows 2 or 3 specialized search engines next to "all", down from 4. Apps and shopping seem to be missing from the list of search engines, so you can only pick from image search, video search, Google News, Google Maps, Google Flights and Google Books.



The settings dropdown is now placed below the search box and it includes the option that lets you hide private results. You can still change search settings, languages, turn on or turn off SafeSearch, use advanced search options, open Web History or go to the help center.



Search tools are now simply called tools and they include the same options: search by date and verbatim.



Image search lets you quickly go to the saved images page and change SafeSearch setting.



Google Shopping is broken. While the homepage still loads, when you click a product image or search for something, Google shows an empty page.



Here's the old Google Search interface, via Wikipedia:


06 Dec 2016 1:31pm GMT
17 Oct 2016
Did you know that "male lions defend the pride's territory while females do most of the hunting"? Did you know that "the name humpback whale describes the motion it makes as it arches its back out of the water in preparation for a dive"? What about this one: "ostriches have the largest eyes of any land living animal and they measure 50 mm (2 inches) in diameter"?

Google now shows random facts about animals in the "did you know" section of the Knowledge Graph card. They're extracted from various sites and Google actually links to the source.



Some example of queries that return random facts: [cat], [lion], [tiger], [alpaca], [giraffe], [ostrich], [duck], [elk], [raccoon], [shark]. It's worth pointing out that you can get another random fact by reloading the page or searching again for the same animal.
17 Oct 2016 9:00pm GMT
18 Jun 2016
Over the last couple years, I've seen more and more people in technology trying to make government work better. They're idealists who are also making a large impact. These are people that I respect-some of them worked to fix healthcare.gov, for example. From talking to many of them, I can tell you that their energy […]
18 Jun 2016 1:57am GMT
03 Feb 2016
Amit Singhal just announced that he's retiring toward the end of the month. Amit has been a formative part of Google's search team, but he's also a good friend. Last year, after he marked 15 years with Google, I wrote this about Amit's contributions: Amit Singhal, one of the unsung heroes of Google, just celebrated […]
03 Feb 2016 7:49pm GMT
19 Jan 2016
I solved a problem today and figured that I'd document it for the rest of the world. Every time someone left me a voicemail on Verizon, I would get a cryptic text from Verizon at 900080006202 that looked like "//VZWVVM:SYNC:ev=NM;id=1;c=1;t=v;s=1XXXXXXXXXX;dt=18/01/2016 13:40-0900;l=13;dev_t=5" or "//VZWVVM:SYNC:ev=MBU;dev_t=5". Here's what happened. It turns out that Verizon has three kinds of […]
19 Jan 2016 2:00am GMT
11 Nov 2011
As Google pushes fresh search results, a helpful Google search tool for historical searches quietly vanished earlier this month. Google has confirmed that Google's Timeline search option, which debuted in 2007, has been discontinued. By cl...
11 Nov 2011 9:35pm GMT
Google has graduated Think Insights from beta. This tool now compiles real-time data from Google search and other platforms, combining those facts with additional studies, infographics, and more. Users can find the site at ThinkwithGoogle.com, a...
11 Nov 2011 8:45pm GMT
Google has just acquired startup Katango, makers of a Facebook friends list generating iPhone app released this July. Shortly after its debut, however, Katango's autogenerator faced serious competition from Facebook itself, as it rolled out ...
11 Nov 2011 7:35pm GMT
26 Aug 2011
The Emperor instructed the gardener to set up the new court's garden. "I want you to plant five trees growing the Crataan fruit," the Emperor said, "Because we asked people what fruit they like best, and most named the Crataan fruit!" The gardener replied, "Emperor, that is excellent thinking! But let me make some suggestions: First, how about we make one of the five trees bear the Muran fruit. Only one out of ten citizens loves it, but those peculiar citizens tend to love multiple times as much!" "Second," the gardener continued, "How about we make one of the five trees bear the Dratean fruit. No one loves it, but that's because no one knows it yet!" "Third," the gardener said, "How about we leave one spot in the garden empty. Who knows what new type of tree we'll discover that we can put there in the fut ...
26 Aug 2011 12:12pm GMT
15 Aug 2011
For those of you who've been wondering whether I had turned to stone, fallen into a bottomless pit, or been climbing the Himalaya... no, none of that is true, even though you probably did notice I'm not actively blogging about Google here anymore*! Just now, a new iPad app I've been working on called Color Sound Machine went live, and this -- and all the other apps and games at Versus Pad** -- are actually what I am doing while not blogoscoping. *I've drafted unpublished posts explaining much more about past, present and future of Blogoscoped, and the history of Google news reporting, but ... oh, for now le ...
15 Aug 2011 4:00pm GMT
25 Feb 2011
One of the earliest specialist services provided by Google was reverse phone number lookup. If you used the "phonebook:" or "rphonebook:" operators together with a 10-digit US phone number, Google would show you the owner of that phone number, unless the number was unlisted. Google no longer provides that service. Not surprisingly, there was no press release marking the closure, but Google employee Daniel Russell has acknowledged the closure of the service in his blog. He hints at the possible pressures leading to the shuttering of the service: "As you can imagine, this was an endless source of hassles for people (who were surprised to see themselves searchable on Google) and for Google (who had to constantly de ...
25 Feb 2011 11:23am GMT