21 Aug 2019
I'll soon be flying to Greece for GUADEC but wanted to mention one of the things I worked on the past couple of weeks: the low-memory-monitor project is off the ground, though not production-ready.

low-memory-monitor, as its name implies, monitors the amount of free physical memory on the system and will shoot off signals to interested user-space applications, usually session managers, or sandboxing helpers, when that memory runs low, making it possible for applications to shrink their memory footprints before it's too late either to recover a usable system, or avoid taking a performance hit.

It's similar to Android's lowmemorykiller daemon, Facebook's oomd, Endless' psi-monitor, amongst others

Finally a GLib helper and a Flatpak portal are planned to make it easier for applications to use, with an API similar to iOS' or Android's.

Combined with work in Fedora to use zswap and remove the use of disk-backed swap, this should make most workstation uses more responsive and enjoyable.
21 Aug 2019 10:57am GMT
18 Aug 2019
End of June I attended the annual Plasma sprint that was this year held in Valencia in conjunction with the Usability sprint. And in July we organised on short notice a KWin sprint in Nuremberg directly following up on the KDE Connect sprint. Let me talk you through some of the highlights and what I concentrated on at these sprints.
Plasma sprint in Valencia
It was great to see many new faces at the Plasma sprint. Most of these new contributors were working on the Plasma and KDE Apps Ui and Ux and we definitely need some new blood in these areas. KDE's Visual Design Group, the VDG, thinned out over the last two years because some leading figures left. But now seeing new talented and motivated people joining as designers and Ux experts I am optimistic that there will be a revival of the golden time of the VDG that brought us Breeze and Plasma 5.
In regards to technical topics there is always a wide field of different challenges and technologies to combine at a Plasma sprint. From my side I wanted to discuss current topics in KWin but of course not everyone at the sprint is directly working on KWin and some topics require deeper technical knowledge about it. Still there were some fruitful discussions, of course in particular with David, who was the second KWin core contributor present besides me.
As a direct product of the sprint my work on dma-buf support in KWin and KWayland can be counted. I started work on that at the sprint mostly because it was a feature requested already for quite a long time by Plasma Mobile developers who need it on some of their devices to get them to work. But this should in general improve in our Wayland session the performance and energy consumption on many devices. Like always such larger features need time so I was not able to finish them at the sprint. But last week I landed them.
Megasprint in Nuremberg
At the Plasma sprint we talked about the current state of KWin and what our future goals should be. I wanted to talk about this some more but the KWin core team was sadly not complete at the Plasma sprint. It was Eike's idea to organize a separate sprint just for KWin and I took the next best opportunity to do this: as part of the KDE Connect and the Onboarding sprints in the SUSE offices in Nuremberg just a few weeks later. Jokingly we called the whole endeavor because of the size of three combined sprints the Megasprint.
KDE Connect sprint
I was there one or two days earlier to also attend the KDE Connect sprint. This was a good idea because the KDE Connect team needs us to provide some additional functionality in our Wayland session.
The first feature they rely on is a clipboard management protocol to read out and manipulate the clipboard via connected devices. This is something we want to have in our Wayland session also in general because without it we can not provide a clipboard history in the Plasma applet. And a clipboard selection would be lost as soon as the client providing it is closed. This can be intentionally but in most cases you expect to at least have simple text fragments still available after the source client quit.
The second feature are fake inputs of keyboard and mouse via other KDE Connect linked devices. In particular fake input via keyboard is tricky. My approach would be to implement the protocols developed by Purism for virtual keyboards and input methods. Implementation of these looks straight forward at first, the tricky part comes in when we look at the current internal keyboard input code in KWayland and KWin: there is not yet support for multiple seats or for one set multiple keyboards at the same time. But this is a prerequisite for virtual keyboards if we want to do it right including the support of different layouts on different keyboards.
KWin sprint
After the official begin of the KWin sprint we went through a long list of topics. As this was the first KWin sprint for years or even forever there was a lot to talk about, starting with small code style issues we needed to agree on till large long-time goals on what our development efforts should concentrate in the future. Also we discussed current topics and one of the bigger ones is for sure my compositing rework.
But in the overall picture this again is only one of several areas we need to put work in. In general it can be said that KWin is a great piece of software with many great features and a good performance but its foundations have become old and in some cases rotten over time. Fixes over fixes have been put in one after the other increasing the complexity and decreasing the overall cohesion. This is normal for actively used software and nothing to criticize but I think we are now at a point in the product life cycle of KWin to either phase it out or put in the hours to rework many areas from the ground up.
I want to put in the hours but on the other side in light of possible regressions with such large changes the question arises if this should be done dissociated with normal KWin releases. There was not yet a decision taken on that.
Upcoming conferences
While the season of sprints for this year is over now there are some important conferences I will attend and if you can manage I invite you to join these as well. No entry fee! In the second week of September the KDE Akademy is held in Milan, Italy. And in the first week of October the X.Org Developer's Conference (XDC) is held in Montreal, Canada. At XDC I have two talks lined up myself: a full length talk about KWin and a lightning talk about a work-in-progress solution by me for multi DPI scaling in XWayland. And if there is time I would like to hold a third one about my ongoing work on auto-list compositing.
In the beginning I planned only to travel to Canada for XDC but just one week later the WineConf 2019 is held close to Montreal, in Toronto, so I might prolong the stay a bit to see how or if at all I as a compositor developer could help the Wine community in achieving their goals. To my knowledge this would be the first time a KWin developer attends WineConf.
18 Aug 2019 8:00pm GMT
17 Aug 2019
12 Aug 2019
Over the past 2 years Flathub has evolved from a wild idea at a hackfest to a community of app developers and publishers making over 600 apps available to end-users on dozens of Linux-based OSes. We couldn't have gotten anything off the ground without the support of the 20 or so generous souls who backed our initial fundraising, and to make the service a reality since then we've relied on on the contributions of dozens of individuals and organisations such as Codethink, Endless, GNOME, KDE and Red Hat. But for our day to day operations, we depend on the continuous support and generosity of a few companies who provide the services and resources that Flathub uses 24/7 to build and deliver all of these apps. This post is about saying thank you to those companies!
Running the infrastructure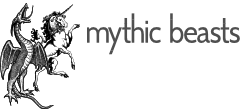 Mythic Beasts is a UK-based "no-nonsense" hosting provider who provide managed and un-managed co-location, dedicated servers, VPS and shared hosting. They are also conveniently based in Cambridge where I live, and very nice people to have a coffee or beer with, particularly if you enjoy talking about IPv6 and how many web services you can run on a rack full of Raspberry Pis. The "heart" of Flathub is a physical machine donated by them which originally ran everything in separate VMs - buildbot, frontend, repo master - and they have subsequently increased their donation with several VMs hosted elsewhere within their network. We also benefit from huge amounts of free bandwidth, backup/storage, monitoring, management and their expertise and advice at scaling up the service.
Starting with everything running on one box in 2017 we quickly ran into scaling bottlenecks as traffic started to pick up. With Mythic's advice and a healthy donation of 100s of GB / month more of bandwidth, we set up two caching frontend servers running in virtual machines in two different London data centres to cache the commonly-accessed objects, shift the load away from the master server, and take advantage of the physical redundancy offered by the Mythic network.
As load increased and we brought a CDN online to bring the content closer to the user, we also moved the Buildbot (and it's associated Postgres database) to a VM hosted at Mythic in order to offload as much IO bandwidth from the repo server, to keep up sustained HTTP throughput during update operations. This helped significantly but we are in discussions with them about a yet larger box with a mixture of disks and SSDs to handle the concurrent read and write load that we need.
Even after all of these changes, we keep the repo master on one, big, physical machine with directly attached storage because repo update and delta computations are hugely IO intensive operations, and our OSTree repos contain over 9 million inodes which get accessed randomly during this process. We also have a physical HSM (a YubiKey) which stores the GPG repo signing key for Flathub, and it's really hard to plug a USB key into a cloud instance, and know where it is and that it's physically secure.
Building the apps
Our first build workers were under Alex's desk, in Christian's garage, and a VM donated by Scaleway for our first year. We still have several ARM workers donated by Codethink, but at the start of 2018 it became pretty clear within a few months that we were not going to keep up with the growing pace of builds without some more serious iron behind the Buildbot. We also wanted to be able to offer PR and test builds, beta builds, etc ­­- all of which multiplies the workload significantly.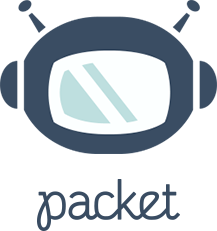 Thanks to an introduction by the most excellent Jorge Castro and the approval and support of the Linux Foundation's CNCF Infrastructure Lab, we were able to get access to an "all expenses paid" account at Packet. Packet is a "bare metal" cloud provider - like AWS except you get entire boxes and dedicated switch ports etc to yourself - at a handful of main datacenters around the world with a full range of server, storage and networking equipment, and a larger number of edge facilities for distribution/processing closer to the users. They have an API and a magical provisioning system which means that at the click of a button or one method call you can bring up all manner of machines, configure networking and storage, etc. Packet is clearly a service built by engineers for engineers - they are smart, easy to get hold of on e-mail and chat, share their roadmap publicly and set priorities based on user feedback.
We currently have 4 Huge Boxes (2 Intel, 2 ARM) from Packet which do the majority of the heavy lifting when it comes to building everything that is uploaded, and also use a few other machines there for auxiliary tasks such as caching source downloads and receiving our streamed logs from the CDN. We also used their flexibility to temporarily set up a whole separate test infrastructure (a repo, buildbot, worker and frontend on one box) while we were prototyping recent changes to the Buildbot.
A special thanks to Ed Vielmetti at Packet who has patiently supported our requests for lots of 32-bit compatible ARM machines, and for his support of other Linux desktop projects such as GNOME and the Freedesktop SDK who also benefit hugely from Packet's resources for build and CI.
Delivering the data
Even with two redundant / load-balancing front end servers and huge amounts of bandwidth, OSTree repos have so many files that if those servers are too far away from the end users, the latency and round trips cause a serious problem with throughput. In the end you can't distribute something like Flathub from a single physical location - you need to get closer to the users. Fortunately the OSTree repo format is very efficient to distribute via a CDN, as almost all files in the repository are immutable.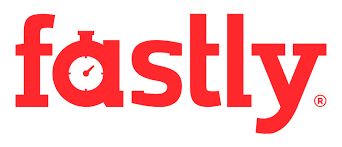 After a very speedy response to a plea for help on Twitter, Fastly - one of the world's leading CDNs - generously agreed to donate free use of their CDN service to support Flathub. All traffic to the dl.flathub.org domain is served through the CDN, and automatically gets cached at dozens of points of presence around the world. Their service is frankly really really cool - the configuration and stats are reallly powerful, unlike any other CDN service I've used. Our configuration allows us to collect custom logs which we use to generate our Flathub stats, and to define edge logic in Varnish's VCL which we use to allow larger files to stream to the end user while they are still being downloaded by the edge node, improving throughput. We also use their API to purge the summary file from their caches worldwide each time the repository updates, so that it can stay cached for longer between updates.
To get some feelings for how well this works, here are some statistics: The Flathub main repo is 929 GB, of which 73 GB are static deltas and 1.9 GB of screenshots. It contains 7280 refs for 640 apps (plus runtimes and extensions) over 4 architectures. Fastly is serving the dl.flathub.org domain fully cached, with a cache hit rate of ~98.7%. Averaging 9.8 million hits and 464 Gb downloaded per hour, Flathub uses between 1-2 Gbps sustained bandwidth depending on the time of day. Here are some nice graphs produced by the Fastly management UI (the numbers are per-hour over the last month):


To buy the scale of services and support that Flathub receives from our commercial sponsors would cost tens if not hundreds of thousands of dollars a month. Flathub could not exist without Mythic Beasts, Packet and Fastly's support of the free and open source Linux desktop. Thank you!
12 Aug 2019 3:31pm GMT
10 Aug 2019
08 Aug 2019
After more than a year of work libfprint 1.0 has just been released!

It contains a lot of bug fixes for a number of different drivers, which would make it better for any stable or unstable release of your OS.

There was a small ABI break between versions 0.8.1 and 0.8.2, which means that any dependency (really just fprintd) will need to be recompiled. And it's good seeing as we also have a new fprintd release which also fixes a number of bugs.

Benjamin Berg will take over maintenance and development of libfprint with the goal of having a version 2 in the coming months that supports more types of fingerprint readers that cannot be supported with the current API.

From my side, the next step will be some much needed modernisation for fprintd, both in terms of code as well as in the way it interacts with users.
08 Aug 2019 1:53pm GMT
03 Aug 2019
02 Aug 2019
Recently the Raspberry Pi Foundation released the Raspberry Pi 4, which shipped with the V3D driver I wrote as its GLES driver.
I'm pretty proud of the work I did on the project. I was a solo developer building a GLES3 graphics driver based on Mesa, splitting my time between the new V3D and maintaining VC4, while also fixing issues in the X server and building a kernel driver. I didn't finish everything (the hardware should be able to do GLES 3.2, and I almost made it to CTS-complete on 3.1 before shipping), but I feel like this is clear proof of how productive graphics driver developers can be working on the Mesa stack.
Now, I'm working at Google on the freedreno graphics driver and Mesa in general, as part of the Chrome OS graphics team. The folks at Igalia are taking over from me on V3D (I've already done a bunch of review of perf improvement and bugfix patches they've made), and Bootlin is going to be continuing to work on getting open source display to parity with the closed source stack. The future of open source Raspberry Pi graphics is still looking good, even if I'm not driving it any more.
02 Aug 2019 12:30am GMT
27 Jul 2019
25 Jul 2019
Here's an overview of the recent changes in Zink since the previous post, as well as an exciting announcement!
What's new in the world of Zink?
OK, so I haven't been as good at making frequent updates on as I was hoping, but let's try to make up for it:
Since last time, there's quite a lot of things that has been resolved:
We now do proper control-flow. This means things like if-statements, for-loops etc. There might be some control-flow primitives missing still, but that's because I haven't encountered any use yet.
Alpha testing has been implemented.
Client-defined clip-planes has been implemented.
Support for gl_FrontFacing has been implemented.
Lowering of glPointSize() to gl_PointSize has been implemented. This means you can use glPointSize() to specify sizes instead of having to write the gl_PointSize-output from the vertex shader.
Support for gl_FragDepth has been implemented.
Two-sided lighting has been implemented.
Shadow-samplers has been implemented.
Support for 8-bit primitive indices has been implemented.
Occlusion queries has been implemented correctly across command buffers. This includes the ability to pause / restore queries.
The compiler has been ported to C.
The compiler no longer lowers IO, but instead process derefs directly.
The compiler now handles booleans properly. It's no longer lowering them to floats.
David Airlie has contributed lowering of glShadeModel(GL_FLAT) to flat interpolation qualifiers. This still doesn't give us the right result, because Vulkan only supports the first vertex as the provoking vertex, and OpenGL defaults to the last one. To resolve this in a reasonable way, we need to inject a geometry shader that reorders the vertices, but this hasn't been implemented yet. You can read more about this in this ticket
… and a boat-load of smaller fixes. There's just too many to mention, really.
In addition to this, there's been a pretty significant rewrite, changing the overall design of Zink. The reason for this, was that I made some early design-mistakes, and after having piled a bit too many features on top of this, I decided that it would be better to get the fundamentals right first.
Sadly, not all features have been brought forward since the rewrite, so we're currently back to OpenGL 2.1 support. Fixing this is on my list of things I want to do, but I suspect that cleaning things up and upstreaming will take presedence over OpenGL 3.0 support.
And just to give you something neat to look at, here's Blender running using Zink:
Blender on Zink
Khronos Vulkan BoF at SIGGRAPH 2019
Khronos has been nice enough to give me a slot in their Vulkan Sessions at the Khronos BoFs during SIGGRAPH 2019!
The talk will be a slightly less tech-heavy introduction to Zink, what it does and what the future holds. It will focus more on the motivation and use cases than the underlying technical difficulties compared to my previous talks.
So, if you're in the area please drop by! A conference pass is not required to attend the BoF, as it's not part of the official SIGGRAPH program.
25 Jul 2019 7:38pm GMT
18 Jul 2019
The average user has approximately one thumb per hand. That thumb comes in handy for a number of touchpad interactions. For example, moving the cursor with the index finger and clicking a button with the thumb. On so-called Clickpads we don't have separate buttons though. The touchpad itself acts as a button and software decides whether it's a left, right, or middle click by counting fingers and/or finger locations. Hence the need for thumb detection, because you may have two fingers on the touchpad (usually right click) but if those are the index and thumb, then really, it's just a single finger click.
libinput has had some thumb detection since the early days when we were still hand-carving bits with stone tools. But it was quite simplistic, as the old documentation illustrates: two zones on the touchpad, a touch started in the lower zone was always a thumb. Where a touch started in the upper thumb area, a timeout and movement thresholds would decide whether it was a thumb. Internally, the thumb states were, Schrödinger-esque, "NO", "YES", and "MAYBE". On top of that, we also had speed-based thumb detection - where a finger was moving fast enough, a new touch would always default to being a thumb. On the grounds that you have no business dropping fingers in the middle of a fast interaction. Such a simplistic approach worked well enough for a bunch of use-cases but failed gloriously in other cases.
Thanks to Matt Mayfields' work, we now have a much more sophisticated thumb detection algorithm. The speed detection is still there but it better accounts for pinch gestures and two-finger scrolling. The exclusion zones are still there but less final about the state of the touch, a thumb can escape that "jail" and contribute to pointer motion where necessary. The new documentation has a bit of a general overview. A requirement for well-working thumb detection however is that your device has the required (device-specific) thresholds set up. So go over to the debugging thumb thresholds documentation and start figuring out your device's thresholds.
As usual, if you notice any issues with the new code please let us know, ideally before the 1.14 release.
18 Jul 2019 8:40am GMT
14 Jul 2019
The All Systems Go! 2019 Call for Participation Re-Opened for ONE DAY!
Due to popular request we have re-opened the Call for Participation (CFP) for All Systems Go! 2019 for one day. It will close again TODAY, on 15 of July 2019, midnight Central European Summit Time! If you missed the deadline so far, we'd like to invite you to submit your proposals for consideration to the CFP submission site quickly! (And yes, this is the last extension, there's not going to be any more extensions.)
All Systems Go! is everybody's favourite low-level Userspace Linux conference, taking place in Berlin, Germany in September 20-22, 2019.
For more information please visit our conference website!
14 Jul 2019 10:00pm GMT
11 Jul 2019
09 Jul 2019
For a long period of time, I'm cultivating the desire of having a habit of writing monthly status updates. Someway, Drew DeVault's Blog posts and Martin Peres's advice leverage me towards this direction. So, here I am! I have decided to embrace the challenge of composing a report per month. I hope this new habit helps me to improve my writing and communication skills but most importantly, help me to keep track of my work. I want to start this update by describing my work conditions and then focus on the technical stuff.
In the last two months, I've been facing an infrastructure problem to work. I'm dealing with obstacles such as restricted Internet access and long hours in public transportation from my home to my workplace. Unfortunately, I can't work in my house due to the lack of space, and the best place to work is a public library at the University of Brasilia (UnB). Going to UnB every day makes me waste around 3h per day in a bus. The library has a great environment, but it also has thousands of internet restrictions. The fact that I can't access websites with '.me' domain and connect to my IRC bouncer is an example of that. In summary: It's been hard to work these days. So let's stop talking about non-technical stuff and get into the heart of the matter.
I really like working on VKMS. I know this is not news to anybody, and in June, most of my efforts were dedicated to VKMS. One of my paramount endeavors it was found and fixed a bug in vkms that makes kms_cursor_crc, and kms_pipe_crc_basic fails. I was chasing this bug for a long time as can be seen here [1]. After many hours debugging it, I sent a patch for handling this issue [2], however, after Daniel's review, I realized that my patch didn't fix correctly the problem. So Daniel decided to dig into this issue to find the root of the problem and later sent a final fix. If you want to see the solution, take a look at [3]. One day, I want to write a post about this fix since it is an interesting subject to discuss.
Daniel also noticed some concurrency problems in the CRC code and sent a patchset composed of 10 patches that tackle the issue. These patches focused on creating better framebuffers manipulation and avoiding race conditions. It took me around 4 days to take a look and test this series. During my review, I asked many things related to concurrency and other clarification about DRM. Daniel always replied with a very nice and detailed explanation. If you want to learn a little bit more about locks, I recommend you to take a look at [4]. Seriously, it is really nice!
I also worked for adding the writeback support in vkms; since XDC2018 I could not stop to think about the idea of adding writeback connector in vkms due to the benefits it could bring, such as new test and assist developers with visual output. As a result, I started some clumsy attempts to implement it in January; but I really dove in this issue in the middle of April, and in June I was focused on making it work. It was tough for me to implement these features due to the following reasons:
There is not i-g-t test for writeback in the main repository, I had to use a WIP patchset made by Brian and Liviu.
I was not familiar with framebuffer, connectors, and fancy manipulation.
As a result of the above limitations, I had to invest many hours reading the documentation and the DRM/IGT code. In the end, I think that add writeback connectors paid well for me since I feel much more comfortable with many things related to DRM these days. The writeback support was not landed yet, however, at this moment the patch is under review (V3) and changed a lot since the first version; for details about this series take a look at [5]. I'll write a post about this feature after it gets merged.
After having the writeback connectors working in vkms, I felt so grateful for Brian, Liviu, and Daniel for all the assistance they provided to me. In particular, I was thrilled that Brian and Liviu made kms_writeback test which worked as an implementation guideline for me. As a result, I updated their patchsets for making it work in the latest version of IGT and made some tiny fixes. My goal was helping them to upstream kms_writeback. I submitted the series with the hope to see it landed in the IGT [9].
Parallel to my work with 'writeback' I was trying to figure out how I could expose vkms configurations to the userspace via configfs. After many efforts, I submitted the first version of configfs support; in this patchset I exposed the virtual and writeback connectors. Take a look at [6] for more information about this feature, and definitely, I'll write a post about this feature after it gets landed.
Finally, I'm still trying to upstream a patch that makes drm_wait_vblank_ioctl return EOPNOTSUPP instead of EINVAL if the driver does not support vblank get landed. Since this change is in the DRM core and also change the userspace, it is not easy to make this patch get landed. For the details about this patch, you can take a look here [7]. I also implemented some changes in the kms_flip to validate the changes that I made in the function drm_wait_vblank_ioctl and it got landed [8].
July Aims
In June, I was totally dedicated to vkms, now I want to slow my road a little bit and study more about userspace. I want to take a step back and make some tiny programs using libdrm with the goal of understanding the interaction among userspace and kernel space. I also want to take a look at the theoretical part related to computer graphics.
I want to put some effort to improve a tool named kw that help me during my work with Linux Kernel. I also want to take a look at real overlay planes support in vkms. I noted that I have to find a "contribution protocol" (review/write code) that works for me in my current work conditions; otherwise, work will become painful for my relatives and me. Finally, and most importantly, I want to take some days off to enjoy my family.
Info: If you find any problem with this text, please let me know. I will be glad to fix it.
References
[1] "First discussion in the Shayenne's patch about the CRC problem". URL: https://lkml.org/lkml/2019/3/10/197. ⤴
[2] "Patch fix for the CRC issue". URL: https://patchwork.freedesktop.org/patch/308617/. ⤴
[3] "Daniel final fix for CRC". URL: https://patchwork.freedesktop.org/patch/308881/?series=61703&rev=1. ⤴
[4] "Rework crc worker". URL: https://patchwork.freedesktop.org/series/61737/. ⤴
[5] "Introduces writeback support". URL: https://patchwork.freedesktop.org/series/61738/. ⤴
[6] "Introduce basic support for configfs". URL: https://patchwork.freedesktop.org/series/63010/. ⤴
[7] "Change EINVAL by EOPNOTSUPP when vblank is not supported". URL: https://patchwork.freedesktop.org/patch/314399/?series=50697&rev=7. ⤴
[8] "Skip VBlank tests in modules without VBlank". URL: https://gitlab.freedesktop.org/drm/igt-gpu-tools/commit/2d244aed69165753f3adbbd6468db073dc1acf9a. ⤴
[9] "Add support for testing writeback connectors". URL: https://patchwork.freedesktop.org/series/39229/. ⤴
09 Jul 2019 3:00am GMT
05 Jul 2019