21 May 2015
[ES]
¡Y llega la hora del año en la que abrimos el llamado a charlas para la UbuConLA 2015!
La conferencia se va a realizar en Lima, Perú el 7 y 8 de agosto. Tendremos slots para ponentes en Inglés y Español, con charlas en formato Plenario y Workshop.
El día miércoles se va a abrir el registro de asistentes, donde se publicará más información sobre la conferencia.
Si deseas proponer una charla, por favor rellena el siguiente formulario.
[EN]
And it's this time of the year when we open the UbuConLA 2015 CFP!
The conference will take place in Lima, Peru, the 7th and 8th of August. We'll have slots for speakers in both English and Spanish, with Plenary and Workshop talks.
The attendee registration will open on Wednesday, where more information about the conference will be published.
If you want to propose a talk, please fill out the following form.
21 May 2015 4:26pm GMT
At the time of Mark's last UOS keynote (see starting about 8:19),I recall wondering what Canonical was going to do to reach out as he was suggesting. I got distracted and forgot about it until I ran across this article. So now that I'm reminded, I am curious what Canonical is doing to reach out and bridge the existing gaps? Dear lazweb, does anyone have information on this?
21 May 2015 12:09pm GMT
LightDM GTK+ Greeter and it's accompanying configuration application have been updated! A number of bugs have been fixed in the greeter, and a new multihead configuration dialog has been added to LightDM GTK+ Greeter Settings.
New in LightDM GTK+ Greeter 2.0.1
New in Greeter Settings 1.2.0
Screenshots
Downloads
The latest versions of LightDM GTK+ Greeter and Settings can be downloaded from Launchpad:
Both applications will be updated for supported Ubuntu releases at the Stable PPA this week, and will make their way into Ubuntu 15.10 as regular updates.
Thanks
Thanks to all the translators who have worked diligently to translate these projects into their native languages. Also, a huge thanks to Andrew P., who has largely taken over maintenance of the greeter and is solely responsible for the existence of the settings application.
If you want to contribute to these projects, head over to each project page on Launchpad:
21 May 2015 3:00am GMT
20 May 2015
Working from home in a distributed team within and organisation can definitely be a plus but with it comes some hurdles to get used to. This is my 3rd role in which I've been fortunate to have the ability to work from home (WFH) and I personally love it. No more dealing with crazy morning starts fighting to get on the train and then battling to get a seat. Instead each morning I go into my home office and start work.
For me it's ideal and I still have the option of going to London when needed to the office to meet people. Best of both worlds really. It does take some getting used to and for some it's not suitable as they need the office style environment. The benefit of being able to work from my garden during the summer when it's hot is an added bonus of not having to deal with working indoors!
Things I've found that work
Creating an office space - carving out something that I consider my work place. Where I can do my job and close the door away from distractions has been very good especially when there are others in the house.
Daily conversations with your team - have one central place that you join daily and say hi. Hang out there and ask questions. You'd do this in real life in the canteen or going for lunch so you need to try and find in your virtual world. The best example of this was when I worked on Canonical. Everyone from HR to Payrole, Engineers to CEO were on IRC so you could ping them and ask them questions. It was really great to see people with various technical abilities all in one place. It was the online office!
Be professional! Don't work from home in your Pjs! Get up and get to your desk. One tip I was told years ago when I worked for GE was have a mirror on your desk that way when you talk to someone you don't see you are can see the faces you make and this is conveyed over the phone by your tone.
Obstacles to over come
The biggest thing I've found hard to wrap my head around is the amount of tools each team or person uses. Nobody seems to want to standardise the tools!
One day you are having meetings using one tool and the next day you have to download another tool and get it to work. On a given day I use hip chat for my team conversations, Skype for calls, Bluejeans for group calls or GoTo meeting and then there are the conversations I have on hangouts. Each are interchangeable depending on which team you work with. I have found more engineering types of people use one tool over another compared to Sales and Marketing but perhaps this is just because people work a certain way.
Frustrations of communicating and following up on items! In organisations that are spread out you need to track what's being done where and when, and any activity linked to it. This can be done via RT, Jira, burn down charts, khanban boards. What ever it is again it should be set in stone in a company this is the tool we use. All teams no matter their discipline should use them. Asking people to send requests via email is not scalable, it leads to items not being done and it's not possible to get an overview on how progress is being made.
People assume when you work from home it's ok to pop over. It's not and that's often hard for them to understand. You have a working day and when you have guests they assumed you can just down tools. It's not as easy as that and best to just close the door however rude it may seem, you wouldn't do this to someone who was in an office.
Downside to timezones and people being in various locations and needing to talk to people in different teams means you often have early morning or late night calls. Avoid being on late always try and alternate with people so the onus doesn't always fall to the same people to stay back late. They have a life also. If you do have to ask someone to stay back for a meeting in their timeszone even if it's for lunch, make sure you say Thank you, show some appreciation. It makes a difference.
Things that are hard!
I struggle daily to take a break or get up and stretch things you'd take for granted when working in an office environment. Take that lunch break, I've started to walk Bash in this time as has become useful to getting me to leave my desk!
Closing the lid and logging off. I think this is next to impossible. All Geeks are connected now more so than ever before, twitter, facebook, skype email notifications it's harder to separate work from non work so you remain connected. Try and avoid to replying to mails late at night it means you're always on and always reachable and people get used to that.
Being visible - This is tricky how do you let the powers that be know that you're working and accomplishing a lot. If you go for that promotion you want to be in with a fair chance and not have the fact you WFH and not based in HQ held against you. I think this is the hardest bit for a person who works from home is up against. It's great to get the job but for many organisations the ability to change to other roles is dependent on your location.
The list isn't exhaustive it's based on my experience over the last 5 years. I do love working from home with my snoring little pug Bash and wouldn't change it for anything. I'm sure over time I'll come across obstacles or find other things that work well. Many organisations are moving towards WHF and it does work - but it's also dependent on the person. It's not for everyone.
20 May 2015 9:24pm GMT
Folks, I've noticed many of you are either in Vancouver or on your way to party with us. That's a good thing!

Our party is tomorrow (Thursday May 21st). You've made the right decision to join us.
Tickets are going fast. I recommend that you grab some while you can.
Remember the Ubuntini? On Thursday, we'll be unveiling something the world has not seen (or tasted) yet; the perfect encore to our now globally famous Ubuntini.
Be there for the world premiere of our latest ubuntu-themed cocktail!
Wear orange, dress as a cosmonaut, or simply come as you are. We're going to dance, socialize and celebrate the community that is ubuntu.
See you soon.
20 May 2015 6:58pm GMT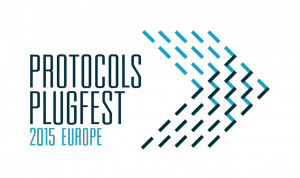 Last week I had the pleasure of speaking at Protocols Plugfest Europe 2015. It was really good to get out of the bubble of free software desktops where the community love makes it tempting to think we're the most important thing in the world and experience the wider industry where of course we are only a small player.
This conferences, and its namesakes in the US, are sponsored by Microsoft among others and there's obviously a decent amount of money in it, the venue is a professional conference venue and there's a team of people making sure small but important details are taken care of like printed signposts to the venue.
What's it all About?
In 2008 Microsoft lost an EU antitrust case because they had abused their monopoly position in operating systems. This required them to document their file formats such as MS Office and protocols such as SMB. This conference is part of that EU requirement meaning they have to work with anyone who wants to use their formats and protocols. They have a website where you can file a request for information on any of their documents and protocols and everyone said they were very responsive in assigning engineers getting answers.
Since 2008 Microsoft have lost a lot of ground in new areas in the industry such as mobile and cloud. Because they're not the dominant player here they realise they have to use formats and protocols others can use too otherwise they lock themselves out.
The Talks
I spoke about Interoperability on the Linux Desktop which seemed well received, the reason Linux desktop hasn't taken off is there are many other systems we need to interoperate with and many of them don't want to interoperate with us. (Of course there are financial reasons too.) It was well received with many people thanking me for a good talk.
I went to talks by people working on Samba, LibreOffice and Kolab which all gave pleasing insight into how these project work and what they have to do to workaround complex proprietary protocols and formats. LibreOffice explained how they work with OpenDocument, they add feature and for any feature added they submit a request for it to be added to the standard. It's a realistic best practice alternative.
I went to a bunch of Microsoft talks too about changes in their file formats, protocols and use of their cloud service Azure.
The inter-talks
It was great meeting some people from the free software and MS worlds at the conference. I spoke to Christopher about how he had been hired to document SMB for MS, to Dan about taking over the world, to Miklos about LibreOffice and many others. On the MS side I spoke to Tom about file formats, Darryl about working with Linux, to Jingyu about developing in MS.
I hope I won't offend anyone to say that there's a notable culture difference between the open source and the MS sides. Open Source people really do dress scruffy and act socially awkward. MS people reminded me of the bosses in Walter Mitty, strong handshakes, strong smiles and neat dress.
culture difference
One part of the culture that depressingly wasn't difference was the gender ratio, there was only half a dozen women there and half of those were organising staff.
The Microsoft people seemed pretty pleased at how they were open and documented their protocols and formats, but it never occurred to them to use existing standards. When I asked why they invented OOXML instread of using OpenDocument I was told it was "MS Office's standard". When I asked if Skype protocols were open they seemed not to know. It probably doesn't come under the EU court requirements so it doesn't interest them, but then all their talk of openness is for nothing. When I suggested Skype should talk XMPP so we can use it with Telepathy I was given largely blank faces in return.
Talking to Samba people and OpenChange people about my opinion that their products should be stop gaps until a better open protocol can be used was met with the reasonable argument that in many cases there are no better open protocols. Which is a shame.
I went into the MS testing lab to test some basic file sharing with Samba and reminded myself about the problems in Kubuntu and discovered some problems in Windows. They had to turn off firewalls and twiddle permissions just to be able to share files, which was something I always thought Windows was very good at. Even then it only worked with IP address and not browsing. They had no idea why but the Samba dudes knew straight away that name browsing had been disabled a while ago and a DNS server was needed for that. Interesting the MS interoperability staff aren't great at their own protocols.
Zaragoza
I had a great time in Zaragoza, only spoiled by travellers flu on the last day meaning I couldn't go to the closing drinks. It's on the site of a 2008 world fair expo which feels like one of those legacy projects that get left to rot, 2008 wasn't a great year to be trying to initiate legacy I think. But the tapas was special and the vermut sweet. The conference timetable was genius, first day starts at 9:00 next at 10:00 and final at 11:00. The Zentyal staff who organised it was very friendly and they are doing incredible stuff reimplementing exchange. It's lovely to see MS want to talk to all of us but they've a way to go yet before they learn that interoperability should be about an even playing field not only on their terms.
20 May 2015 4:06pm GMT
I wrote well over one year ago about Earthlings. It really did have some impact on my life. Nowadays I try to avoid animal products where possible, especially for my food. And in the context of vegan information that I tracked I stumbled upon a great band from Germany: Berge. They recently started a deal with their record label which says that if they receive one million clicks within the next two weeks on their song 10.000 Tränen their record label is going to donate 10.000,- euros to a German animal rights organization. Reason enough for me to share this band with you! :)
(For those who are puzzled by the original upload date of the video: Don't let yourself get confused, the call for it is from this monday)
10.000 Tränen: This is the song that needs the views. It's a nice tune and great lyrics to think about. Even though its in German it got English subtitles. :)
Schauen was passiert: In the light of 10.000 Tränen it was hard for me to select other songs, but this one sounds nice. "Let's see what happens". :)
Meer aus Farben: I love colors. And I hate the fact that most conference shirts are black only. Or that it seems to be impossible to find colorful clothes and shoes for tall women.
Like always, enjoy!
/music | permanent link | Comments: 3 |
20 May 2015 9:21am GMT
Daniel McGuire is unstoppable. The work I mentioned yesterday was great, here's some more, showing what would happen when the user selects "Playing Music".
More feedback we received so far:
Kevin Feyder suggested using a different icon for the app.
Michał Prędotka asked if we were planning to add more icons/pictures and the answer is "yes, we'd love to if it doesn't clutter up the interface too much". We are going to start a call for help with the content soon.
Robin of ubuntufun.de asked the same thing as Michał and wondered where the translations were. We are going to look into that. He generally like the Ubuntu-like style.
Do you have any more feedback? Anything you'd like to look or work differently? Anything you'd like to help with?
20 May 2015 6:53am GMT
19 May 2015
Today I made a little thing, which I find rather more fascinating than I probably should. You see, Joey said, "I wonder if this still works?"
That's quite cool - sand dunes in front of a clock - and it made me remember that years and years ago you used to get these programs where you could click and it would create sand which accumulated at the bottom of the window. The very first one I saw was on the Archimedes. But what came along a little later was one where you could click to produce various different substances - sand, oil, water, fire - and oil floated on water, fire set the oil alight, and so on. It was all rather amazing back when the phrase "particle system" hadn't been invented. Anyway, I thought: hey, what'd be cool is if the clock in that picture was obscured by actual moving sand, rather than just a static picture of sand dunes. A tiny bit of poking around brought me to Dust, an implementation of precisely the sand/oil/water thing with WebGL in the browser. So I completely forgot about the clock thing and just played with Dust. Which is rather fun.
After some faffing around I discovered that it had two things I liked: "lava", which is like a static piece of fire in that it ignites things that touch it but is not itself consumed, and "Life Itself" which is stuff that grows, like bacteria in a petri dish. But the life stuff is ignited by lava. so if you drop a couple of tiny bits of lava into the world, and then some green fungus life stuff, the fungus grows and takes over the whole window until it touches the lava, and then it gets burned up and vanishes… but, critically for this, it isn't entirely consumed. A few specks remain, and those specks start growing again. Very cool. I spent ages just watching it!
Then I thought, well, this is nice and all, but this Dust thing uses WebGL, which is hassle, and it can't actually cope with filling its whole window up with particles because it runs out of memory or space or shaders or something. So I figured I'd lash together a quick version myself.
And lo, it is so: a noddy version in JavaScript. This is superbly inefficient; it regenerates the whole grid and then innerHTMLs it into the page at every clock tick, and it's completely character-based, like some sort of BBC Micro program. (At least it's using requestAnimationFrame so it doesn't hammer the CPU in a background tab!) But I could still sit there and watch it for ages. I really like it; the sense of watching the green take over and then get burned back.
I think what I'd like to do with it is make it considerably more efficient and then try to make it a sort of "live wallpaper" for my Ubuntu desktop. For that, I need to read about Life rendering algorithms; this Life implementation at pmav.eu uses a JS port of Tony Finch's List Life algorithm to do the calculations. There's also Golly, the Life simulator, which can do things ridiculously fast, and it's possible to program your own ruleset (rather than just follow John Conway's original rules), and if I understood how to do this (I do not) then I could probably turn my little Burning Trees thing into something that's renderable by Golly at a much bigger size than my inefficient JavaScript can manage. There seems to be a quite large community of people working on Life, still, to my amazement. Where do these people hang out, I wonder? So I can ask them how to write a Golly ruleset. And then see if I can make Golly run fullscreen and render to the root window and have the coolest desktop background imaginable, especially once it's graphics rather than block characters, and maybe the green is different colours depending on how old it is, and the fire has a slightly cooler effect, and… well, you can see, I like this idea, so making it look pretty would be wonderful. Maybe I'll even put a clock behind it. But if I did it'd either be this one which I pinched from an imgur idea or my favourite clock that I wrote, which is this:
Stuart's cool clock on jsbin.com
Anyway, none of this is what Joey wanted. Sorry, Joey. I hope the thing you wanted still works, even if it is waaaay complex to set up. Someone should step up and make that easier for you, because I like it when we have pretty things, and there aren't enough of them on our desktop.
19 May 2015 11:58pm GMT
Hello readers, I have not been posting much in here, specially since I decided to dedicate some time to my thesis. I'm on the final stages of it and I really need to deliver it well. Nevertheless, after release times, it is usually something much slower. However, I have got two news for you: 1.&ellipsisRead the full post »
19 May 2015 6:12pm GMT
Meeting Minutes
IRC Log of the meeting.

Meeting minutes.
Agenda
Release Metrics and Incoming Bugs
Release metrics and incoming bug data can be reviewed at the following link:
http://kernel.ubuntu.com/reports/kt-meeting.txt
Status: Wily Development Kernel
The master-next branch of our wily kernel has recently been rebased to
the 4.0.4 stable kernel. We're in the processing of parsing results of
initial DKMS testing against wily. We'll upload to the archive once we
have this sorted.
--
Important upcoming dates:
Status: CVE's
The current CVE status can be reviewed at the following link:
http://kernel.ubuntu.com/reports/kernel-cves.html
Status: Stable, Security, and Bugfix Kernel Updates - Precise/Trusty/Utopic/Vivid
Status for the main kernels, until today:
Precise - Testing & Verification
Trusty - Testing & Verification
Utopic - Testing & Verification
Vivid - Testing & Verification

Current opened tracking bugs details:

http://kernel.ubuntu.com/sru/kernel-sru-workflow.html
For SRUs, SRU report is a good source of information:
http://kernel.ubuntu.com/sru/sru-report.html

Schedule:

cycle: 02-May through 23-May
====================================================================
01-May Last day for kernel commits for this cycle
03-May - 09-May Kernel prep week.
10-May - 23-May Bug verification; Regression testing; Release
Open Discussion or Questions? Raise your hand to be recognized
No open discussion.
19 May 2015 5:14pm GMT
Some of you might have noticed the Help app in the store, which has been around for a couple of weeks now. We are trying to make it friendlier and easier to use. Maybe you can comment and share your ideas/thoughts.
Apart from actual bugs and adding more and more useful content, we also wanted the app to look friendlier and be more intuitive and useful.
The latest trunk lp:help-app can be seen as version 0.3 in the store or if you run
bzr branch lp:help-app
less help-app/HACKING

you can run and check it out locally.
Here's the design Daniel McGuire suggested going forward.
What are your thoughts? If you look at the content we currently have, how else would you expect the app to look like or work?
Thanks a lot Daniel for your work on this!
19 May 2015 3:16pm GMT
Ubuntu is sponsoring the South East Linux Fest this year in Charlotte North Carolina, and as part of that event we will have a room to use all day Friday, June 12, for an UbuCon. UbuCon is a mini-conference with presentations centered around Ubuntu the project and it's community.
I'm recruiting speakers to fill the last three hour-long slots, if anybody is willing and able to attend the conference and wants to give a presentation to a room full of enthusiastic Ubuntu users, please email me at mhall119@ubuntu.com. Topic can be anything Ubuntu related, design, development, client, cloud, using it, community, etc.
19 May 2015 12:45pm GMT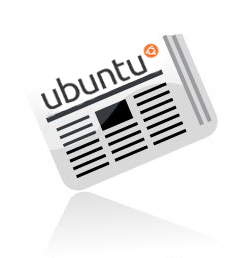 Welcome to the Ubuntu Weekly Newsletter. This is issue #417 for the week May 11 - 17, 2015, and the full version is available here.
In this issue we cover:
The issue of The Ubuntu Weekly Newsletter is brought to you by:
Paul White
Elizabeth K. Joseph
Aaron Honeycutt
And many others
If you have a story idea for the Weekly Newsletter, join the Ubuntu News Team mailing list and submit it. Ideas can also be added to the wiki!
Except where otherwise noted, content in this issue is licensed under a Creative Commons Attribution 3.0 License BY SA Creative Commons License
19 May 2015 4:28am GMT
18 May 2015