29 Nov 2022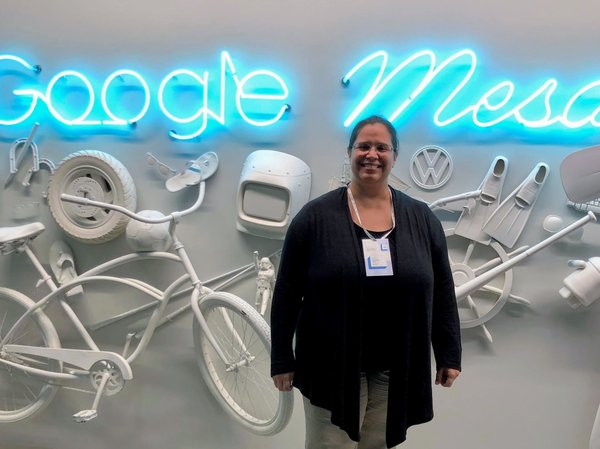 Chryssa Jones, Women Techmakers Ambassador, shares her story about moving into tech and advocating for equity and inclusion.
29 Nov 2022 5:00pm GMT
Today we are filing a lawsuit against scammers who sought to defraud hundreds of small businesses by impersonating Google.
29 Nov 2022 3:00pm GMT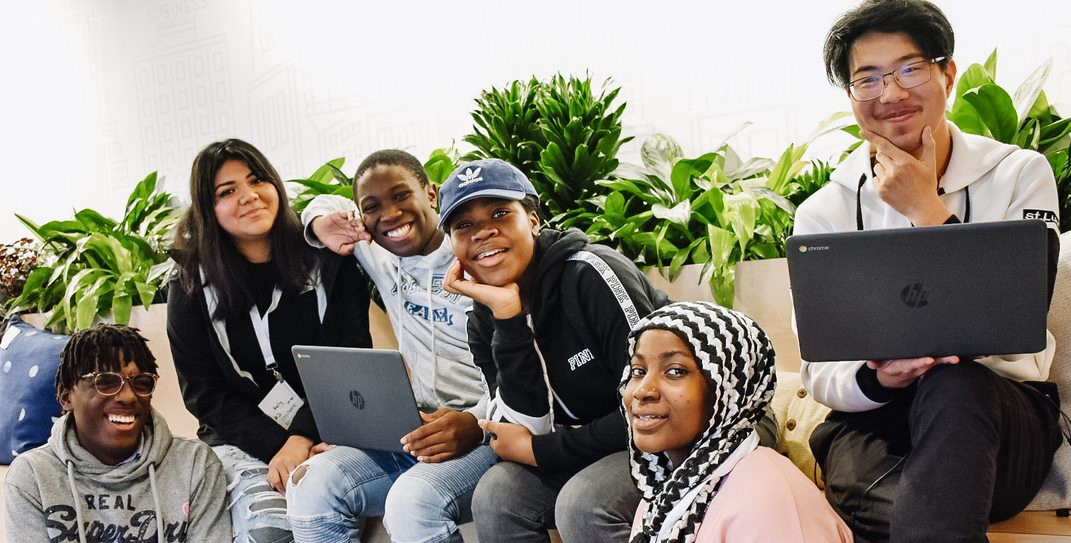 Google is contributing up to $1M to the NBA Foundation to support career and development opportunities for Black youth
29 Nov 2022 2:00pm GMT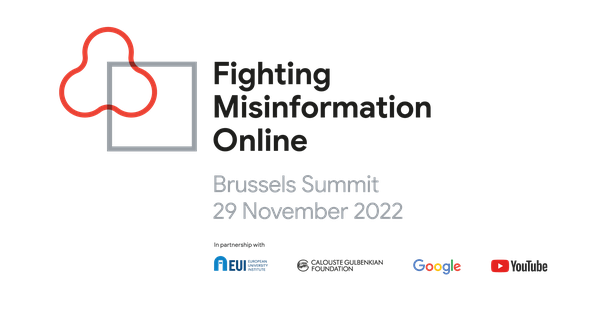 Google, YouTube and partners are joining with European policymakers, organizations and media in Brussels to discuss tackling misinformation.
29 Nov 2022 12:00pm GMT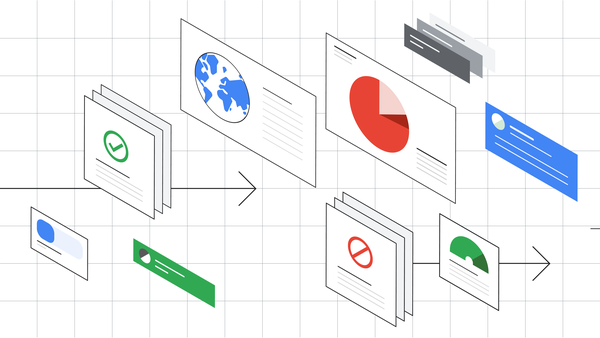 Google and YouTube are announcing a $13.2 million grant to the International Fact-Checking Network to launch a new Global Fact Check Fund.
29 Nov 2022 12:00pm GMT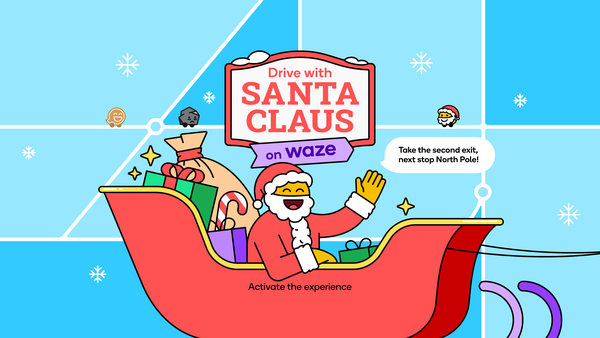 Drive with Santa and Mrs. Claus to add some cheer to your rides this holiday season.
29 Nov 2022 11:00am GMT
28 Nov 2022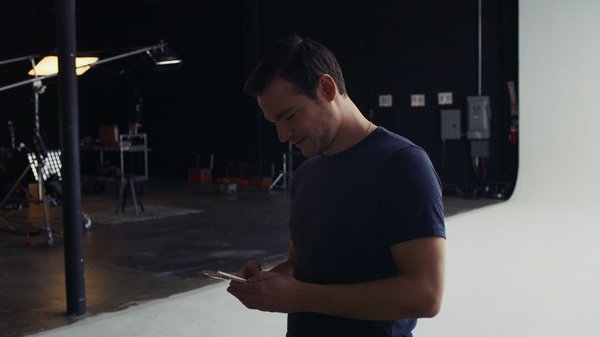 We're partnering with Deaf West Theatre and Daniel Durant to share some of Google's most helpful communication tools.
28 Nov 2022 6:00pm GMT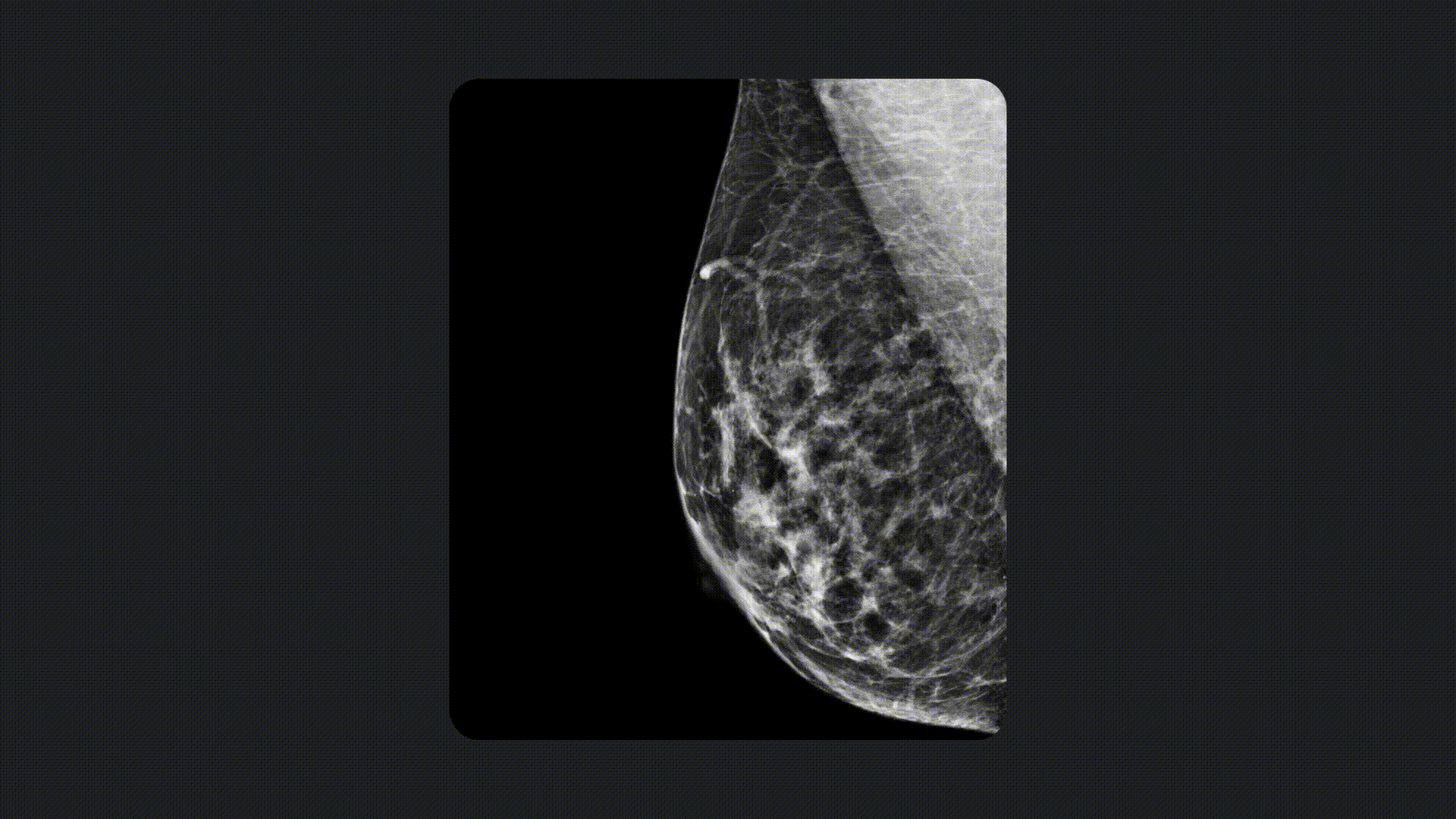 Our partnership with iCAD Inc. marks the first time we are licensing our mammography AI model in clinical practice.
28 Nov 2022 1:00pm GMT
24 Nov 2022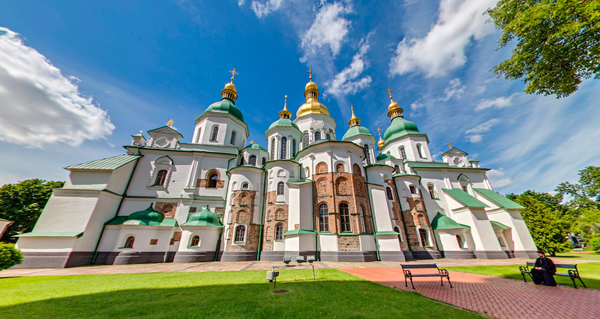 Explore the rich and diverse Ukrainian culture, arts, and architecture, and the efforts underway to preserve it.
24 Nov 2022 11:00am GMT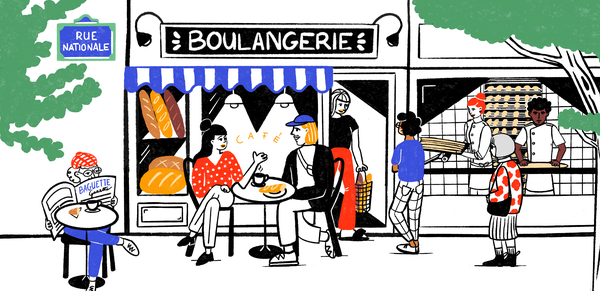 Some love it for its crispy golden crust, others for the fluffiness of its crumbs, but the French all agree that the baguette is their favorite loaf. Indeed it's so embe…
24 Nov 2022 10:00am GMT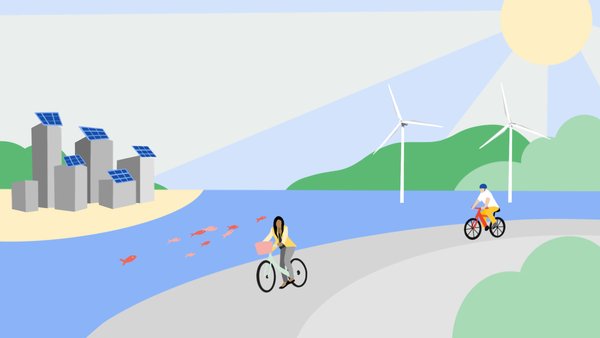 Spain and UK cloud regions and offices are on track to operate at or near 90% carbon-free energy in 2025 thanks to two new clean energy projects.
24 Nov 2022 7:00am GMT
22 Nov 2022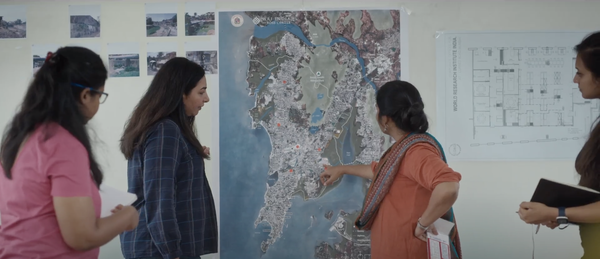 As a tech-forward region that's home to a large percentage of global youth, there's good reason to believe that the innovation that's needed to engage in climate action …
22 Nov 2022 6:04pm GMT
What, exactly, is the cloud? How can you use tech in creative ways - and how can you actually turn your idea into a product? Those are just some of the topics we've talk…
22 Nov 2022 6:00pm GMT
The Google ATAP team behind Soli shares new ideas for building technology that helps devices understand us intuitively without verbal commands.
22 Nov 2022 5:00pm GMT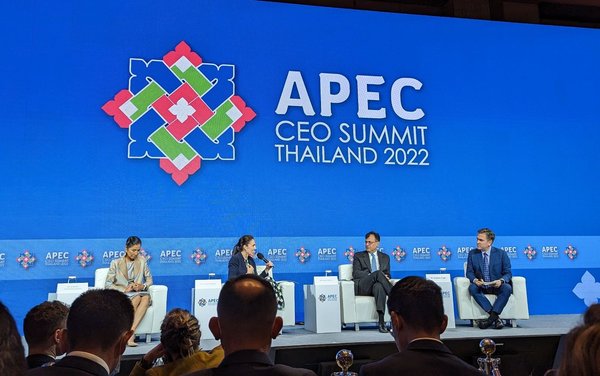 Small and medium businesses (SMBs) are a key factor in the growth of Southeast Asia's digital economy.
22 Nov 2022 2:45pm GMT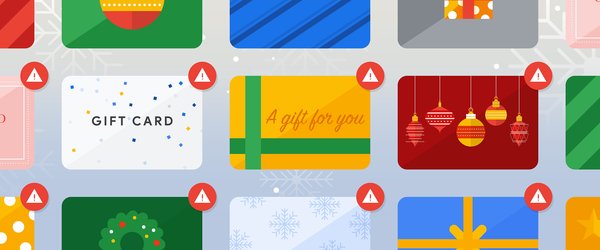 How Gmail is helping keep you stay safe and secure from email scams this holiday season.
22 Nov 2022 2:30pm GMT
04 Jan 2022
YouTube has recently hidden the number of dislikes for YouTube videos. In a blog post from November, YouTube announced that this was done to "help better protect our creators from harassment, and reduce dislike attacks". The dislike button hasn't disappeared, but the dislike counts were made private, so that only video creators could see them.
If you install this Chrome extension, you can bring back the number of dislikes next to the "dislike" button. Unfortunately, YouTube removed the ability to obtain the number of dislikes from the API, so the extension uses archived data and the number of dislikes from the extension's users. The extension has "200+ million videos likes/dislikes data stored before December 13th, 2021". This means that the number of dislikes displayed by the extension may be inaccurate, but it's still better than no information.
04 Jan 2022 6:55pm GMT
01 Apr 2017
April Fools' Day should probably be called Google Fools' Day, since there are so many Google hoaxes.

Google Japan developed a "bubble wrap" version of the Japanese keyboard. "The Google Japanese input bubble wrap version is a keyboard that realizes 'I want to press in my mind, I want to keep pressing'," according to Google Translate.




Another product for your smart home? Meet Google Gnome, "a voice-activated, hands-free tool designed to make backyard living effortless. Need to know what animal is squeaking in your bushes? Stay still and ask Gnome what sound an opossum makes. Running low on birdseed? That's where Gnome comes in. You can even use Gnome's proprietary high-intensity lasers to trim your hedges into whatever shape your heart desires."




The Chrome OS team brings the most popular mobile accessories to the Chromebook, which already blurs the line between mobile and desktop. Chromebook Groupie Stick, Chromebook Cardboard, Chromebook Workout Armband will soon be available in the Google Store. "To take advantage of beautiful, high-resolution displays, as well as great photo editing apps, we've carefully engineered the first Chromebook-sized selfie stick. Never again will you miss the perfect groupie."



Haptic Helpers make VR even more immersive. "We're taking VR to the next level with Haptic Helpers. Using a modest set of everyday tools, these VR virtuosos can simulate more than 10,000 unique experiences, all from the comfort of your own home. Smell the roses. Listen to the ocean. Feel a fluffy dog!"


You can now play the classic arcade game MS. PAC-MAN in Google Maps. "Avoid Blinky, Pinky, Inky, and Sue as you swerve the streets of real places around the world. But eat the pac-dots fast, because this game will only be around for a little while." Just go to the Google Maps site or open the Google Maps app for Android or iOS and click or tap MS. PAC-MAN at the bottom.



Google Cloud Platform expands to Mars. "By opening a dedicated extraterrestrial cloud region, we're bringing the power of Google's compute, network, and storage to the rest of the solar system, unlocking a plethora of possibilities for astronomy research, exploration of Martian natural resources and interplanetary life sciences. This region will also serve as an important node in an extensive network throughout the solar system. Our first interplanetary data center - affectionately nicknamed 'Ziggy Stardust' - will open in 2018," mentions Google.



Google Netherlands came up with Google Wind, a machine learning technology that controls the weather. "The Netherlands has many windmills, some no longer in use, we can connect to Google Cloud Platform. So we use the existing Dutch infrastructure, machine learning, weather patterns to control the network of windmills when rain is approaching. The first test results are very promising: we seem to be able to provide sun and clear skies for everyone in the Netherlands," mentions Google Netherlands blog.




Google's search app for iOS is now optimized for cats and dogs. "On the Google app for iOS, you can now use 3D Touch on the app icon or head to settings and select I'm Feeling Woof or I'm Feeling Meow to let your dogs and cats get info on topics they care about-whether that means squeaky toys or a bowl of milk!"



Google also launched Google Play for Pets, a new category of Android games designed for cats, dogs and other pets.


Google Translate's Word Lens feature supports a new language: Heptapod B, the alien language from the movie "Arrival". "The challenge with understanding Heptapod B is its nonlinear orthography. Fortunately, Google's neural machine translation system employs an encoder/decoder system that internally represents sentences as high-dimensional vectors. These vectors map well to the non-linear orthography of the Heptapod language and they are really the enabling technical factor in translating Heptapod B."


01 Apr 2017 7:25am GMT
19 Feb 2017
If you try to send a JavaScript attachment using Gmail or if you want to download a .js attachment, you'll get a new anti-virus warning: "Blocked for security reasons", "1 attachment contains a virus or blocked file. Downloading this attachment is disabled".


.JS has been added to the long list of file types that are blocked by Gmail for security reasons. The full list: .ADE, .ADP, .BAT, .CHM, .CMD, .COM, .CPL, .EXE, .HTA, .INS, .ISP, .JAR, .JS (NEW), .JSE, .LIB, .LNK, .MDE, .MSC, .MSI, .MSP, .MST, .NSH .PIF, .SCR, .SCT, .SHB, .SYS, .VB, .VBE, .VBS, .VXD, .WSC, .WSF, .WSH. "To prevent against potential viruses, Gmail doesn't allow you to attach certain types of files, including: certain file types (listed above), including their compressed form (like .gz or .bz2 files) or when found within archives (like .zip or .tgz files), documents with malicious macros, archives whose listed file content is password protected, archives whose content includes a password protected archive."

The GSuite Blog informs that "for inbound mail, senders will get a bounce message explaining why the email was blocked. If you still need to send .js files for legitimate reasons, you can use Google Drive, Google Cloud Storage, or other storage solutions to share or send your files."

You can still send JavaScript files using Gmail if you change the extension. What about downloading old .js attachments? Try the workarounds from this post.
19 Feb 2017 10:39am GMT
25 Jan 2017
Google Image Search has a different way to display suggestions: it now shows a long list of colorful boxes with related searches. You can click one or more boxes to dynamically refine search results.



For example, when searching for [sportswear], Google shows suggestions like: [women basketball], [tennis], [badminton], [golf], [volleyball], [nike woman], [alexander wang], [adidas], [fashion], [performance], [vintage], [trendy], [urban], [school], [gym], [90's], [70's], [vogue], [luxe], [avant garde], [korean], [italian], [french] and more. It's interesting to notice that each category of suggestions has a different color.



Here's the old interface, which had fewer suggestions and displayed thumbnails next to suggestions:


25 Jan 2017 9:39pm GMT
16 Jan 2017
Google Image Search's mobile interface tests a new feature that starts playing snippets from a YouTube video at the top of the search results page. It's not disclosed as an ad, there's no sound and you can't stop or hide the video, which continues to play on repeat.



Right now, the experiment seems to be limited to fashion-related queries like [men jackets], [lookbook], [winter outfit], which match videos from YouTube channels like New Look and River Island. "New Look is a South African-owned British global fashion retailer with a chain of high street shops. (...) The chain sells womenswear, menswear, and clothing for teens," according to Wikipedia.

Google only shows labels like: "New Look on YouTube", even though this looks like an experimental ad format. I hope it will never become a regular feature, as it's pretty annoying and it wastes Internet bandwidth.
16 Jan 2017 10:49am GMT
13 Jan 2017
It looks like YouTube's notification experiment is now a regular feature and you can no longer disable it by clearing cookies. When sign in to your Google account, YouTube's desktop site no longer shows Google+ notifications in the navigation bar: it replaces them with YouTube notifications.

"Your notifications live here. Subscribe to your favorite channels to get notified about their latest videos," informs the new notification box.


13 Jan 2017 2:08pm GMT
29 Dec 2016
YouTube has recently started to experiment with replacing Google+ notifications in the navigation bar with YouTube notifications. You get notifications for recently uploaded videos from your subscribed channels, but only if you've enabled notifications for those channels. For example, you can go to the subscription manager and click the bell icon next to a channel to enable or disable notifications.

The settings button sends you to the Notifications section from YouTube's Settings page and the 3-dot icon next to each notification lets you turn off notifications from the corresponding channel.



If you don't like this experiment, you can always clear cookies for youtube.com in your browser's settings and opt out.
29 Dec 2016 12:24pm GMT
Just in time for New Year's dinner, Google has a new mobile interface for recipe search. I searched for [avocado mayo] and noticed a long list of keywords below the search box and ads: salad, chicken, shrimp, vegan, bacon and more. You can select more than one keyword and this helps you refine the results.



When selecting a related search, you get a completely different interface that only shows recipes: bigger expandable cards, bigger thumbnails, infinite scrolling.


29 Dec 2016 11:09am GMT
08 Dec 2016
For some reason, Google Translate now has a limit of 5000 characters per translation. There's even a character counter at the bottom of the input box. If you happen to paste a long text that has more than 5000 characters, you'll get an error message ("maximum characters exceeded: X characters over 5000 maximum") and a "translate more" option that lets you translate the rest of the text.



I don't understand the purpose of this restriction, considering that Google doesn't impose any limitation when translating web pages. It's worth pointing out that Google Translate's API has a similar limitation: "the maximum size of each text to be translated is 5000 characters, not including any HTML tags". Google's translation card from Google Search has a different limit: about 2800 characters.
08 Dec 2016 6:18pm GMT
Google's knowledge graph card tests a feature that lets you like or dislike movies and TV shows. For example, when you search for "It's a Wonderful Life", you can click like or dislike and check the percentage of Google users who liked it.



The same buttons show up when you search for a TV show like "Saturday Night Live".



Search Engine Land reports that Google confirmed this experiment, which was first spotted last month.
08 Dec 2016 11:45am GMT
06 Dec 2016
When you search Google for [Christmas], [Hanukkah], [Kwanzaa], [Festivus] or other related queries, you'll see some special decorations related to each holiday. Festivus is "a holiday celebrated by those seeking an alternative to the commercialism and pressures of the Christmas holiday season."

Christmas trees, Santa Claus, the Christmas star adorn the Google search page and bring the hoiday spirit.



The Hanukkah menorah and Kwanzaa's Mishumaa Saba (The Seven Candles) are lighting up Google's search pages.



Here are the decorations from 2015, 2014, 2013, 2012 and 2011.
06 Dec 2016 2:21pm GMT
Google's desktop search pages have a new interface for navigating between search results. The search box is bigger, there's a new search icon and Google now only shows 2 or 3 specialized search engines next to "all", down from 4. Apps and shopping seem to be missing from the list of search engines, so you can only pick from image search, video search, Google News, Google Maps, Google Flights and Google Books.



The settings dropdown is now placed below the search box and it includes the option that lets you hide private results. You can still change search settings, languages, turn on or turn off SafeSearch, use advanced search options, open Web History or go to the help center.



Search tools are now simply called tools and they include the same options: search by date and verbatim.



Image search lets you quickly go to the saved images page and change SafeSearch setting.



Google Shopping is broken. While the homepage still loads, when you click a product image or search for something, Google shows an empty page.



Here's the old Google Search interface, via Wikipedia:


06 Dec 2016 1:31pm GMT
17 Oct 2016
Did you know that "male lions defend the pride's territory while females do most of the hunting"? Did you know that "the name humpback whale describes the motion it makes as it arches its back out of the water in preparation for a dive"? What about this one: "ostriches have the largest eyes of any land living animal and they measure 50 mm (2 inches) in diameter"?

Google now shows random facts about animals in the "did you know" section of the Knowledge Graph card. They're extracted from various sites and Google actually links to the source.



Some example of queries that return random facts: [cat], [lion], [tiger], [alpaca], [giraffe], [ostrich], [duck], [elk], [raccoon], [shark]. It's worth pointing out that you can get another random fact by reloading the page or searching again for the same animal.
17 Oct 2016 9:00pm GMT
15 Oct 2016
Google Knowledge Graph has more than one billion entities and more than 70 billion facts about these entities (people, places, things). It's huge and it brings a different dimension to search: understanding concepts and the relation between them.

Mobile Google Search now has a section called "found in related search", which shows a few entities frequently mentioned in other related searches. For example, I searched for [ethanol molar mass] and Google showed 2 lists of organic and inorganic compounds: one of them was found in the related search [properties of alkanes] and the other was for [polar solvents]. Ethanol is a polar solvent which can be obtained from alkenes, while alkenes can be derived from alkanes, so Google's suggestions are somewhat useful.



This feature is not limited to chemistry, it also works for other topics. Here's a different query: [tour eiffel design], which shows other "towers of the world" and "tourist attractions in France".


15 Oct 2016 7:34am GMT
14 Oct 2016
I noticed an interesting Google Search experiment in the mobile/tablet interface. When searching for [alcohol with the highest boiling], Google converted my query into a question: "Which alcohol has the highest boiling point?", then it tried to answer the question using a snippet from a web page and then it added a "more results" link. Google's link sent to me to the search results page for the question inferred by Google.


14 Oct 2016 10:29pm GMT
When you search Google for [directions] or [get directions], you get an error message: "No results for that place. Try entering it below to get suggestions." Google shows a special card for directions with cool features like autocomplete, but the error message is out of place because you haven't typed a location.



Suggestions aren't very smart. For example, I typed "Brisbane, Australia" as the starting point and then I started to type "Mel" as the destination. Google suggested 3 places from California, strictly based on my location, while ignoring that Melbourne is a much better suggestion.



Google shows directions inside the card and you can pick between driving, walking, cycling or using public transportation.



To see the directions, just click the text that describes your favorite route. If there is only one route, pick that one. Another option is to click "directions" and go to the Google Maps site.


14 Oct 2016 9:27pm GMT
01 Nov 2011
For my next 30 day challenge, I'll be growing a mustache to raise awareness and money for men's health issues, and specifically prostate cancer research. Men of search and SEO, please join our team. You can raise awareness, or raise cash. And it's super simple: just don't shave your moustache for 30 days. The name [...]
01 Nov 2011 6:16pm GMT
31 Oct 2011
For Halloween this year I asked people on Google+ what I should be for Halloween, and someone suggested going as the blackhat stick man from xkcd. You know, this guy: That sounded like a good challenge. I finished the costume and taped a video, but unfortunately I didn't have enough time to get the video [...]
31 Oct 2011 5:16pm GMT
24 Oct 2011
I made a Portal turret for my Halloween pumpkin! I was trying to think of things to carve: vampire Android? R2-D2? Zoidberg? Then I thought: I could do a character from Portal 2! I was going to carve something like GLaDOS or Wheatley, but then I realized that a portal turret would be perfect: To [...]
24 Oct 2011 3:26pm GMT
02 Oct 2011
Okay, I'm starting up a new 30 day challenge: I'm going to eat vegan for the next 30 days. That means no meat, dairy, or eggs. I'm curious to see how it will go.
02 Oct 2011 5:58am GMT
20 Sep 2011
Even though this year is nowhere near finished, a lot of people at Google are already thinking about things to launch next year. So I wanted to put the question out: what cool things would you like to see Google launch in 2012? For example, in 2011, we launched hundreds of search quality changes that [...]
20 Sep 2011 2:40pm GMT
I've been out of town (hiking in Yosemite and traveling to the East Coast) for two out of the last three weeks, so things are a bit crazy. Besides the usual email overload, there's a project at work-not related to webspam-that will need some attention for the next 4-5 weeks. I'm triaging email as best [...]
20 Sep 2011 1:55pm GMT
26 Aug 2011
The Emperor instructed the gardener to set up the new court's garden. "I want you to plant five trees growing the Crataan fruit," the Emperor said, "Because we asked people what fruit they like best, and most named the Crataan fruit!" The gardener replied, "Emperor, that is excellent thinking! But let me make some suggestions: First, how about we make one of the five trees bear the Muran fruit. Only one out of ten citizens loves it, but those peculiar citizens tend to love multiple times as much!" "Second," the gardener continued, "How about we make one of the five trees bear the Dratean fruit. No one loves it, but that's because no one knows it yet!" "Third," the gardener said, "How about we leave one spot in the garden empty. Who knows what new type of tree we'll discover that we can put there in the fut ...
26 Aug 2011 12:12pm GMT
For the next week or so, I'm going to be hiking in the back country of Yosemite. That's assuming that my legs hold up: after finishing the San Francisco Marathon at the end of July, my knees and ankles have been a little creaky recently. I've been trying to get my email under control in [...]
26 Aug 2011 6:15am GMT
15 Aug 2011
For those of you who've been wondering whether I had turned to stone, fallen into a bottomless pit, or been climbing the Himalaya... no, none of that is true, even though you probably did notice I'm not actively blogging about Google here anymore*! Just now, a new iPad app I've been working on called Color Sound Machine went live, and this -- and all the other apps and games at Versus Pad** -- are actually what I am doing while not blogoscoping. *I've drafted unpublished posts explaining much more about past, present and future of Blogoscoped, and the history of Google news reporting, but ... oh, for now le ...
15 Aug 2011 4:00pm GMT
11 Jul 2011
This submission round is now closed-thanks! Sometime soon I'm planning to record some new webmaster videos. I created a Google Moderator page where you can post video suggestions and vote topics up and down. Instead of short 1-2 minute video answers to quick questions, I'd like to try something new this time. I'd like to [...]
11 Jul 2011 10:21pm GMT
27 Jun 2011
It's summertime, so I'm looking for a bunch of fun books to read. I just ordered two books by John Scalzi (Fuzzy Nation and The God Engines), two books by Dean Karnazes because I'm training to run a marathon (Run!: 26.2 Stories of Blisters and Bliss and Ultramarathon Man: Confessions of an All-Night Runner), plus [...]
27 Jun 2011 3:54pm GMT
23 Jun 2011
Each year I try to settle on a small set of big goals for the year. Last year my big goal was to climb Mt. Kilimanjaro. This year, I settled on 2-3 goals I wanted to achieve: 1. Go skydiving. I was with a group of ~15 people in January and we realized that no [...]
23 Jun 2011 7:08am GMT
25 Feb 2011
One of the earliest specialist services provided by Google was reverse phone number lookup. If you used the "phonebook:" or "rphonebook:" operators together with a 10-digit US phone number, Google would show you the owner of that phone number, unless the number was unlisted. Google no longer provides that service. Not surprisingly, there was no press release marking the closure, but Google employee Daniel Russell has acknowledged the closure of the service in his blog. He hints at the possible pressures leading to the shuttering of the service: "As you can imagine, this was an endless source of hassles for people (who were surprised to see themselves searchable on Google) and for Google (who had to constantly de ...
25 Feb 2011 11:23am GMT
16 Dec 2010
This website would take the top headlines from a tech or political site for that day -- at first just from Reddit (you gotta start somewhere), but later, from other sites too, in aggregated form, similar to Techmeme, but across different topics you can navigate to from the frontpage (entertainment, politics, technology etc.). It would present them in some sort of list of headlines with a link to the discussion source. Below every headline on the frontpage there's an expandable chat box window. You log-in once into the site and then you can expand any one of these chat boxes, and see who's in there, and read the chat log, and join yourself with remarks by typing them in a box, similar to IRC and others. The chat wouldn't be a replacement of the discussion going on at the other site, but an addition to it. One benefit: a discus ...
16 Dec 2010 2:55pm GMT
Two groups have a text chat using a web interface, arguing about a certain topic. For Group B to reply to what Group A says, each member of Group B proposes a sentence. Then, each member of Group B quickly votes on which sentence of another member of their group they like best. (You don't have to propose a sentence, and you don't have to vote on one; both proposing a sentence as well as voting on one are time-limited to just a certain amount of seconds, though.) Then, the highest-voted sentence will be shown to Crowd A as answer. Crowd A now goes through the same process to formulate a reply directed at Crowd B, and so on. To join, you can pick any of the two crowds based on reading the chat log, provided this group hasn't reach its limit of X members (beyond just group size that limit may also depend on how active current me ...
16 Dec 2010 7:26am GMT
If you're using the Google Chrome developer channel (or Firefox 4 Beta) have a look at the new Body Browser to explore a body in 3D. [Via Google OS.]
16 Dec 2010 2:17am GMT
10 Dec 2010
MBegin in the forum writes: I ran home for lunch today and was VERY pleasantly surprised to find a Cr-48 Chrome OS Notebook at my doorstep!! -Thanks Google! I took a few quick pics and I'll post more about my experiences later... Feel free to bug MBegin with questions in this post's comments, just in case he finds time to get around answering them!
10 Dec 2010 5:23am GMT
09 Dec 2010
Using open source technologies from Google, could someone create a tablet that would let you add both Chrome Web Store apps/ web apps in general, as well as Android Market place apps, and you as user wouldn't even need to bother much about which comes from where as you'd only see a single merged Store, and apps would all be added to a nice homescreen with icons like on the iPad, and apps would always open full-screen no matter if the app maker made it that way or not, and Flash would work too? And would anyone want that thing?
09 Dec 2010 12:40pm GMT
08 Dec 2010
Watching evolution is fun, especially when it happens right around you, and happens so fast. A mutation we saw yesterday was a new animal scientists gave the name "Chrome OS Notebook", but it's surrounded by other smart animals of all kinds and shapes. What do they fight for? Their nature are our offices, living rooms, cafes and parks; their food are our individual interests. Computing devices: the more we have, the less we notice them. Sneaky things, changing the color of their skin on different backgrounds... we don't even know they're computers anymore! The sneakier they fade in, the more likely they'll hunt down our interest when it appears. You're in your room, and you just had the idea of going to a cafe to read a newspaper, and perhaps chat with some friends. You can now hear small leafs crack, the surroundin ...
08 Dec 2010 5:17am GMT
17 Nov 2010
If you find Google's Instant Previews feature as useless as I do -- you know, those images popping up near search results, often similarly unwanted (when triggered by a wrong click) as Snap site previews -- maybe this User script is for you. I use several machines and browsers, though, so always installing add-ons when Google rolls out something unwanted is suboptimal in the long run (opening links in a new window is something else I don't like, for instance, and whenever I disable it -- even if I would do so across browsers and machines -- it'll come back the next time I empty my cache, because Google thinks that's best for people located in China; another feature which I practically never use is the left-hand side bar... perhaps one day we'll need a Simple Google add-on to get r ...
17 Nov 2010 3:08am GMT
16 Nov 2010
Google's newest Question and Answer service is Google baraza beta, launched on 25 October 2010. Baraza is offered in English and French, although Google's links to the French questions aren't working for me. Baraza operates on a Points basis. You get 20 points for signing up, and 4 points each day you log in. If you are already logged into your Google account, there isn't actually any signup process. Your name and photo from your Google profile are automatically used, although you can change your username and avatar if you like. Asking a question costs 5 points, and you earn 5 points for choosing a "best answer" for your question, so you can use the service on an ongoing ...
16 Nov 2010 4:20am GMT
15 Nov 2010
12 Nov 2010
Here's a fully playable web demo of my new free iPad two-player game Knights vs Knightesses... it runs in Google Chrome and Safari. Note the graphics load much slower than the iPad app because it's online. If you're interested, the full source is viewable. It's all JavaScript because I'm using the PhoneGap wrapper for this one.
12 Nov 2010 7:00am GMT
04 Nov 2010
The release of a massive but not complete Geocities archive made me wonder about all the past stuff we probably can't recover anymore (and the usage of stylesheets over time makes design changes so easy that they're also easily undocumented) -- so my question: Which of your lost websites would you most love to get back?
04 Nov 2010 2:58am GMT
24 Oct 2010
Click the MapCrunch Go button and you'll be transported to a random (Google Street View covered) place in the world. [Via Reddit.]
24 Oct 2010 6:42am GMT